Saturday, August 6
Barre in the Sunshine Meadows (August 6th)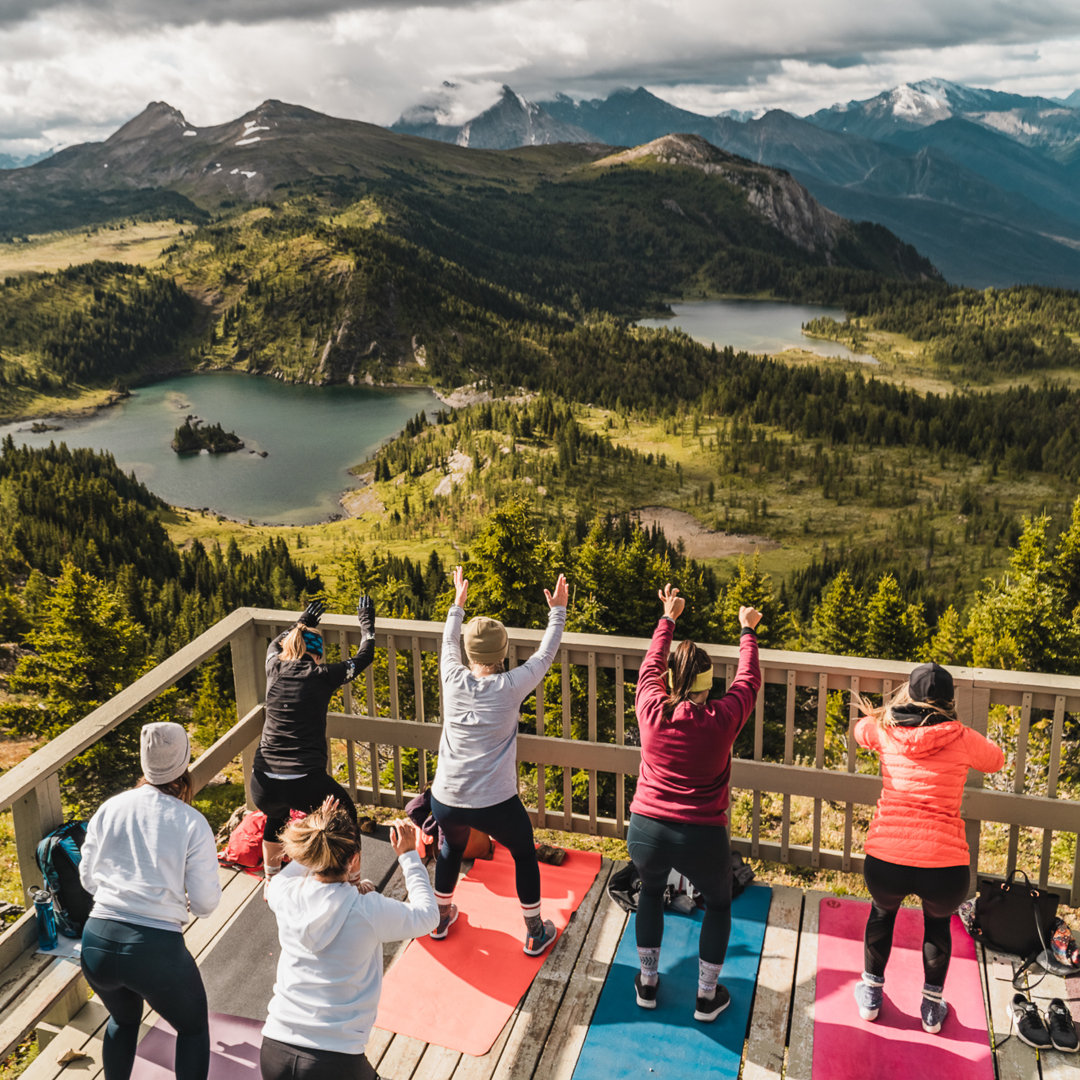 Aug 6, 2022
Barre in the Sunshine Meadows (August 6th)
This summer take your workout to new heights, as you elevate your routine. That's right, we've teamed up with Calgary based boutique fitness company, Barre Belle Inc., to bring the workout voted "Canada's Best Barre Class" by Flare Magazine to the peaks of the Canadian Rockies.
Join us this summer, for a barre-based workout 8,000 ft, (2,400 m) above the everyday. Sweat in peace as you breathe in the pristine beauty of Banff Sunshine Meadows.
Barre in the Meadows will be plie-ing and pulsing at the top of Standish Express on the Standish Viewing Deck at 11:00AM on:
August 6th, 2022
August 13th, 2022
August 27th, 2022
The 50-minute barre inspired mat class is a low impact strength and stretch class. Exercise will focus on barre and mat techniques proven to tone your muscles. During the one-hour class, participants will work up a sweat with full body compound exercises in one of nature's most beautiful settings
Get ready to feel your muscles come alive, as you take to the mountains.
Après Barre, join us for a light lunch included in the package.
How should I register?
Sign up online for $100. Your registration includes your summer sightseeing ticket, 50 minute barre class and post-class light lunch.
What do I need for the class?
We recommend you bring your yoga mat, warm socks, a water bottle, sunscreen, and to dress in layers. The class will be taught outside.
Please visit the Guest Service Desk at the Bourgeau Base Area on arrival to claim your ticket and sign the activity waiver.
Timing:
- 10:00 AM – Enjoy your ride up the Sightseeing Gondola to the Village and then up the Scenic Standish Chairlift to the viewing deck.
- 11:00 AM – Barre class will begin at the top of the world on the viewing deck overlooking Sunshine Meadows and the 3 high alpine lakes.
- 12:30 PM - Head down the Standish Chair to mix and mingle with post-class light lunch in the Village.
- 1:00 PM – Enjoy the rest of the day hiking the trails of Sunshine Meadows at your leisure.