Saturday, August 27
Indigenous Days (August 27th & 28th)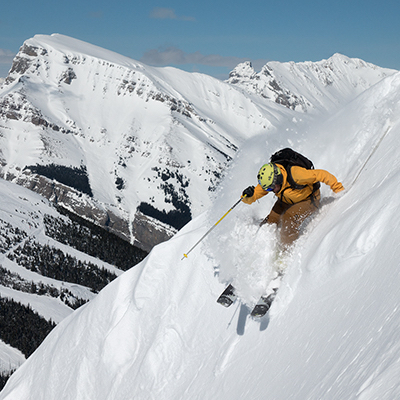 Aug 27, 2022
Indigenous Days (August 27th & 28th)
At Banff Sunshine Village, we acknowledge that Banff National Park is within the the traditional and ancestral territory of the Stoney Nakoda First Nation and Tsuut'ina Nation as well as the Blackfoot Confederacy: Kainai, Piikani and Siksika. We would also like to acknowledge the Treaties 6, 7 & 8 and the Metis peoples who also reside in Alberta. Historically, the lands and waters of Banff National Park have been used by indigenous people for sustenance, ceremony, travel, and trade.

We've invited Brown Bear Events to join us at Banff Sunshine Village the weekend of August 27th & 28th and September 3rd & 4th for Indigenous Days at Sunshine. Brown Bear Events will share the vibrant culture of the Tsuut'ina Nation with us.

Join us to learn more about the Tsuut'ina Culture. In sharing their indigenous culture, Brown Bear Events will be hosting a Tipi demonstration, performing traditional dances, leading arts and crafts workshops, and will be hanging out in our village to share stories of the land.

We look forward to welcoming Brown Bear events on August 27th & 28th and again on September 3rd & 4th.

Participation in our Indigenous Days is included with a valid gondola pass.