Saturday, May 4
Untracked Concert Series ft. Scenic Route to Alaska (May 4-5)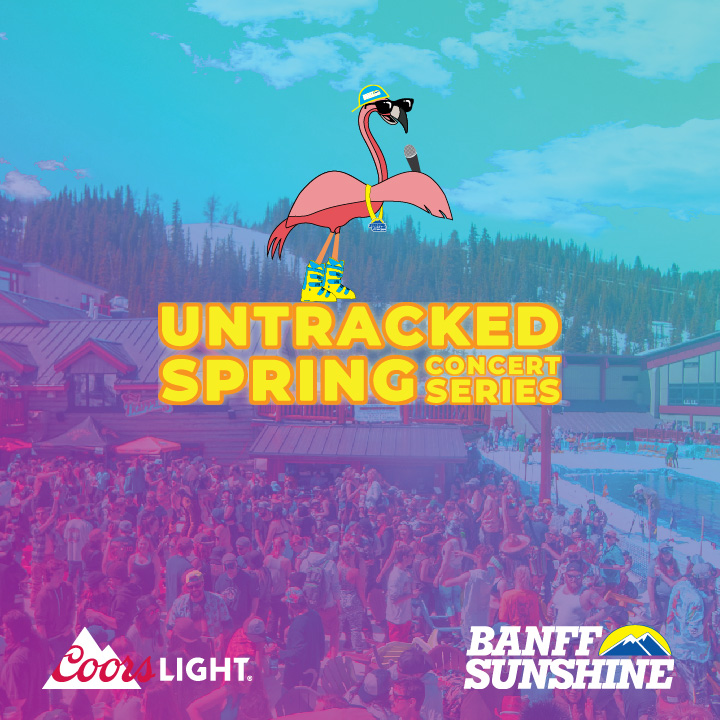 May 4, 2019
Untracked Concert Series ft. Scenic Route to Alaska (May 4-5)
The Spring Concert Series is back at Banff Sunshine Village!
Join us in the Coors Light beer garden at the Mad Trapper's Saloon. This weekend, the Pepsi stage will host 'Scenic Route to Alaska'. They play 2 sets each day:
2:30 – 3:15 PM
3:45 – 4:30 PM
So, grab a seat, grab a beer, and relax while listening to live music in the heart of the Rockies.
About Scenic Route to Alaska
Substance and accessibility. They're often considered opposing forces when it comes to pop music, making it all the more impressive when a band like Scenic Route to Alaska so effortlessly delivers ample doses of both.
Since dropping their acclaimed third LP, Long Walk Home, in 2016, the prairie indie outfit has amassed an impressive pile of achievements and accolades at home and abroad. The album, which finds the trio effortlessly weaving catchy vocals and memorable melodies through rich arrangements, led to label signings and swelling success across Europe and Australia. It also spawned number ones on CBC Radio 2 and 3, two Western Canadian Music Award nods, and numerous TV placements on major networks. Now, the band is ready to build on that success with their upcoming fourth studio album, Tough Luck.
As they did for Long Walk Home, Scenic Route to Alaska once again entered the studio with famed producer Howard Redekopp (Tegan & Sara, The New Pornographers) to cut the 10 tracks comprising Tough Luck. The album picks up where its heralded predecessor left off, capturing their tight and dynamic live sound with an organic and honest production that's instantly engaging but begging to be heard again and again.
Songs: Long Walk Home, Coming Back, How it Feels
Listen to their music on Spotify