SUNSHINE SPRING SEASON PASSES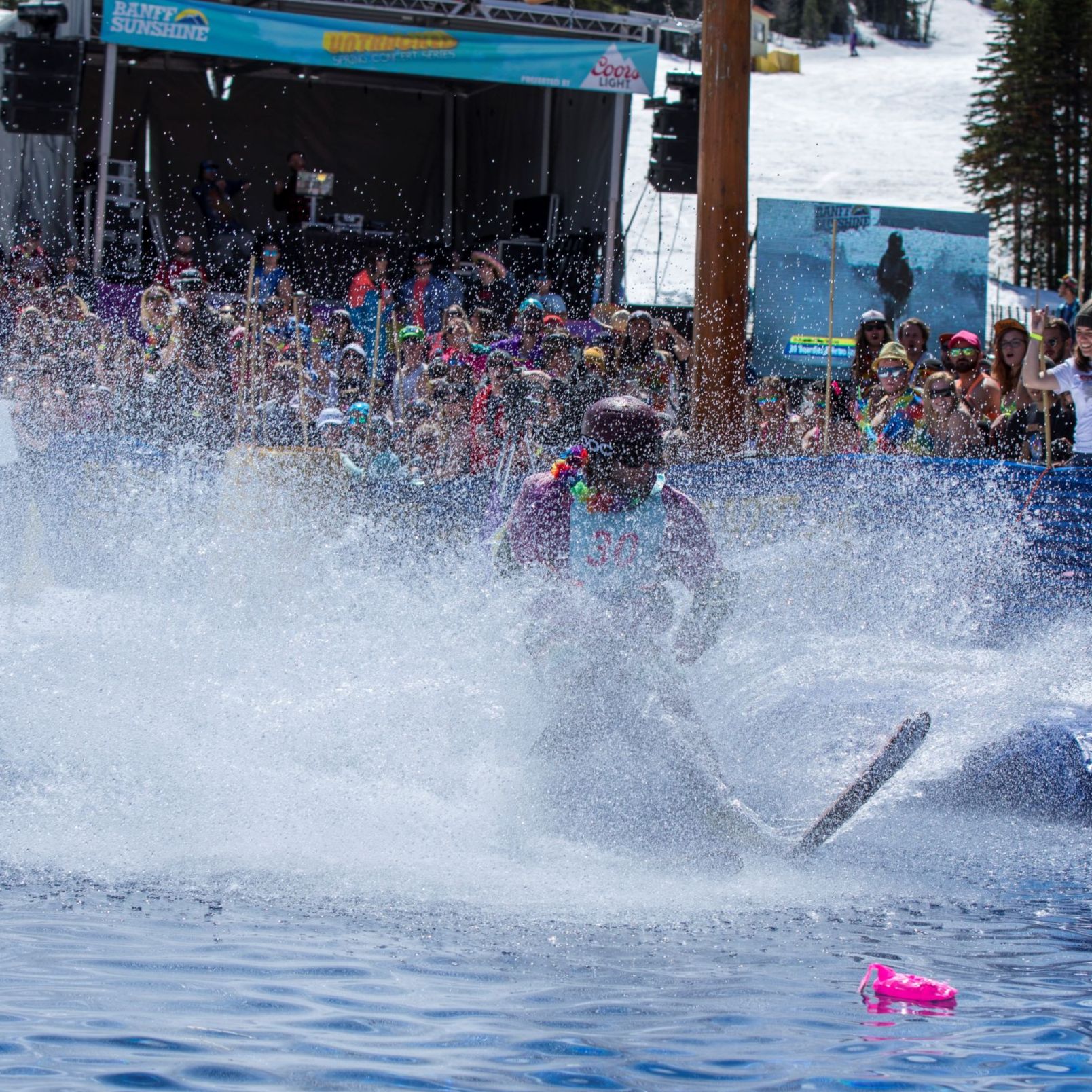 CANADA'S BEST SPRING SKIING!
Enjoy 62 days of unlimited skiing or riding from March 20 to May 20, 2019 with your Sunshine Village Spring Season Pass.
There's peaks... we mean perks.
Along with an amazing season, this pass comes along with great benefits and savings at the Sunshine Mountain Lodge.
Adult / Family
Student / Youth / Children
Seniors
CADS
Additional Information
Pick Up Info
Terms and Conditions
Sign Your Waiver
Pick Up Info
2018/19 Banff Sunshine Spring Passes are available for pick up at:
---
Calgary Sales Office – 1037 11 Ave SW Calgary (403-705-4000)
Banff Adventure Hub – 119 Banff Ave, Banff (403-762-4754)
Guest Services, at the Mountain – 1 Sunshine Access Rd, Banff (403-762-6525)
Terms and Conditions
Save daily on your full day regular priced lift ticket until your spring pass becomes valid March 20, 2019.
IMPORTANT: Please allow 48 hours for your pass to be processed. Once processed, you'll receive a letter from us letting you know if you require a new pass photo or are required to sign a liability waiver. If you do require a photo or updated liability waiver, you'll need to come into our office in Calgary at 1037 11th Ave SW, or our Guest Services desk at Sunshine Village. Price subject to change without notice. No refunds are available for Corporate Season Passes One use per day.

PICK UP INFO
2019 Banff Sunshine Spring Passes are available for pick up at:
Calgary Sales Office – 1037 11 Ave SW Calgary (403-705-4000)
Banff Adventure Hub – 119 Banff Ave, Banff (403-762-4754)
Guest Services, at the Mountain – 1 Sunshine Access Rd, Banff (403-762-6525)

TERMS AND CONDITIONS
Get familiar with all the information you need to know regarding your season pass:
-prices do not include GST
-prices are subject to change
-liability waiver must be read, understood and signed by the pass holder prior to pass being issued (pass holders under the age of 18 require signature by parent or guardian). This can be done in advance online HERE
-refer to 'Description' for further information regarding eligibility and requirements for your season pass

Banff Sunshine Village REFUND POLICY- Protect Yourself
-There will be NO REFUNDS on Spring Passes
Sign Your Waiver