The Chimney Corner - Breakfast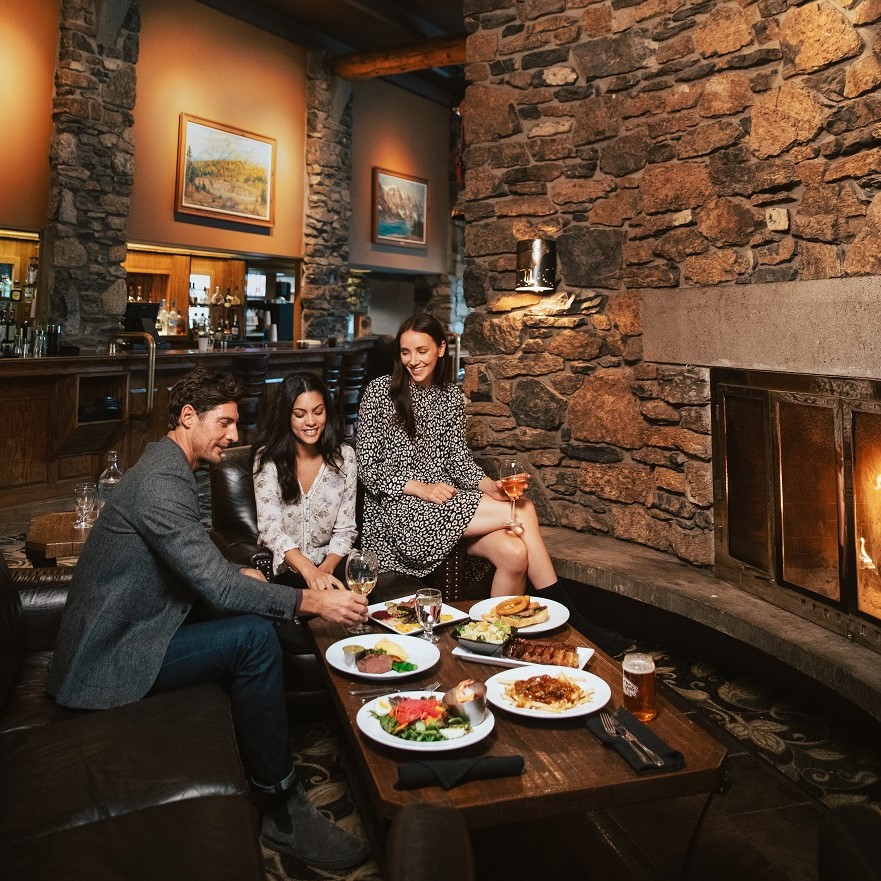 7:30 AM – 10:30 AM
Continental Buffet $19
Assorted locally handcrafted Bagels, Muffins and Danish from UPRISING Bakery
Butter and preserves
Seasonal fruit platter
Selection of assorted juices
Freshly local Brewed coffee and Tea
Breakfast Buffet $28
Assorted handcrafted bagels, muffins, and banana loaf.
Butter and preserves
Fresh Fruit Salad
Homemade country style breakfast potatoes,
scrambled eggs with green onion
Double smoked Bacon, locally hand-crafted Pork Sausages
Assorted individual low-fat yogurts.
Selection of Assorted Juices
Fresh Local Brewed Coffee and Tea
Seasonal Fruit Plate $17 | V
Sliced Seasonal Fruit, Yogurt, Granola rolled.
Buttermilk Pancakes $17 | V
Buttermilk pancakes, cinnamon butter, maple syrup, hand crafted berry compote, Chantilly cream
Brioche French toast $18 | V
Maple Syrup, Candied Almonds, Fruit Compote, Chantilly Cream
Chimney Corner Breakfast Sandwich $18
Ham, Scrambled Egg, Tomato Jam, Toasted English Muffin, Herb and Garlic Potatoes
The Sunshine Breakfast $21 | VA | GFA | DFA
2 Eggs Cooked Your Way, Herb and Garlic Potatoes, Double Smoked Bacon or Country Sausage
Choice of locally baked bread: White or Whole Wheat
Avocado Toast $22 | V
2 Poached Eggs, Avocado, Grape Tomato, Lemon Honey Dressing, Arugula Salad
Choice of locally baked bread: White or Whole Wheat
Mountain Omelette $23 | VA | GFA | DFA | VGA
3 Egg Omelette, Sauteed Spinach, Mushrooms, Parmesan Cheese, House Made Tomato Jam
Classic Eggs Benedict $25 |​​​​​​​ VA | GFA
2 Poached Eggs, House Made Hollandaise, Canadian Back Bacon, Herb and Garlic Potatoes
Add-On's
Vegan egg & sausage available upon request
Gravlax $10 | Avocado $6 | Sauteed Spinach $6 | Vegan Eggs $4 | Vegan Sausage $4
Bacon 3pcs $6| Sausage 3pcs $8 | Ham 2pcs $8 | 2pcs locally baked bread, toasted $3
V – Vegetarian | VA - Vegetarian Available | VG - Vegan | GF – Gluten Free | GFA – Gluten Free Available | DF – Dairy Free | DFA – Dairy Free Available
Subject to availability.
Please inform your server of any dietary restrictions or allergies.