Security & Privacy
At Banff Sunshine Village, we respect your privacy.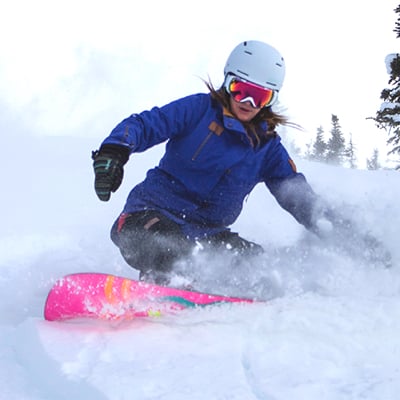 Read on to learn about our privacy policy.
Our Privacy Policy
EFFECTIVE DATE: FEBRUARY 11, 2015
Sunshine Village is committed to respecting your privacy. This policy describes how we collect, use and disclose personal information concerning our users and other individuals. We reserve the right to update or make changes to this policy at any time by posting an updated version on this website, and we will update the effective date of this policy. Policy changes will apply only to information collected after the date of the change. Your use of this website following any such change constitutes agreement to the revised Privacy Policy.
WHAT IS PERSONAL INFORMATION?
Personal information is information about an identifiable individual. Your personal information includes your name, address, telephone number, date of birth, email address and any other information that identifies who you are or would allow someone to contact you. Personal information only becomes known to Sunshine Village when you provide it to us, or when a third party, such as a travel agent, family member or other party makes a purchase or books something on your behalf, or when a third party such as a credit card services provider provides personal information to Sunshine Village with your consent.
CONSENT
With your knowledge and consent, we will collect, use and disclose personal information about you, unless otherwise required or allowed by law. Prior to collecting personal information, it is our policy to identify the purposes for doing so and to limit the collection, use and disclosure of personal information to those purposes.
WHAT WE COLLECT AND HOW WE USE IT
Sunshine Village Corporation is the sole owner of information collected on www.skibanff.com. We collect certain personal information from you at several different points - when you place an order in the online store, enter a contest, respond to a survey, register to receive an electronic communication such as an e-newsletter or snow report, or participate in other site features. Personal information may be collected by us through interaction from our website, through our call centre, from you in person, or by any other party providing information about you on your behalf. It is our policy to collect personal information about you directly from you where possibly or reasonable to do so.
When ordering or registering, we may ask you for your name, e-mail address, mailing address, phone number, credit card information or other personal information. You may, however, visit our site without giving any personal information.
E-Newsletter and Snow Reports – Skibanff.com offers free email alerts to tell you the daily snow conditions or to tell you when overnight snowfall has reached a specified level. We also offer a newsletter to inform you of news, special offers and events at Sunshine Village. You may choose to subscribe to any or all of these emails. You may unsubscribe at any time. If the automatic unsubscribe is unsuccessful, you may email comments@skibanff.com and you will be manually removed from the list. We will not supply any information collected from you to any other company or organization.
Online Store - If you purchase a product or service from us via our online store, including bookings at the Sunshine Mountain Lodge, we request certain personally identifiable information from you on the order form. You must provide contact information (name, email, shipping address) and financial information (credit card number, expiration date). We use this information for billing purposes and to fill online orders. If we have trouble processing an order, we will use this information to contact you.
Surveys or Contests – From time to time, we may provide you the opportunity to participate in contests or surveys on our site. If you choose to participate, we will request certain personal information from you. Participation in these surveys or contests is completely voluntary. The requested information typically includes contact information (e.g. name and shipping address) and demographic information (zip code). We will use this information to notify contest winners and award prizes. Please note, we may use a third party service provider to conduct these surveys or contests, and that service provider will be prohibited from using your personally identifiable information for any other purpose. We will not share the personally identifiable information you provide through a contest or survey with other third parties unless we give you prior notice.
SKIBANFF.COM Cookies
Yes. Cookies are small files that a site or its service provider transfers to your computer's hard drive through your Web browser, that enables the site or service provider's systems to recognize your browser and capture and remember certain information. Cookies are used to help us remember and process the items in your online shopping cart at the skibanff.com online store. Cookies are also used to help us understand your preferences based on previous or current site activity, which allows us to provide you with improved services. We also use cookies to help us compile aggregate data about site traffic and site interaction so that we can offer a better online experience and improved site design. The information collected is anonymous and not personally identifiable and does not contain your name, address, telephone number or email address.
We may at times contract with third-party service providers to assist us in better understanding our site visitors. These service providers are not permitted to use the information collected on our behalf except to help us conduct and improve our business. You may choose to have your computer warn you each time a cookie is being sent, or you can choose to turn off all cookies. You do this through your web browser settings. If you turn cookies off, you won't have access to many features that make your site experience more efficient and some of our services will not function properly. However, you can still place orders over the telephone by contacting our call centre at 1-87-SKI-BANFF (1-877-542-2633).
Disclosure of Information and Third Party Links
DISCLOSURE OF INFORMATION
Sunshine Village discloses your personal information with your consent to third parties as required to process your requests for services, and to provide services to you, or as required by applicable law, or as otherwise set out in this Policy. We do not sell, trade, or otherwise transfer to outside parties your personally identifiable information unless we provide you with advance notice, except as described below. The term "outside parties" does not include Sunshine Village Ski & Snowboard Resort or the Sunshine Mountain Lodge. It also does not include website hosting partners and other parties who assist us in operating our website, conducting our business, or servicing you, so long as those parties agree to keep this information confidential. We use a credit card processing company to bill you for any goods or services purchased. These companies do not retain, share, store or use personally identifiable information for any other purposes. We reserve the right to release your information when it is appropriate to comply with the law, including any judicial proceeding, court order, or legal process served on our website, to enforce our site policies, or protect ours or others' rights, property or safety. Non-personally identifiable information may be provided to other parties for marketing, advertising or other uses.
THIRD PARTY LINKS This website may contain links to other sites that are not owned or controlled by Sunshine Village Corporation, in an attempt to provide you with increased value. These linked sites have separate and independent privacy policies. We have no responsibility or liability for the content and activities of these linked sites. Nonetheless, we seek to protect the integrity of our site and welcome feedback about these linked sites. We encourage you to be aware when you leave our site and to read the privacy statements of each and every Web site that collects personally identifiable information. This privacy statement applies only to information collected by this website.
Your Security and Information
SECURITY
The security of your personal information is important to us. We have sophisticated security measures and procedures to ensure that your personal information is protected from unauthorized access. Your personal information is contained behind secured networks and is only accessible by a limited number of persons who have special access rights to such systems, and are required to keep all information confidential. All sensitive/credit information supplied is transmitted via Secure Socket Layer (SSL) Technology and subsequently encrypted into our databases. However, no method of data transmission over the Internet or method of electronic storage can be guaranteed to be 100% secure. While we strive to use commercially acceptable means to protect your personal information, we cannot ensure the absolute security of the information you transmit to us over the Internet.
RETENTION OF INFORMATION
Personal information collected by Sunshine Village Corporation is retained for as long as is reasonably required for the purposes for which it was collected, or as required by law, following which it is securely destroyed or made anonymous. If you withdraw your consent to our retaining your personal information, we will advise you as to the consequences, if any, of doing so.
ACCESSING YOUR PERSONAL INFORMATION/FEEDBACK
Feel free to contact us if you have any if you have any questions or concerns about this policy, or if you would like to see a copy of any of the information we have on file about you. Please send questions, requests, or feedback pertaining to privacy or other issues to comments@skibanff.com. All requests for access to information and complaints must be provided in writing and our response will be subject to verifying your identity before replying. It is our policy to respond to all inquiries, requests for access and concerns or complaints within 30 days of our receiving them unless otherwise allowed or required by law. We cannot give access to personal information that we do not have, or that would disclose personal information concerning another individual without their consent, or that we otherwise would not be able to disclose under applicable law.
Sunshine Promotions
7 Months of Canada's Best Snow!
Buy your season pass today.
BUY NOW
Dreaming about your next skication?
Book your Sunshine Mountain Lodge stay today!

BOOK NOW
Book a multiweek ski or snowboard lesson today!

Freeriders and Jumpstart programs are booking now.
BOOK NOW