Shine-Flix
Videos
You can never have too much SUNSHINE! For more Sunshine, whenever you want it, check out our video gallery. We'll be sharing frequent video updates, including events, special projects, powder days, and so much more.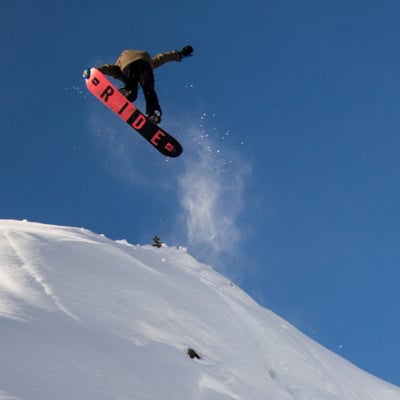 It Takes A Village
"It takes a Village" is a piece by piece documentary series fully dedicated to showcase behind the scenes at Banff Sunshine Village.

Each episode will present the effort involved in running and maintaining our world class ski and snowboard resort through each and every day. This series is a tribute to all the hard working staff who truly care for the mountain and the people enjoying it! OR make it possible for you to enjoy such a beautiful place!

Follow us as we go through a day in the life of these very important people, from the friendly faces you see every day to the unseen heroes.
It's SnowTime
Our signature events series. Follow us as we build, run, and tear down our events. From winners grins, to silly frustrations, it's SnowTime may just be your new guilty pleasure.
Delirious Free Rider
Our series that focuses on big mountain riding at Banff Sunshine Village. From The Wild West to Delirium Dive, Delirious Free Riders will show you the fiercer side of Banff Sunshine Village.
Views from the Village – Jump Session
Rocky Mountain Adaptive in Delirium Dive
It Takes a Village : Snow Safety
It Takes a Village: Sunshine Mountain Lodge
It Takes a Village: Gondola Operations
It Takes a Village: Trail Crew
Trick Tip, Intro to Rails on Skis