Eagle's Nest Canadian Bistro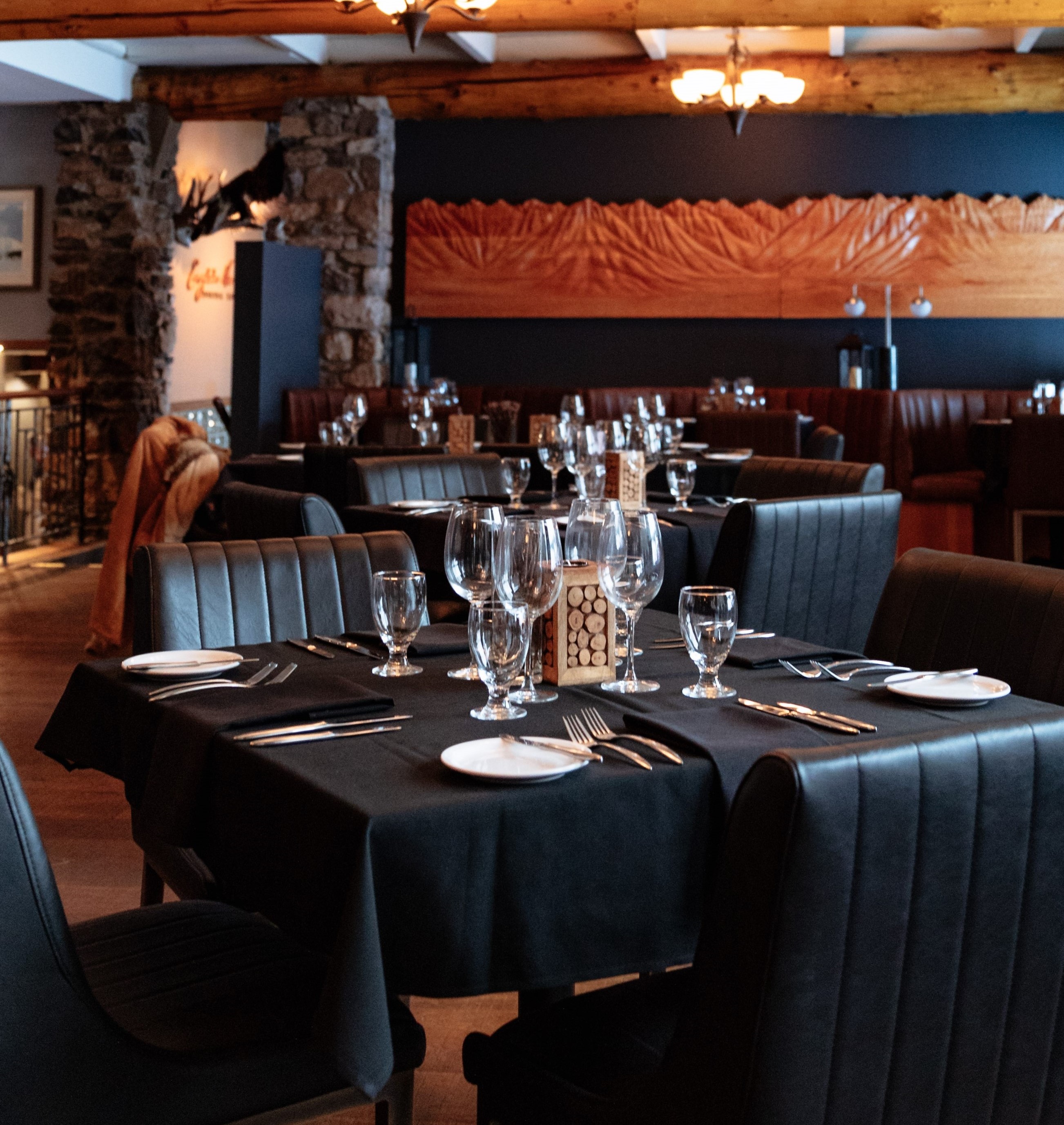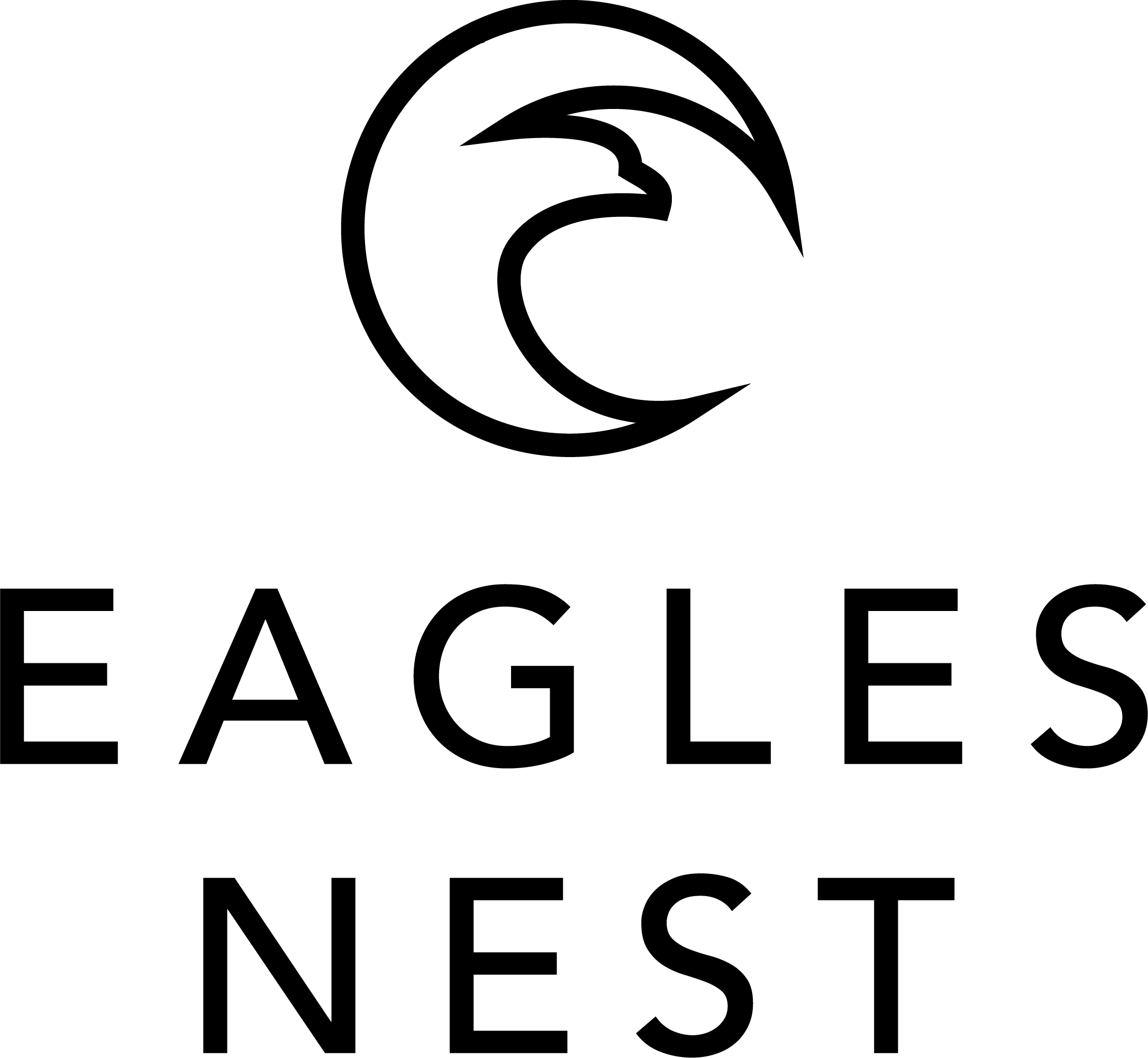 Available from 5PM-10PM.
STARTERS
Winter Kale Salad $18 (GF, DFA, VG)
Fresh Kale & Cabbage, Roasted Butternut Squash, Crisp Apple, Goat Cheese & Pumpkin Seeds with Balsamic Vinaigrette
Enhance with salt & pepper tofu $8, Chicken $9 or prawns $12
Roasted Beet Salad $17 (GF, V, DFA)
Balsamic Roasted Beets, Rocket, Crumbled Feta, Candied Walnuts, Maple Balsamic Vinaigrette
Enhance with salt & pepper tofu $8, Chicken $9
Dip Platter $19 (V)
Hummus, Tzatziki and Roast Pepper Pesto. Crudites with Flatbread and Crisps
Burrata $31 (V)
soft Un-ripened Mozzarella with Stone Fruit Compote and Almonds, Olive Oil, and Torn Sourdough Loaf (serves 4)
Vegan Tartare $21 (VG, GFA, DF)
Tomato, Avocado, Red Onion, Meaux Mustard, Parsley and Capers on Crostini
Beef Tartare $24 (GFA, DF)
Korean Style Beef with Garlic, Green Onion, Soy Sauce, Egg York, Sesame Seed and Bartlett Pear with Crostini
Prawn Cocktail $23 (GF, DF)
Chilled Prawns with Bloody Mary Cocktail Sauce, Charred Lemon
Crab Salad and Avocado $27 (GF, DF)
Lemon and Herb Crab Salad in an Avocado Half, with Roast Red Pepper Coulis, Arugula, Balsamic Syrup & Herb Oil Drizzle with Micro greens
Charcuterie Board for Two $49
Select Cured Meats & Pâté, a Selection of Domestic Cheese, Pickles, Dips and Spreads, with an Assortment of Bread, Crackers and Crisps
MAINS
Butcher's Block
Grilled Alberta Beef Cuts served with Yukon Gold Mashed Potatoes and Seasonal Vegetables
6 Oz. Alberta Beef Tenderloin $59
8 Oz. Alberta Angus Striploin Steak $53
10 Oz. Alberta Beef Rib Eye $65
Choice Of Sauce:
Madagascar Green Peppercorn / Port Wine Demi / Horseradish Jus / Bearnaise Sauce / Signature Hotel Butter
Add Prawns $12
Double Cut Pork Chop $44 (GF, DFA)
Garlic & Herb Seasoned Pork Chop with, Roast Shall and Port Wine Demi, Mashed Potato, and & Sauteed Spinach
Coq au Vin $47 (GF, DFA)
Bacon wrapped boneless Alberta chicken leg & breast in Red Wine and Shallot Sauce with Mashed Potato with Shimeji Mushroom and Garlic Broccolini
Rack of Lamb $64 (GFA, DFA)
Rosemary Garlic Marinated Rack of Lamb with butter poached Fingerling Potatoes, Roast Carrot and Parsnip, Orange Lavender Crust and Citrus Pan Jus
Canadian Atlantic Salmon $45 (GF, DF)
Crisp Grilled Ocean Wise Salmon, served with Steamed Quinoa Pilaf, Bacon Sherry Cream Sauce, and Braised Fennel
Cauliflower Steak $36 (GF, VG, DF)
Sous Vide Cauliflower Steak with Roasted Beet Hummus and Quinoa served with a Lemon, Walnut & Caper Salsa
Pappardelle Carbonara $35
Pappardelle Pasta in Traditional House Made Carbonara with Double Smoked Bacon, Black Pepper & shaved Grana Padano
Enhance with Chicken $9, Prawns $12
Butternut Squash Ravioli $33 (V)
Bi-colour Pasta Stuffed with Butternut Squash, Sage Butter Sauce with Port Wine Reduction and Shaved Padano Cheese
Black Truffle and Parmesan Risotto $38 (V, GF)
Slow Stewed Arborio Rice, Wild Mushroom and Black Truffle, Shaved Grana Padano
(DF) - Dairy Free Available (VG) - Vegan Option Available (GF) - Gluten Friendly Available (V) - Vegetarian
Subject to availability.
Please inform your server of any dietary restrictions or allergies.