Wednesday, December 30
5 Non-skiing Winter Activities to Enjoy in Banff.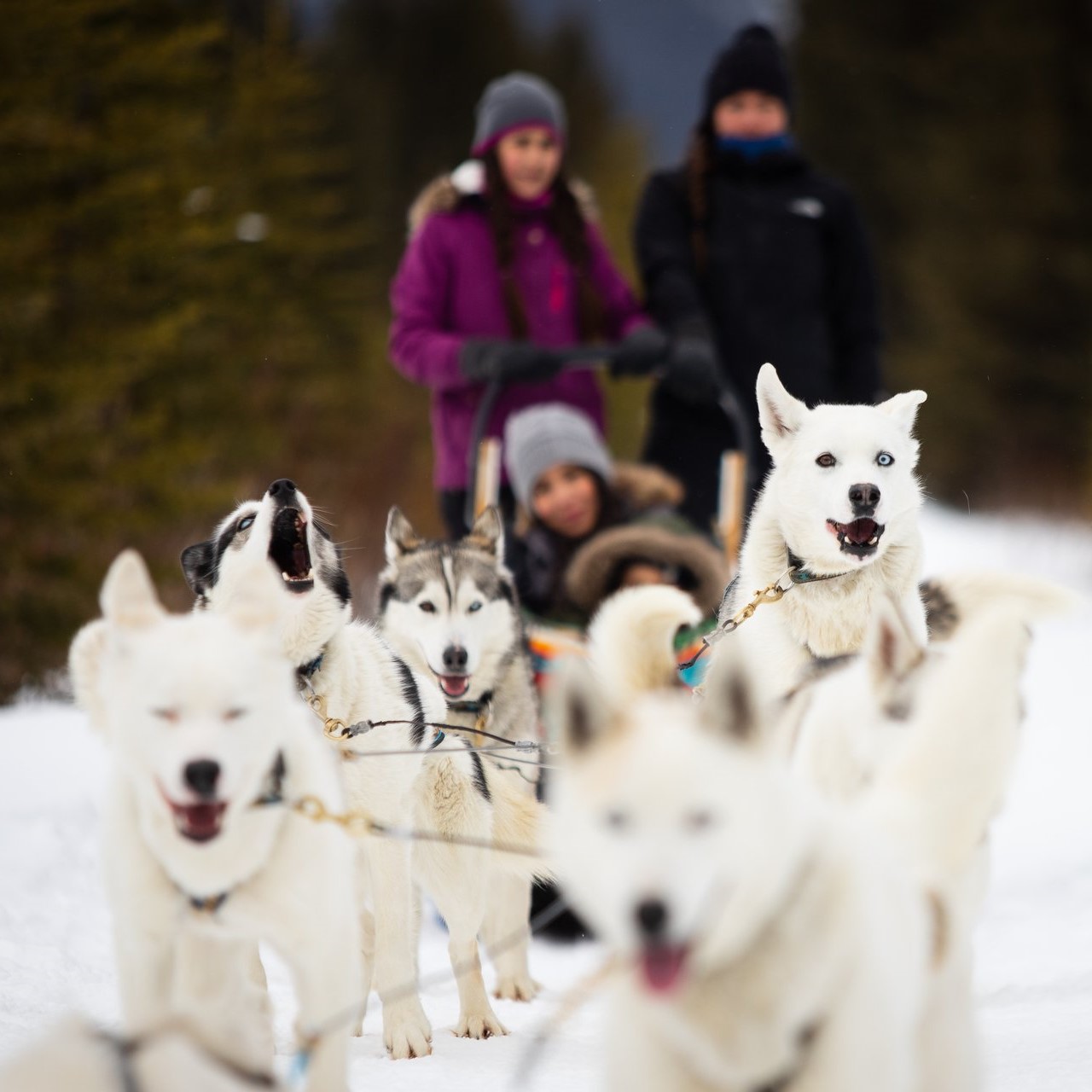 Dec 30, 2020
5 Non-skiing Winter Activities to Enjoy in Banff.
Looking for new winter experiences to try in Banff this winter?

The town of Banff is a great place to enjoy just about any winter outdoor activity you can imagine. Thanks to the incredible snow and relatively long winters, locals and visitors can spend extra time outdoors creating new memories and exploring new places.
Banff offers an inspiring range of experiences to enjoy winter in the Canadian Rockies to its fullest. If you are looking for a new experience to try this winter, here are our top 5 non-skiing activities to spend quality outdoor time with the entire family.
1. Ice skating
When winter arrives at the mountains and the crystal lakes freeze, outdoor ice skating becomes a popular -and magical- activity in Banff National Park.
For the most picture-perfect natural skating rinks in the area, visit Vermilion Lakes, Johnson Lake and Two Jack Lake. Be sure to check the conditions and safety recommendations before skating on natural ice. The recommended ice thickness is 15 cm for skating.
If you prefer a manmade rink or an indoor facility, those options are also available in Banff.
For a list of popular ice skating locations, click here.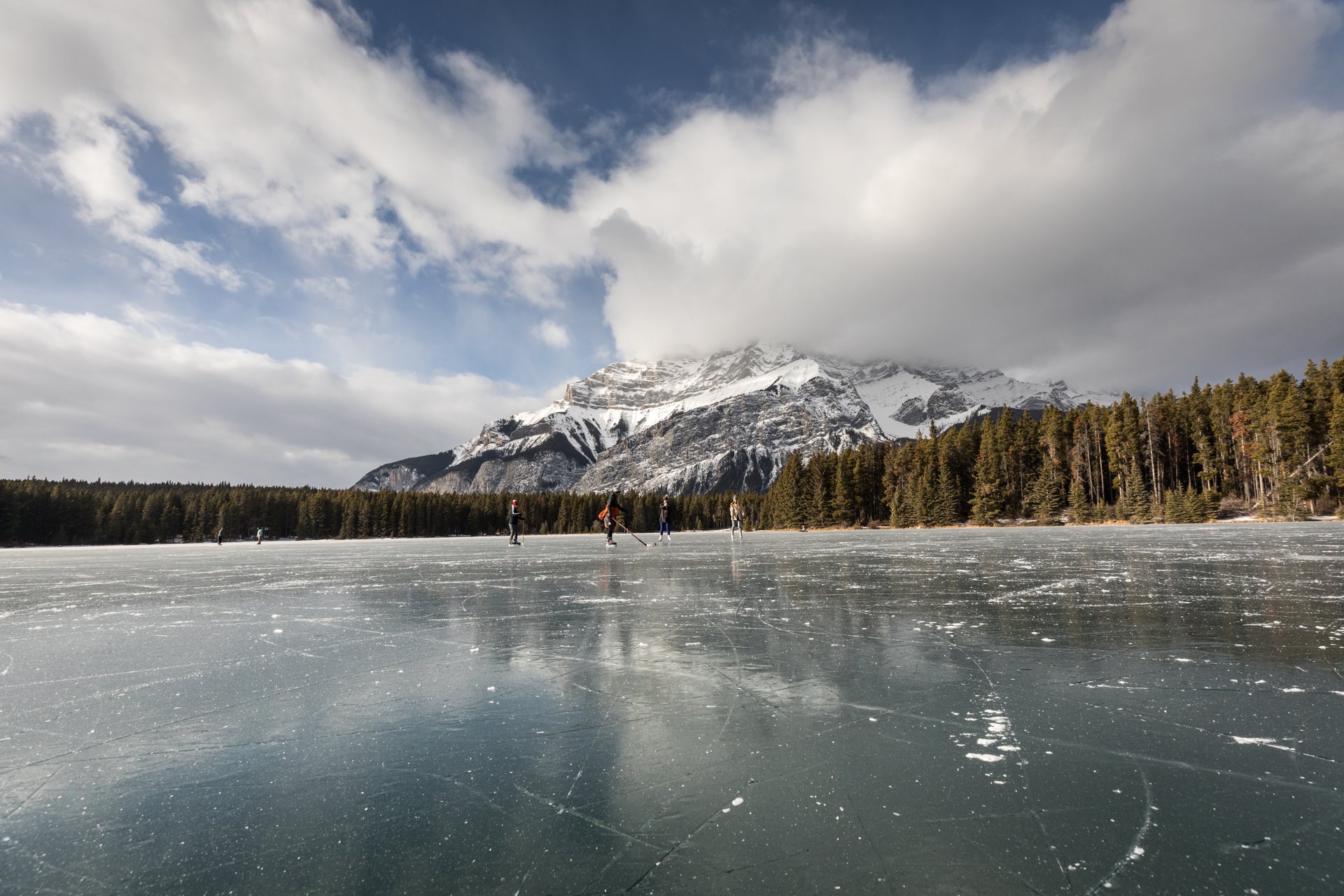 Photo Credit: Noel Hendrickson. Banff & Lake Louise Tourism
2. Snowshoeing
Snowshoeing is a great option for a day of winter fun in the mountains. If you enjoyed summer hiking in Banff, snowshoeing is the sport for you. It's a great exercise and it can be enjoyed by people of all ages, fitness levels, and experience.
Prime snowshoeing is available right now! Usually, the best time to go snowshoeing in Banff is from late December through to early April. Pick a trail from this Parks Canada's list and head outdoors for a day full of adventure.
Don't have a pair of snowshoes? That's ok, there are many places around Banff you can buy or rent from.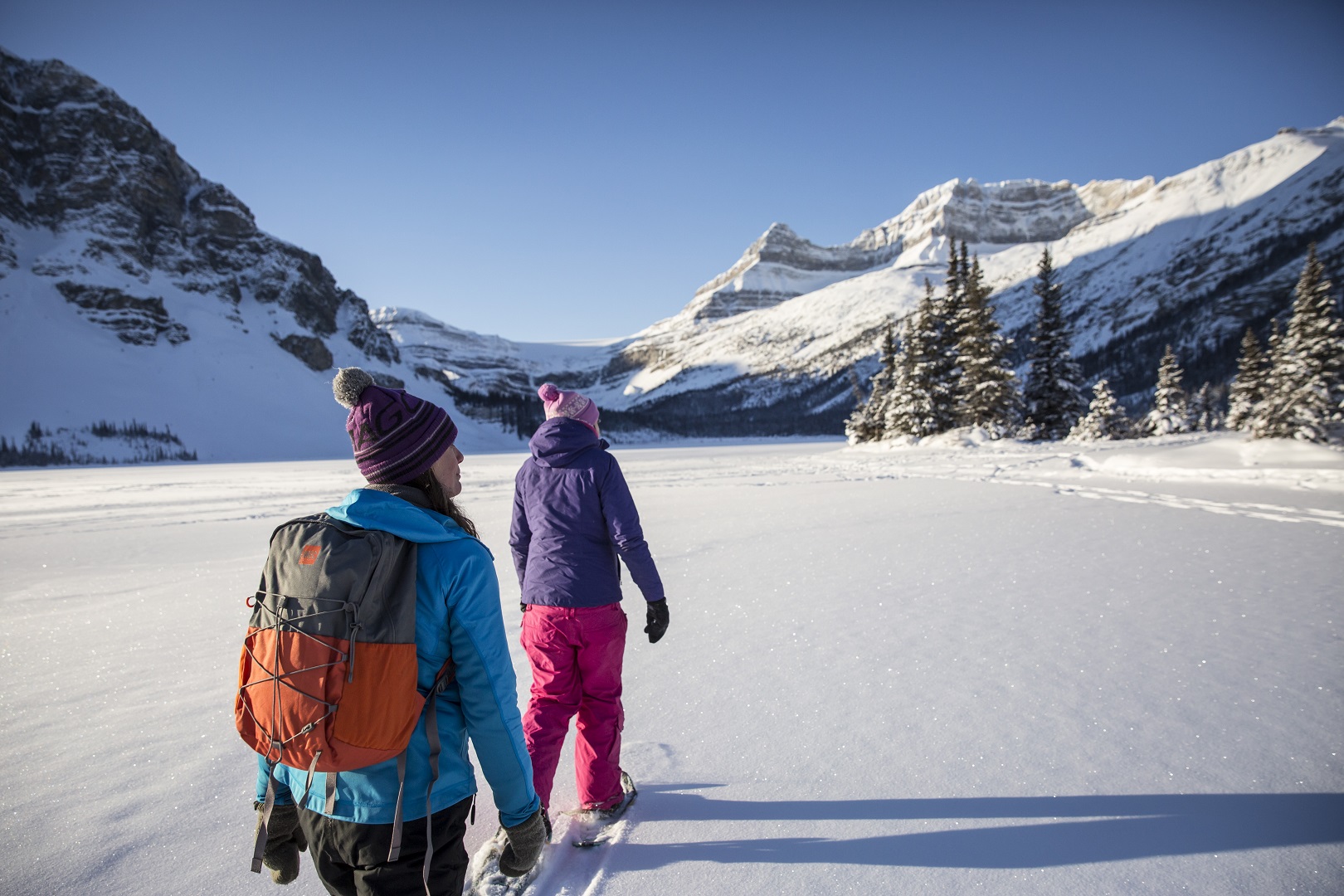 Photo Credit: Noel Hendrickson. Banff & Lake Louise Tourism
3. Dogsledding
Thousands of years before it was adopted as a recreational activity, dogsledding was used as a method of winter travel by the Inuit people of the Canadian Arctic and the early settlers of Banff. Back then, dog sledding was the most efficient way to pull food and supplies across snow-covered terrain.
Today, dogsledding is a classic Canadian experience and a remarkable activity for any visitor. Book a tour in Banff and let these cute and hard-working huskies guide you through the breathtaking scenery of the Canadian Rockies.
Dogsledding companies offer a variety of tours ranging from a half-hour experience to full-day excursions.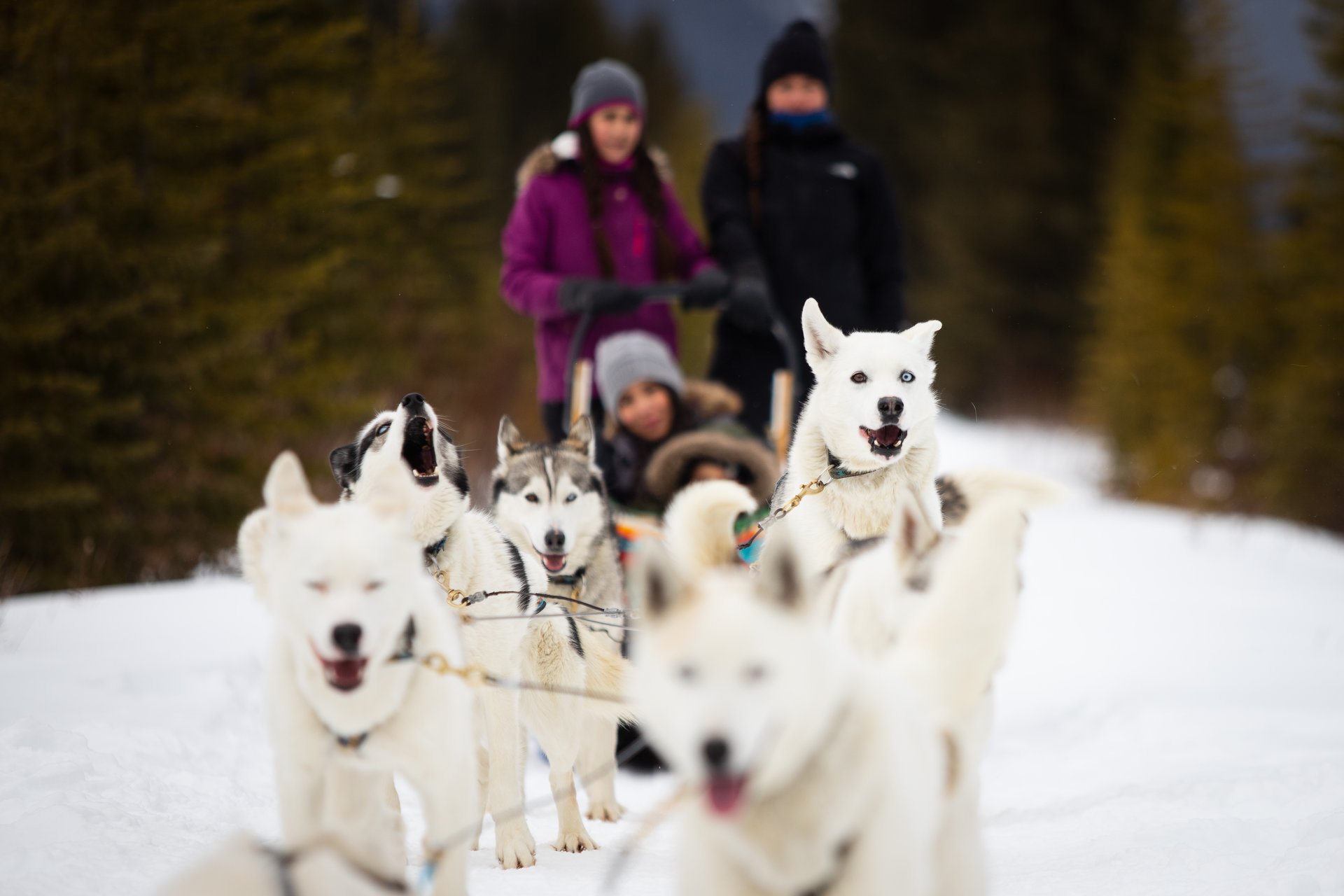 Photo Credit: Devaan Ingraham. Banff & Lake Louise Tourism
4. Tobogganing or Sledding
Tobogganing is another fun (and free) winter activity to spend quality outdoor time with the entire family! Nothing beats the thrill and simple joy of tobogganing down snowy hills. Plus, the mountain views of Banff make for a dreamy tobogganing destination for everyone to enjoy.
In Banff, any snow-covered hill can be used for tobogganing. Many locals will tell you to visit Banff Cascade Ponds, a favourite for parents with younger kids. Found on Minnewanka Lake Road, the gentle hills at Cascade ponds will provide toddler and younger children with slower and safer runs. Spring Meadows Hill, the hill at Banff Springs Hotel is also a popular area for this activity.
Toboggans and sleds can be rented or purchased in town if you are unable to bring one from home.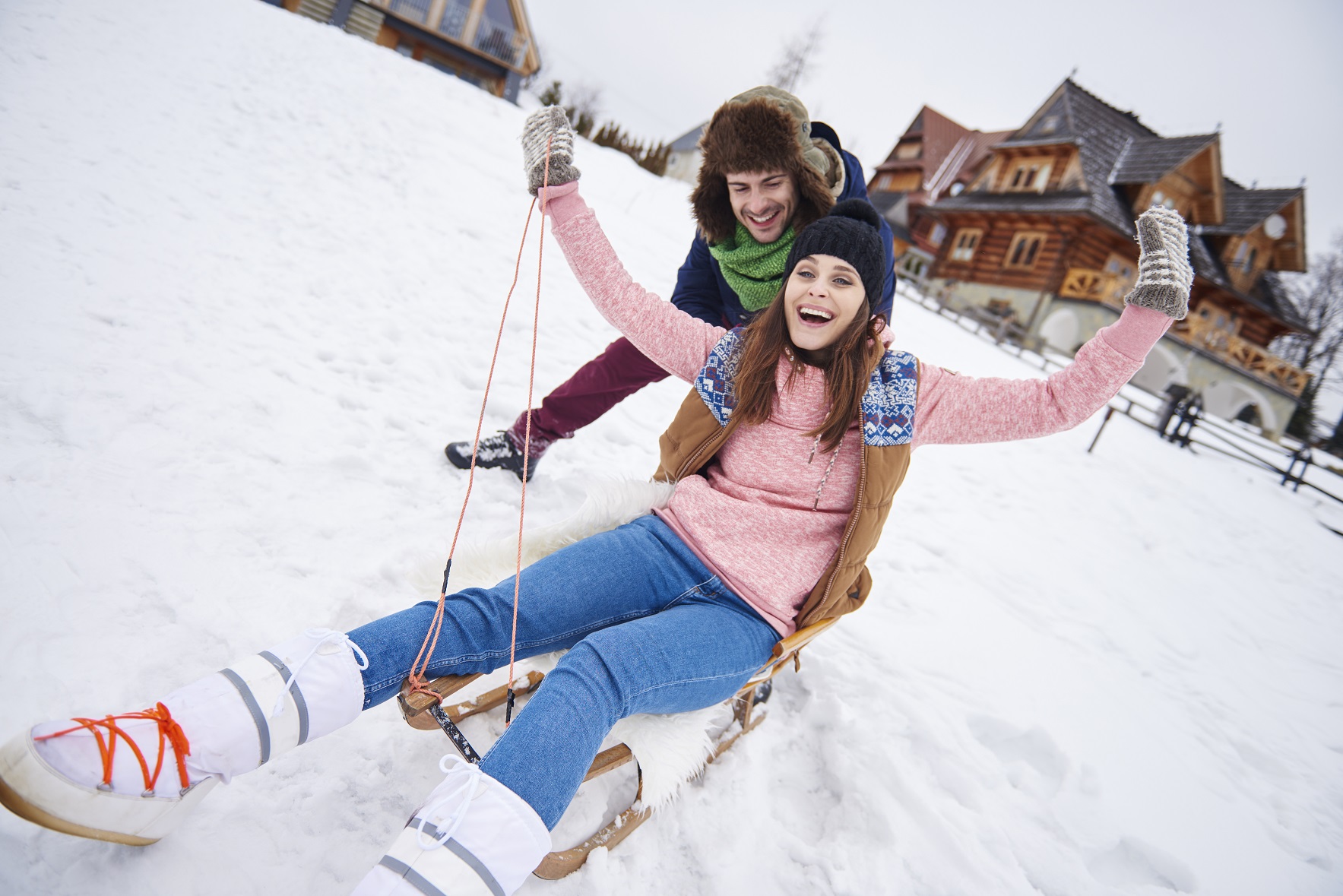 5. Winter Walking
There are many pathways and trails suitable for winter walking in Banff.
If you would like to start with an easy trail, try Fenland Trail or Marsh Loop. The Fenland Trail is a 2.1 km loop with no elevation gain, great for families with young children. For a longer walk from the Banff townsite, it is recommended to start at Central Park and follow the Bow River to the Fenland trailhead. The Marsh Loop is a great little walk that brings you close to nature and wildlife within minutes of downtown Banff. This trail offers excellent views of Mt. Norquay and the Bourgeau Range.
For a more challenging experience, visit Tunnel Mountain Summit or Sulphur Mountain. After a steady uphill hike to the summit, you will be rewarded with stunning mountain views. These trails can be icy. Hiking poles and ice cleats are strongly recommended.
For information on trails and safety, click here.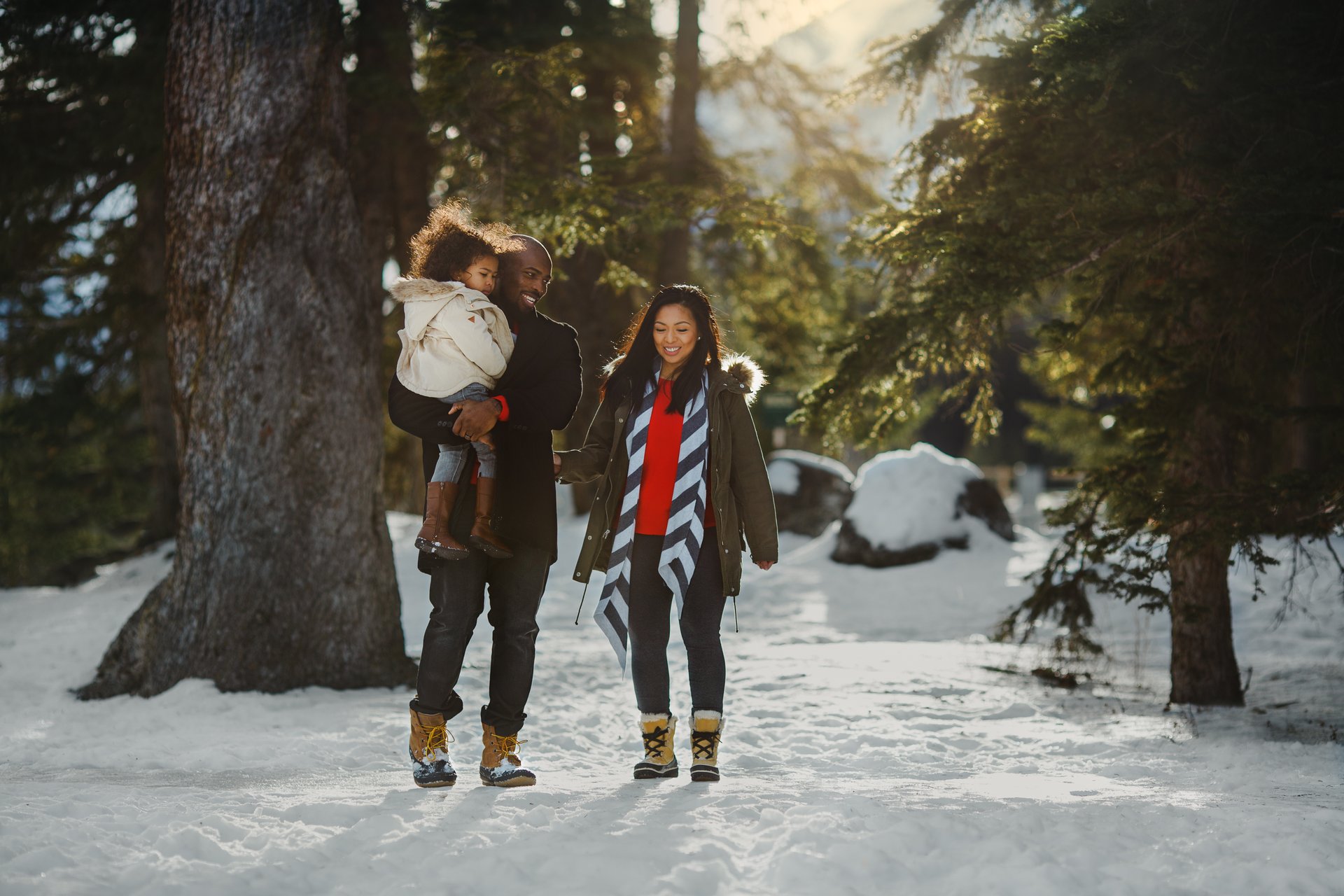 Photo Credit: Devaan Ingraham. Banff & Lake Louise Tourism
--------------
Before heading out for a day of winter fun, be sure to check the weather, dress warmly, carry some snacks and get familiar with the health & safety protocols in place for each experience.
From all of us at Banff Sunshine, we wish you a safe and healthy new year!