Thursday, May 13
6 Things to check out before the 20/21 season ends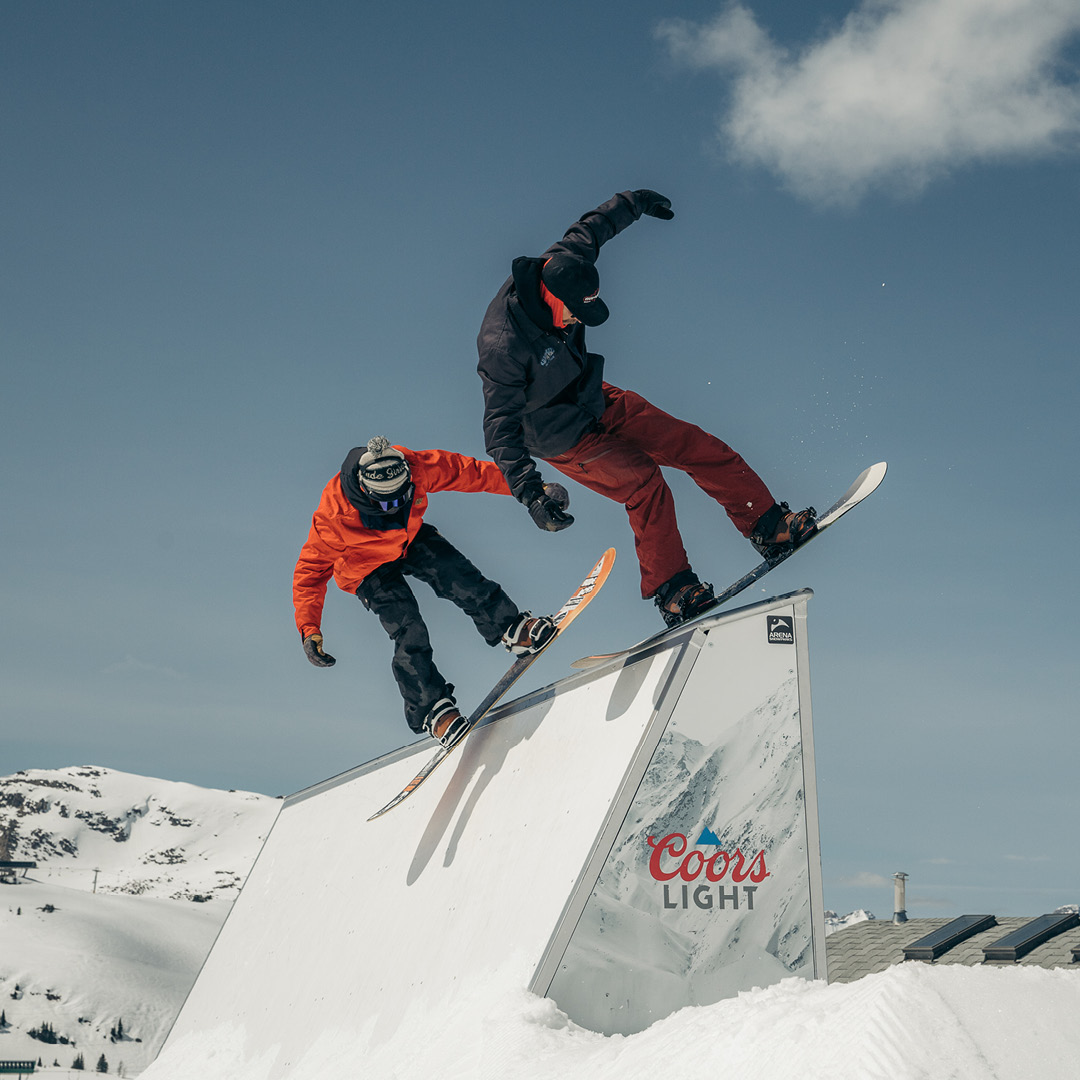 May 13, 2021
6 Things to check out before the 20/21 season ends
Being the only resort left open in Canada, Banff Sunshine is the place to be. Our favorite time of year is carving up the slopes in spring, especially with the awesome, current conditions. There are so many reasons why spring shines on our slopes. The season may be winding down, but we still have lots of things for you to do, even this far into the season.
1. Flamingo Fest
Event number 4 in our month-long Flamingo Fest is Mr. & Mrs. Slush Cup. This year we will crown these winners a little bit differently, we will have a video contest in place of our pond skim tradition. You could win a 2021/2022 Season Pass!
To learn all about the tropical fun hitting the slopes check out the Flamingo Fest // Mr. & Mrs. Slush Cup Event.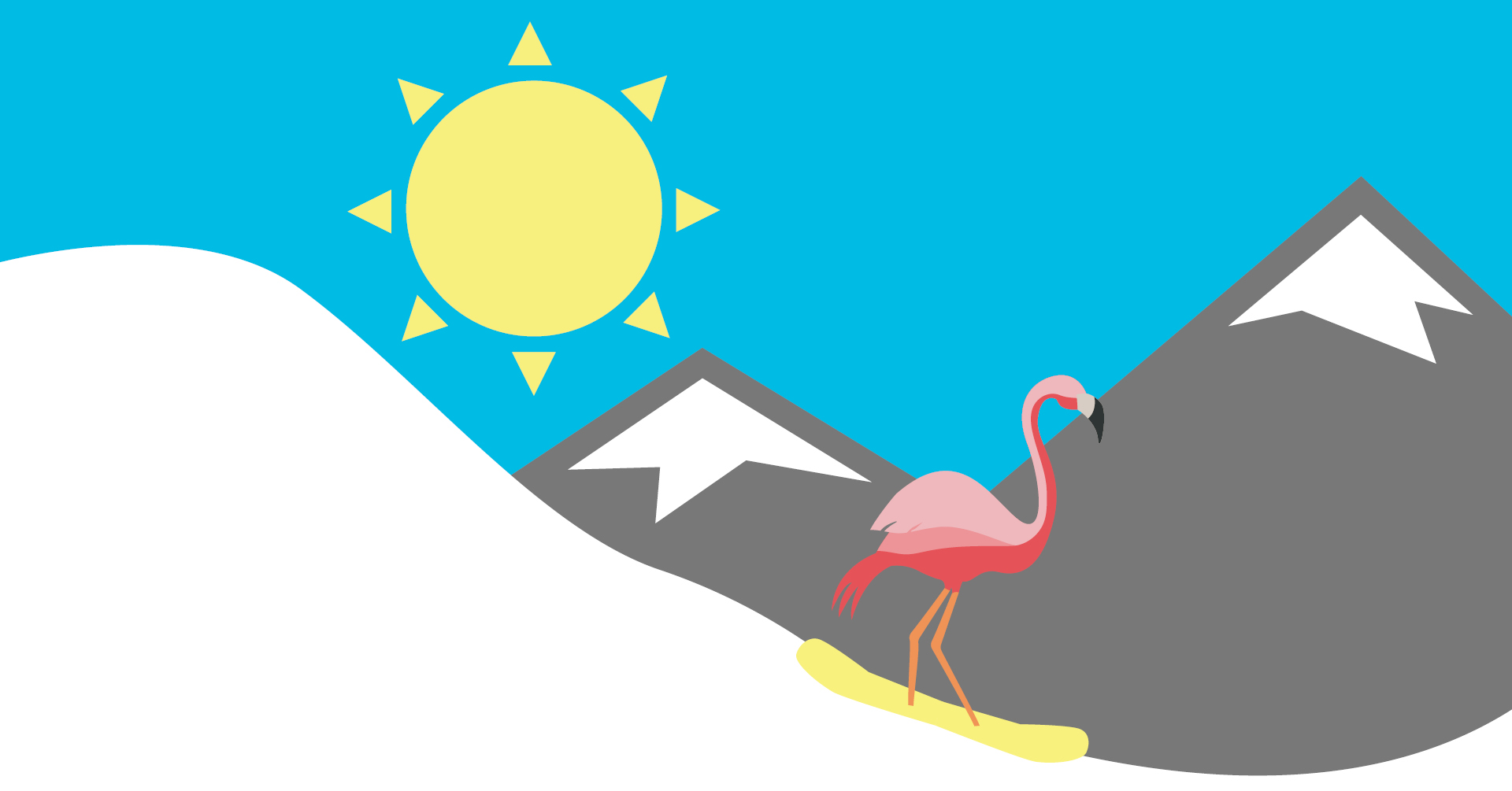 2. Divide Park got some new features
As the Strawberry Park comes to a close, we have moved some features that can't be missed to Divide Park. It was an easy decision to move these features, we would hate for all our avid park riders to miss out on perfecting new tricks.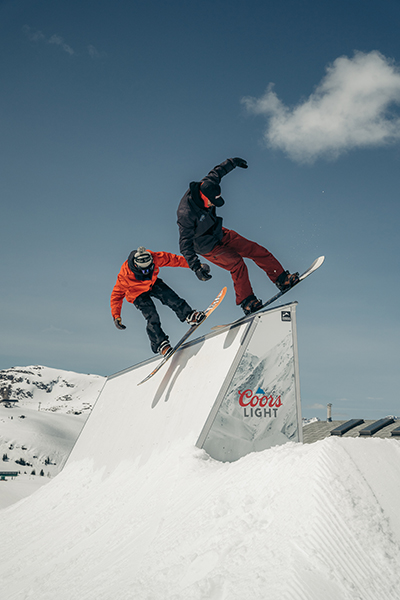 3. Grizzly Park is open
The Grizzly terrain park is located on the grizzly run off the Great Divide Express quad. It contains 7 medium-sized features including 5 step over jumps, a diving board jump, and a V-Lip Tabletop Jump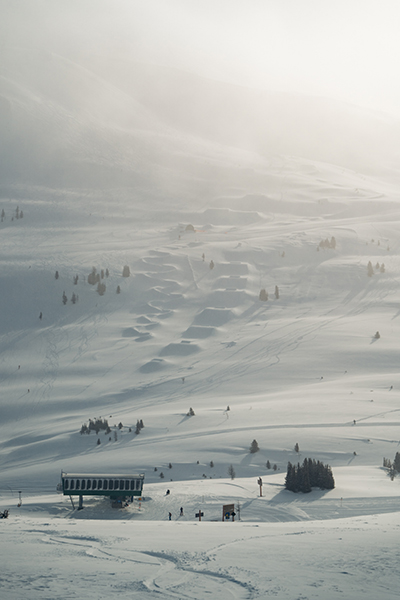 4. Get a goggle tan!
Spring is the perfect time to get a goggle tan. Don't forget to bring the sunscreen and reapply throughout the day. When the sun is out the risk of getting a sunburn is higher. Protect your face with some SPF before hitting the slopes!
Make sure to check our conditions page before you head out to the slopes.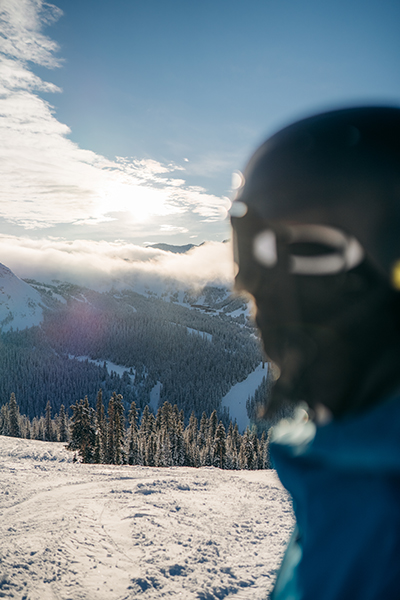 5. Delirium Dive is still open
Delirium Dive is still open! With all this new snow we have been getting, the Dive still has a safe snowpack to allow guests to visit. Keep in mind it closes earlier in the day so make sure to plan your day if you want to go into this free ride zone.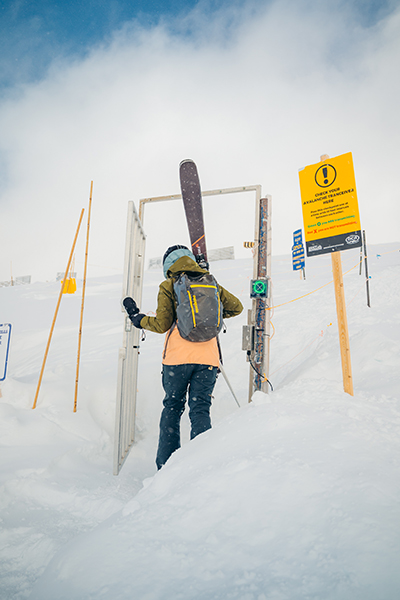 6. Last chance for the amazing views off Divide
If you have ever been to the top of Divide you know exactly what we are talking about. The views from our highest chairlift are breathtaking. With lifts running until 4:30 PM, you have even more time to soak in the stunning views from the top of Divide.