Tuesday, March 16
Banff Sunshine Village, Now a 5G Hotspot Thanks to Rogers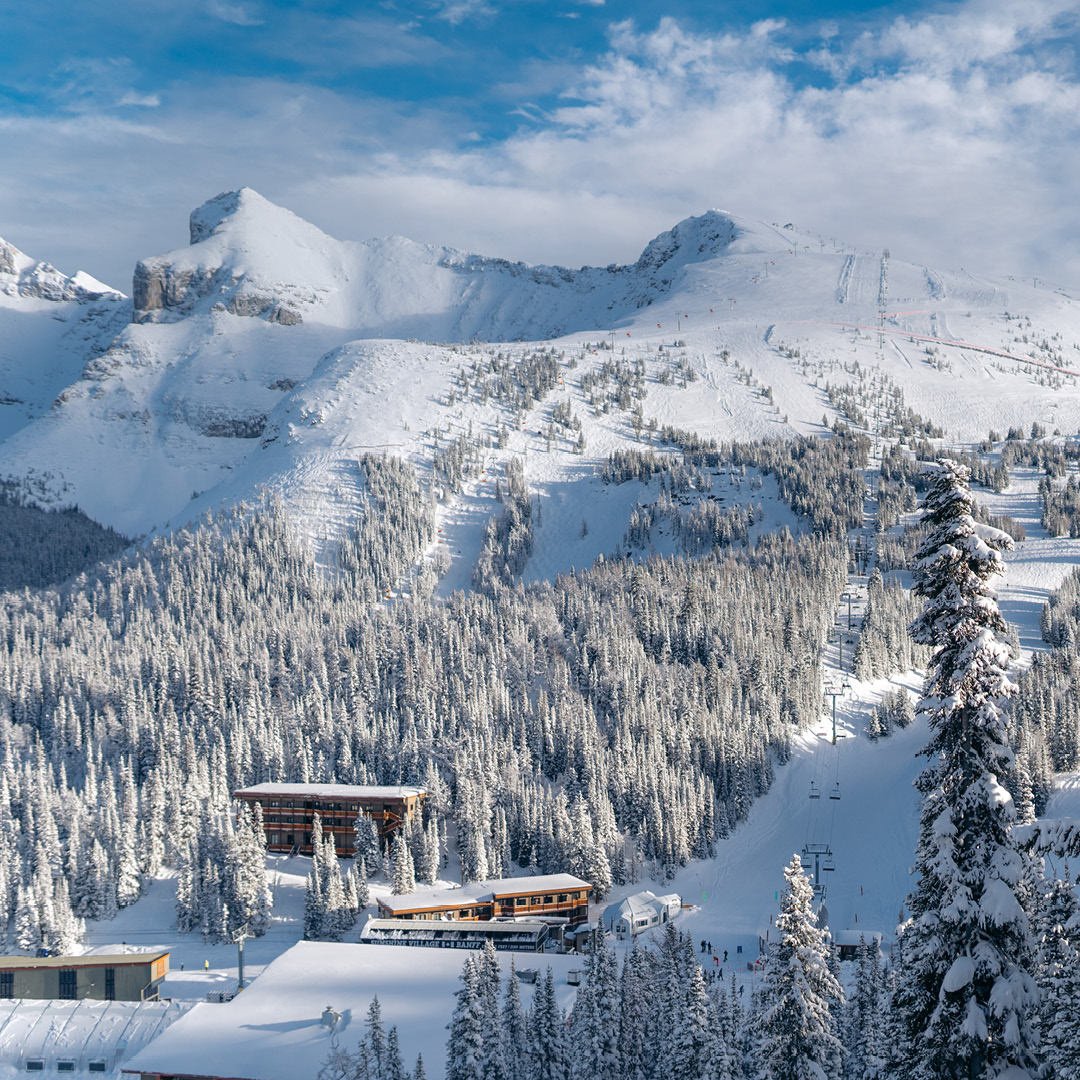 Mar 16, 2021
Banff Sunshine Village, Now a 5G Hotspot Thanks to Rogers
Banff, AB – Banff Sunshine Village, the leading ski and snowboard resort in the Canadian Rockies located just 90 minutes west on the TransCanada highway from Calgary, is thrilled to announce that enhanced connectivity and 5G service is now available to guests of the iconic ski resort on the award-winning Rogers network.
"At Banff Sunshine Village, we are thrilled to be able to offer our guests improved cell coverage while enjoying Canada's Best Snow, which is why over the summer we invested 1.7 million dollars in installing fiber down our access road," explains Sunshine Village's Brand and Communication Director, Kendra Scurfield. "The fiber investment allowed us to approach Rogers with the opportunity to enhance both our guest experience and their client experience while enjoying the thrill of carving up Canada's Best snow."
Banff Sunshine collaborated with Rogers for Business with the potential for improved connectivity opportunities at the world-class resort. Rogers invested in network infrastructure to transform connectivity at Banff Sunshine Village and bring 5G to this stunning destination.
"We are proud to continue growing our 5G footprint across Alberta, bringing world-class connectivity to Sunshine Village," says Larry Goerzen, President of Alberta and Prairies, Rogers Communications. "Strong digital infrastructure using next-generation technology is critical to fuelling productivity and innovation while keeping customers connected to what matters most."
"In our current environment, the importance of connectivity has never been more valuable to our society," continues Scurfield. "The investments made by both Rogers and Sunshine at Banff Sunshine Village allow our guests to work remotely from the mountain, facetime friends and family from the slopes, and most importantly stay connected to those they love while enjoying the mental health benefits of outdoor recreation."
For more information on Banff Sunshine Village please contact media@skibanff.com; and for more information on Rogers Communications media@rci.rogers.com or 1-844-226-1338.
About Banff Sunshine Village
Banff Sunshine Village is the marquee ski and snowboard resort in the Canadian Rockies, founded in 1928. The resort is home to Banff's only ski-in, ski-out accommodation, the Sunshine Mountain Lodge. As a family-owned and operated resort, Banff Sunshine believes in being a family-focused resort that provides lifetime memories for its guests.
About Rogers
Rogers is a proud Canadian company dedicated to making more possible for Canadians each and every day. Our founder, Ted Rogers, purchased his first radio station, CHFI, in 1960. We have grown to become a leading technology and media company that strives to provide the very best in wireless, residential, sports, and media to Canadians and Canadian businesses. Our shares are publicly traded on the Toronto Stock Exchange (TSX: RCI.A and RCI.B) and on the New York Stock Exchange (NYSE: RCI). If you want to find out more about us, visit about.rogers.com.