Wednesday, March 24
Breakfast at Goats Eye Grill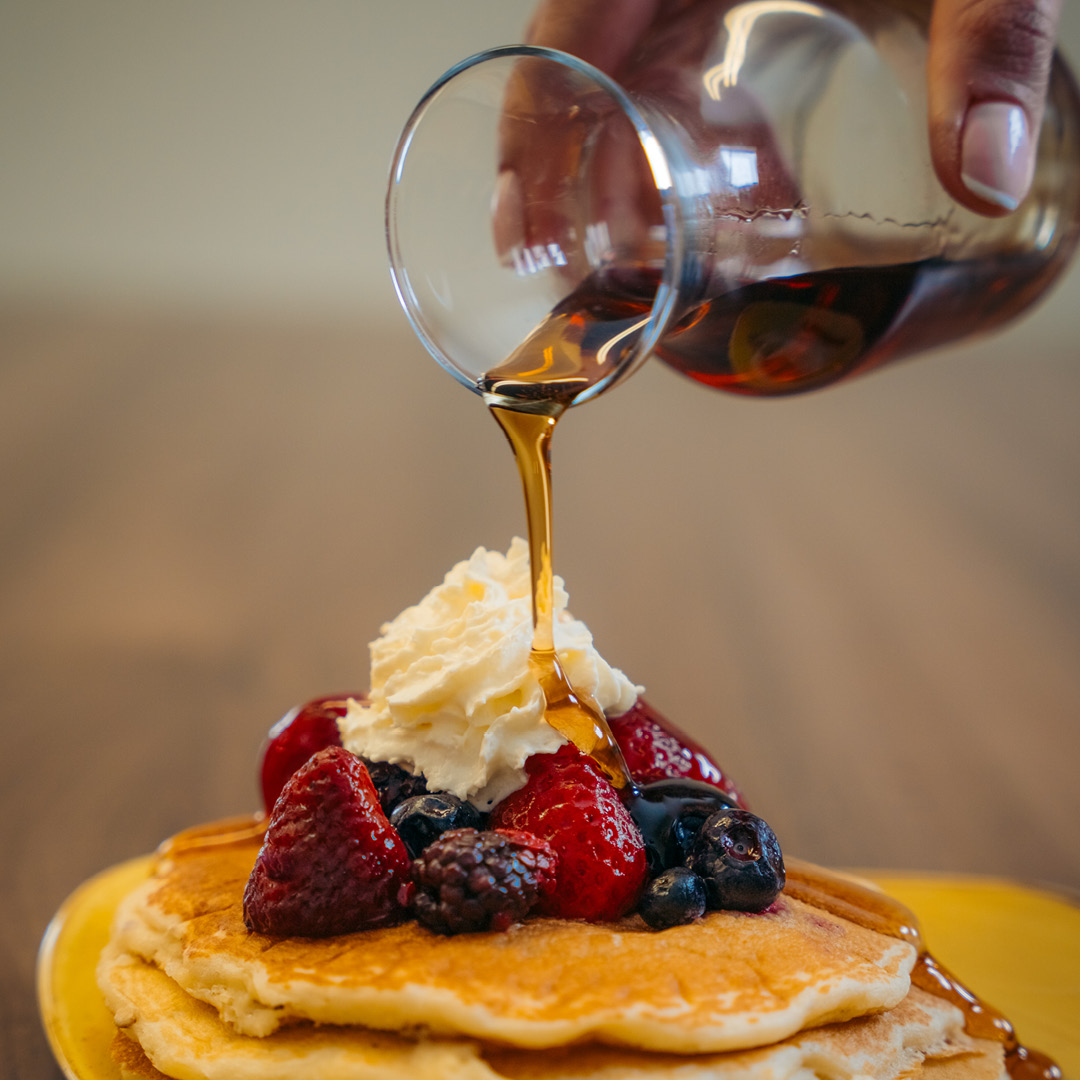 Mar 24, 2021
Breakfast at Goats Eye Grill
Fuel up for a great day of skiing with a Stampede style pancake breakfast at Goats Eye Grill Lodge
Have a craving for a classic Calgary Stampede Breakfast? This spring get your stampede-style pancake fix at Banff Sunshine Village. Our Goat's Eye Lodge team has whipped up a delicious, and oh so fluffy (like our snow), pancake recipe to fuel you up for a great day of Carving up Canada's Best Spring Skiing.
Our delicious pancake breakfast comes served with 3 fluffy pancakes, seasonal fresh fruit, a mountain of whipped cream, and is topped with a drizzle of maple syrup. All for Just $9.00 +gst. If you are looking to add a little something salty to your breakfast, add your choice of bacon or sausages for $3.00+gst.
Our Goat's Eye Lodge team will be serving up our take on Stampede Style Pancakes starting Friday, March 26th,2021, to April 5th,2021. Breakfast is available at Goat's Eye Lodge daily from 8:15 AM – 11:00 AM.
Satisfy your pancake craving, and fuel up pre-ski, with our delicious Stampede Style Pancakes. After all, Breakfast is the most important meal of the day.