Friday, December 11
Ready to take a Dive into Delirium?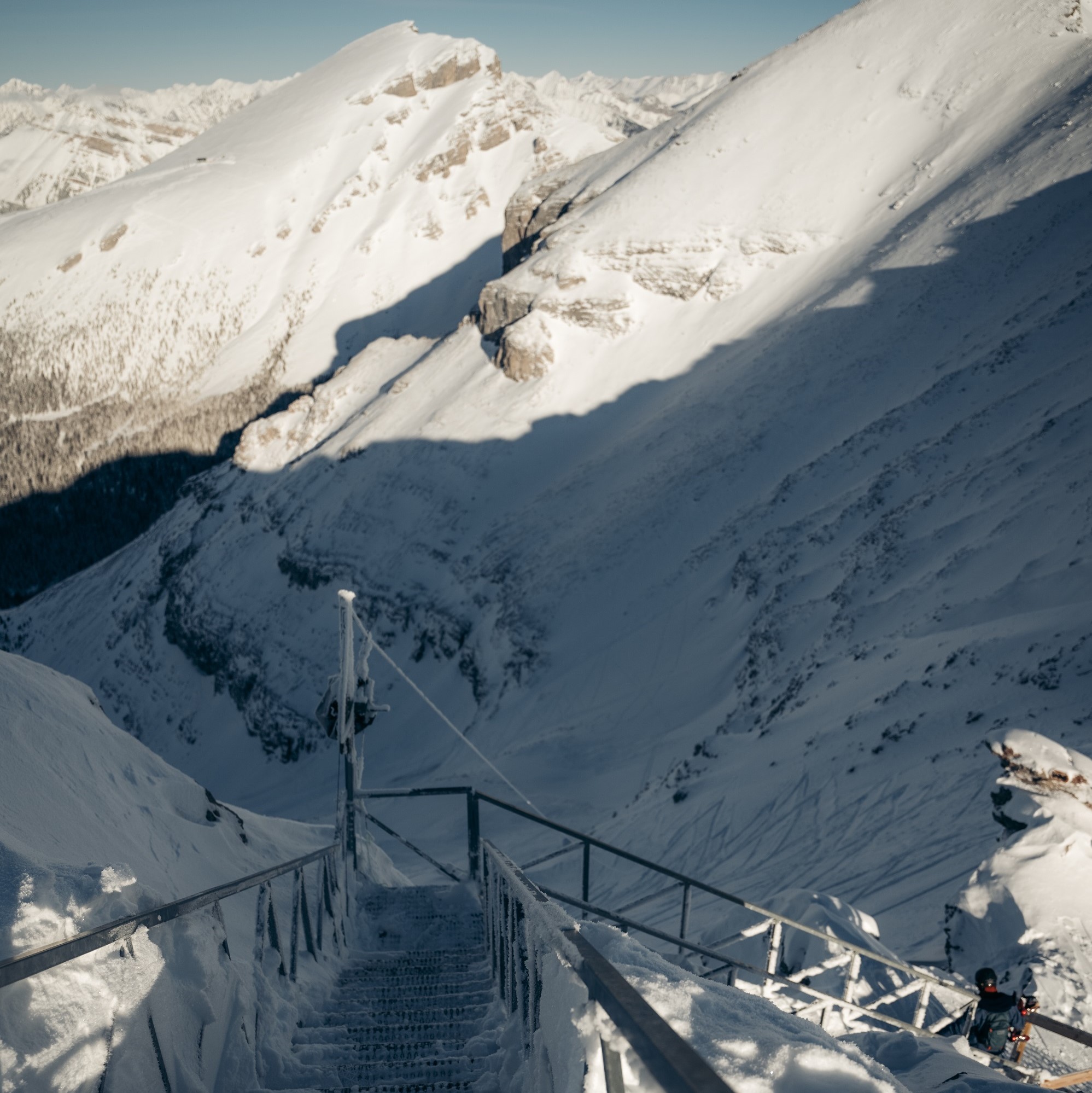 Dec 11, 2020
Ready to take a Dive into Delirium?
The Canadian Rockies' biggest, boldest, and steepest freeride zone is now open for the 2020/21 winter season.
That's right, Delirium Dive, our experts-only freeride zone, is now open for the 2020/21 winter season. Thanks to a banner start to our snow this season, and dedicated work by our Snow Safety teams, Delirium Dive is open for your skiing and riding pleasure.
Opening Delirium Dive in December is a big deal, as it takes a lot of snow to fill the steep terrain of the Dive. Opening it before Christmas, well this might just be one of our earliest opening yet for Canadian Rockies most famous run.
Delirium Dive, named one of CNN's most extreme ski runs in the world, is known to Banff locals by the moniker "The Dive". For skiers and snowboarders, Delirium Dive is an absolute paradise. Packed with chutes boasting 2,500 ft of steep vertical, wide-open bowls filled with Canada's Best Snow and acres of wild mountain terrain to explore, the Dive guarantees to satisfy even the most insatiable riders.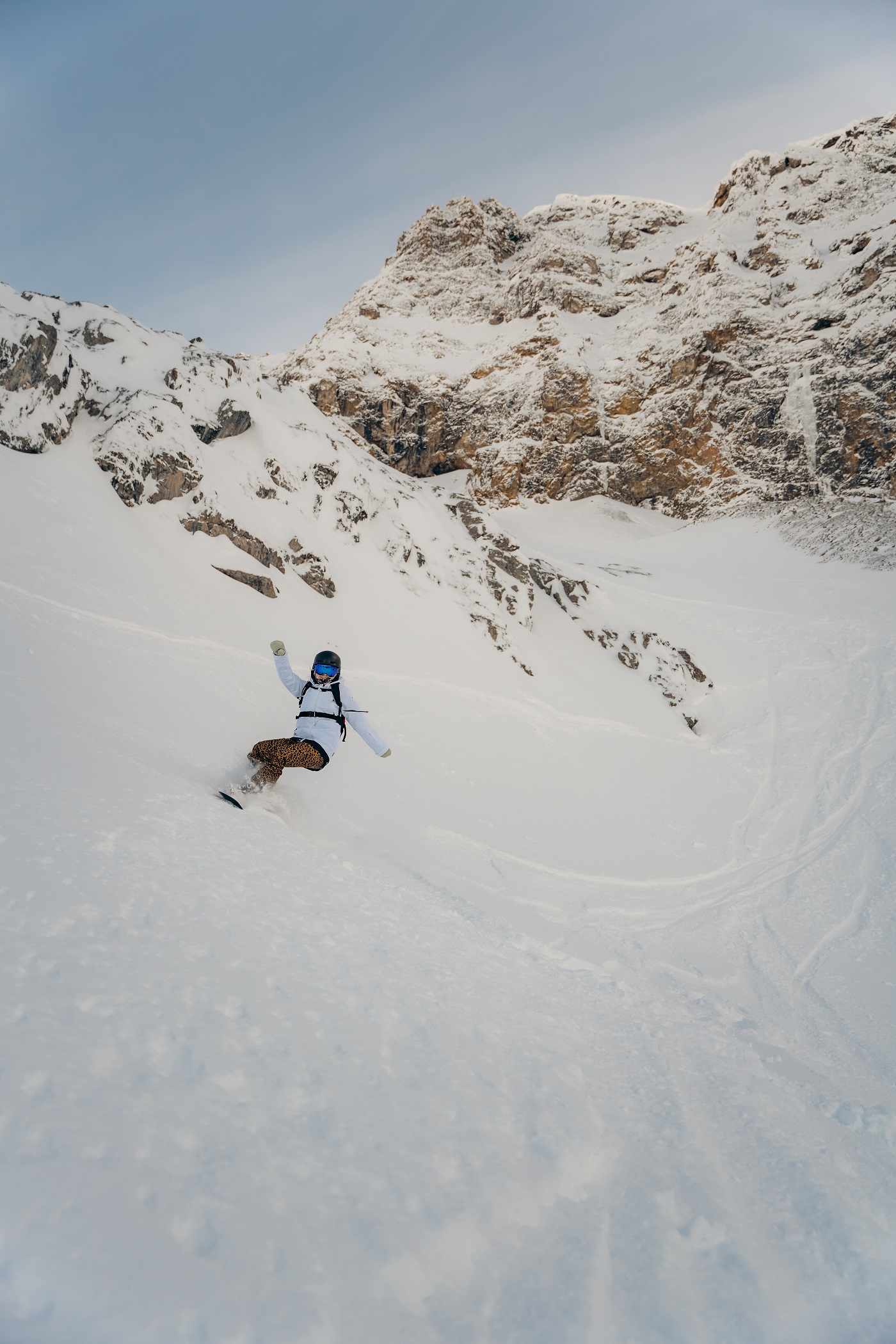 Is it your goal to ski the dive this season? Before you Dive into delirium, we recommend you are comfortable skiing the steep terrain off of Standish. On all Dive lessons our instructors will start by taking their lesson to the Virgin Chutes (which are found on Standish Express). If you're interested in signing up for a Delirium Dive lesson you can reach out to our Sunshine Ski and Snowboard School at 403 762 6560.
To ski or ride the expert terrain, skiers and snowboarders are required to have avalanche and snow knowledge, to ride with a buddy, to wear an avalanche-beacon, and to carry a shovel and a probe in a backpack. Delirium Dive is not suitable for beginner or intermediate skiers and snowboarders. At Banff Sunshine Village, Delirium Dive is reserved for advanced skiers and snowboarders who are comfortable riding double blacks runs. Helmets are strongly recommended.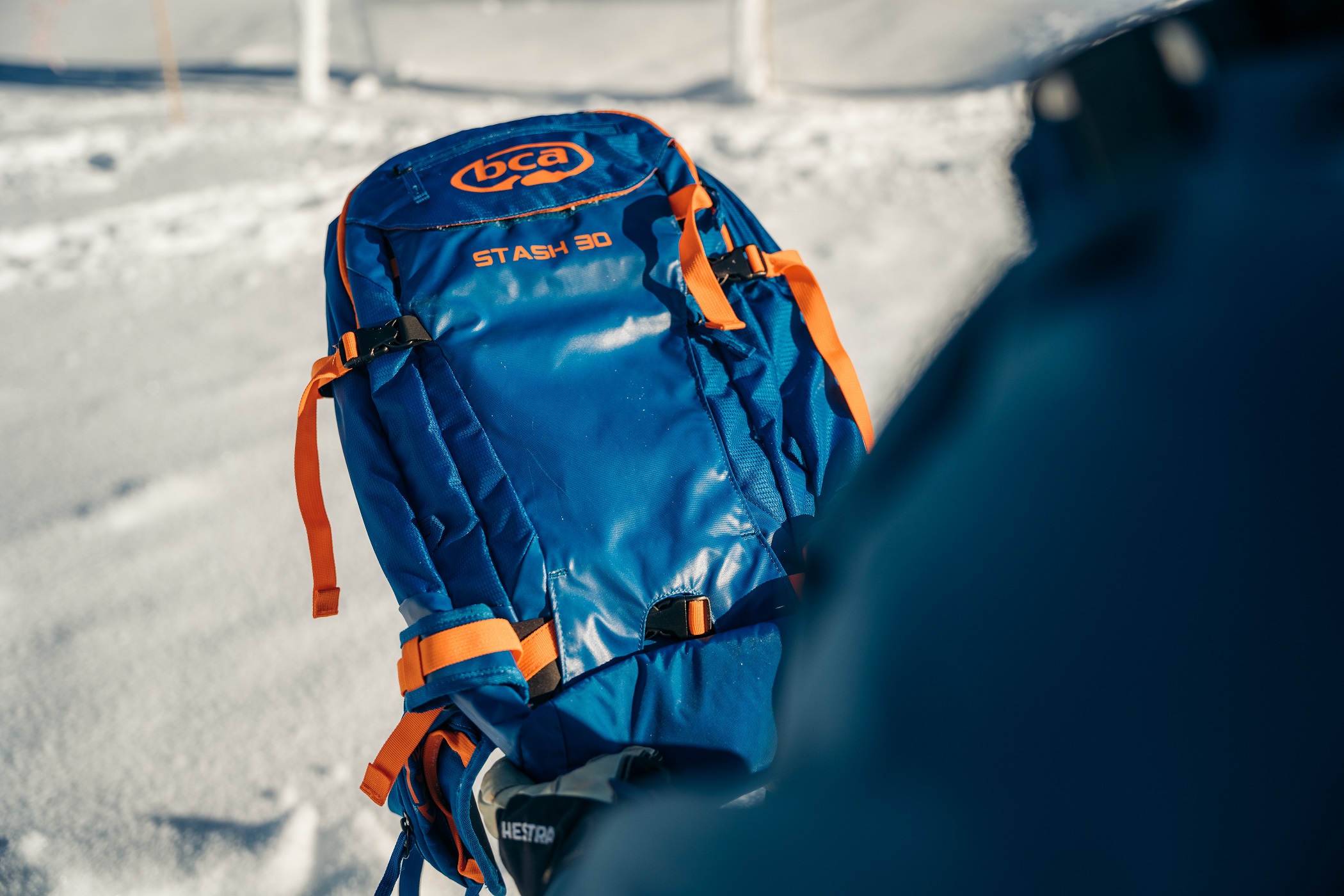 Hitting the slopes this season? We at Banff Sunshine are open and operating with strict health measures and COVID protocols in place. This season, our number one goal is to stay open so we can continue to provide you and your families with a healthy outdoor recreational experience. We believe that outdoor recreation is essential for mental and physical health. When riding Sunshine, be sure to bring your face mask. Face masks are mandatory in all our facilities, and face coverings are required when riding our gondola/lifts and when standing in line.
For daily updates about the Dive and all our freeride zones, follow @ssvsnowsafety on Twitter.