Wednesday, April 21
Flamingo Fest 2021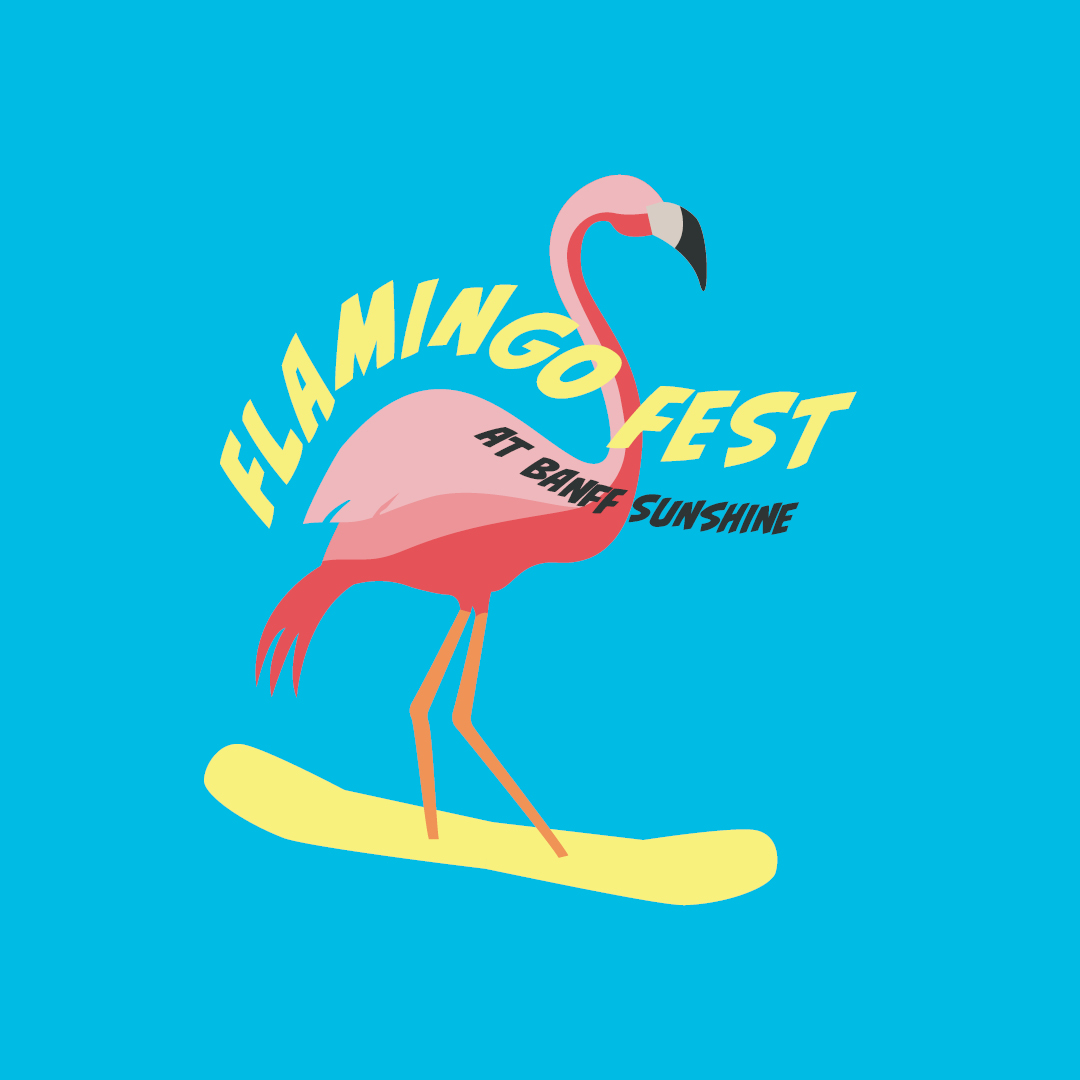 Apr 21, 2021
Flamingo Fest 2021
Do Like The Rocky Mountain Flamingos, and Flock to Banff Sunshine Village For Canada's Best Spring Skiing!
This spring, be on the lookout for a flamboyance of Rocky Mountain Flamingos at Banff Sunshine Village. That's right, our snowbirds are back, and this spring, they've flocked together to bring to life the Banff Sunshine Inaugural Flamingo Fest!
Launching April 26th, with the Flamingo Safari, Flamingo Fest is a social media-fueled virtual event designed to celebrate the best of spring skiing in the Canadian Rockies.
For the Flamingo Safari, our Rocky Mountain Flamingos have put together 20 facts about their unique flamingo sub-species that they've hidden around the resort.
Like did you know that the Flamingos prefer to ride in the blue cabins because they remind them of the beautiful South American beaches that their ancestors migrated from? (Although they are pretty vocal in expressing their wish for Banff Sunshine to add hot pink gondolas cabins.)
Each week, starting April 26th, the Flamingos will be announcing a new social media challenge for skiers and snowboarders to partake in.
Tune in to our social media each Monday remaining in our 2020/21 ski and snowboard season to find out the weekly Flamingo challenge and to see what prizes are up for grabs.