Friday, November 12
Skip the Ticket Line, Go Mobile.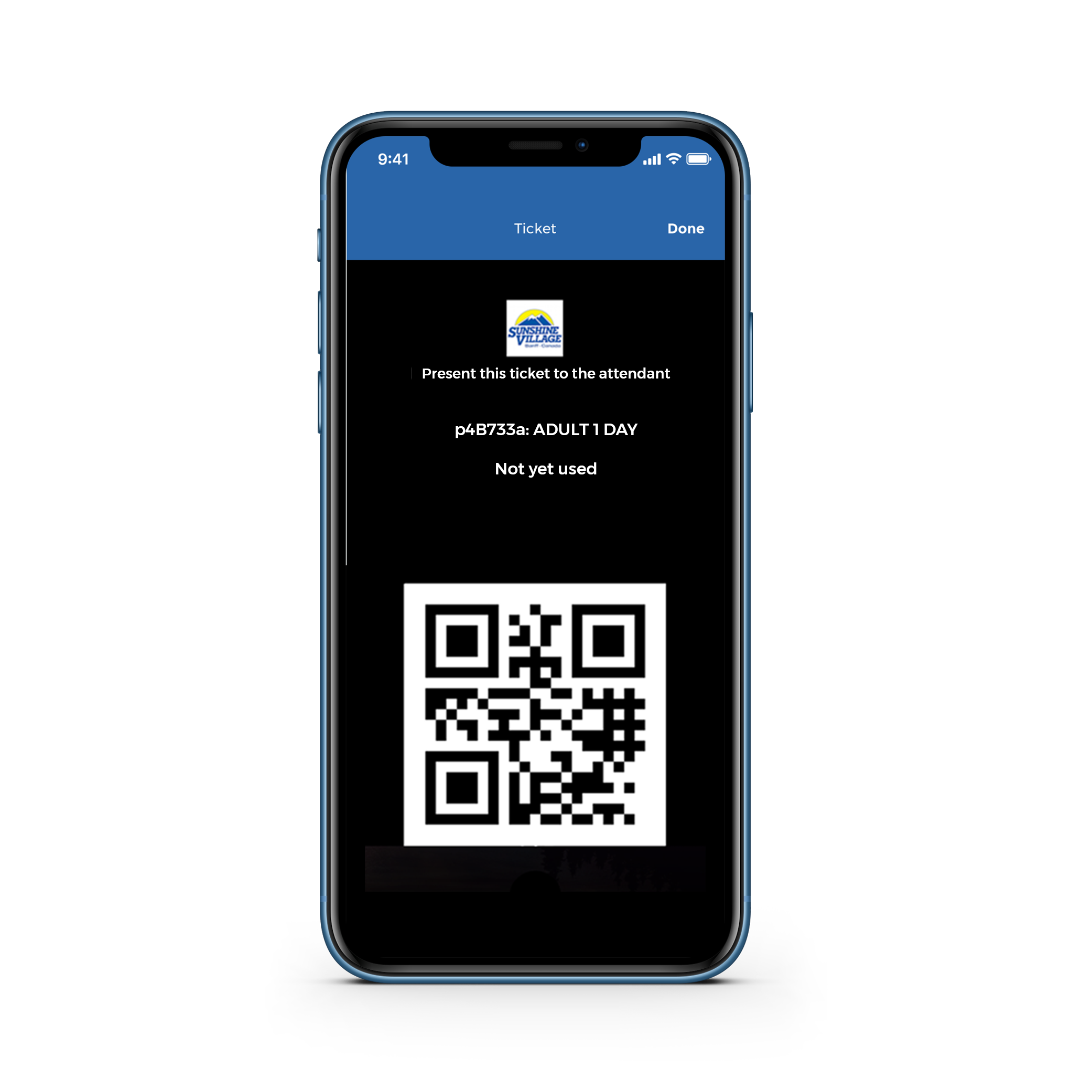 Nov 12, 2021
Skip the Ticket Line, Go Mobile.
Sunshine Mobile Lift Tickets are now available on our estore!
Did you know it is possible to download your lift ticket to your phone and skip the ticket line? "Shred Ya!" Hit the slopes quicker this winter with a pre-paid Mobile Lift Ticket.
At Banff Sunshine, we are looking for ways to reduce touchpoints and minimize interactions while saving you time (and money). This season, help us reduce the lines at our Ticket Windows and Guest Services and save when you purchase your Sunshine Mobile Lift Ticket. Now on sale on our estore!
Mobile tickets are on sale for $129+GST for an Adult Mobile Lift Ticket. You save $7 off our regular window ticket price! Mobile Sightseeing lift tickets are also now available for purchase.
The Sunshine Mobile Lift Ticket is a feature that works with our Ski Banff App (Banff Sunshine App). You can download our app on both the Apple App Store and on Google Play. When you purchase a Mobile Lift Ticket, it will be saved to "My Tickets" in your downloaded app.
With Mobile Lift Tickets, you will be able to pre-purchase your day pass at a time that is convenient for you and head straight to the gondola station when you arrive at the resort. Sunshine Mobile Tickets are Direct-To-Lift. Plus, you will be saving cash and helping to reduce paper waste!
Purchasing, Retrieving and Using Your Mobile Ticket is as easy as 1, 2, 3!
First things first, download the Sunshine Village App. Search "Ski Banff' on the Apple App Store or Google Play.
Purchase Your Sunshine Mobile Ticket
1. Visit store.skibanff.com
2. Purchase Your Mobile Ticket (Adult, Youth, Senior or Child)
3. Save off the regular windows ticket price
Retrieve Your Sunshine Mobile Ticket
1. Open the App Store on your mobile device
2. Check your email to obtain the confirmation code
3. Click on the Mobile Ticket Code contained in the email to upload the Mobile Ticket to your Ski Banff App
4. Your Mobile Sunshine Ticket will appear in your Ski Banff App under My Tickets
Using Your Sunshine Mobile Lift Ticket
1. Open the Ski Banff App on your mobile device
2. Open the menu and click My Tickets
3. Select Mobile Tickets
4. Skip the ticket line and walk straight to the gondola station
5. Have your app open, with your mobile ticket loaded and ready to be scanned by the gondola attendant
6. Enjoy the ride and have a Sunshine day!
Find other ways to skip the ticket line and save on lift tickets here.