Tuesday, April 27
Resort Update - April 27th, 2021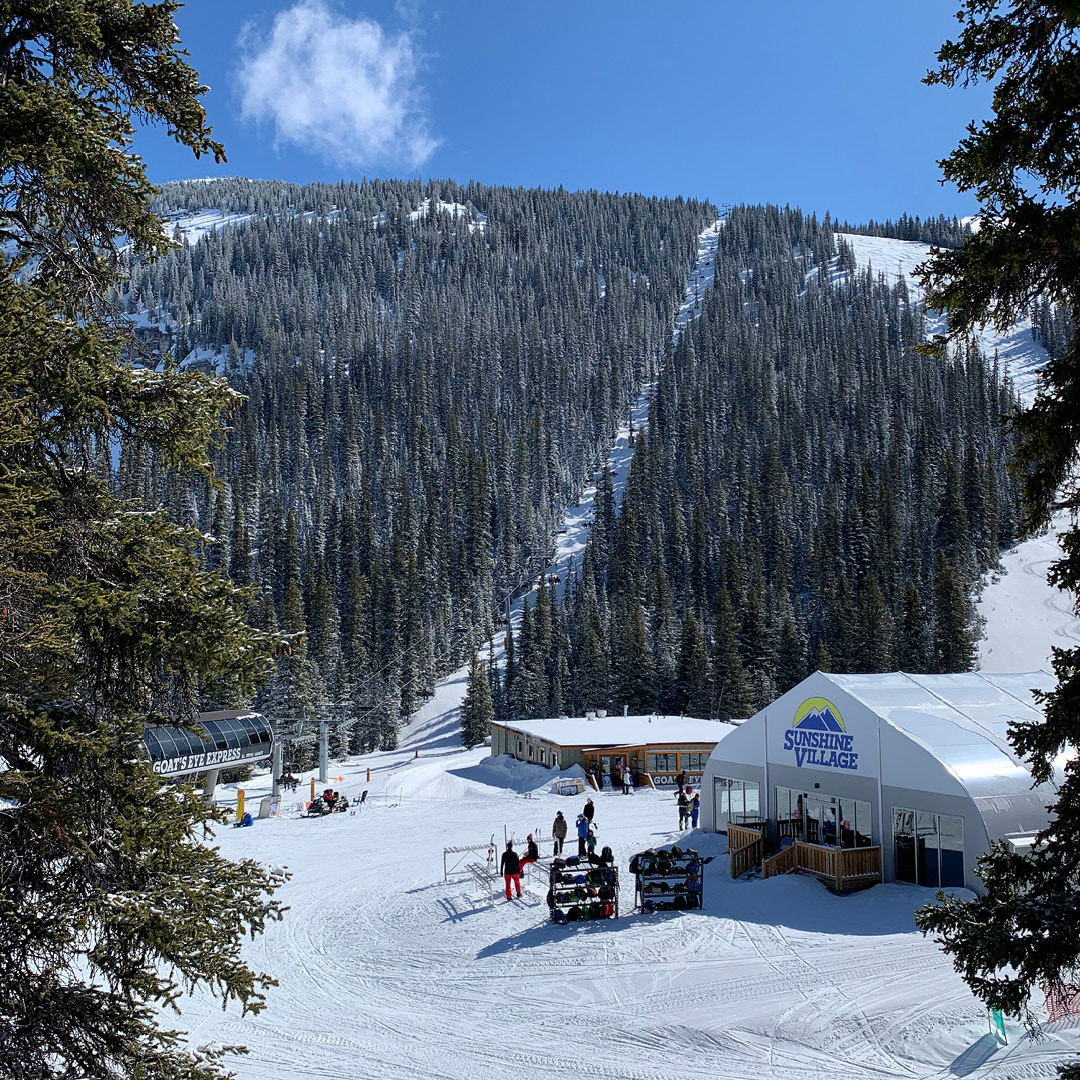 Apr 27, 2021
Resort Update - April 27th, 2021
Dear Sunshiners,
At Banff Sunshine Village, we are committed to the health and safety of our resort so that our guests and team members can safely enjoy the beauty of the Canadian Rockies. Presently we remain open and are operating with strict Covid protocols in place. These protocols include the mandatory use of face masks on our lifts, including the gondola, and in all indoor facilities, active social distancing, and regular sanitization of all high traffic areas. The health and safety of our guests and team members is and remains our top priority.
Throughout our season, which commenced in November, we have worked closely with Alberta Health Services (AHS) to ensure that we are operating at the highest safety standard. By working with AHS, we have offered asymptomatic testing to our team members at multiple points throughout the season.
As a resort, we are surprised by the AHS outbreak designation - as our employee tracking data does not match the outbreak criteria listed on the AHS website. It is possible AHS has public data, that has not been shared with us, that supports their designation. At present, we currently have one team members in isolation due to covid-19, and less than a handful of team members off due to being close contacts. At Sunshine the health and safety of our guests and team members in paramount. Our team members have worked hard to keep covid of the mountain this season, they have taken our measurements seriously and are all subject to regular screening. Those who have tested positive have been forthcoming with information and have stayed away from the resort. Most of our team members live in Banff.
As we are committed to doing our part to bend the transmission curve in our province, our health and safety team has adapted rapid response protocols and has been actively working with close contacts of positive cases to ensure team members are isolating for the mandatory time frame. To date, the vast majority of positive cases reported with our team members can be traced back to the town of Banff.
In an effort to keep our guests safe all season long, we have had a volunteer covid-19 tracking station set up at our base area for guests to self-register; the tracking booth has been well received. As an organization, we believe we all play an essential role in limiting the spread of the virus.
All season long, we, as an organization, have actively promoted to both our guests and team members to stay away if they are under the weather. Culturally we encourage all team members to participate in rapid testing in Banff and to get their vaccine as soon as they become eligible. We continue to work closely with AHS and are committed to the continued health and safety of our mountain resort and community.
The risk of outdoor transmission of the virus remains very low, and we do believe that outdoor recreation such as skiing and snowboarding is essential for mental health and wellbeing.
As Alberta fights the third wave of the pandemic, we at Banff Sunshine Village would like to thank all of you who are actively doing your part to stop the spread. Together we will get through this.
Sincerely,
Banff Sunshine Village