Friday, January 22
Scurfield Award - Sam Bennett.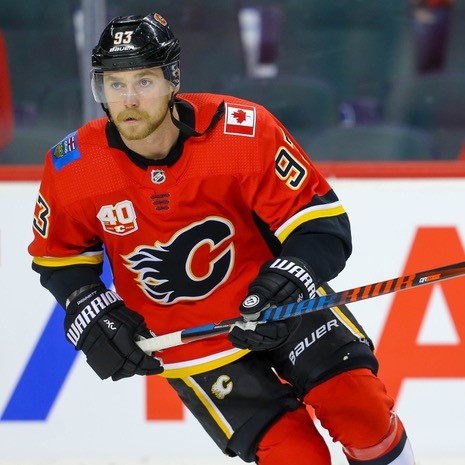 Jan 22, 2021
Scurfield Award - Sam Bennett.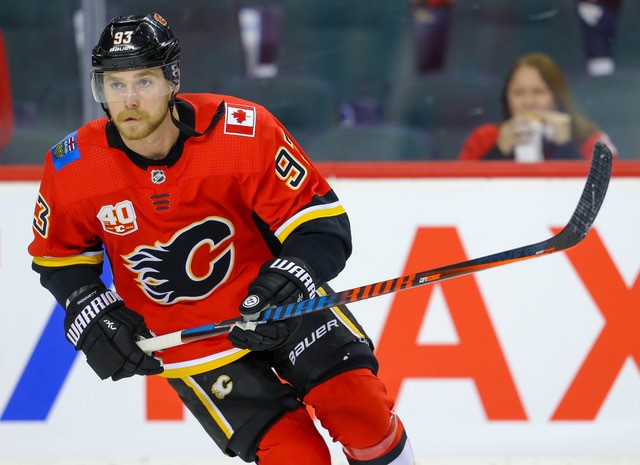 Photo Credits: Al Charest. Post Media
At Banff Sunshine Village, our ownership group has long believed in the importance of giving back to the community. In 1981, Banff Sunshine Village was purchased by the Ralph T. Scurfield Family. Ralph T. Scurfield was a Calgary businessman and philanthropist who believed in building and serving the community.
As a home builder, Ralph T. Scurfield would often say, "I have one purpose, and that is to serve the community. All else will follow through."
Scurfield's belief in the community-led him to donate to the funding of the University of Calgary's business school and to join the group of entrepreneurs who brought the Calgary Flames to Calgary from Atlanta. Ralph T. Scurfield served as an owner of the Calgary Flames until his tragic death in 1985, his wife Sonia Scurfield served as co-owner of the Calgary Flames until 1994. To this day, Sonia Scurfield is the only Canadian woman to have her name on the Stanley Cup.
In honor of the community legacy built by both Scurfield's, the Flames Organization introduced the Ralph T. Scurfield & Sonia Scurfield Humanitarian Award. Each season, the award recognizes the flames player who best exemplifies perseverance, determination, and leadership on the ice combined with a dedication to community service off the ice. The award is the longest-running team award and was initially presented to flames legend Lanny McDonald for the 1986/87 season.
This year, the award was presented to number 93, Sam Bennett, and we at Banff Sunshine are proud to have the 24-year-old forward receive the Scurfield award for his work with Brown Bagging for Calgary Kids.
Since joining the Flames as a first round draft pick (selected 4th overall), Bennett has been a valuable asset to the Flames organization. At the beginning of the 2017/18 season, Bennett presented the Flames to become an ambassador for Brown Bagging for Calgary Kids (an organization that provides over 3,800 lunches to low-income children in Calgary daily). In Bennett's inaugural year as an ambassador for BB4CK, he and the Flames Foundation donated $70,000 to the program. Sam supports BB4CK with an annual donation (which is matched by the Flames Foundation) and school visits.
We caught up with Sam Bennett to chat about his recognition and why he believes it's important to give back to the community..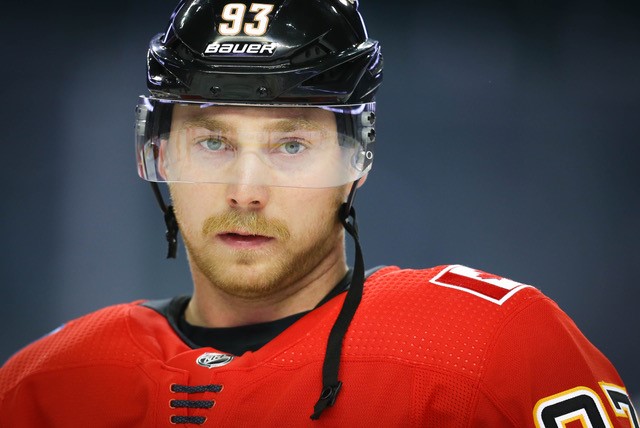 Photo Credits: Al Charest. Post Media
Sunshine Village (SV): Why do you think it's important to give back to the community?
Sam Bennett (SB): Honestly, I am so fortunate to be able to do what I do. I know firsthand, just how meaningful the community support I receive from Calgary Fans is. I wouldn't be where I am without community support and that's why I believe it's my responsibility to give back to the community as much as I can. It's rewarding to see the little I do, go away and in normal years I look forward to visiting the schools. It's cool to see just how excited the kids get, I usually sign a lot of cards and try to let them know that they can reach their dreams with hard work and perseverance.
SV: What is Brown Bagging for Calgary Kids, and what was your inspiration for getting involved?
SB: Brown Bagging for Calgary Kids is a local charity that for the past 30 years has been feeding nutritious lunches to kids in Calgary who would otherwise not receive the proper meals for the day. BB4CK supplies over 3800 lunches annually to kids of low-income households.
SV: How has your involvement with BB4CK made you a stronger leader both on and off the ice?
SB: Seeing the little bit that I can do to brighten a child's day is the best reward I can get. It motivates me to work harder, and to keep giving back.
SV: Do you have a goal number of lunches you hope to provide?
SB: Our goal is to keep growing, and to keep reaching more kids. All kids in our city should have access to a proper lunch.
SV: What advice would you have for young athletes hoping to make a career out of sport?
SB: My main advice would be to make sure you have fun and enjoy the sport. I started playing hockey when I was four years old and was instantly hooked. I believe that if you work hard, and enjoy what you do, you'll have a chance of making it in your sport.
SV: Hailing from Ontario, how do you like playing in Calgary?
SB: Calgary is an amazing city! The support here is incredible our Flames fans are with us through the ups and downs. I love playing for Calgary and I love being a part of the Calgary community.
SV: What's it like playing without fans this season?
SB: It was weird at first – especially when we were playing in the play-off bubble last summer. We're getting more used to it, although we definitely miss the noise and cheers from the fans.
For more information on Brown Bagging for Calgary Kids, check out their website!