Friday, February 26
Meet Our Service Excellence Winners for December 2020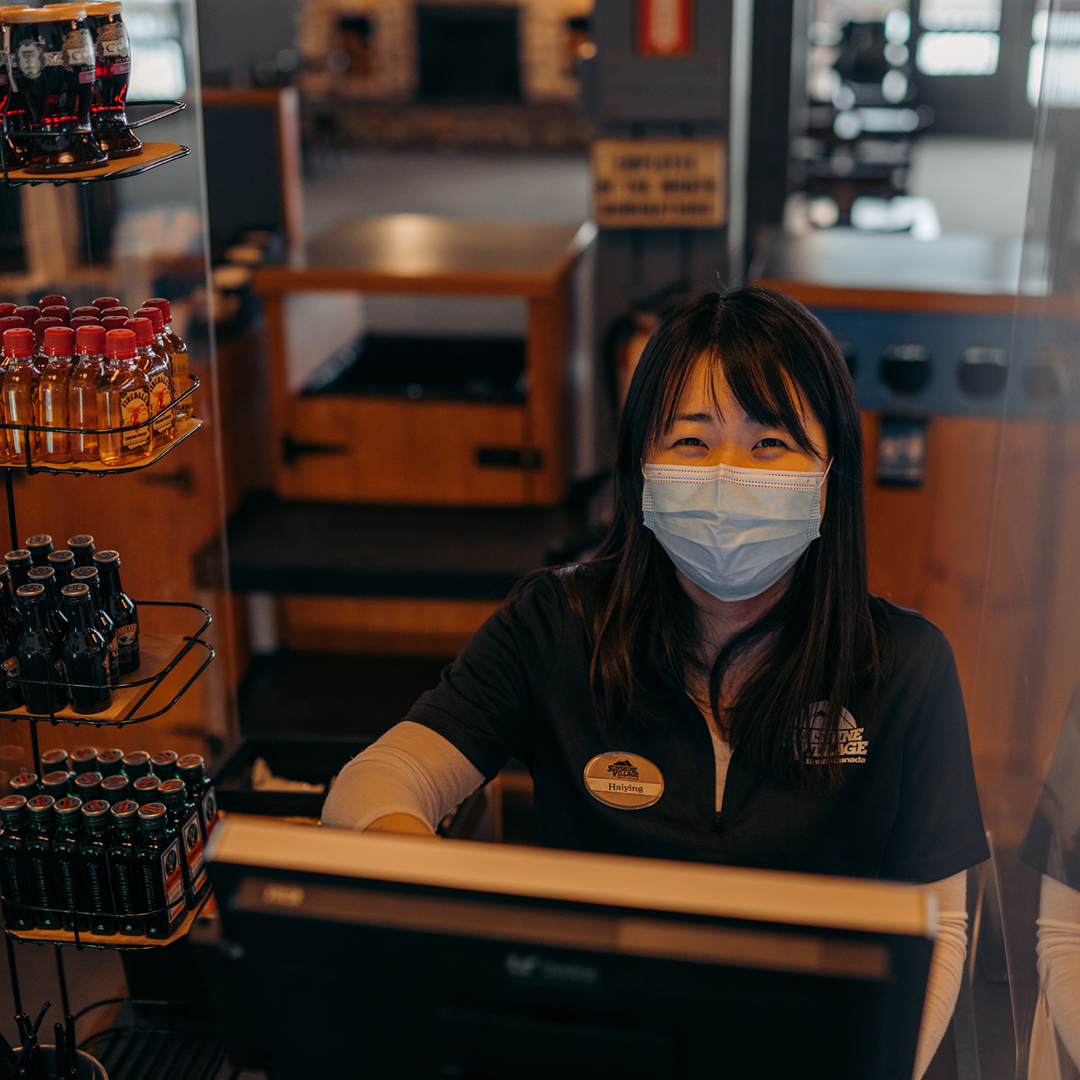 Feb 26, 2021
Meet Our Service Excellence Winners for December 2020
At Banff Sunshine, it's our team members who bring the magic of our resort to life. Each season we employ nearly 800 team members, each of our team members plays an important role in helping us deliver our goal of turning every guest into a raving fan of the Canadian Rockies and Banff Sunshine.
In a typical year, we like to honor our team members who go above and beyond at our monthly Service Excellence Awards Dinner. Like many things, due to Covid, this year we have had to adjust the way we show appreciation for the Sunshine Team Members who regularly go above and beyond to deliver exceptional service.
We might not be able to gather, but we can share our appreciation for are team members who brighten the slopes of Banff Sunshine Village!
Meet Our Front-Line Shining Stars For December 2020:
Shining Star of the Month: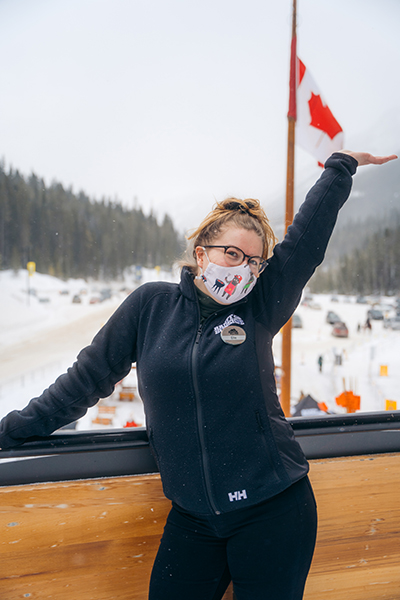 Ellie Wilson, Guest Service Agent
Ellie has been a bright ray of Sunshine on our Guest Service Team this season. Each day, Ellie shows up to work with a big smile and positive attitude. Ellie was nominated for a service excellence award for her dedicated effort in streamlining our lost and found. Each day, a collection on forgotten or misplaced items is checked into our lost and found ranging from items as small as a single mitt to smartphones, cameras, and ski boots. This year, due to covid, we're mailing more lost items to guests than we ever have before. Ellie's prompt replies to guests have allowed for Sunshine to quickly and efficiently reunite our guests with their now found items. Ellies dedication and commitment to improving our lost and found system has been remarked upon by guests who have gone out of their way to thank Ellie for reuniting them with their misplaced skis.
Customer Excellence Team Member of the Month: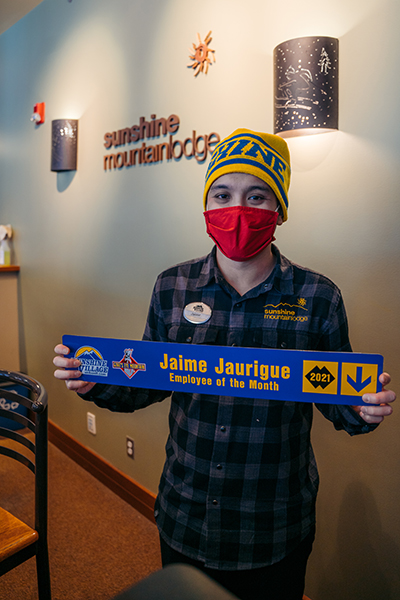 Jaime Jauigue, SML Front Desk Agent
This year due to the ongoing challenges presented by COVID, the Sunshine Mountain Lodge team has assigned a dedicated team to work the base area check in and Jamie has been a strong leader at the hotels first point of interaction for arriving guests. Jamie's nomination for a service excellence award comes from guest feedback and his supervisors. As a hotel agent, Jaime is an exemplary team member! His positive and helpful mannerism are noted by guests, and he is always willing to stay late, start early and assist his bell desk colleagues. A true problem solver, Jaime can be counted on to do what's right for both the guest and the company.
Social Ambassador of the Month: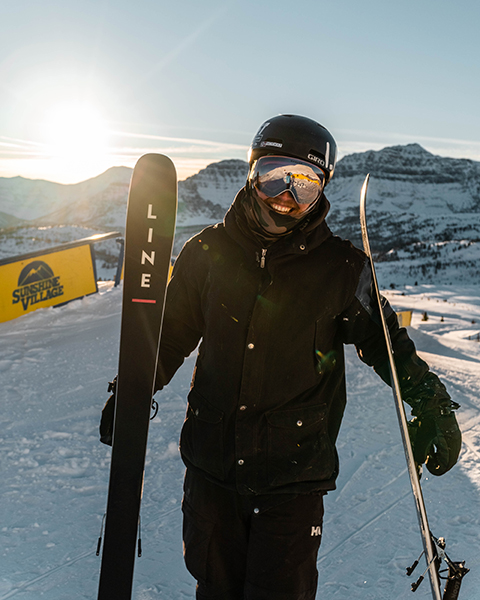 Brock Marzolf, Terrain Park Ranger
Brock has been an engaged and socially active member of the Sunshine Team for over 5 years. As an avid park skier, Brock shares his love of Sunshine, the SSV Terrain Parks, and his job on Social Media with daily Instagram stories and posts. His positive sunshine content has been credited for increasing the awareness and ridership of our SSV Terrain Parks.
Sunshine Safety Hero of the Month: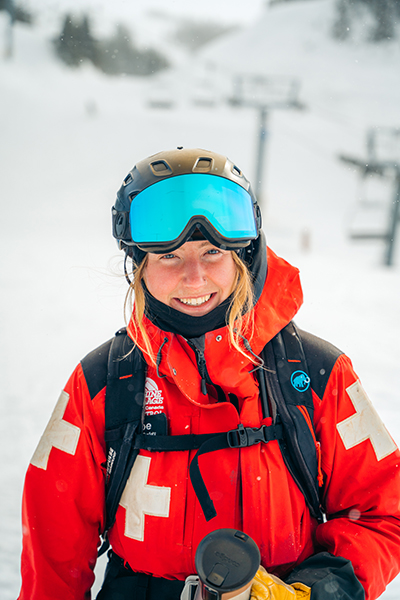 Zoe Ryan, Snow Safety
Zoe has been a reliable member of the Sunshine Mountain Operations team for the past four winters. This season, Zoe has stepped up her snow knowledge and has taken on avalanche forecasting in addition to her other tasks as a senior Sunshine Patroller. As a ski patroller, Zoe's ability to facilitate safe conversations with guests allows her to be a leader in helping treat skiers and snowboarders. Zoe intuition for asking the right question is an extremely valuable trait to our public safety teams. This season, her willingness to lead our Avalanche Safety Training 1 program has been an incredible help to her department. Her leadership and snow knowledge are an asset to Sunshine, one that helps us as a resort to provide the safest and most enjoyable experience to our guests.
Mountain Operations Team Member of the Month: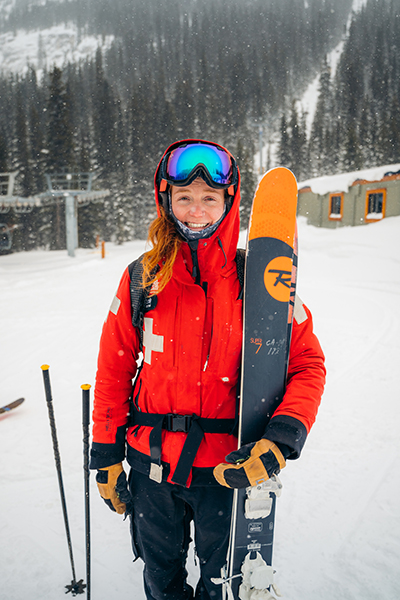 Emily Schutz, Ski Patrol
Emily is a third year Sunshine Ski Patroller, who has worked her way up from rentals to trail crew and now Ski Patrol. Emily is a true Sunshiner who is focused on delivering our brand promise of fun and safety. This season, Emily has impressed her supervisors with the remarkable degree of responsibility she has exuded in position. Emily is relied and counted on for the quality of care she puts forth into her daily tasks. Her colleagues love working with her, as Emily is intent in making sure the mountain looks clean and shiny each morning, and guests of ski patrol appreciate having their needs met in a timely and professional manner. 
Lift & Gondola Operations Team Member of the Month:
Sydney Orr, Gondola Operator
Sydney is a first year Sunshine Team Member who joined our Sunshine Team after completing her undergraduate program in Ontario. Since joining the Sunshine Gondola Team Sydney has been a positive and helpful member of the gondola team, who understands the importance of putting the guest and the team first. To help her team members comply with covid protocols Sydney asked her mom to help make matching mask for everyone on the gondola team in our Sunshine Yellow and Blue. The masks are a friendly and warm welcome to guests and instantly provoke smiles from kids waiting to load the gondola.
Food and Beverage Front of House Team Member of the Month: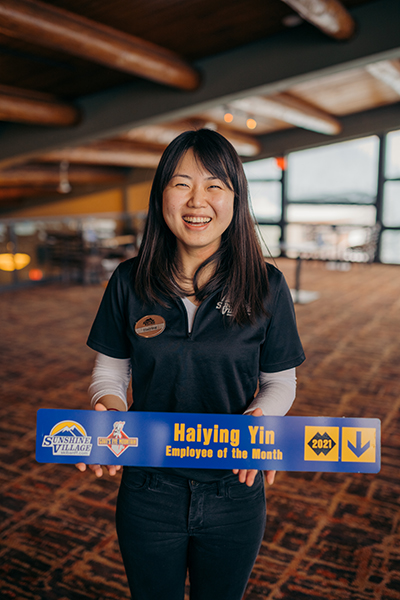 Haiying Yin, Day Lodge Cashier
Yin is a first-year Sunshine team member who is an excellent addition to the Alpine Grill Front of House Team. Guest remark on her positive and professional manner, and her supervisors are impressed with her "can do" attitude. What guests love about Yin's works style is how she takes the time to great each guest. From her performance it's clear that Yin takes a genuine interest in her job. She strives to represent both Sunshine and Marek by delivering the highest standard of customer service.
Food & Beverage Back of House Team Member of the Month: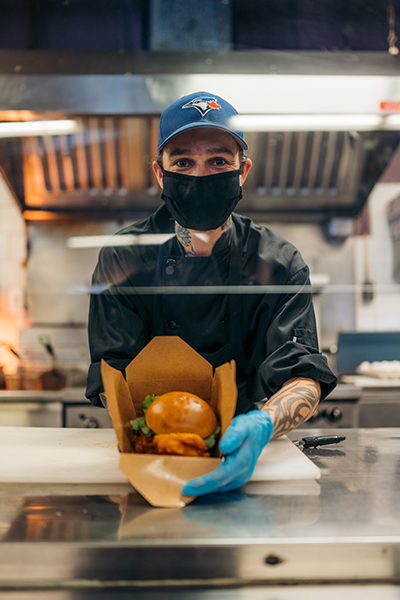 Steven Shoemaker, Staff Café Cook
Staff café, is perhaps the hardest outlet to cook for as the venue prepares meals for our Sunshine team members. Many of our team members eat at Staff Café for multiple meals a day. Steve is a passionate cook, who's love of cooking is evident in the effort he takes in plating staff meals (even when the meal is in a box to-go). Nominated for his social engagement, customer service, and dedication to his craft – Steve treats his fellow Sunshine team members with the same standard we have for our guest service.
Make the Mountain Run Team Member of the Month:
Jack Studley, Staff Lodges Foreman
Jack is a dedicated foreman on our Staff Lodges Department. Staff Lodges, provides accommodation to our team members who live on mountain and in staff accommodations in town. Jack was nominated for his willingness to always go the extra mile. As an on-mountain volunteer RA, Jack's dedication to his volunteer duties has been noted on by our on-mountain residents. Jack regularly hosts virtual and socially distanced events to help entertain our team members and is "always on" when it comes to being a friendly coworker, a COVID rule enforced or a cleaning machine.