Wednesday, April 28
Spring Shred Tips
Apr 28, 2021
Spring Shred Tips
Skiing and riding in spring can have some of the best conditions, warmer weather, and fluffy light powder. Here are a few tips to remember for spring skiing, if you are already an avid Sunshiner or if you are just starting out with Canada's Best Spring Skiing.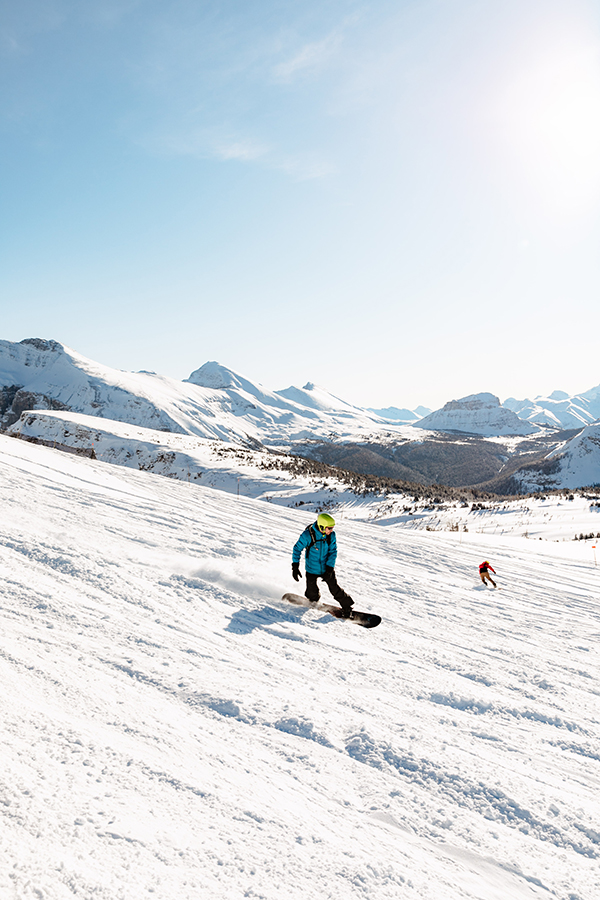 1. Remember to watch where you are going – This is one of the most important things to remember when out enjoying Canada's Best Spring Skiing. Other Sunshiner's around you may be trying to get by you or may be merging from a different run. Skiing safely is always a priority, even when you have been spring skiing in past years.
2. Keep your hands in front of you - Your hands are very important when maintaining balance. Ensuring to keep your poles up reminds you to use them to engage your body to improve your balance. This is an essential skill to help get your shred skills where you want them to be.
3. Look at least one turn ahead – Make sure to look at least one turn ahead when making your way down the mountain. This helps you to anticipate if you need to make any adjustments to your riding, such as speed or direction. Always make sure to look where you want to go, as your body usually follows your eyes.
Looking to fine-tune your skills! We are currently offering bubble lessons. What makes it so easy to learn how to ski and snowboard at Banff Sunshine? Our team of pros! Their enthusiasm for the sport is contagious. With a lesson, you will be able to improve your skills which will help push you towards new terrain and all that Sunshine Village has to offer.
If you have any questions visit our Snow School online or next time you are at the mountain pop into our Ski School service desk.