Wednesday, March 17
St Patrick's Day Scavenger Hunt!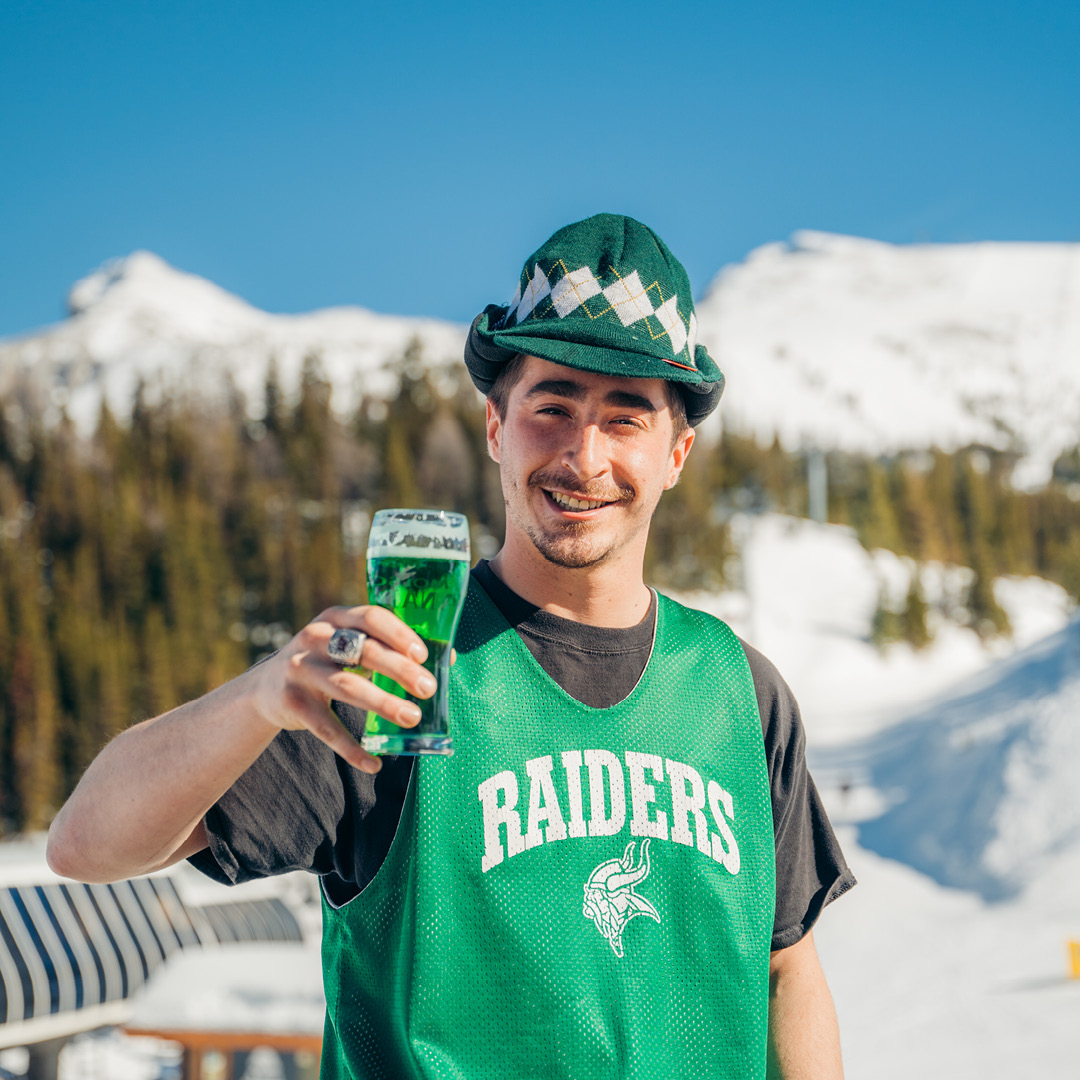 Mar 17, 2021
St Patrick's Day Scavenger Hunt!
This year we have decided to celebrate St Patrick's Day with a Scavenger hunt!
SCAVENGER HUNT DIRECTIONS
We have hidden 8 Shamrocks and 1 pot of gold all over the mountain. Each Shamrock has a letter on it, the 8 letters spell out a St Patrick's Day-themed word.
Once you find all 8 letters you can unscramble them and send us the pictures you have taken along with the secret word. You also need to post a picture of the Pot of Gold to your Instagram story and tag us @Sunshinevillage.
The first person to take all 9 pictures and send them to us on Instagram @Sunshinevillage will be our prize winner!
REMEMBER, Only send your pictures to us once you have taken all 9 photos. Then post a picture of the pot of gold to your story tagging @sunshinevillage!
The grand prize is a 2-night stay at The Sunshine Mountain Lodge plus tickets and rentals!
*Subject to availability, Blackout dates apply March 19 to 21, March 26 to April 5, May 21 to 24
FOOD SPECIALS, AVAILABLE MARCH 17,2021
Trappers:
Pork & Leek Bangers served with Mashed Potato and topped with Guinness Gravy
Sunshine Mountain Lodge:
Braised Beef Brisket & Guinness Gravy served with Mashed Potato, Baby Carrots and Peas.
Green Beer will be on the menu as well!