Wednesday, February 3
Packing for your Sunny Sunshine Get Away!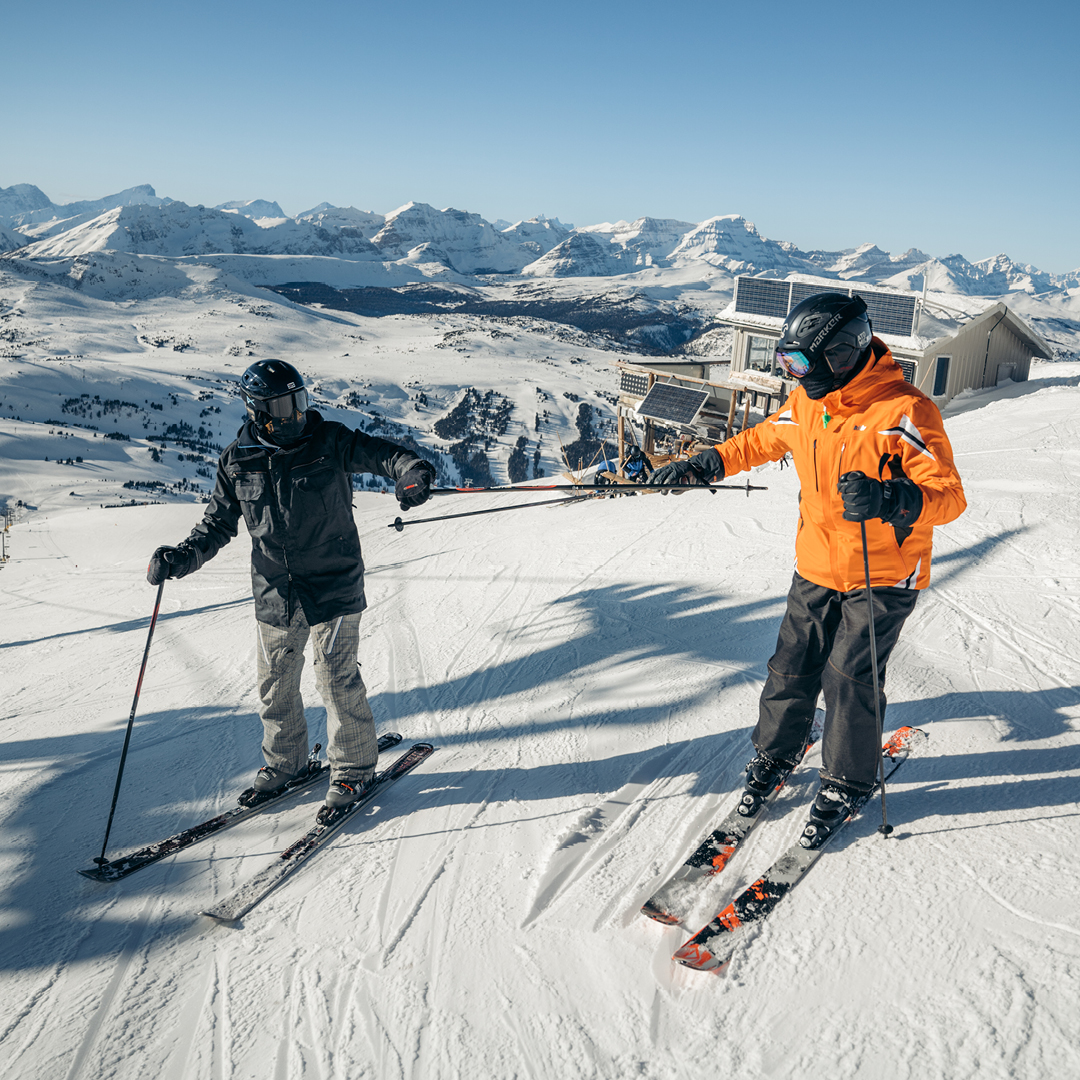 Feb 3, 2021
Packing for your Sunny Sunshine Get Away!
Just because you're staying closer to home this year doesn't mean you have to forgo the sunny destination. Banff Sunshine Village is one of the sunniest ski and snowboard resorts in the world. We like to thank our sunny slopes to our close proximity to Calgary, which is famous for being Canada's Sunniest City (with 333 days of sunshine).
For those unfamiliar with Sunshine Mountain Lodge, our 84-room boutique on-mountain hotel is located just 90 minutes west of Calgary, in our village area. At Banff Sunshine, we like to compare ourselves to a sunny (snow covered) paradise island located in the sky. Instead of palm trees and sandy beaches, we've got mountains covered in an ocean of snow.
While we are a sunny getaway, when packing to stay at Sunshine Mountain Lodge, you'll want to trade the swimmers for snow pants, the flippers for ski boots, and the snorkel – well, you might want to keep that in your bag, just in case there's a massive powder day.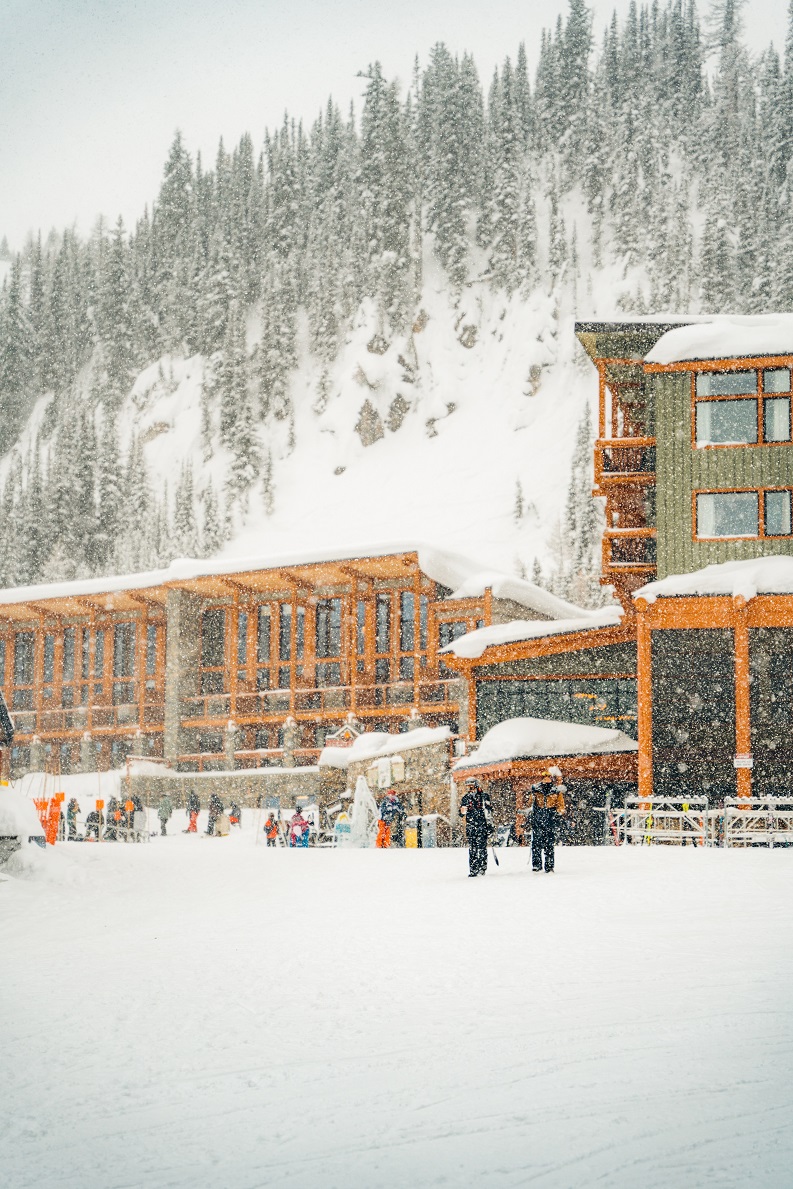 What to pack for your Sunshine Mountain Lodge Stay:
Computer, Phone, Charger: Now that we have fiber at Sunshine Village, and Rogers communications have upgraded our mountain resort to a 5G hotspot, you'll be able to live-stream your sunny ski-cation from the slopes without missing any pressing zoom meetings.
Base Layers: you'll want to pack extra base layers. We recommend packing a pair of base layers for each day you'll ski or ride. As base layers can get wet, and sweaty.
Mid Layers (fleeces): Out on the slopes, the weather can change in seconds, especially in the high alpine. Be ready for any weather, and make sure you pack a mid-layer (fleece pants, a fleece jacket, a warm sweater, or an inner-puffy coat. Unlike your base layers, you'll only need to pack one set of mid-layers.
Ski Socks: Like your base layer, you'll want to treat your feet to a clean and dry pair of ski socks each day you'll ski. (Trust us, it's never fun pulling on a pair of socks that are still damp from the day before.
Ski Jacket & Snow Pants: A pair of waterproof, windproof, and insulated ski pants are essential for enjoying the slopes, as is a proper ski jacket. If you don't have adequate ski wear, our team at Sunshine Sports can help you find outerwear that's right for you.
Mittens/Gloves: Like socks, you'll want to pack more than one pair of mitts or gloves, especially if you plan on skiing more than two days in a row. We recommend packing two sets of mitts or gloves—ideally, one set of warm ski mitts and a second pair that's a little lighter.
Ski/Snowboard Gear: If you plan on hitting the slopes, you'll need ski/snowboard boots, skis/snowboard, poles, goggles, and a helmet. If you're new to skiing or snowboarding ( or you want to try the latest technology from Salomon), our rental shop can help outfit you with the gear you'll need to carve up Canada's Best Snow.
Winter Boots: If you've spent much time in ski boots, you already know that ski boots are not that much fun to walk around in. Especially after a thrilling day on the slopes. Banff Sunshine is a winter wonderland, and you'll want to make sure you have a pair of comfortable snow boots to walk around the resort in après ski.
Sunscreen: Trading the beach for the mountain is no excuse to "forget" the sunscreen. Out on the slopes, you'll want to layer on the sunscreen – even when buddled up. Our high elevation, combined with snow's reflective nature, makes the UV rays at Sunshine stronger than most.
Lounge Wear (for après ski): Après ski, it always feels great to change into dry clothes. When staying at Sunshine mountain lodge, we recommend packing some comfortable loungewear that you can wear to dinner.
Your Family: Elevate your day on the slopes carving up Canada's Best Snow, and share it with your family. Banff Sunshine Village, and Sunshine Mountain Lodge, is proud to be a family-friendly resort.