Wednesday, February 24
What You Need To Know Before Riding Our Free Ride Zones
Feb 24, 2021
What You Need To Know Before Riding Our Free Ride Zones
Before you head into Delirium Dive or the Wild West, we recommend you are comfortable skiing the steep terrain off of Standish (like the Virgin Chutes). The Wild West and Delirium Dive is extreme terrain. They are expert-only free ride zones. Skiers and snowboarders must be comfortable on double blacks before entering.
Skiing and snowboarding are inherently dangerous sports, and part of that danger includes avalanches. While the Snow Safety team works hard to mitigate and reduce avalanche risk, they may still occur. It is mandatory for anyone wishing to ride our free ride zones to be equipped with avalanche gear and ride with a buddy. Strongly recommended is the wearing of helmets. Avalanche Canada recommends modern, three-antenna digital transceivers. It is important that these items are well maintained, have at least 40% battery life left, and that you know how to use them.
Required Avalanche Gear:

Beacon
Shovel
Probe
Avalanche Rescue Is Urgent:

Buried avalanche victims have about an 80% chance of survival if uncovered within 10 minutes. (According to Canadian avalanche statistics). Between 10 minutes and 35 minutes, the chance of survival decreases rapidly. Since the first 10 minutes is critical, the best chance of survival comes from being rescued by those in your group. To learn more, we recommend signing up for an Avalanche Safety Training Course. Information on AST courses can be found here.

https://www.avalanche.ca/training/courses

Zoe from Snow Safety gives some tips on properly using avalanche gear.

Your browser does not support the video tag.
Our Mountain Operations, Snow Safety and Ski Patrol teams work hard to keep you safe while skiing and snowboarding our free ride terrain. We have a shared user responsibility for our freeride zones of Delirium Dive and The Wild West for your safety. Both of our freeride zones are extreme ski zones with both terrain and snow risks. Due to the extreme terrain, natural hazards will not be marked. At Banff Sunshine Village, we encourage all guests and team members to educate themselves on reducing the risk of snow-related injury or death from avalanches through actions and knowledge. We highly recommend taking AST courses to enhance your backcountry skills and education. To learn more about avalanche safety, visit the Canadian Avalanche Association.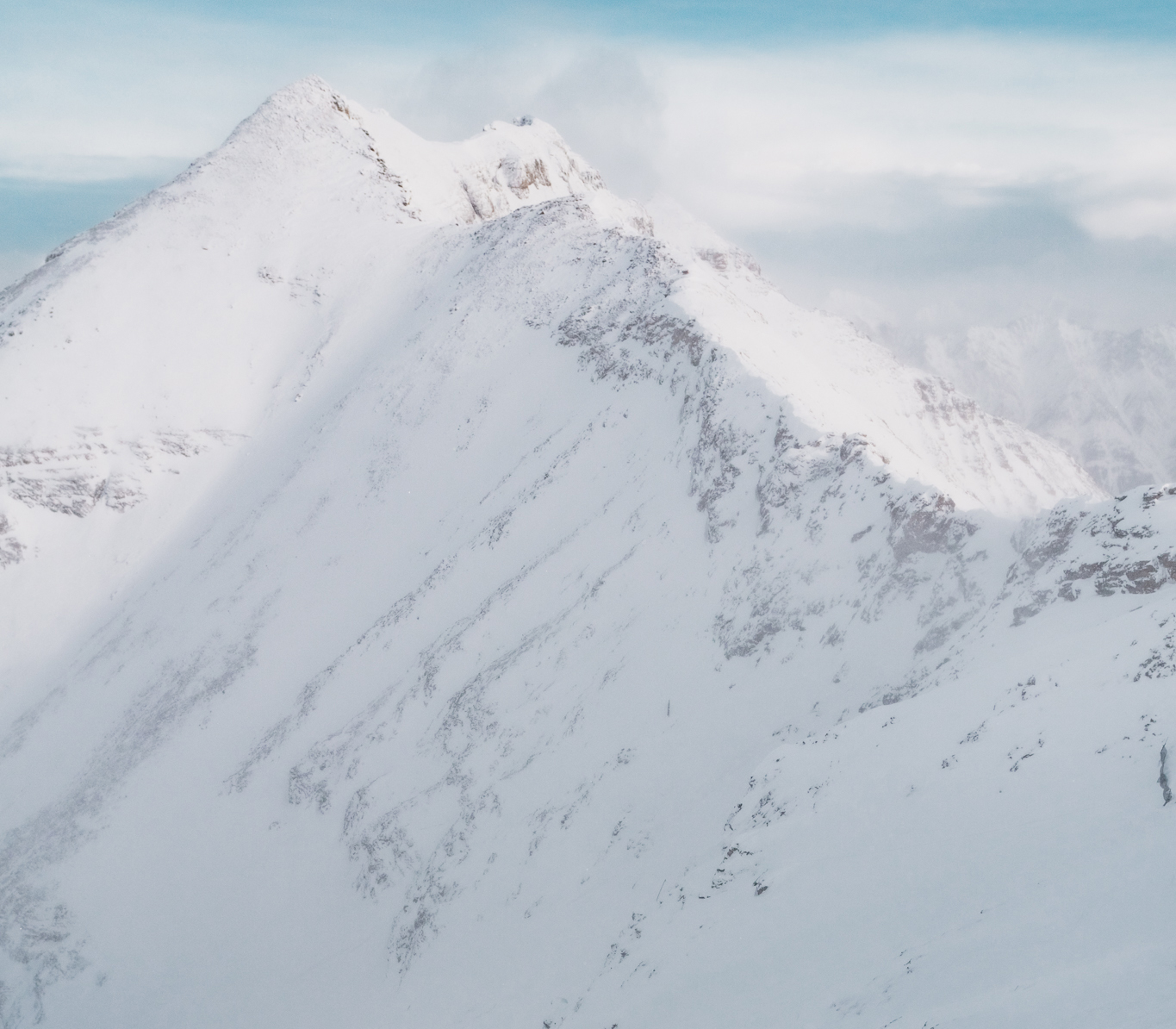 Start Going Into Our Freeride Zones With One of Our Snow School Professionals:

Let our snow school pros show you the ropes with a Day in the Dive lesson. Our instructors will start the day by taking you to the Virgin Chutes (found on Standish Express) and then make your way to Delirium Dive. If you're interested in signing up for a Day in the Dive lesson, you can reach out to our Sunshine Ski and Snowboard School at 403-762-6560.
Freeride Zones Operate at Different Hours:

Due to snow safety restrictions, please note that freeride zones will operate at different hours than the rest of the mountain. They may be closed at any time due to avalanche hazards, weather, or slope conditions. Please respect all closures and others in these areas.

Stay updated on our free ride terrain openings and conditions by following Banff Sunshine Village Snow Safety at https://twitter.com/SSVsnowsafety
Remember the Alpine Responsibility Code:

When Enjoying the Mountains, Know the Code! Regardless of how you decide to enjoy the slopes, always show courtesy to others.

Follow the Responsibility Code:

Always stay in control and be able to stop or avoid other people or objects.
People ahead of you have the right of way; it is your responsibility to avoid them.
You must not stop where you obstruct a trail or are not visible from above.
Whenever starting downhill or merging into a trail, look uphill and yield to others.
Always use devices to help prevent runaway equipment. Observe all posted signs and warnings.
Keep off closed trails and out of closed areas.
Prior to using any lift, you must have the knowledge and ability to load, ride and unload safely.
In slow zones, adjust your space and speed to keep everyone safe.
Use common sense and never ski or ride while under the influence of drugs or alcohol.
You must have sufficient physical dexterity, ability, and knowledge to safely load, ride, and unload lifts. If in doubt, ask the lift attendant.