Thursday, February 18
Where to Dine at Banff Sunshine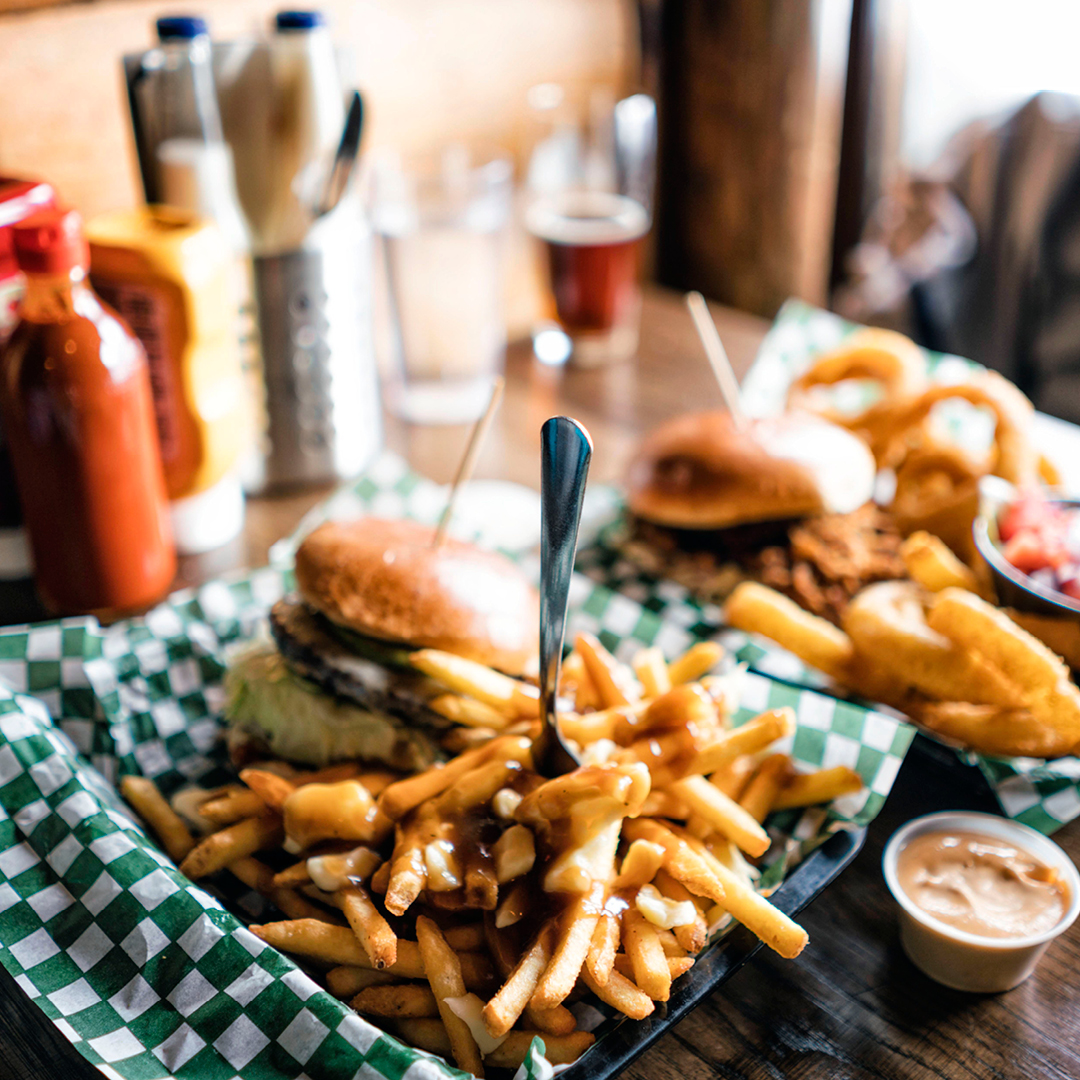 Feb 18, 2021
Where to Dine at Banff Sunshine
Thank you, Albertans, for your dedicated effort in helping our province bend the curve of covid-19. As a result of our collective and valiant efforts, our provincial government has relaxed indoor dining and restaurant restrictions.
For us at Banff Sunshine Village, the relaxation in indoor dining restrictions means we can now welcome you (and your household) back for a sit-down meal with table service at Chimney Corner Lounge and Trapper's. (If you plan on snacking at Trapper's, we recommend trying the deep-fried pickles.)
For Table Service:
In the mood for a sit-down meal with your household?
The Chimney Corner Lounge at Sunshine Mountain Lodge
The Chimney Corner features an all-day lounge menu and is a relaxing place to enjoy lunch. When dining at the Chimney Corner, we recommend trying the Falafel Pita or the Ultimate Cuban Sandwich.
Mad Trapper's, in the Old Sunshine Lodge
Mad Trapper's is located in our original Sunshine Lodge, which housed skiers in our early days. The Saloon is an authentic ski pub with some tasty food options. Dining at Trappers? We recommend trying the Mad Trapper Burger.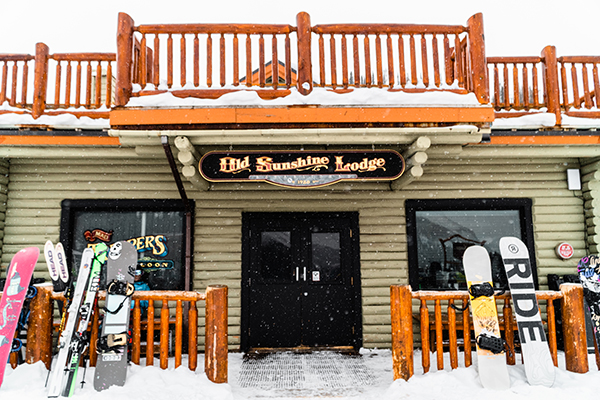 For Grab & Go Options:
Looking for a quick bite and a place to eat indoors?
Creekside Bar and Grill: Located in our Creekside Lodge at our gondola base, Creekside Bar and Grill is now open 11 am to 4 pm for grab-and-go service. Indoor seating is available.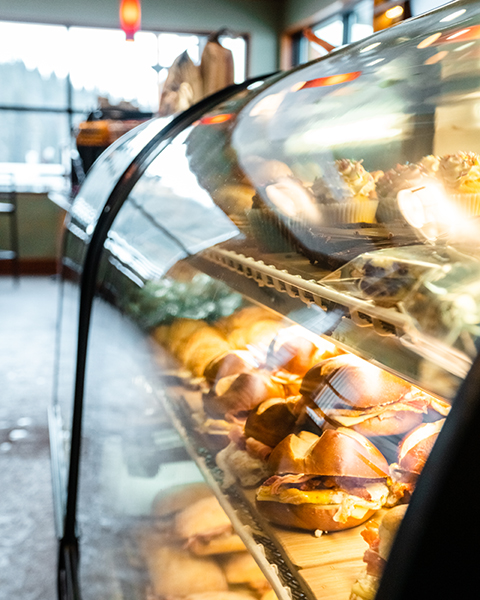 The Alpine Grill: Located on our Centennial Day Lodge's second floor, the Alpine Grill feature different stations – from fresh bowls to burgers. The Alpine Grill is the perfect option for a quick lunch. Seating is available.
Goat's Eye Lodge: Locate just beside Goat's Eye Express; the Grill at Goat's Eye Lodge serves up warm and tasty food in a jiff.
For Picnic Lunches:
Brought your lunch? Enjoy it at either our Goat's Eye Sprung Structure or our Village Sprung Structure. Both locations feature 4,500 square feet of heated indoor space.
Goat's Eye Sprung Structure: Located across from our Goat's Eye Lodge, our Goat's Eye Sprung Structure is the perfect place to enjoy a quick snack and warm up in between runs.
Village Sprung Structure: Locate in our Village, between Wawa and the Centennial Lodge, our Village Sprung Structure is an ideal place for families to enjoy their lunch while planning where to ski next.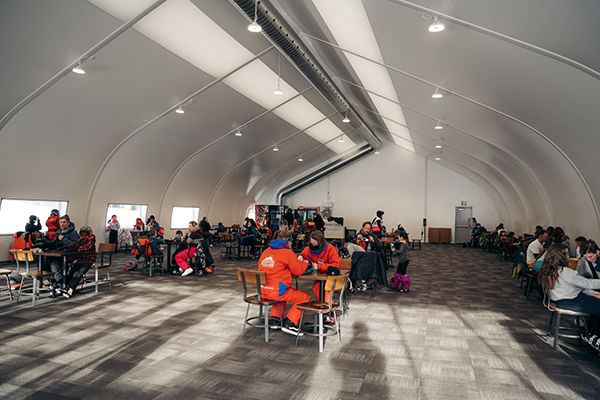 If you prefer to eat your lunch outside? Join us at our Centennial Snow Garden outside of our centennial day lodge. Each day we set out sanitized Muskoka chairs outside our Centennial Lodge for you to enjoy pause in the shred action.