Tuesday, February 23
Ski How The West Is Rode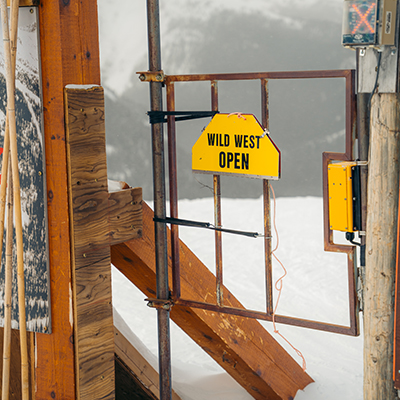 Feb 23, 2021
Ski How The West Is Rode
Grab your avalanche gear and a ski buddy and explore Banff Sunshine's Wild West.
The Wild West is now open for the ski and snowboard season!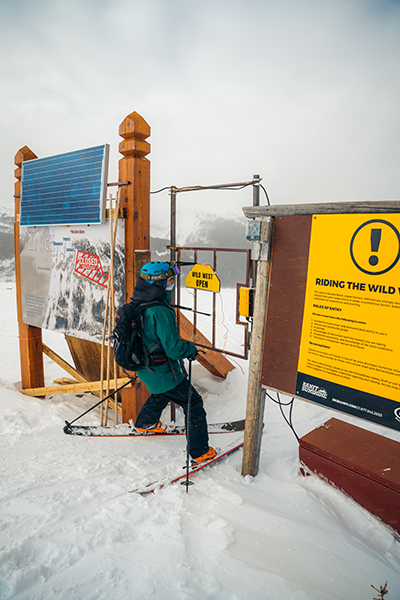 No matter where we're from in the world, we've all grown up learning and hearing the stories of the Wild West. You know the stories, the ones of wild cowboys and mountain men challenging mother nature (and the elements) to a draw.
As wild as the west was, there is no resort accessed ski and snowboard terrain in the Canadian Rockies wilder than our "Wild West Free Ride Zone." Around our parts, the "Wild West," is known for its hell fired spirit, and incredible powder pockets.
The Wild West is Steep, Deep, and full of surprises. So much so, you'll be forced to stay light on your toes.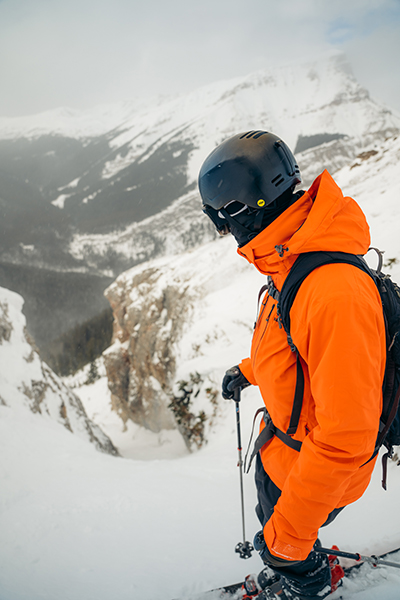 Located off Sunshine Coast on Goat's Eye Express; The Wild West, like Delirium Dive, is an extreme freeride ski and snowboard zone. Just like an old western, you'll need to gain entry to the area through a centennial guarded gate. To ride the coveted steeps, skiers and snowboarders are required to ride with a buddy, to have avalanche gear (beacon, probe, shovel, pack), and know how to use the equipment.
Ready to explore the Wild West? You're in luck! Thanks to a deep snow base, our snow safety team has given the extreme free ride zone the thumbs up to open for the 2020/21 ski and snowboard season. It's important to note that due to the level of snow safety that must be applied to The Wild West will have different operational hours than the rest of the resort, and its ability to open is condition dependant.
Now before you "ski how the west is rode" here are a few things you'll need to know. Different from the Dive, The Wild West is something of a slow burn. At first, you're ushered into a powder utopia. The perfect pitch and deep snow temps and teases you as you're led to the chutes.
Brace yourself. The Wild West is our most technical ski terrain, and we recommend comfort in Delirium Dive before upping the ante to ride The West.
In an ode to Banff's "wild west" early days, each of the runs within The Wild West have been named after mavericks of Banff's early. Wheeler's, Peyto's, Luxton's, and Engler's.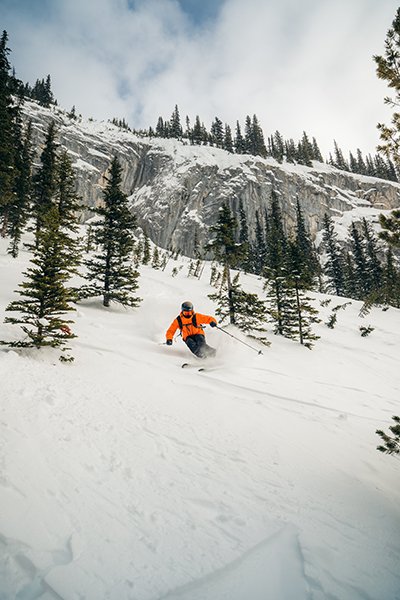 For first timers, we recommend "testing the waters" with Wheeler's or Peyto's.
Arthur Wheeler was an Irish immigrant, whose life work was to survey the Canadian Rockies including the Sunshine mountains.
Bill Peyto was the original mountain man and Banff's first Park warden. You could say, he's a "big deal" as his image to this day still greets you as you enter the town of Banff.
Norman Luxton, known by moniker "Mr. Banff," was an adventure seeker who sought to better the community he called home. He's best known for sailing around the world in an old cedar dugout canoe, and for establishing Banff's newspaper the Crag & Canyon.
Bruno Engler was Banff's first mountain guide. Born in Switzerland, Engler immigrated to Canada to pioneer alpine skiing in the Canadian Rockies. He's credited for popularizing downhill skiing in Banff National Park.
Now don't kid yourself, there is nothing facile about Wheeler's or Peyto's. The bridge is narrow and rocky, the chute is tight, and you will be faced with mandatory air. Both Wheeler's and Peyto's will push you out of your comfort zone.
Ready for the challenge? Saddle up partner!
For Freeride Zone updates, follow @SSVsnowsafety on twitter or call (403) 762.6511.