Friday, April 1
Sunshine: The Musical!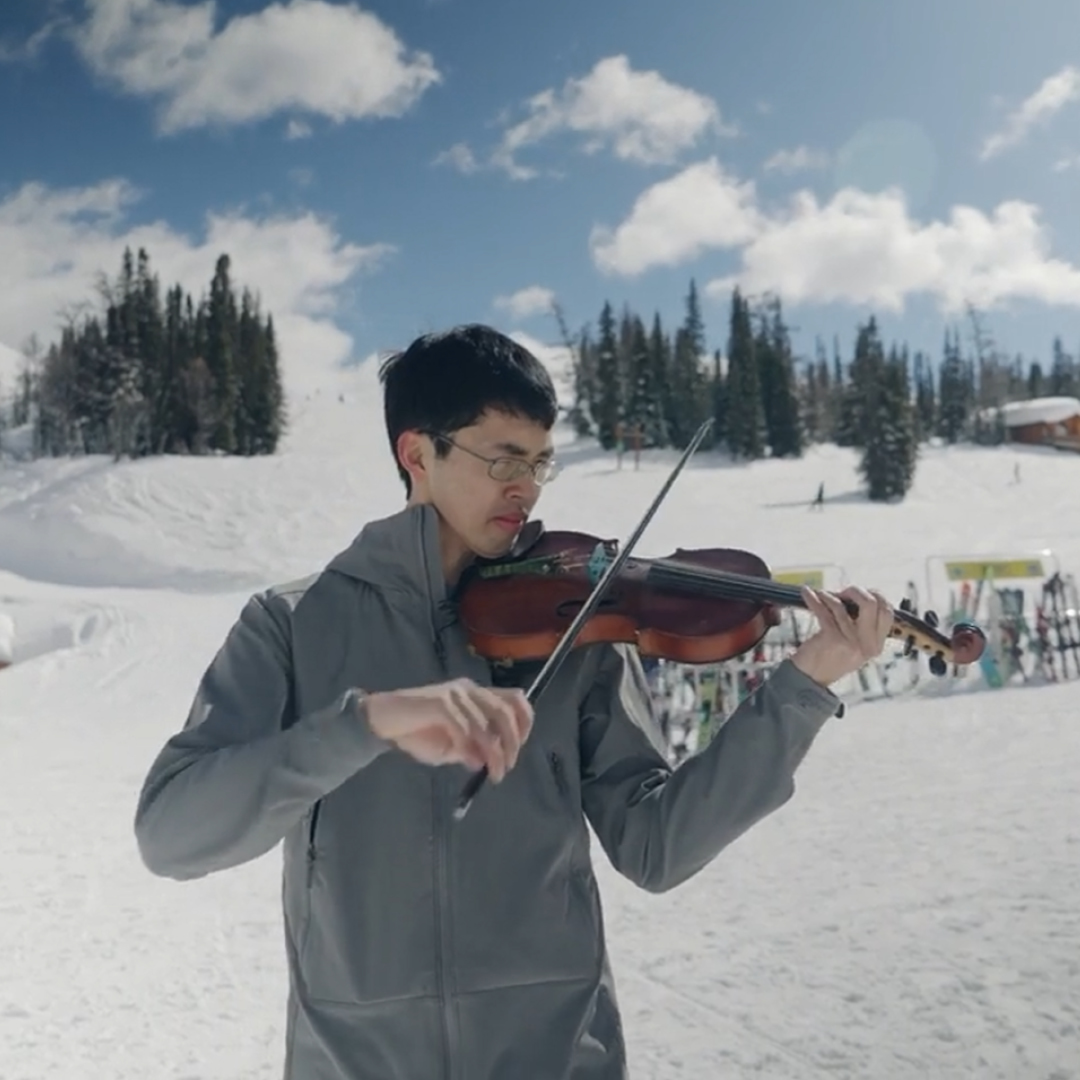 Apr 1, 2022
Sunshine: The Musical!
Trees in white dresses, with deep powder stashes,
Snowflakes that land on the slopes that beg for slashes.
Silver white winters, that bloom into spring,
These are a few of our favourite things!
April 1st, 2022 – At Banff Sunshine Village, we were forced to scale back our guest experience over the course of the pandemic. At the height of the pandemic, our singular goal was to open and stay open. This meant a lot of the extras (like guided snowhost tours and events) were paused.
With pandemic restrictions lifting across Canada, we at Banff Sunshine are once again able to focus our attention on delivering an unparallel guest experience! As a team, we put our heads together and brainstormed creative ways in which we could lead the visitor experience in our industry. While on short recess watching an off-Broadway recording of Beetlejuice – it hit us!
Day-O! Daylight come and me want to snowboard!
In that moment, it became clear! We at Banff Sunshine would be a musical destination. We'd be Banff Sunshine the Musical Ski and Snowboard Resort. Moving forward our two hundred, eighty-eight thousand, six-hundred-minute ski and snowboard season will be accompanied by the musical talents of our team members.
As of today, April 1st, 2022, all new Sunshine hires will be required to have musical talent. Moving forward, all Sunshine team members will have to prepare and perform a vocal or instrumental audition to our executive team before onboarding. Candidates who can sing, play an instrument, and dance will be favoured. We believe that by requiring all new hires to be musically inclined we will be able to enhance our guest experience and better be positioned to turn all our guests into raving fans of Banff Sunshine and the Canadian Rockies.
Now don't worry; current team members who are musically inept, tone-deaf, or without any sort of rhythm will be found modified duties….
Gotcha! Happy April Fool's! While at Banff Sunshine will not require our team members to sing on the job, we will once again invite musicians from across Canada to perform at our Untracked Spring Concert Series. Our concert series kicks off on April 16th, 2022 with DJ Chris Brennan.
Access to all our spring events, including our Untracked Concert Series and Slush Cup long weekend, is included with a Sunshine Spring Pass! This spring, hit the slopes and soak up the good vibes. Order your Sunshine Spring Pass today. At just $499, Adult Spring Passes ski off in less than 4 visits.