Wednesday, November 1
Getting ready for 7 months of skiing and riding!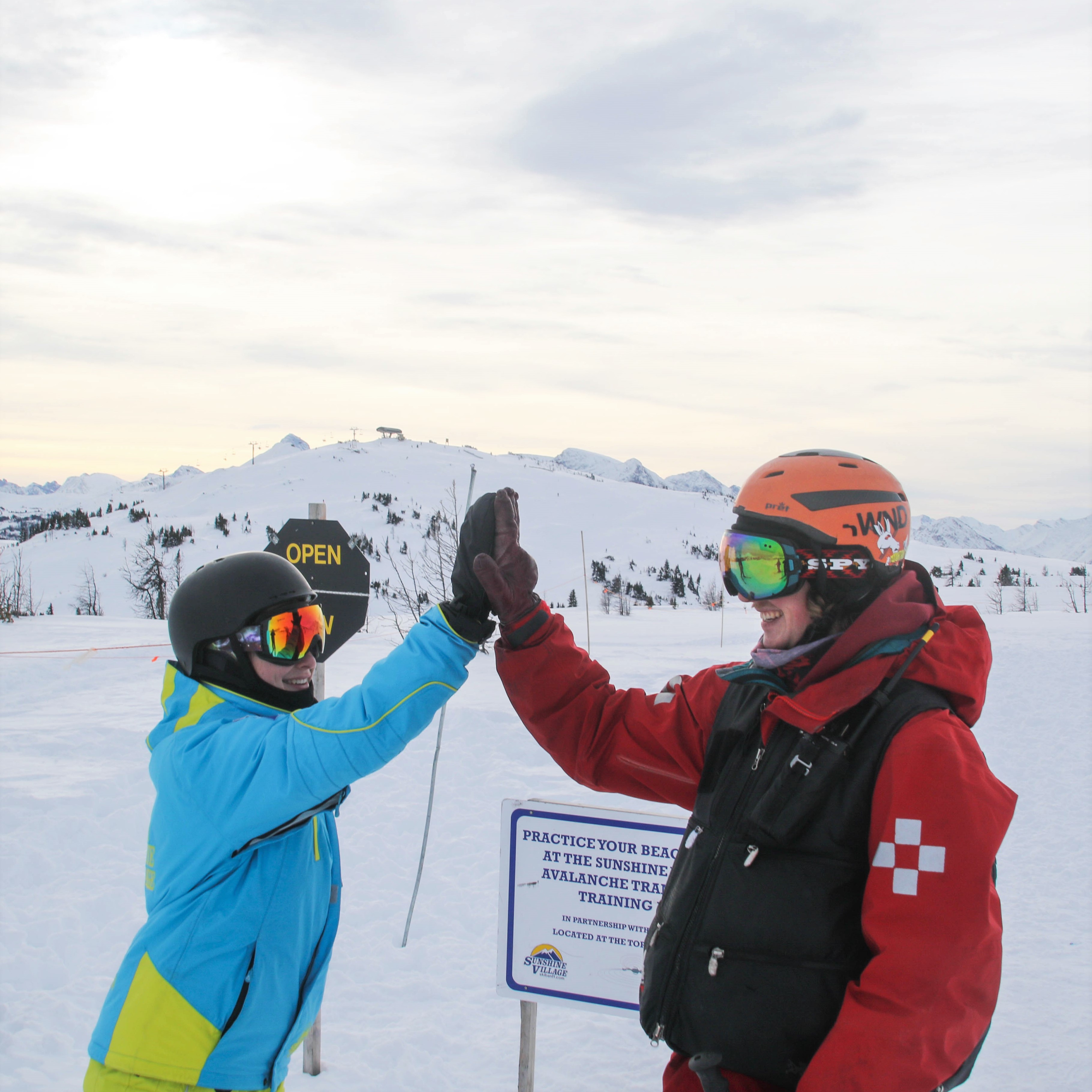 Nov 1, 2023
Getting ready for 7 months of skiing and riding!
We're itching to get back on the snow for the 2023/24 ski and snowboard season at Banff Sunshine Village!
Before we get into the thick of it, there's a lot that Banff Sunshine gets up to in preparation for the ski and snowboard season!
Sunshine Village is a place where memories are created, and the magic of the Canadian Rockies comes alive.
While we patiently wait, (wearing our ski gear,) for the season to start, our team is putting in some behind-the-scenes magic as you read this!
Between the end of our summer season to the first flakes to touchdown on our slopes (this year, it was September 19th,) there's a lot that happens before our resort opens for 7 months of skiing and riding on Canada's Best Snow.
Banff Sunshine Village doesn't make snow on our runs, we farm it!
Due to our location high on the continental divide, Banff Sunshine gets so much snow, we're like a magnet for the all-natural white stuff! With snow fences up, we're catching almost every flake that lands on our slopes. Trail crew fences some of the highest locations to catch windswept snow that is later used throughout the season.
Just last week, our Ski Patrol and Public Safety teams concluded their gondola evacuation training. Gondola evacuation is regularly practiced by our Mountain Operations team before our season opener in order to ensure everyone's safety!
New to the team this year, we have a new cat that purrs quieter than the rest of the kitties! Besides the usual grooming, these heavy pieces of machinery do a lot more, like moving snow to where it's needed around the mountain, track packing to build up the base and building much needed traverses.
At present, our snowcats are packing down the snow for those soft landing and sharp corduroy runs we're about to be skiing and riding on. Check out our growing snow base, on our webcams.
As the upcoming season approaches, our team is working tirelessly to ensure every Sunshiner has an unforgettable season carving up Sunshine Village.
Can we get a round of applause for our behind-the-scenes team? (Thank you, Mountain Operations!)
Follow us on Instagram and stay in the know about the snow with live updates about our 2023/24 winter opening day!
Still need your seasons pass? Click here to buy yours today!