Tuesday, September 22
5 Fall Larch Trees Hikes Near Calgary.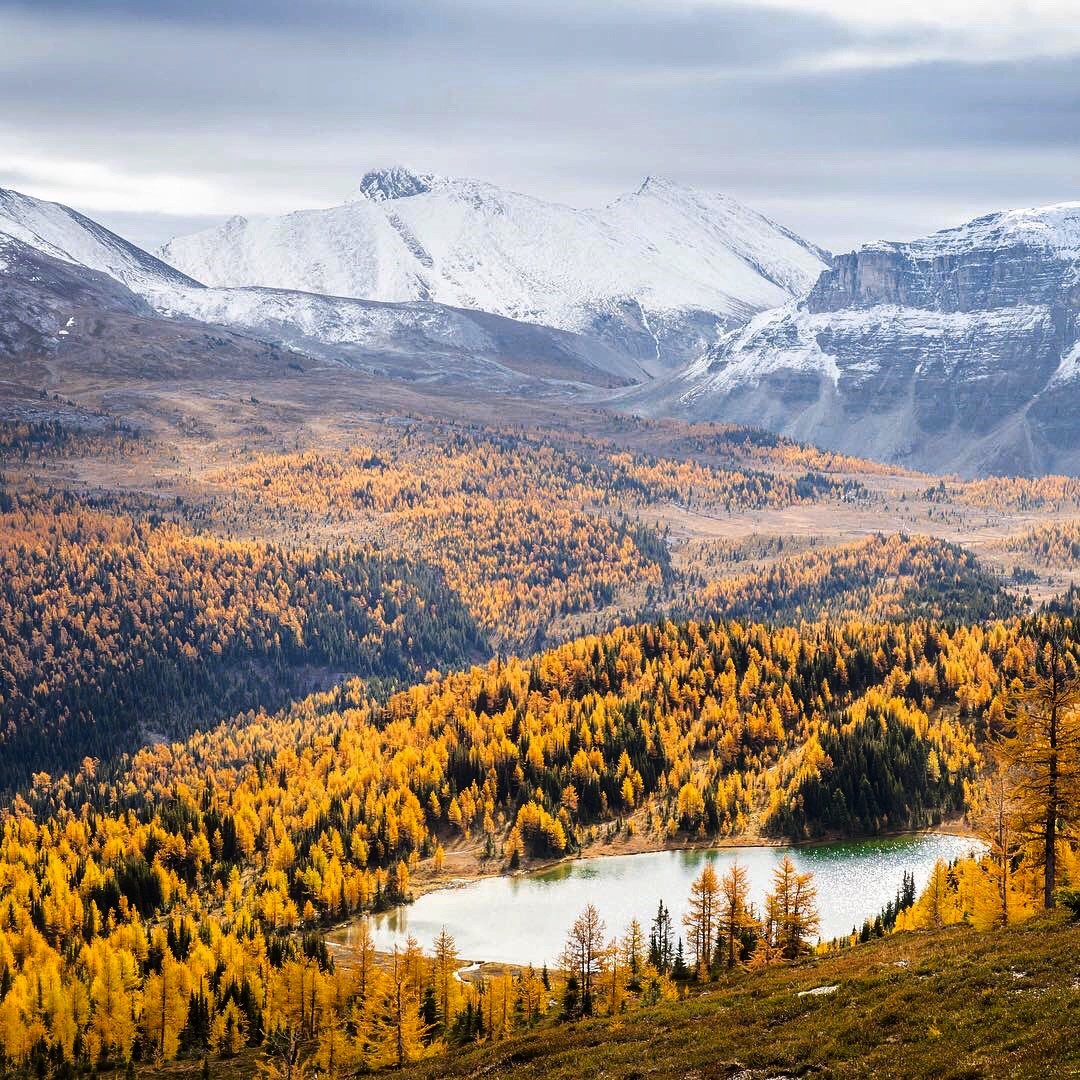 Sep 22, 2020
5 Fall Larch Trees Hikes Near Calgary.
Larch viewing season has arrived! Find out where to see golden larches this fall.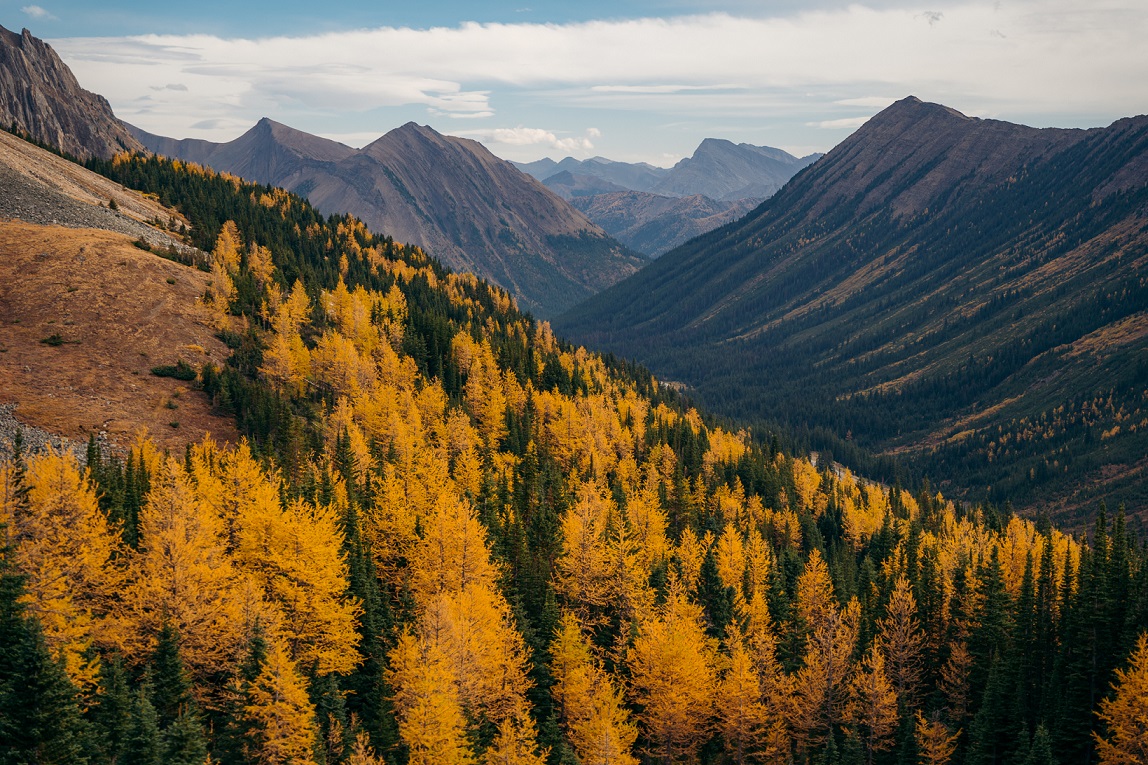 Every autumn, new colours arrive in the Canadian Rockies as the alpine larch trees turn from vivid green to a beautiful shade of yellow before dropping all their needles to the ground.
As this spectacular show of autumn colours often disappears as quickly as it comes, many locals and visitors flock to the mountains from the middle of September to the beginning of October in search of the beautiful larch trees. Why? The golden views are so magical you won't believe your eyes!
Lucky for us, Alberta has many fantastic locations that allow us to hike among mountain peaks, crystal lakes and yellow larches. Here are 5 fall hikes and walks to see the mountains in their fall splendour.
If you're planning a trip, remember to come prepared as cooler temperatures are common around this time of the year. Make sure you dress appropriately - If you're in luck, you may see some flurries!
1. BOW RIVER LOOP
The Bow River Loop is a 2km trail near Canmore. If you are looking for an easy, yet beautiful walk, the Bow River Loop might be perfect for you!
This short scenic stroll along the river takes approximately 25 minutes and is good for all ages and abilities. While in the loop take a moment to enjoy the lovely autumn colors and mountains reflexing in the beautiful Bow River.
The trail can be accessed from different points. To find easy parking, we recommend starting along Bridge Road in Canmore.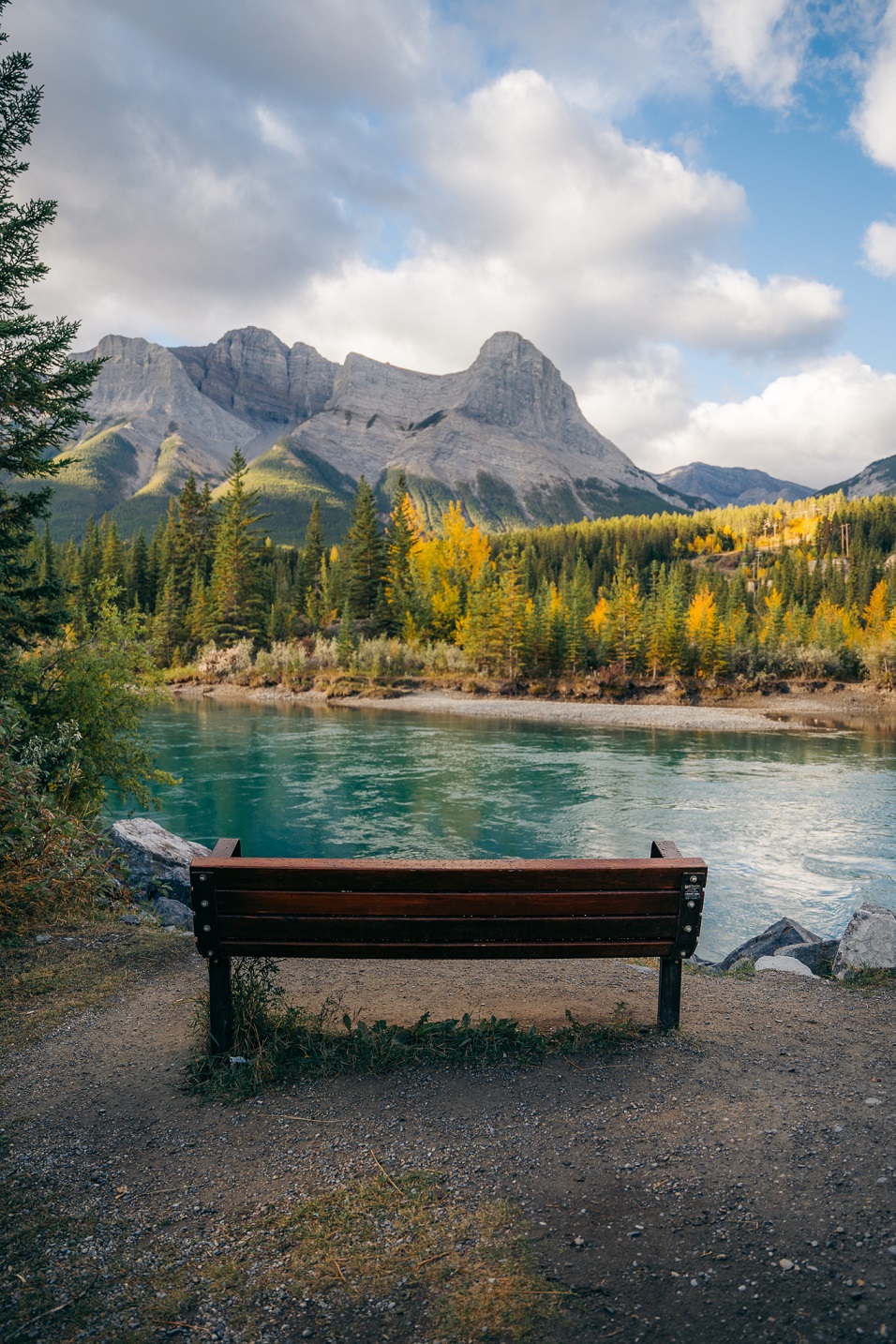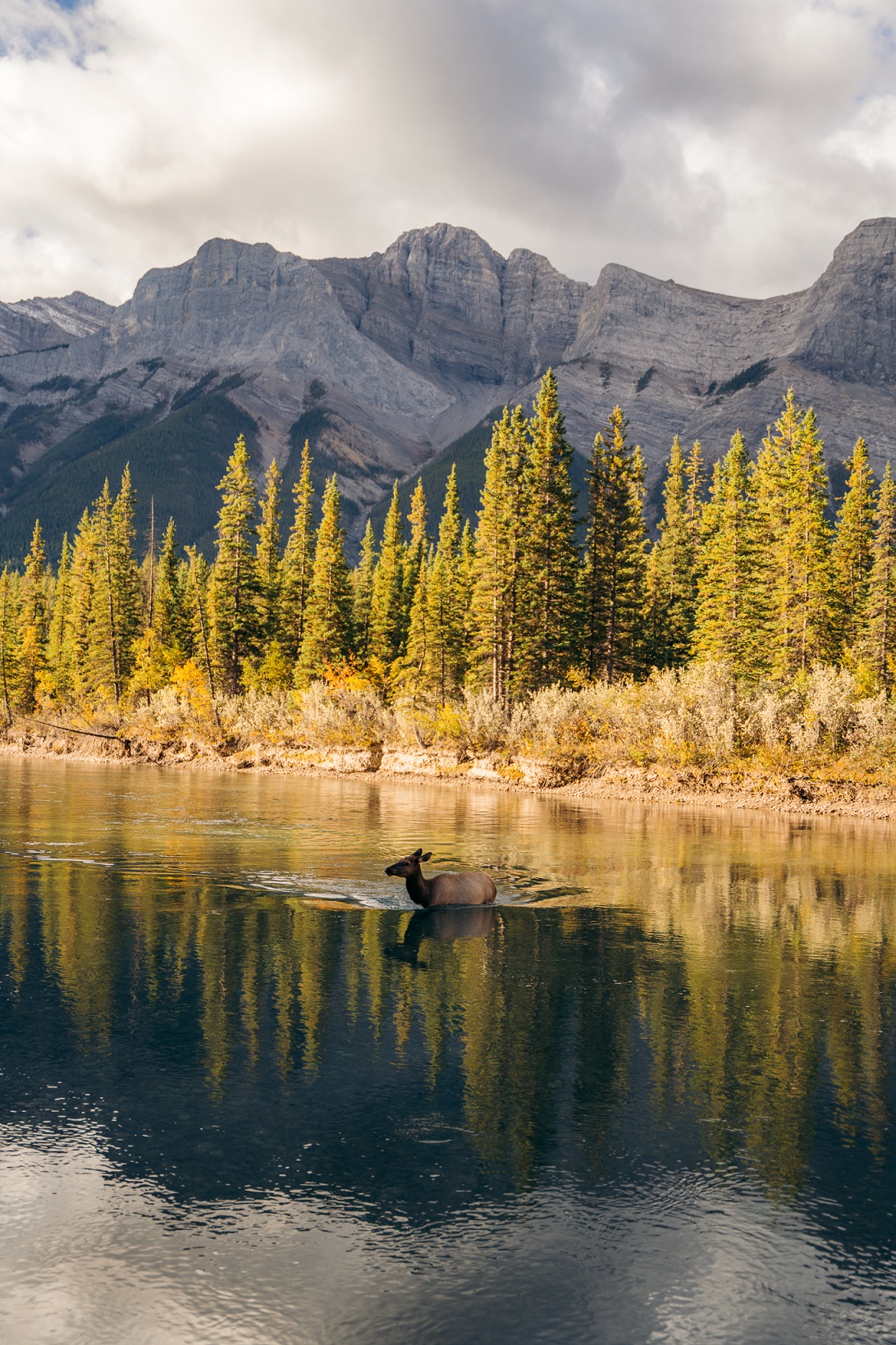 2. PTARMIGAN CIRQUE
Ptarmigan Cirque is hard to beat! This 4.2-kilometer loop trail in Kananaskis is a great option for families with young children. Although it is listed as a moderate hike, there is only an elevation gain of 271 meters. You will be rewarded with a beautiful display of golden larches for little effort.
After a steep initial ascent, this trail will lead you to a fragile alpine meadow, make sure you stay on the trail to avoid damaging flora that is very slow to recover.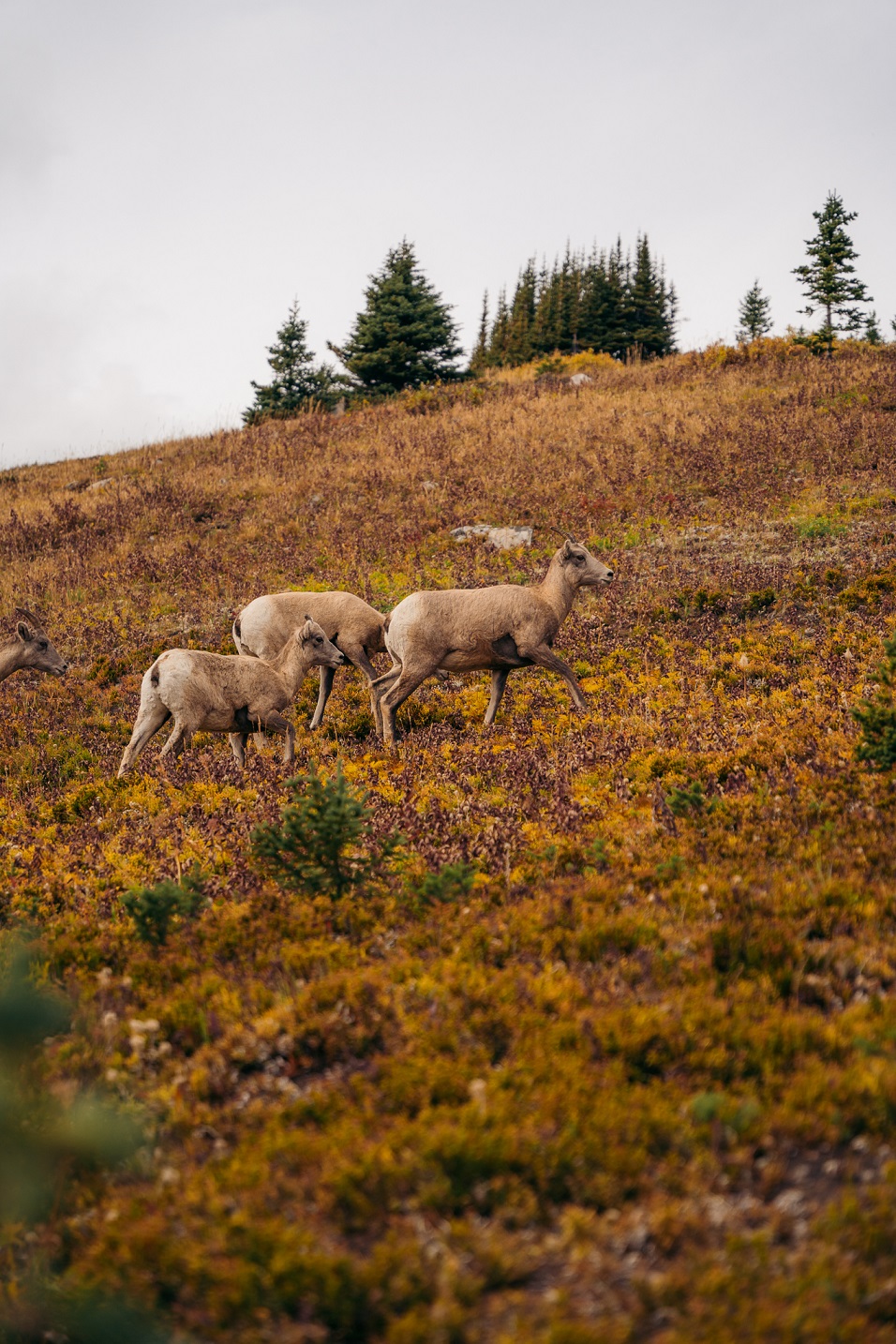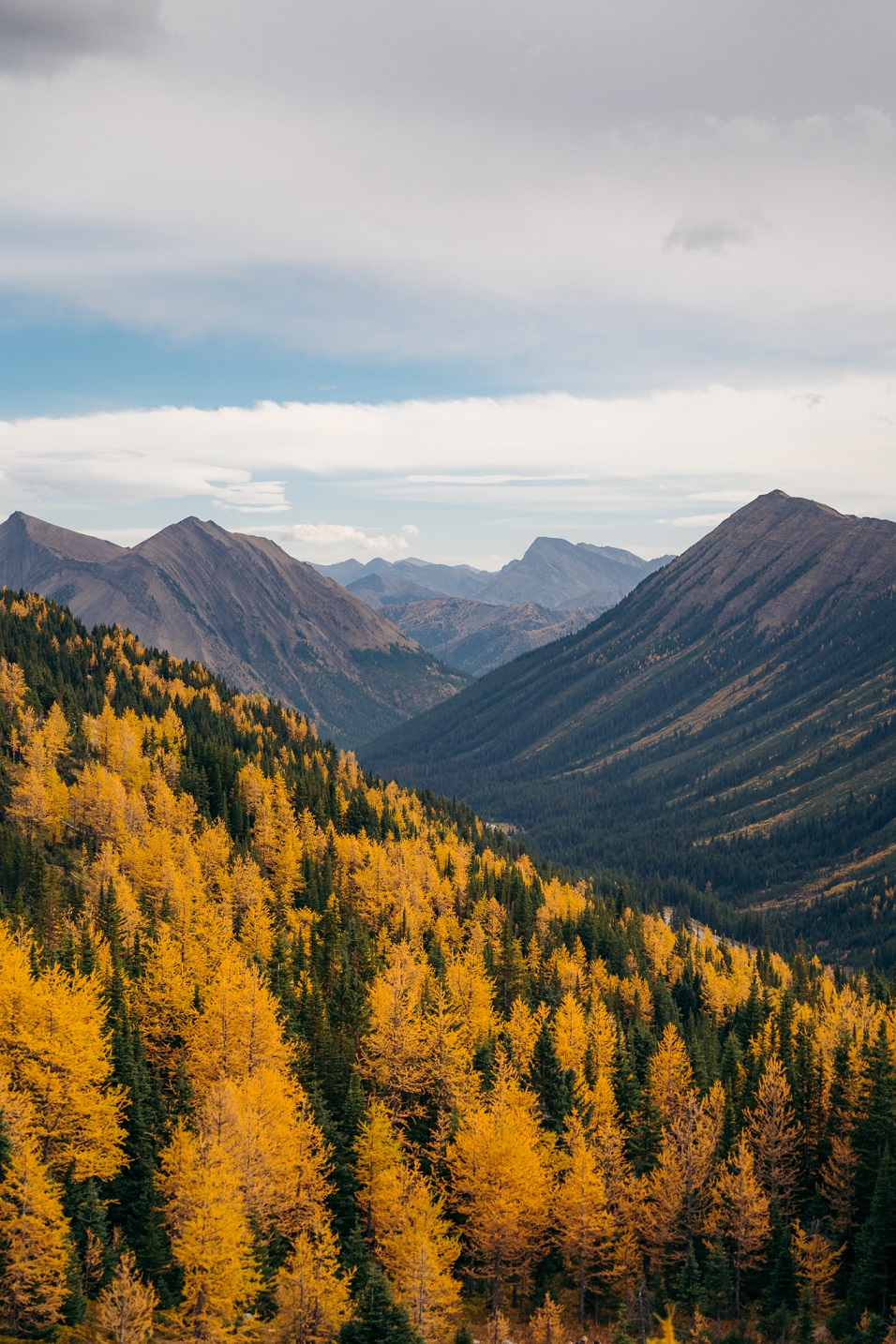 3. CHESTER LAKE
About 43km from Canmore, Chester Lake Trail is a stunning 9.3-kilometer trail located near Kananaskis Country. This family-friendly trail is considered an easy to moderate hike with slightly over 400 meters of elevation gain, primarily at the beginning. The larches around the lake are in their prime by mid to late September. Make sure you add it to your bucket list; this hike can be easily done in under 4 hours (round trip).
For the best view, follow the signs to the "Elephant Rocks".
4. ARNICA LAKE
Arnica Lake Trail is a 9.2-kilometer trail (round trip) with 753m of elevation gain located just 30 minutes from the town of Banff. Rated moderate to difficult, this trail is a little more off the beaten path, so you can enjoy viewing the larches without the crowds.
The trailhead to Arnica Lake starts at the Vista Lake Lookout parking lot. At the beginning of your hike, you will gain easy access to Vista Lake viewpoint, some kilometers later you will reach a peaceful Arnica lake surrounded by larch groves. Plan ahead; it would take you about 5 hours to complete this larch hike!
5. POCATERRA RIDGE
If you're in for a challenge and an outstanding larch experience, try Pocaterra Ridge. Rated as difficult, this 11.4 km trail along the ridge is for many locals the number one larch hike in Kananaskis Country. You will gain approximately 764 m of elevation while enjoying magnificent larches along the way and some of the best views in the area.
We recommend arriving early to beat the crowds, also make sure you have an offline map handy and lots of water!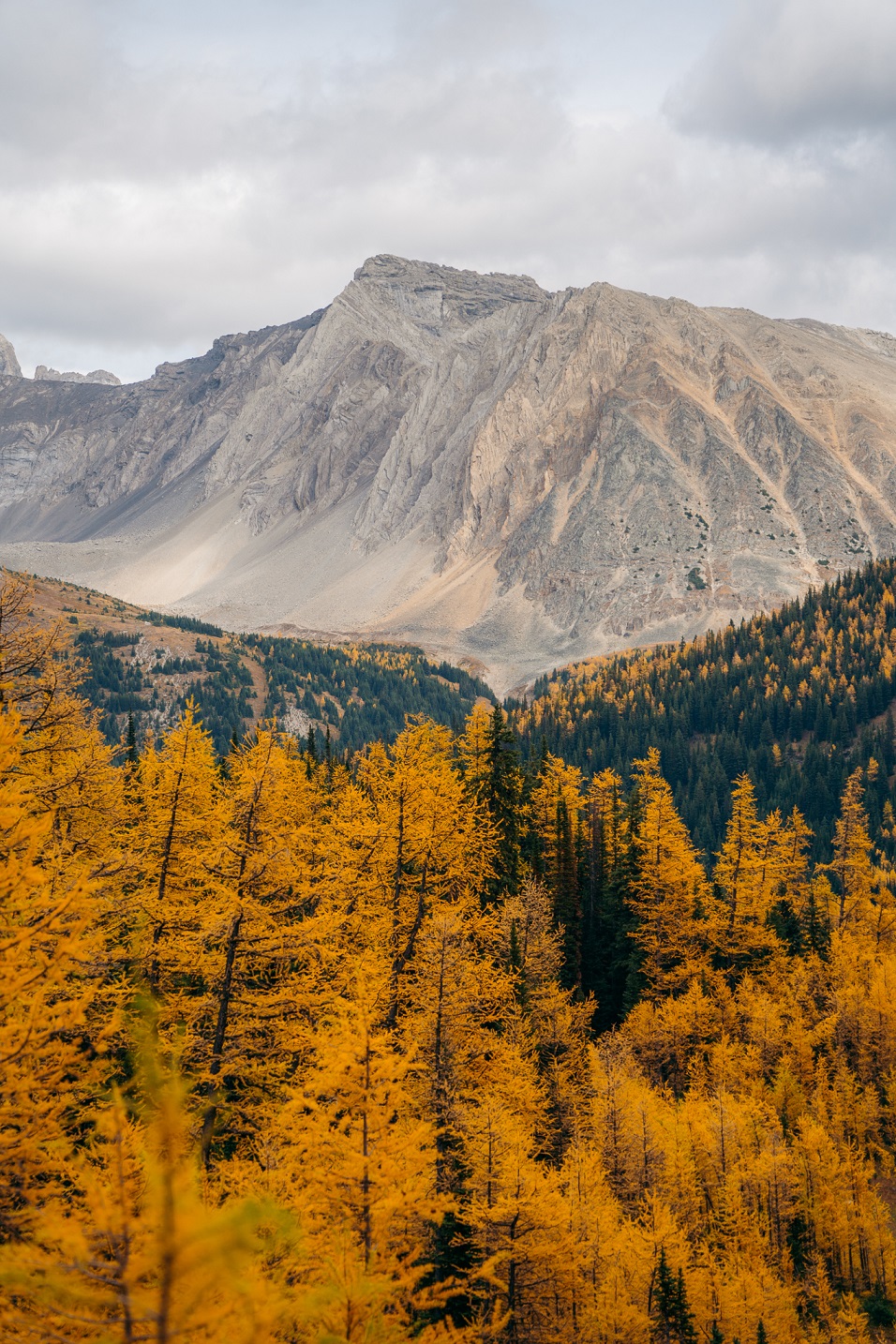 If you're hiking in Banff this weekend, stop by Seed n' Salt in Banff for a healthy meal to go.
Show your 2020/21 Sunshine Season pass, at Seed N Salt Banff and receive 15% off all in-store purchases.