Monday, September 7
Winter Wonderland Weddings! Have your Fairy Tale Wedding.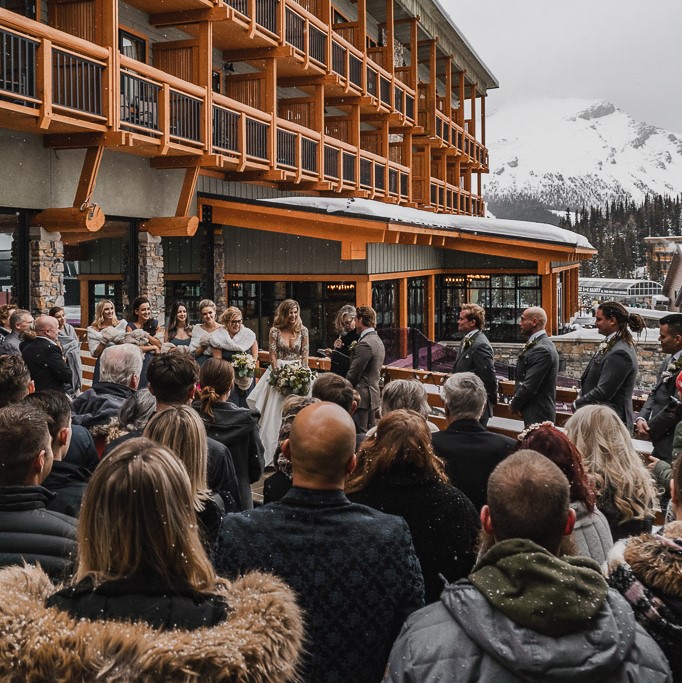 Sep 7, 2020
Winter Wonderland Weddings! Have your Fairy Tale Wedding.
Vote Sunshine Village as your favorite Outdoor Reception Venue.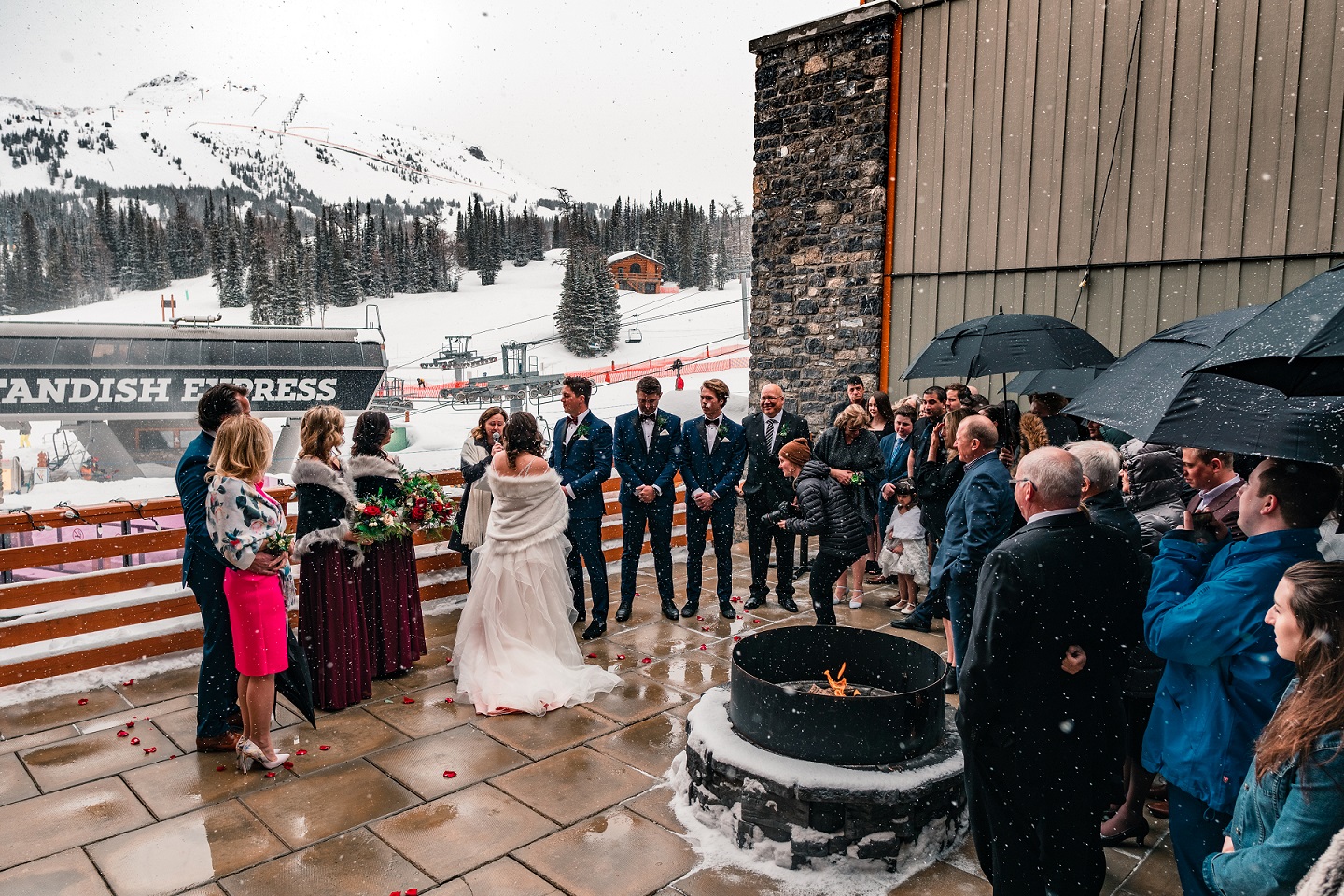 Picture this - the snow is falling lightly, as the sun peaks over the Canadian Rockies and through the clouds. It's your big day, and you're surrounded by friends and family in the mountains as you plan to say, "I do," at Banff Sunshine Village. Your fairy tale wedding awaits at Banff Sunshine Village.
Thanks to our stunning setting, a mile above ordinary, and only 90 minutes away from Calgary, we are excited to announce Banff Sunshine Village has been nominated for Avenue Magazine's 2020 Best Wedding Services in Calgary!
In July, Avenue Magazine set out to find the best wedding-related venues, services, and products here in Calgary. After receiving more than 25,000 nominations, from passionate Calgarians, the best of the best have been chosen and shortlisted in 38 categories.
At Banff Sunshine, we are delighted (and honoured) to be a finalist in the "Reception Venue – Outdoors" category! Our nomination for the "Best Outdoor Reception Venue," fills us with pride! Bringing joy for others is core to who we are at Banff Sunshine Village. For us, it's a dream come true to have Sunshine Village and Sunshine Mountain Lodge recognized as a superlative place to say, "I Do."
Year-over-year, we at Banff Sunshine Village, set the stage for countless couples to tie the knot. Our Rocky Mountain resort acts as a majestic setting for the most iconic love stories. And our boutique mountain top hotel, Sunshine Mountain Lodge, is a crowning backdrop for exceptional mountain weddings.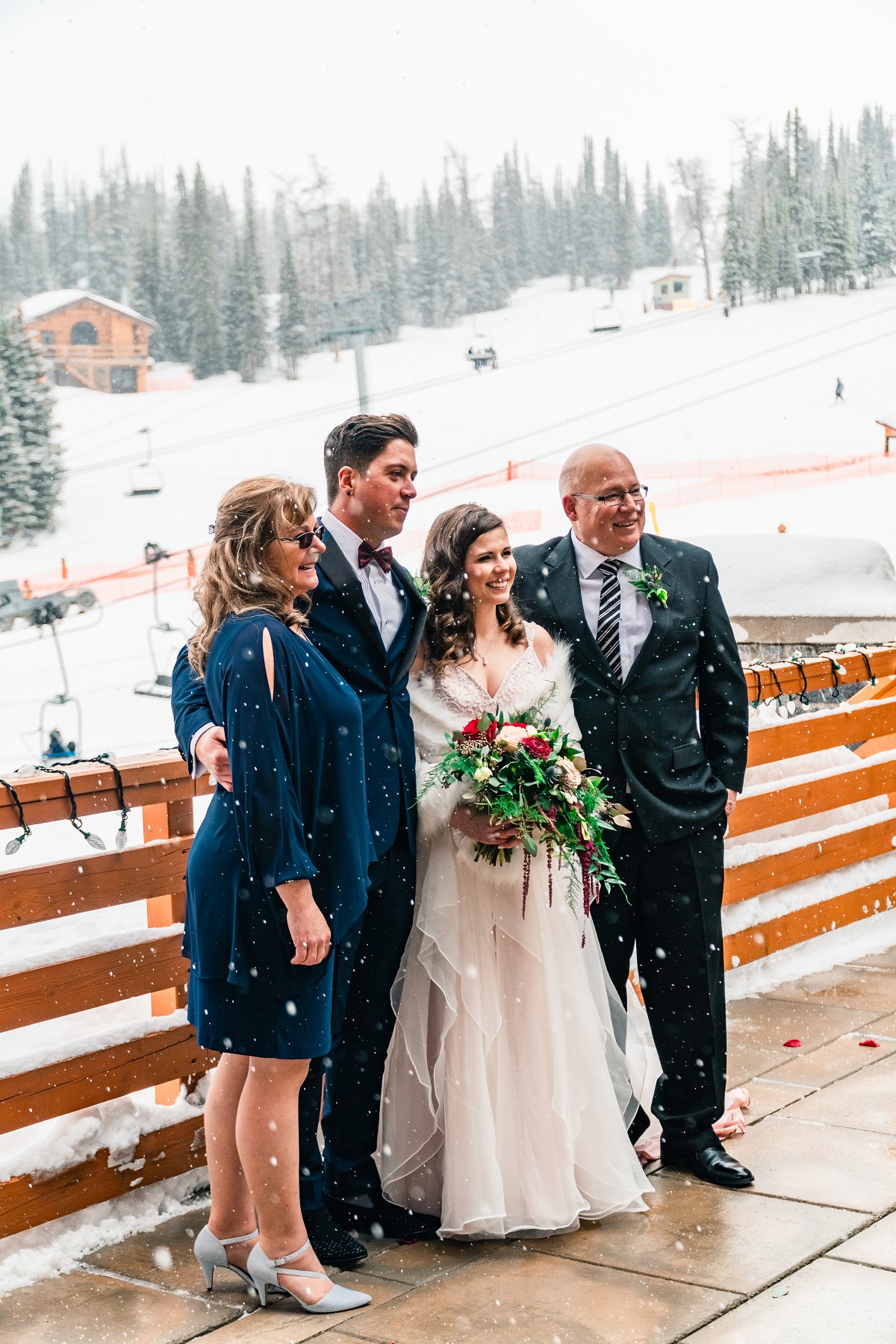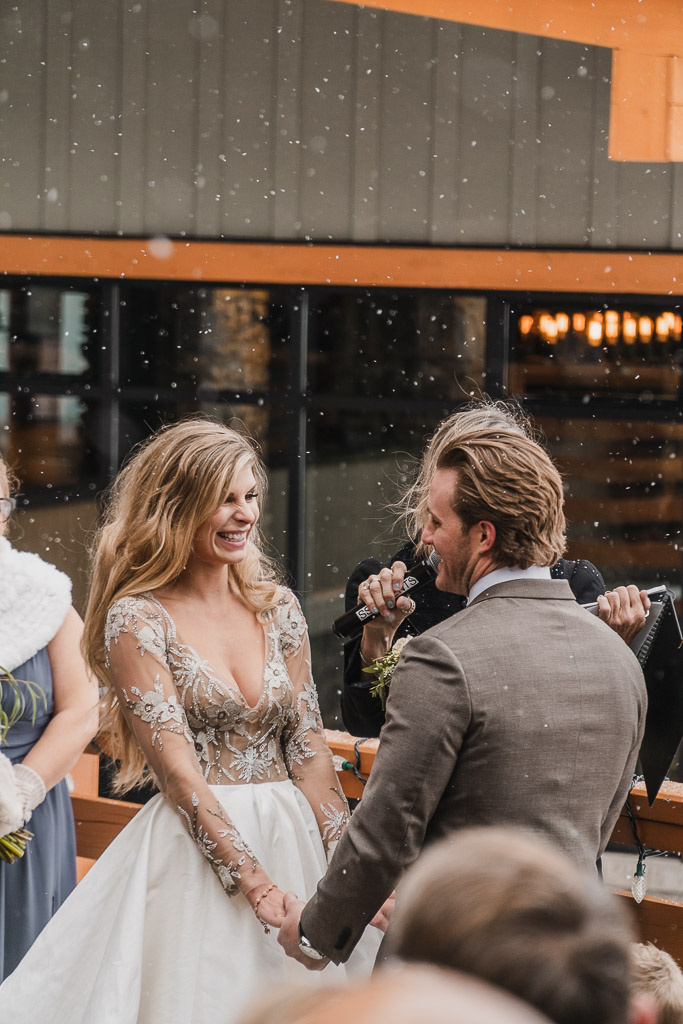 Show your support and vote Sunshine Village as the Best Outdoor Reception Venue today!
Voting will be open until September 30th, 2020 at 8:01 am MST. You can vote once per category per day.
What makes weddings at Banff Sunshine unique?
At Banff Sunshine Village we believe your special day should be magical.
Located in the heart of the Canadian Rockies, (and only 90 minutes west of Calgary) Banff Sunshine Village offers 360 degrees of jaw-dropping beautiful views that will wow your guests.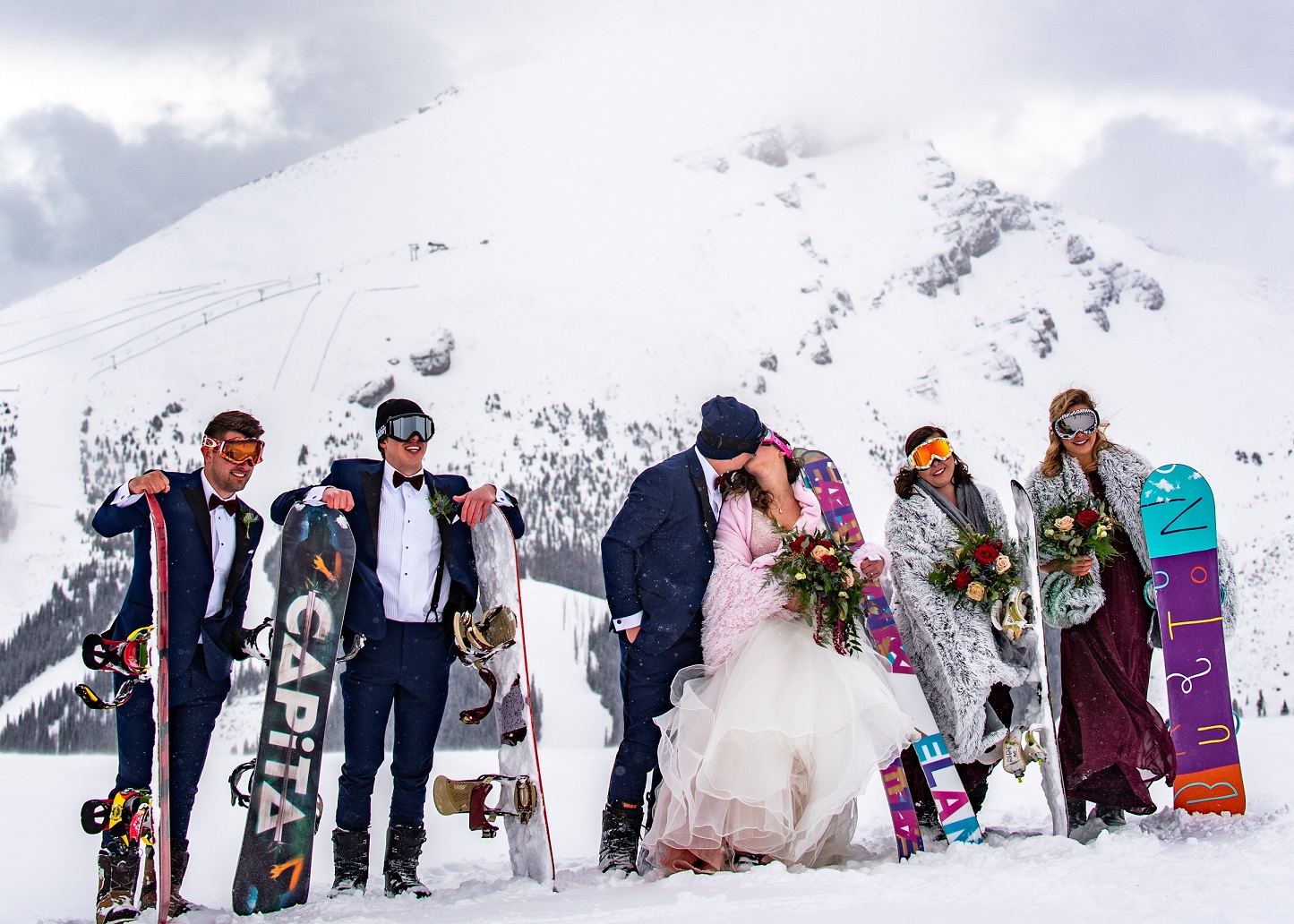 For a love story like yours, say "I Do" in true fairy tale fashion at Banff Sunshine Village. Our three majestic mountains make for the perfect backdrop for your celebration in winter or summer.
When you say your vows at Banff Sunshine, you will enjoy the feeling of a destination wedding – at our island in the sky. When you host your wedding with us, you and your guests will stay at Sunshine Mountain Lodge, our 84-room boutique hotel located 7,200 ft above the word. Sunshine Mountain Lodge features a variety of room types, which can be reserved on request to fit your needs.
For an iconic wedding in the Rockies, book your special day at Banff Sunshine. All Sunshine weddings include a wedding coordinator who will work with you to ensure your big day is absolutely perfect.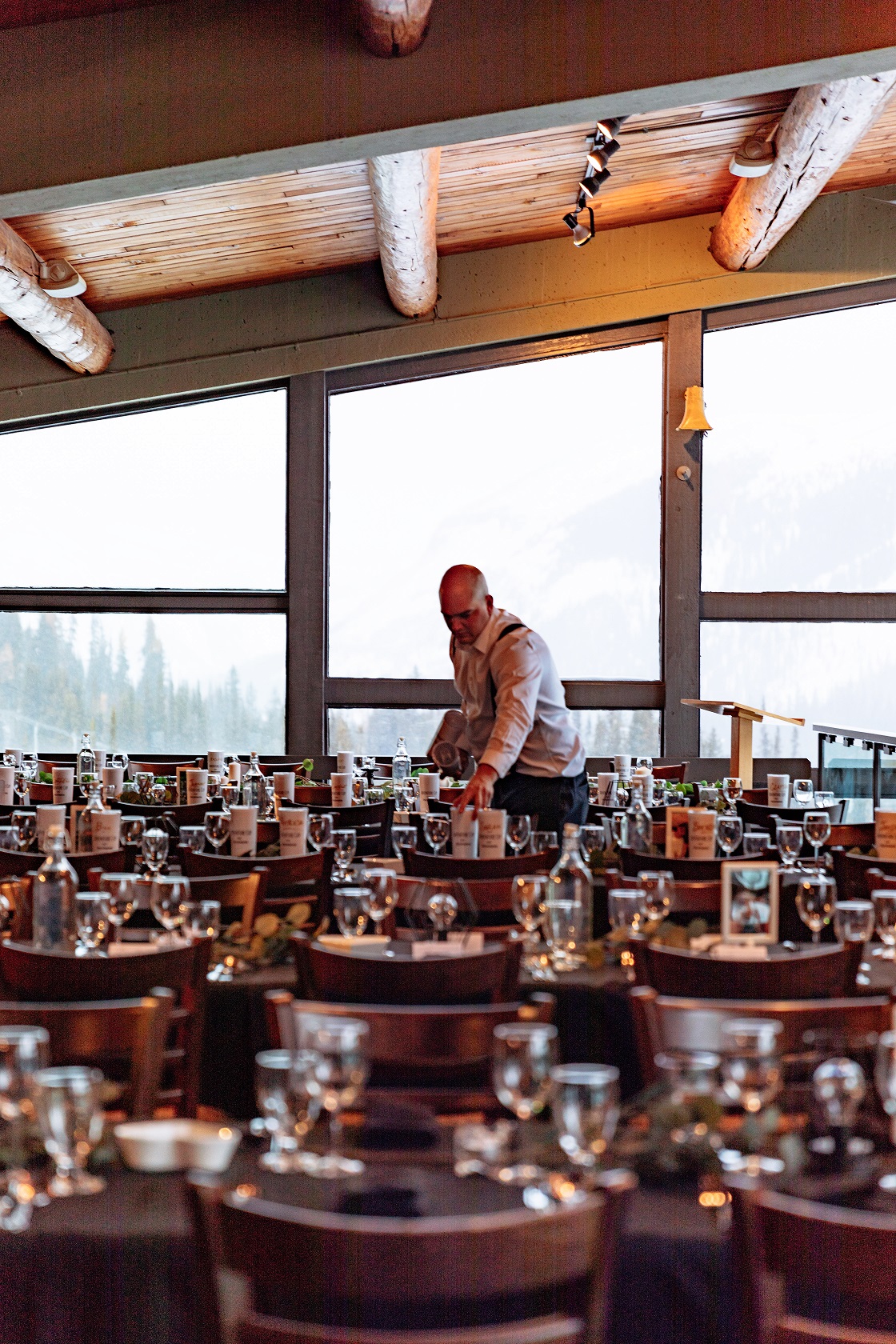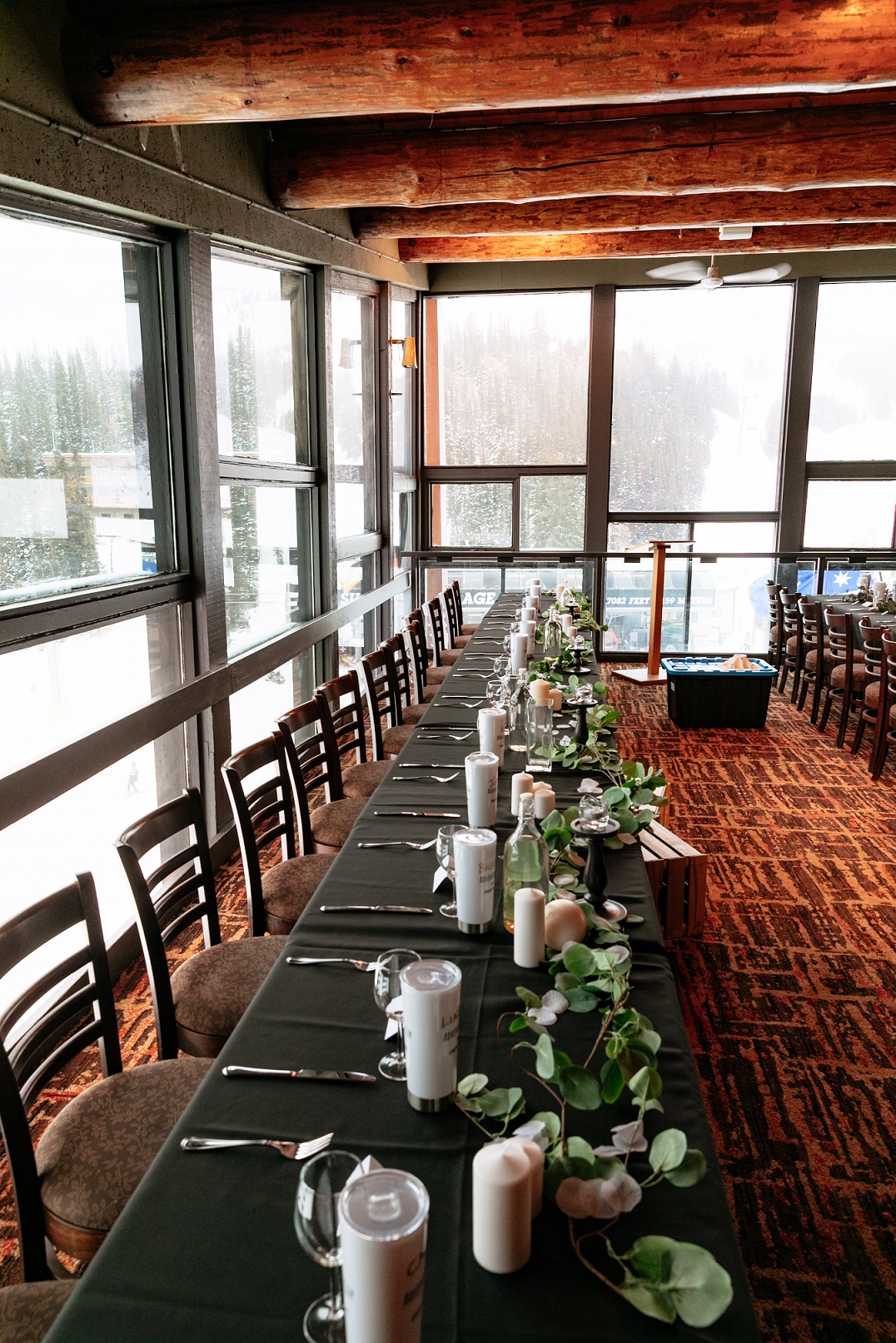 Start planning your wedding today! Email weddings@skibanff.com to enquire.