Saturday, December 12
December 13th New Restrictions.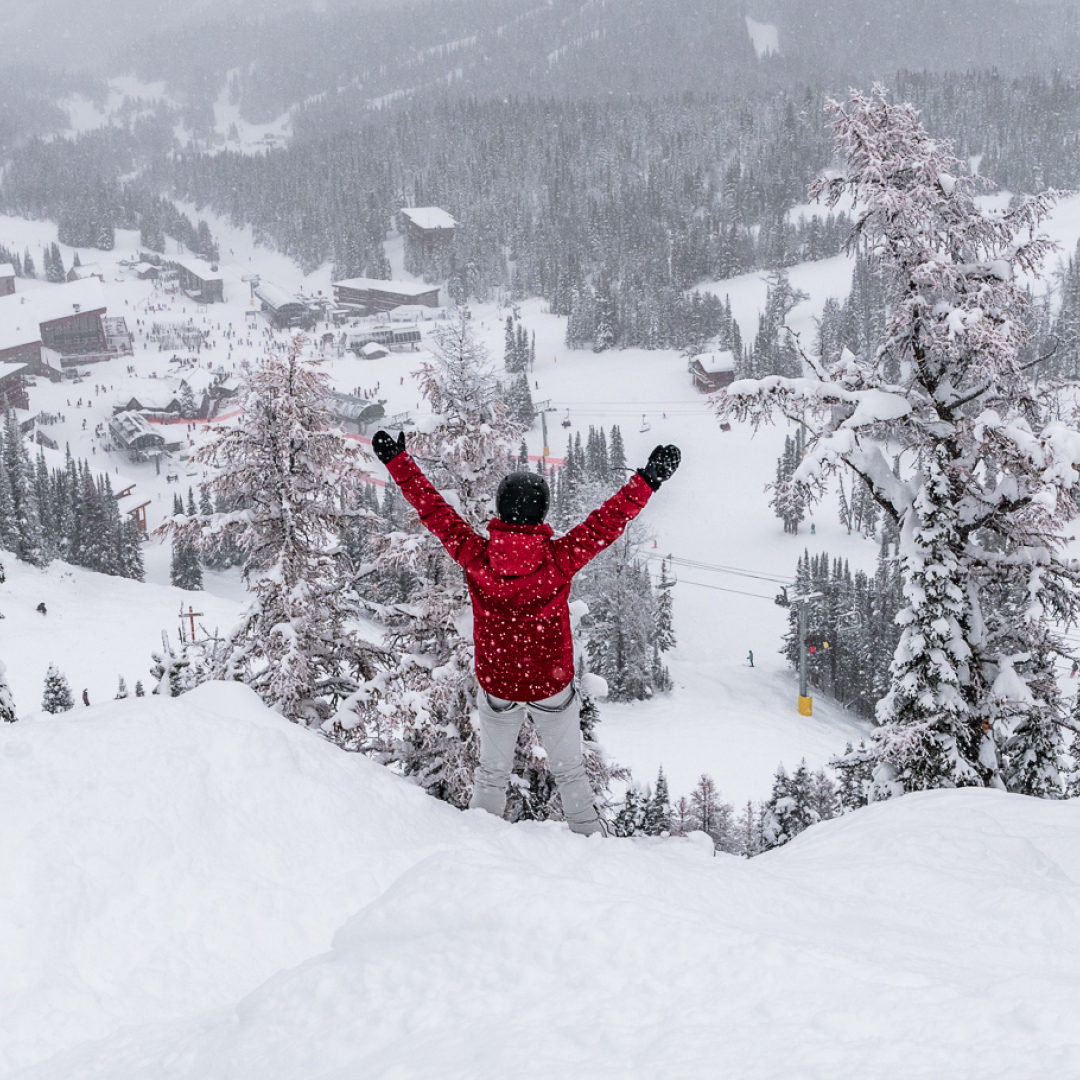 Dec 12, 2020
December 13th New Restrictions.
On December 11, the Chief Medical Officer of Health for Alberta issued new measures to address COVID-19. Below are changes you can expect to see at Banff Sunshine Village starting December 13.
WE WILL HAVE DESIGNATED WARMING SHELTERS AVAILABLE FOR YOU TO USE WHILE SKIING OR RIDING AT BANFF SUNSHINE. THE DESIGNATED WARMING SHELTERS ARE:
· Our Village Sprung Structure,
· Our Goat's Eye Sprung Structure,
· The Old Gondola Sliver
There will be no food and beverage service provided within the designated warming shelters. These shelters are intended for guests of Sunshine Village to warm up in and to eat lunch while remaining seated.
We will have designated hosts at each of our warming shelters, our hosts will be on duty to manage capacity, to keep the shelter clean and to disinfect tables and other high touch surfaces.
You may bring your bags and packs inside the warming shelters, they will only be allowed inside when you are occupying the space. Storage shelves for your bags and backs can be found outside.
GRAB AND GO FOOD AND BEVERAGES WILL BE AVAILABLE FOR PURCHASE AT:
In the Village at:
o Centennial Day Lodge
o Trappers and Brunos
o Trappers Outdoor Snow Garden
o Tenn Roof Co. Taco Kitchen
o Java Lift (Sunshine Mountain Lodge)
At Goat's Eye Station:
o Goat's Eye Lodge
In our base area at:
o Java Station
o Creekside Bar and Grill
At the above food and beverage locations pre-prepared and packaged items will be available for purchase at a service counter. Table service will not be provided. We will have hosts available to regulate capacity, to clean, and to disinfect tables and high touch surfaces.
Bags and backpacks are not permitted inside the Grab and Go locations. Storage shelves for bags and packs can be found outside.
SUNSHINE MOUNTAIN LODGE WILL REMAIN OPEN FOR HOTEL GUESTS ONLY
Our on-mountain hotel will remain open for overnight accommodations. Access to the Chimney Corner and the Eagle's Nest is exclusive to Sunshine Mountain Lodge hotel guests with overnight bookings. In-room dining will be available for all hotel guests. Guests may also order grab and go meals from the Chimney Corner.
No table service will be provided in any facilities at the resort.
Our outdoor hot pool, sauna, spa, fitness center and meeting rooms will remain closed until further notice.
OUR SUNSHINE RENTAL AND RETAIL STORES WILL REMAIN OPEN WITH REDUCED CAPACITY.
THE SUNSHINE SKI AND SNOWBOARD SCHOOL IS OPEN AND OPERATING WITH BEST PRACTICES AND CERTAIN RESTRICTIONS IN PLACE.
For additional information on our Ski and Snowboard School, please call the Ski School line at 403-762-6560.