Friday, October 20
For the Love of Winter with Jon Chew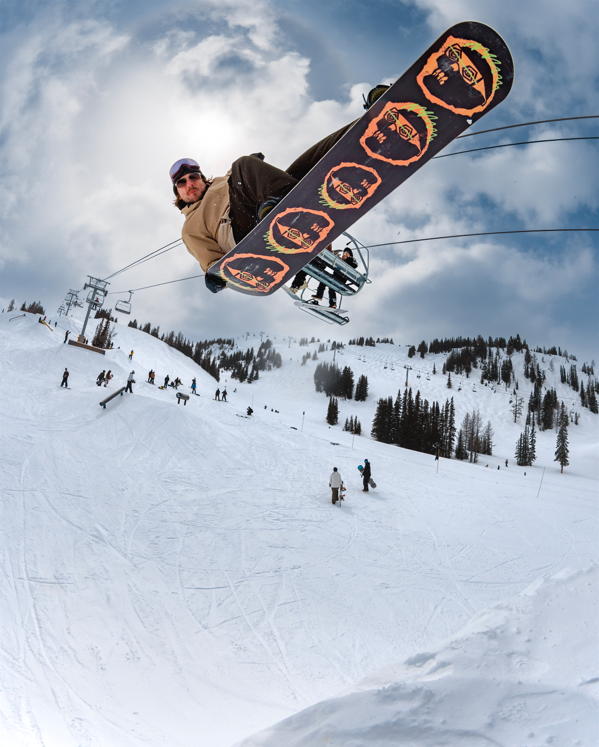 Oct 20, 2023
For the Love of Winter with Jon Chew
This week on, "For the Love of Winter," we caught up with the unofficial mayor of Banff, Jon Chew to talk about winter sports in the Canadian Rockies.
Chew arrived in Banff at the start of the 2006/07 winter season. Hailing from the shores of Nova Scotia, Jon travelled west to chase his snowboard dreams.
Like many people visiting Banff in the winter, Chew was greeted by a snowstorm upon his arrival to the beloved little mountain town. When he woke up the following morning, the clouds had lifted, the sky was blue, and the snow-covered mountains welcomed Chew as they glistened with joy. From that moment, Chew knew what love at first sight was.
To Chew, the Town of Banff is like a big, warm, bear hug. Fast forward 17 years later, Chew is just as in love with the magic of Banff as he was that first morning, and he proudly calls the town home.
In this episode, Chew opens up about what life in Banff really is like. Listen along as Jon takes us on a tour of his go-to zones when riding Banff Sunshine.
To Chew, Banff is a town where mountains, friends and an inclusive snowboarding culture meet. When Chew first arrived in Banff he had dreams of being a professional snowboarder. Now, a sponsored snowboarder for nearly two decades, in this episode Chew shares his tips for aspiring riders. From his first job working at one of Banff's local skate and snowboard shop, Rudeboys, to helping the town develop the now complete skatepark, it's Jon's connection to the community that fuels his love for winter and the Town of Banff.
Listen along as local ambassador Jon Chew, (@jonpchew,) shares his story of building a life in Banff around his love of snowboarding in our second episode of, "For the Love of Winter."