Friday, September 29
Something So Perfect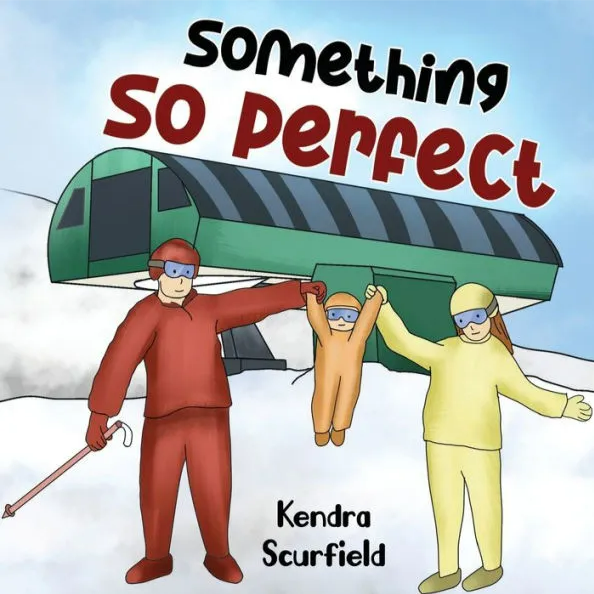 Sep 29, 2023
Something So Perfect
Families and ski enthusiasts from around the world flock to the slopes of Banff Sunshine, with runs suitable for all skiers and riders of any age or ski level. Banff Sunshine's brimful slopes of snow are shared by friends and families as they carve up lasting and loving memories on our three mountains of varied terrain.
Behind the beauty of our natural mountain, exists a team of passionate outdoor enthusiasts who are committed to bringing the joy (and magic) of our Rocky Mountain island in the sky to life. Our Banff Sunshine team is a hard-working collection of unique and talented individuals. Many of whom have hidden talents, like ski instructor Haley Potter, who makes the most amazing pottery, and our Director of Brand and Communications, Kendra Scurfield who (enjoys creative writing in her free time) just published her first children's book, titled "Something So Perfect."
The book, which features our very own Strawberry Express, is a sweet story that explores the wonders and hopes of new parenthood. Inspired by the beautiful mess of everyday life, "Something So Perfect," is a portal into the joy of new parenthood.
In the office, Kendra is known for her colorful wardrobe and sense of humor. Both are captured in this cute, new bedtime favorite book. Shaped by the mountains, Kendra is thankful to her childhood spent exploring Sunshine's three mountains of terrain. She's an avid promoter of winter fun, and she believe all families can benefit by getting outside and enjoying time in the great Canadian outdoors together.
"Something So Perfect," is available online now! Click here to purchase your copy before it sells out!