Wednesday, October 7
[UPDATED] Winter 2020/21: Frequently-Asked Questions.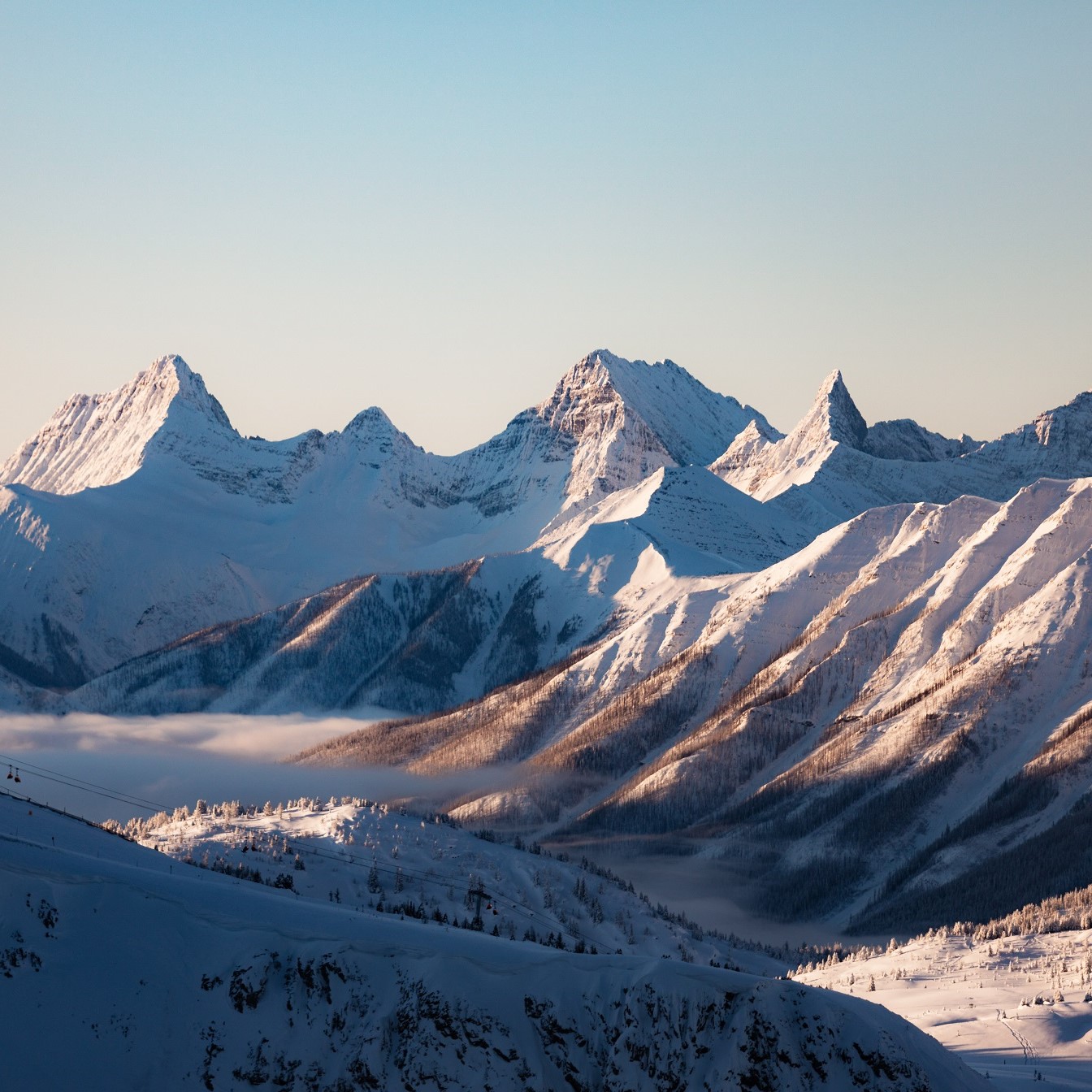 Oct 7, 2020
[UPDATED] Winter 2020/21: Frequently-Asked Questions.
Updated on October 21st, 2020.
At Banff Sunshine, the health and safety of you, your family, and all our team members is our top priority. Our number one goal for winter 2020/21, is to safely open our three mountains of terrain for you and your family to recreate in the great Canadian Rocky Mountains.
We know it's been a tough and confusing year for all of us.
Thank you for sending us your questions about the upcoming ski and snowboard season. Here are our answers.
1. Will you be limiting the number of passholders/tickets on the mountain?
At Banff Sunshine Village, our three mountains of terrain span across 3,358 acres. When out on the slopes, there is a lot of space for skiers and snowboarders to spread out. We do not plan to limit the number of passholders or ticket holders who can ski or ride. The capacity of Sunshine Village is already limited by its parking capacity which is far below the capacity of the terrain and lifts. Additionally, we have constructed three new temporary lodge facilities and two temporary washroom buildings to allow indoor social distancing. This winter, we will be encouraging our guests to ski midweek, and on afternoons to help us spread out arrival times. Products are being offered to incentivize this such as midweek and afternoon day tickets and season passes.
2. Why are you loading your gondolas at capacity?
Over the past several months our team has worked closely with Alberta health services on our 2020/21 Covid-19 operating plans. Our Sunshine Gondola will only be loaded to capacity on busy days, which is a small percentage of the time. Loading the gondola at a reduced capacity during these limited peak times has the consequence of creating a very long and slow line at the base area which is undesirable from a social distancing point-of-view. For the vast majority of arrivals to Sunshine, we will be able to load our gondola at partial capacity or in cohorts.
At Banff Sunshine Village the health and safety of all our guests and team members is our top priority, which is why this winter we will be mandating all gondola passengers to wear their face mask or face covering for the entire ride and to keep the cabins windows open to promote airflow. In an effort to stop germs in their tracks all our Sunshine Gondola Cabins will be sanitized regularly.
Guests can choose, like always, to disembark at Goat's Eye station, which cuts the gondola ride time in half.
For guests uncomfortable riding with others, we do encourage skiing midweek and afternoons.
3. How can I pick up my pass?
This winter, with safety on our mind, we're working to mail out all Sunshine Season passes. Help us ensure you receive your 2020/21 Sunshine Season Pass before our opening day, please sign your online waiver and upload a pass photo here.
If you have trouble with your online waiver, please email us at media@skibanff.com.
4. When can I purchase a new Sunshine Super Card?
2020/21 Sunshine Super Cards will be available for sale starting October 16th. Super Cards will be available for purchase on our Sunshine Estore, Safeway, Sport Check, and other select retailers. Stay tuned to our social media and eblast for Sunshine Super Card updates.
5. How can I guarantee I can ski?
To guarantee a great ski season, we recommend purchasing a 2020/21 Sunshine Season Pass, and to practice good hygiene and social distancing while at Sunshine. Be the reason we have a great ski and snowboard season and follow Dr. Hinshaw's advice – stay home if you're sick, wash your hands frequently, and practice social distancing.
6. What if I'm medically exempt from wearing a face mask?
We are currently working on a policy to accommodate guests who are medically exempt from wearing a mask. Once we have our policy confirmed we will publish it on our website.
7. Will face coverings be required outdoors?
Face coverings and social distancing is required where people congregate outdoors; for example, lift lines, bus stops, and outside ticket windows.
8. May I bring my bags into the day lodges this season?
This year, we are prohibiting guests from bringing their bags into the lodges unless they are using our limited number of day lockers in the lower level of the Bourgeau Lodge or the lower level of the Old Sunshine Lodge. We encourage you to get ready at your vehicle and leave your bag in the car or stash your bag outside. We are providing new (unsecured) outdoor shelving on the decks at Goat's Eye Lodge and the Centennial Lodge in the Village. This year, the operating protocols required for everyone's health and safety do not allow bags to be left randomly inside lodges. Plan to use your vehicle as your locker.
9. Will any runs be lost due to the temporary structures?
No runs have been harmed in the construction of our temporary Sprung Structures. For our village Sprung Structure, we were careful to leave enough space so that skiers and snowboarders can still ride to Wawa from other lifts in the village. At Goat's Eye, we were careful to make sure there is still plenty of room for skiers and snowboarders to enjoy the wild ride of Rollercoaster.
10. What if I didn't use my 2019/2020 Sunshine Super Card?
We're offering free exchanges on all unused 2019/2020 Sunshine Super Cards for a 2020/21 Sunshine Super Card. You'll be able to exchange your Sunshine Super card at the mountain once we open at Guest Services and our ticket windows. Alternatively, you can trade in your unused Sunshine Super Card at our Calgary Snow Central location. All you need to have is either your order number if you never picked up your card or we'll need your unused Sunshine Super Card if you have it.
11. Will Sunshine Mountain Lodge be open to ski guests?
Day guests will be able to enjoy lunch, or breakfast, at the Chimney Corner Restaurant in Sunshine Mountain Lodge, and will be able to pick up coffee and other to-go items at Java Lift.
As always, Sunshine Mountain Lodge facilities will be reserved for guests staying on the mountain.
12. Will face masks be required in the restrooms?
At Banff Sunshine Village, masks or face coverings will be required to enter in of our facilities – including all Sunshine buildings, restrooms, and lifts.
13. Will there be places to eat outside?
We will have outdoor picnic areas available in our village area, at Goat's Eye, and at our base area for guests to eat outdoors.
This winter, we are also encouraging guests to use their private "carlodges" when they can.
Would you like to ask something different?
Send us your questions about the upcoming season to media@skibanff.com, and we will do our best to answer them here.
We recommend bookmarking this page, as we will be adding more Q&A as the season nears.