Wednesday, March 17
5 Local Eateries in Banff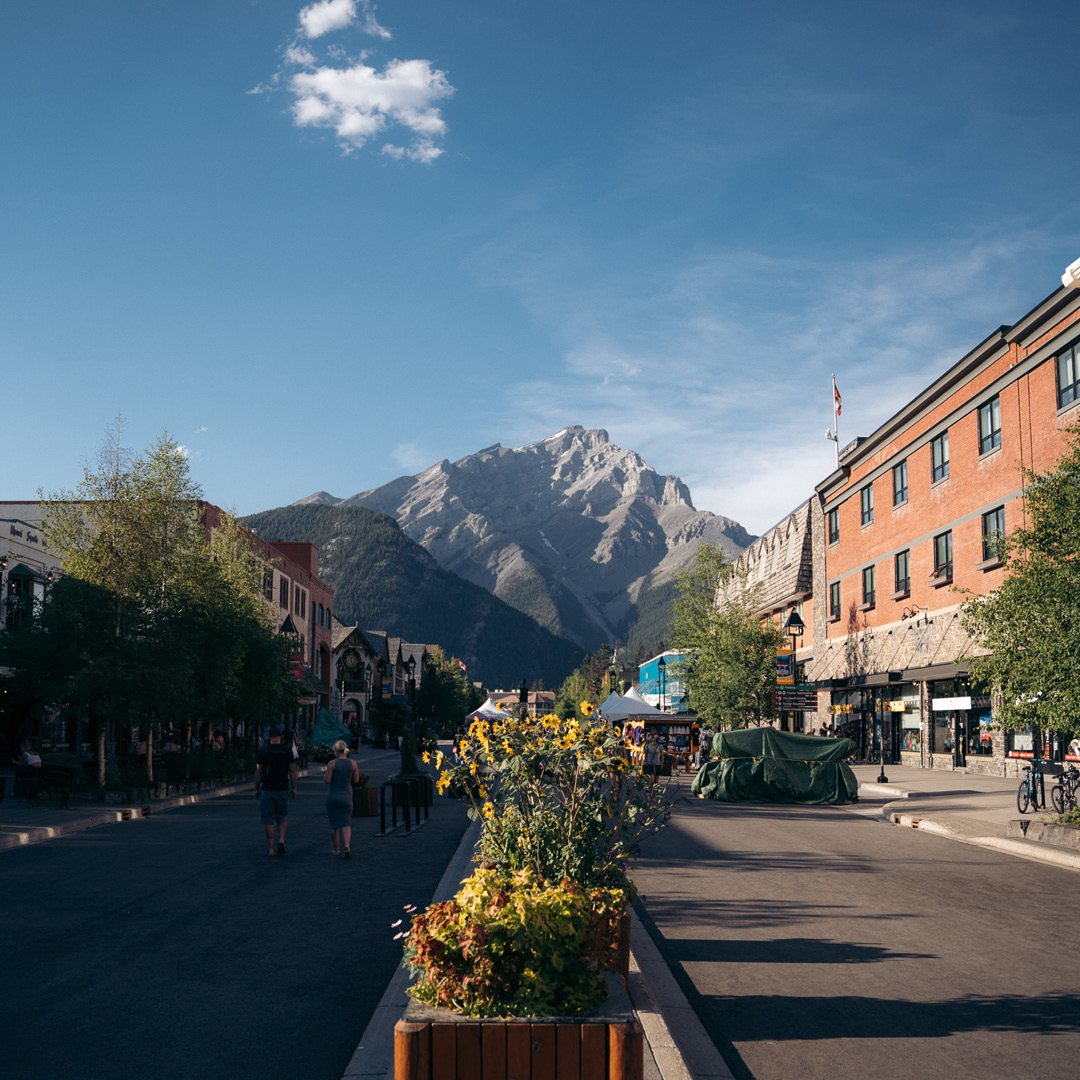 Mar 17, 2021
5 Local Eateries in Banff
To say, "it's been a year," would be an understatement. Almost a year ago today, we saw our beautiful mountain town go quiet as tourism came to a sudden halt due to the worldwide pandemic. Almost overnight, Banff went from a bustling ski town to a ghost town.
As a community, the pandemic has reminded us of the importance of community and the power of resiliency. As the town of Banff, and its businesses, begin to wake from covid hibernation, we encourage you to rediscover Banff and the great food that can be found on the streets of Banff.
Seed N Salt
Cuisine: Café, healthy
Address: 202 Caribou St Unit Box 70, Banff, AB T1L 1A2
Price Range: $9 - $20
Seed and Salt offer delicious and nutritious quick-serve items. The café is committed to featuring local products and is home to the BEST smoothies in Banff. Seed N Salt is the best place in Banff to grab a quick and healthy breakfast or lunch, ideal for a pre (or post shred) snack. Seed N Salt is located just off of Banff Ave, on Caribou Street.
When at Seed N Salt, we recommend trying: The Crush Smoothie, The Tangled Thai Bowl, or the Tuscan Chicken Parm
Magpie and Stump
Cuisine: Mexican, Southwestern, bar
Address: 203 Caribou St, Banff, AB T1L 1A8
Price Range: $11 - $29
The Magpie and Stump, a Mexican Fusion Gem in the heart of downtown Banff, is a Banff icon and must-visit. Located on Caribou street, The Magpie and Stump has been a local's favourite for the past 36 years. When dining at The Magpie and Stump, you're sure to enjoy an authentic Banff experience. They are open daily for lunch and dinner, offering a variety of enchiladas, tacos, burritos, and lots of different tequilas too.
When at the Magpie and Stump we recommend starting with an order of guac and treating yourself to an El Jefe Margarita.
Banff Ave Brewery
Cuisine: Pub style
Address: 110 Banff Ave, Banff, AB T1L 1A9
Price Range: $11 - $32
Banff Ave Brewery is Banff's original craft beer brewer. Located right on Banff Avenue, in the Clock Tower Mall, Banff Ave Brewery is a must-visit for all craft beer lovers. The brewery is home to one of Banff's best patios, offering a scenic view of our picture-perfect town. What guests love about Banff Ave Brewery, is the ability to sample a variety of "made in Banff" brews after a great day carving up Canada's Best Snow. Banff Ave Brewery is the perfect après spot.
When at Banff Ave Brewery, we recommend trying Grizzly Gully Salad paired with the low-calorie Ride or Dry Pilsner, or the Alberta Bison Burger paired with the Banff Ave Black Pilsner.
Farm & Fire
Cuisine: Canadian, Pizza
Address: 333 Banff Ave, Banff, AB T1L 1B1
Price Range: $10 - $38
Tucked in the lobby of the Elk + Avenue hotel this eatery offers "simple, local food for epic, local adventures". Farm & Fire is a wood-fired craft kitchen; they have put their own twists on Canadian classics. Open daily for dinner, and on weekends for brunch, Farm and Fire features the best of Canadian cuisine. If you are thinking of utilizing our weekend afternoon lift tickets, we recommend stopping at Farm & Fire pre-ski for their Friday, Saturday and Sunday morning brunch starting at 8 AM.
When brunching at Farm and Fire we recommend trying the Cluckin' Good Time,
Block
Cuisine: Global menu, Asian Fusion
Address: 5 Banff Ave #201, Banff, AB T1L 1C6
Price Range: $10 - $39
The Block located next to Seed N Salt, in the heart of Banff (on the corner of Banff Avenue and Caribou Street) is the perfect destination for a romantic dinner date. This, small, yet upscale restaurant serves up delicious Asian fusion food options paired with a creative cocktail list.
When at Block, we recommend trying the Duck Spring rolls and the Asian Lettuce Wraps.
With so many great restaurants to dine at in the town of Banff, you can't go wrong wherever you eat.