Wednesday, April 7
10 Best Runs for a Sunny Day!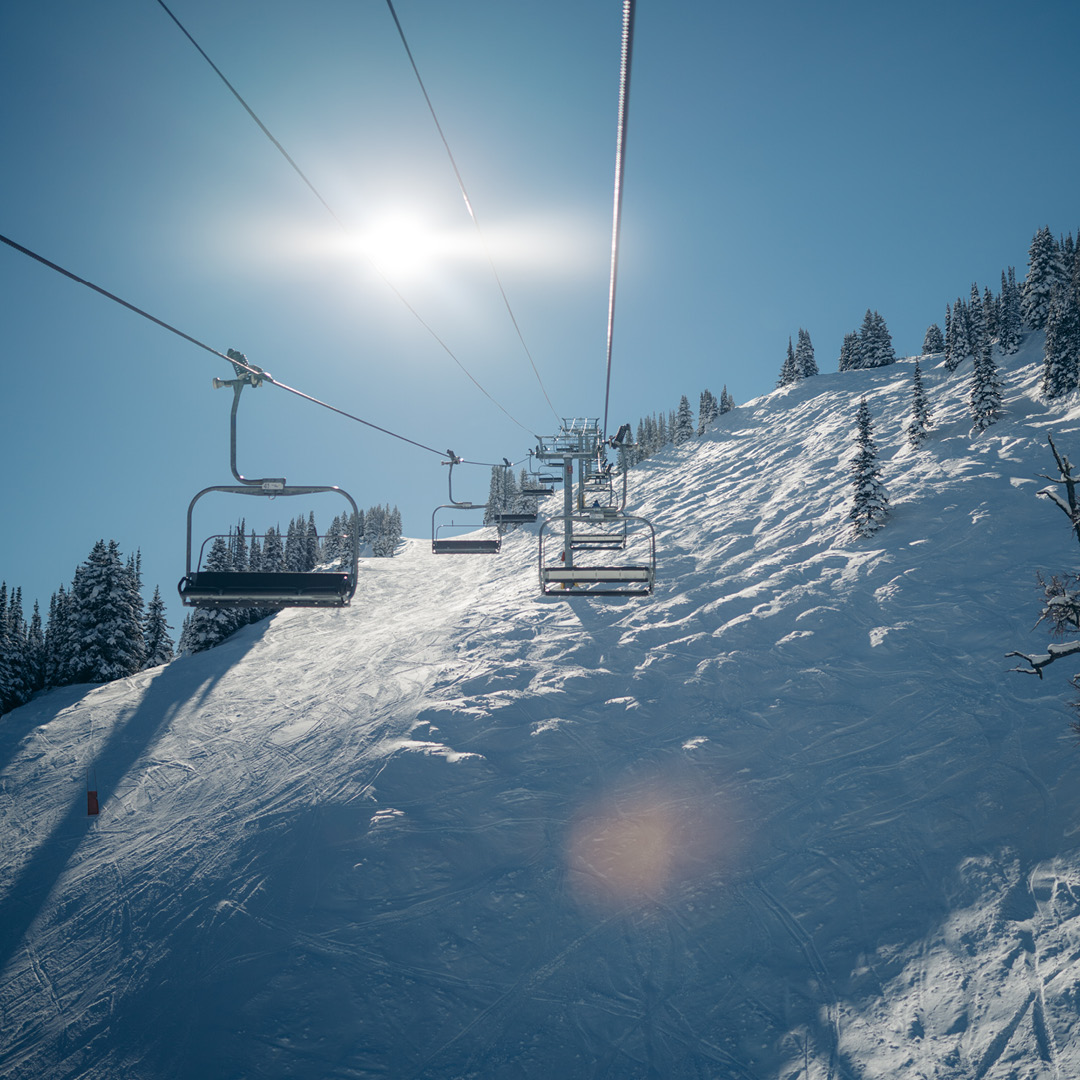 Apr 7, 2021
10 Best Runs for a Sunny Day!
At Banff Sunshine, we are located high in the Canadian Rockies, which gives our resort uninterrupted mountain views, which are amplified by the sunshine!
To help you take advantage of the fabulous spring ski conditions we have extended our lift hours an extra 30 minutes to give you more time on the slopes. Grab your spring shred crew and plan a visit to Banff Sunshine. Don't have your Sunshine Spring Season Pass yet? Your Banff Sunshine Spring pass is your all-access pass to Canada Best Spring Skiing, at just $498+GST your pass skis off in just 4 days! Buy yours today!
To make the most of your visit to Banff Sunshine and Canadas best spring skiing, we have created a list of the best runs to shred on a sunny day. Take a look at our top 10 runs to utilize the warmer weather and longer days.
Here are 3 Green Runs that are proof you can get amazing views on any run:
1. Meadow Park – To access this longer scenic run take a lookers right off the Wawa Quad Chair. While you are working your way over to the run look to your left to check out where some skiers have hiked to reward themselves with fresh turns.
2. Prune Pickers Pass – Another one of our cruiser green runs can be accessed by taking a lookers right from the top of Standish Express.
3. Rock Isle Road - Unloading off our beginner chair, Strawberry Express, will take you right to this lift. As you move straight, away from the lift you will be presented with jaw-dropping views.
Blue Runs that confirm you don't have to be an expert skier or snowboarder to be rewarded with breathtaking views:
4.World Cup Downhill – This Banff Sunshine classic is a quick skiers right off our longest char, Great Divide. The chair may take longer than the others but the view at the top is so worth it.
5. Raptor – While on Goats Eye Express sit back and soak up the sunshine. Once at the top take a lookers right to access this run. You will be rewarded with panoramic views of the resort.
6. Strawberry Surprise – This family-friendly run is accessed by taking a quick lookers left off our Strawberry Express Quad chair.
3 super sunny Black Diamond Runs with unbeatable views:
7. Bye Bye bowl – Once you get to the top of Lookout mountain using the Great Divide Chair you will be rewarded with breathtaking views of Mt Assiniboine, the beauty of this mountain is only intensified on sunny days.
8. Goat's Head Soup – This run, along with all of the South Side Chutes are a lookers right off Goats Eye Express. You may have to do a small amount of hiking but the top to bottom views of Delirium Dive is so worth it. Now that we are later into the season, the sun hits inside the Dive creating an unmissable view.
9. Angel Flight – Take a skiers left at the top of Angel Express to make your way to this run and give you unbeatable views of Monarch mountains.
10. Paris Basin – This run may require some walking after taking a lookers left off the Wawa Lift, but once you reach the drop in point you will be rewarded with unbelievable views