Wednesday, April 28
Sunscreen and Sun Safety in the Canadian Rockies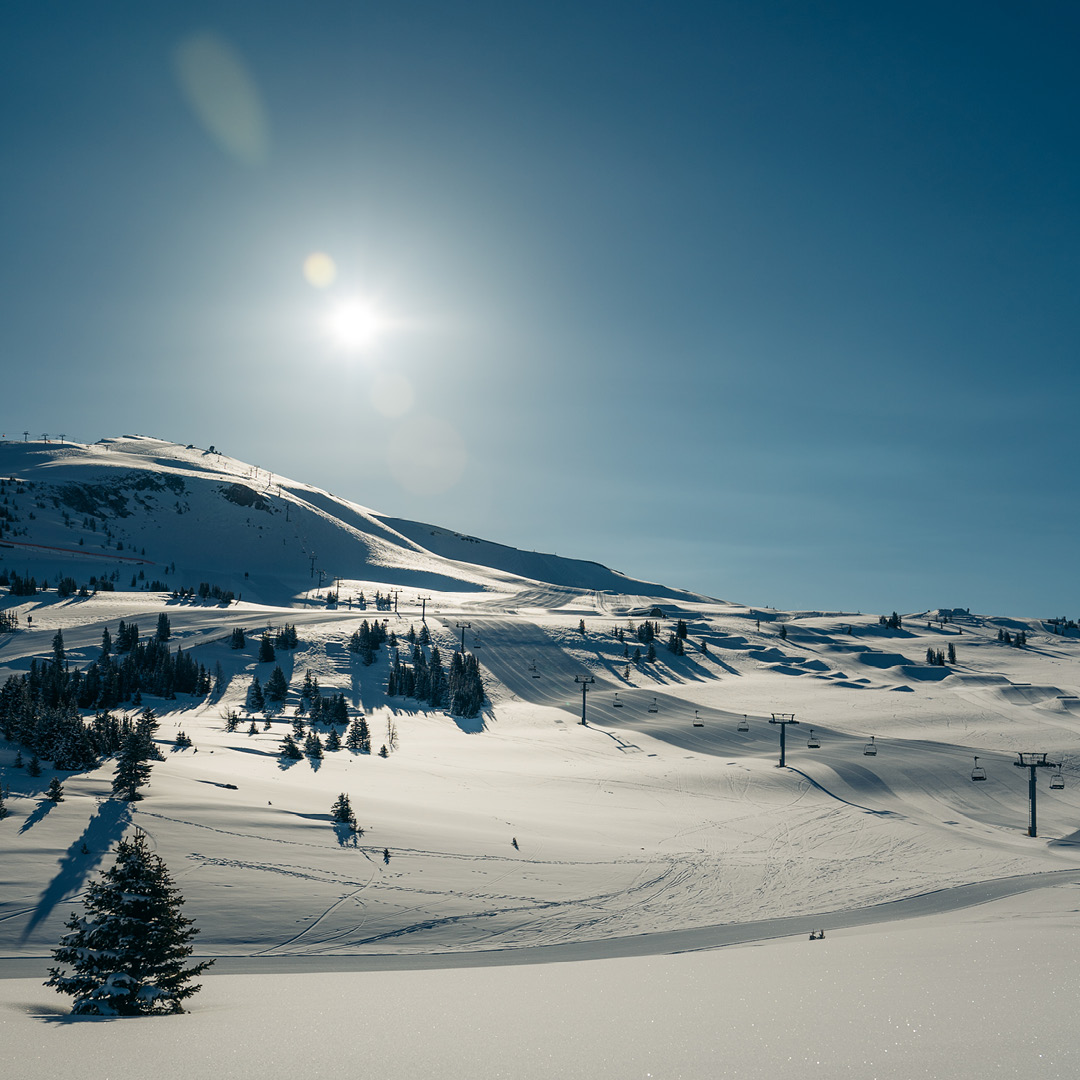 Apr 28, 2021
Sunscreen and Sun Safety in the Canadian Rockies
Let's talk about the sun, baby, let's talk about UVA's & UVB's, let's talk sun!
Despite how far we are from the equator, the UV rays on the slopes of Banff Sunshine can be quite powerful. The sun's strength is intensified due to our high elevation and snow's ability to reflect the UV rays.
At Banff Sunshine, we believe it's crucial to be SUN SMART. That's why we have teamed up with The Art of Skin in Canmore to highlight the importance of sun safety in the Bow Valley. The bright sunshine we see on the slopes of Banff Sunshine and in the towns of Banff and Canmore contains two types of ultraviolet rays that can have consequences on our skin. They are UVA and UVB rays. UVA rays are the rays that penetrate through clouds (these rays can age the skin prematurely and cause melanoma-related skin cancers), UVB rays are the rays that are out on a bright blue sunny day (these rays are also aging to the skin and are known to cause non-melanoma skin cancers such as Basal or Squamous Cell Carcinoma)
At Sunshine, a common myth we hear from younger skiers and riders that they don't need to lather on the sunscreen while out on the slopes because "it's not sunny out." The truth is, any day you're out on the mountain, it's essential to wear sunscreen. Why, you ask? Great question! Although on slopes, typically for most skiers and snowboarders, it's just our face that's exposed. The thin ozone layer gives the UV rays a better shot at penetrating your skin. As we mentioned earlier, the reflection from the snow can double your UV exposure.
People, like those of us who call the Rockies home, have heightened exposure to UV rays and are unfortunately at a greater risk of UV-related skin and eye damage. The intensity of UV radiation increases at higher altitudes because there is less atmosphere to absorb the UV rays. At 8,000 to 10,000 feet, UV exposure sits at about 64 to 80 percent greater than at sea level. Without proper daily skin protection, playing outdoors at our high elevation can lead to severe skin damage over time.
As skiers and snowboarders, we love spending time soaking up the sunshine in the great Canadian Rockies! To stay active as we age, it's important that we all take inventory of our sun exposure to limit the potential consequences of sun damage.
If you want to start practicing sun safety today, the number one thing you can do is start wearing a mineral-based sunscreen with an SPF of 30 or higher each. Dr. Lubitz, a registered dermatologist, recommends placing your sunscreen on your bathroom counter and put it on after you brush your teeth in the morning.
Our team at Sunshine recommends keeping a spare tube of your favorite sunscreen in your jacket pocket so you can easily reapply throughout the day while savoring Canada's Best Spring Skiing.
Art of Skin recommends using broad-spectrum (UVA/UVB) mineral-based sunscreens with an SPF of 30+ on areas of the body that are chronically exposed to the sun. Think, face, ears, nose, and neck. At Sunshine, we love mineral-based sunscreens because of their efficiency in protecting our skin from the sun. The minerals used in mineral-based sunscreen physically block harming UV rays for up to 4 hours.
If you're up at Sunshine and forgot your sunscreen, visit us at Sunshine Sports and ask to learn more about how you can protect your skin while enjoying Canada's Best Spring Skiing!