Wednesday, February 3
Mobile Sunshine Super Cards Have Arrived at Banff Sunshine!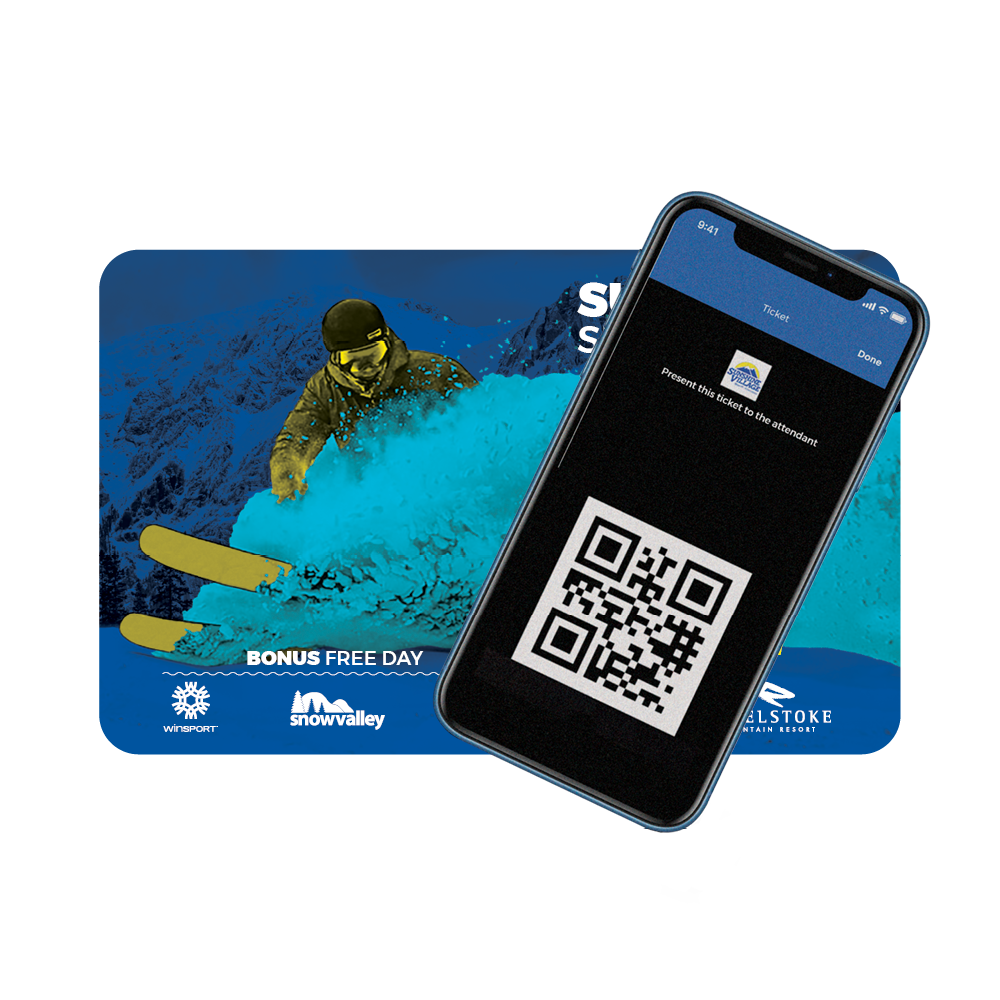 Feb 3, 2021
Mobile Sunshine Super Cards Have Arrived at Banff Sunshine!
Imagine, if only you could download your Sunshine Super Card to your phone…
This year, as part of our on-going goal to reduce touchpoints at our resort (for your health and safety), we've re-evaluated our Sunshine Super Card. Our team looked at our Sunshine Super Card with the filter, "how can we make our Super Card simpler and more efficient for our Super Cardholders?"
After hours of scratching our noodles, the gears to our collective brain started turning, as someone shouted, "let's make our super card available through our mobile app!"
"Yes, let's," – we all chanted in response.
And just like that, we all skied off with the common goal of transforming our most popular discount lift ticket into a mobile product. After rounds of testing, we at Banff Sunshine Village are proud to announce our Mobile Sunshine Super Card is now available on our estore. Our 2020/21 Sunshine Mobile Super Card is up and ready to grant you savings on Canada's Best Snow for the remainder of the 20/21 ski and snowboard season.
For your convenience, our new Sunshine Mobile Super Card will link directly with your credit card, allowing you to bypass our ticket windows and head straight up the Sunshine gondola. Our mobile Sunshine Super Card will work just like a traditional Sunshine Super Card – providing you with the same number of free days and the same super discounts on lift tickets.
For more information on our new Mobile Sunshine Super Card, or to purchase/download your mobile Sunshine Super Card click here.
*At this time, direct to lift access via our Mobile Sunshine Super Card is only available at Banff Sunshine Village. If you are using your mobile Sunshine Super Card at one of our partner resorts please visit their ticket window to receive your lift ticket for the day.