Wednesday, February 10
Ski & Snowboard Comedies To Get You Through The Cold Snap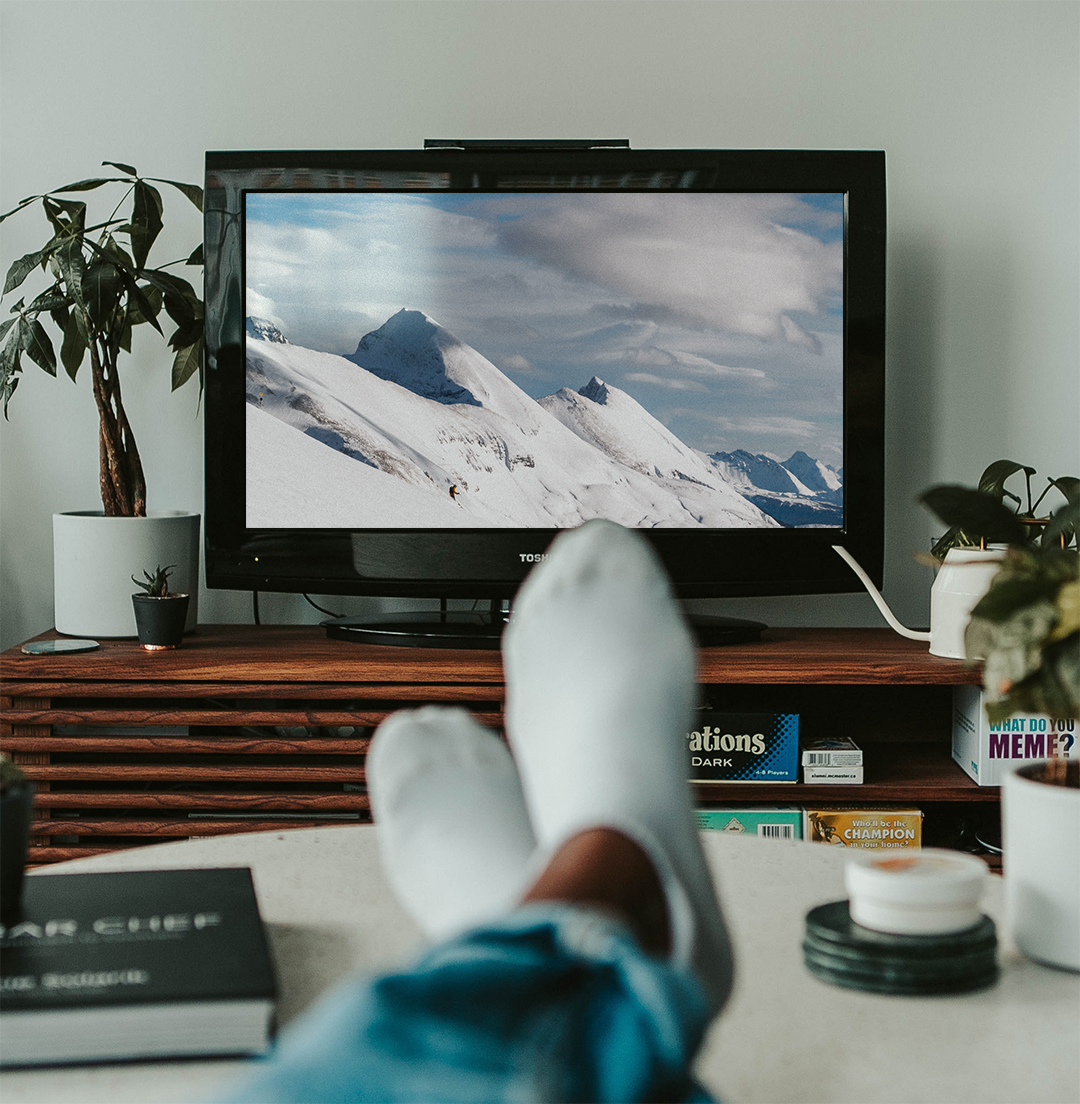 Feb 10, 2021
Ski & Snowboard Comedies To Get You Through The Cold Snap
We've all probably spent more time inside than we've wanted to this year, but with those deep freeze temperatures upon us, staying in and cozy continues. You may have even finished every good show on Netflix at this point, so take a look at some of our favourite comedies featuring our beloved skiing and snowboarding. It's great to see Hollywood getting out there and tearing up slopes, so let's all try to warm up with a little laughter.
Movies:
Downhill (2020) [R]
How To Watch: Amazon Prime
Downhill is a recent comedy-drama that features Will Ferrell and Julia Louis-Dreyfus as they take a family ski trip to the alps.
Hot Tub Time Machine (2010) [R]
How To Watch: Rent
Hot Tub Time Machine is a comedy that features Craig Robinson, John Cusack, and Rob Corddry as they use a time machine in a ski resort.
Out Cold (2001) [PG-13]
How To Watch: Rent
Out Cold is a comedy that features Zach Galifianakis and Jason London as a group of snowboarders who live in a ski town in Alaska.
Family-Friendly Movies:
MVP: Most Valuable Primate (2004) [G]
How To Watch: Amazon Prime
MVP is a family-comedy that features a snowboarding chimp who shreds the mountainside of Colorado.
Agent Cody Banks (2003) [PG]
How To Watch: Rent
Agent Cody Banks is an action-comedy that features Frankie Muniz, who has a wild jet-powered snowboard scene.
Jack Frost (1998) [PG]
How To Watch: Rent
Jack Frost is a comedy-drama that features Michael Keaton as a snowman who has an action-packed snowboard chase scene.
TV Episodes:
Forever (2018) [TV-14]
Season 1 - Episode 1 - Together Forever
How To Watch: Amazon Prime
This episode of Forever features Fred Armisen and Maya Rudolph as a married couple who take a ski trip to the mountains.
It's Always Sunny In Philadelphia (2016) [TV-MA]
Season 11 - Episode 3 - The Gang Hits the Slopes
How To Watch: FX
This episode of It's Always Sunny features Danny DeVito, Charlie Day, Glenn Howerton, Rob McElhenney, and Kaitlin Olson as the gang goes skiing.
The Simpsons (2000) [TV-PG]
Season 11 - Episode 10 - Little Big Mom
How To Watch: Disney+
This episode of The Simpsons features the beloved Simpsons family as they go on a ski trip.