Tuesday, May 4
Taste of Sunshine, Goat's Eye Pineapple Salsa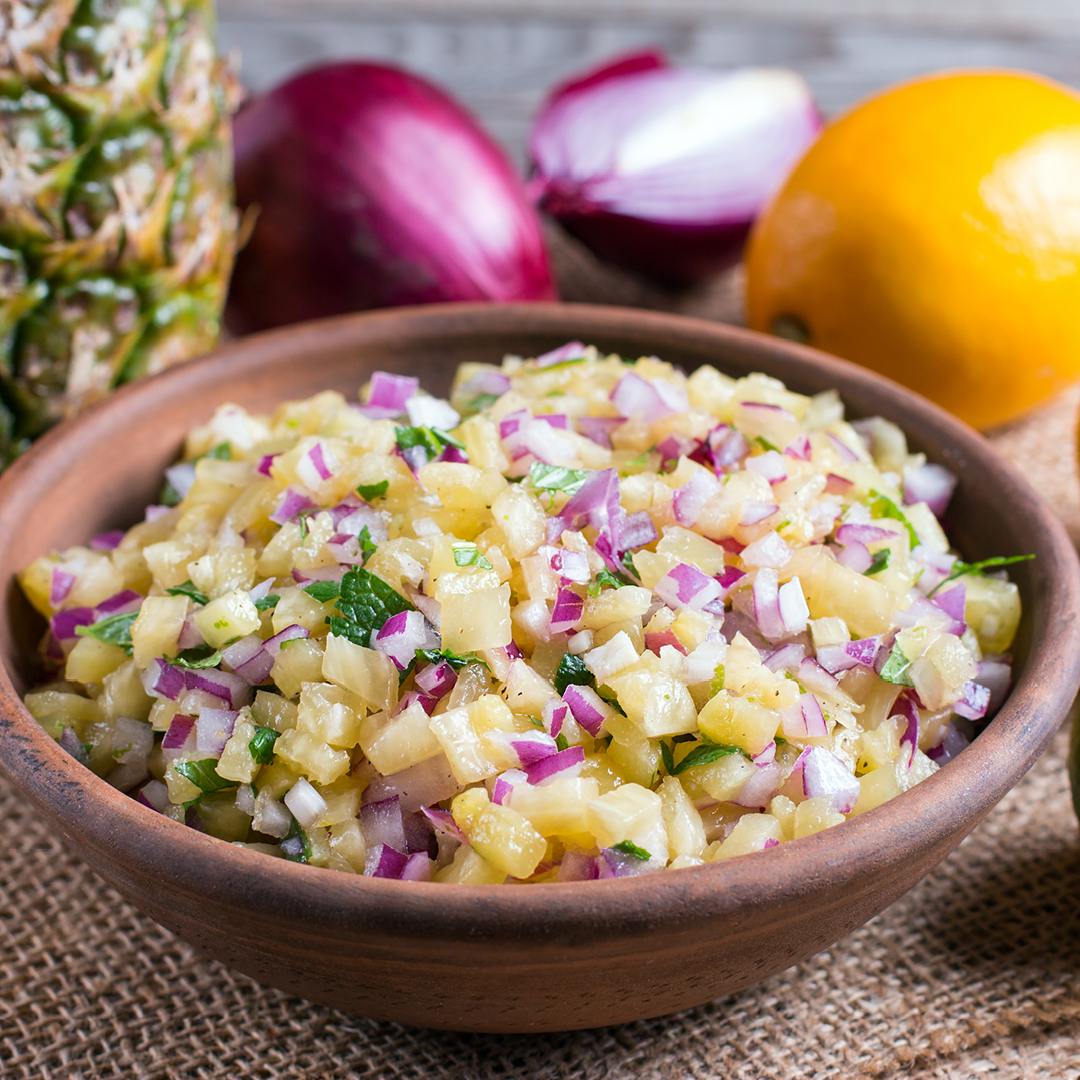 May 4, 2021
Taste of Sunshine, Goat's Eye Pineapple Salsa
On May 5th, we at Banff Sunshine Village look forward to treating ourselves to some Mexican-inspired cuisine and this year is no different.
Not sure what to make to please the household, well look no further. This colorful pineapple salsa will be a hit. It is the perfect combination of sweet and spicy, kind of like spring skiing on its namesake, and it is super easy to make. You can serve it with grilled chicken or fish, or as an appetizer with chips. This Cinco de Mayo why not try something new; our Goat's Eye Pineapple Salsa will really spice up your celebrations!
Goat's Eye Pineapple Salsa
1 cup finely chopped fresh pineapple
¼ cup of black beans
¼ cup finely chopped red onion
¼ cup red bell pepper, chopped
1 jalapeno pepper, seeded and minced
1 tablespoon finely chopped fresh cilantro
1 tablespoon lime juice
1 clove garlic, minced
½ teaspoon white sugar
½ teaspoon salt
In a serving bowl, combine pineapple, red onion, bell pepper, jalapeno pepper, cilantro, lime juice and garlic. Then season to taste with sugar and salt. Stir to combine. Cover with plastic wrap and refrigerate for 1 hour so flavors can meld.