Wednesday, December 16
Sunshine's Holiday Gift Guide.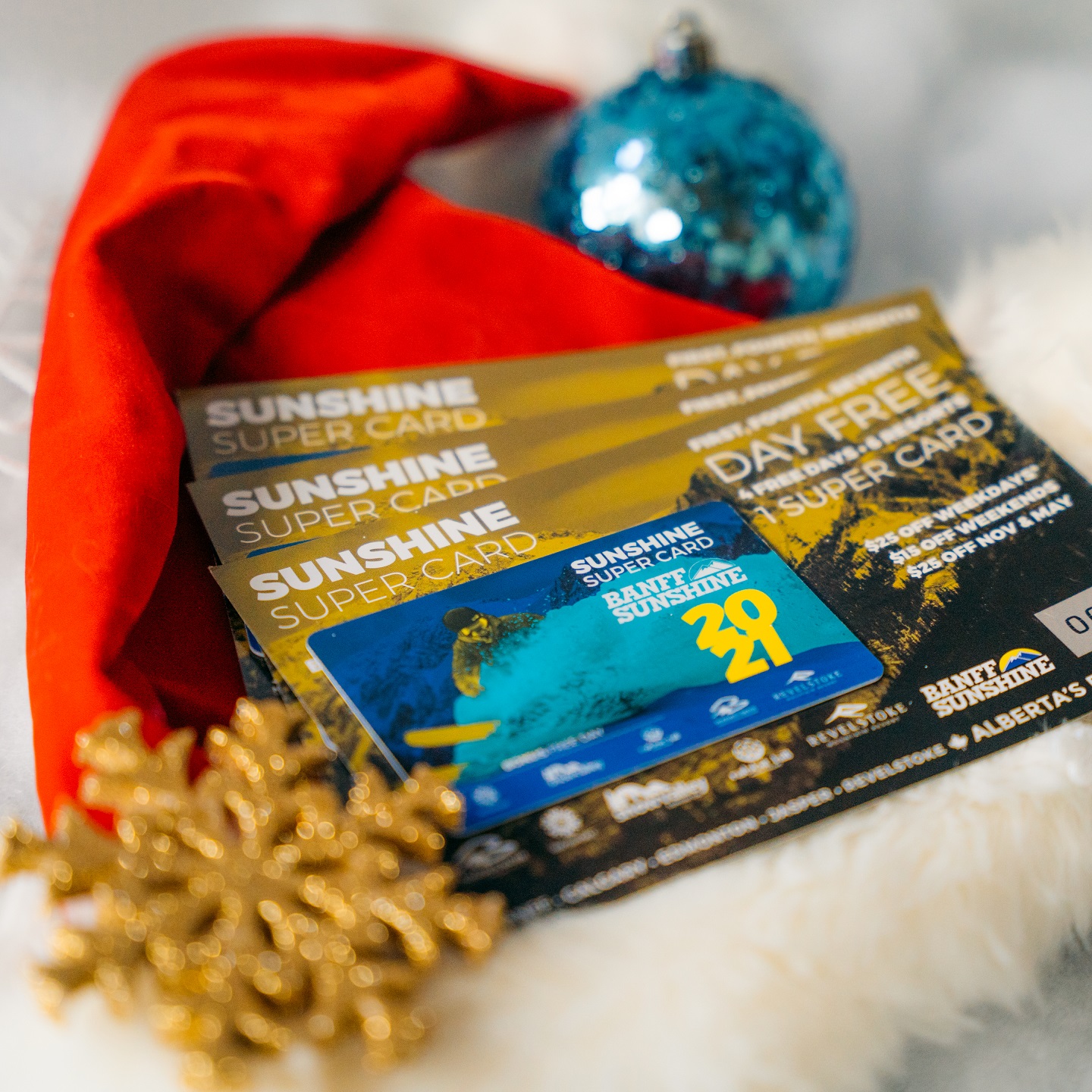 Dec 16, 2020
Sunshine's Holiday Gift Guide.
Looking for stocking stuffers? Gift a little Sunshine this holiday season.
With Christmas fast approaching, and Canada's Best Snow on our mind, we wanted to share gift ideas for the skier or snowboarder on your Christmas list.

Here are 9 Sunshine gifts under $100 you can get on our e-store right now.

1. Sunshine Super Cards
At just $99, a Sunshine Super Card grants its owner 3 free days of skiing at either Banff Sunshine Village, Marmot Basin, or Revelstoke and a bonus free day to use at Winsport in Calgary, or Edmonton's Rabbit Hill or Snow Valley. Plus, great discounts on lift tickets all season long. Surprise your favorite skier with a Sunshine Super Card and order yours online.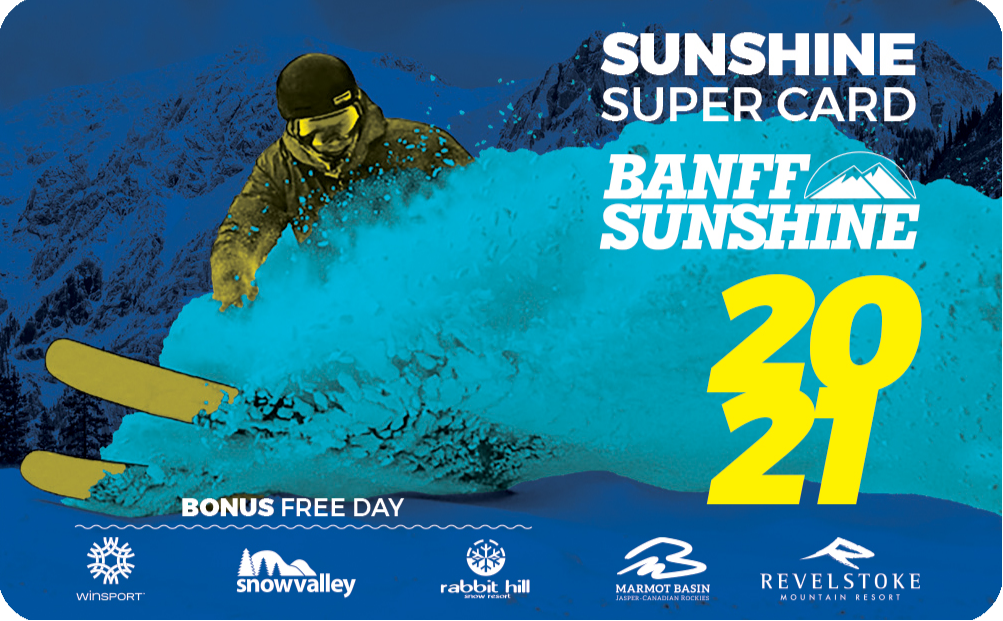 Super cards are $99 until Dec 27, prices go up to $133 Dec 28.
2. Sunshine Sweaters
Gift your favorite ski or snowboard buddy a cozy and eco-friendly Sunshine sweater for $85. We got 8 sunshine-inspired designs to choose from, including a cool trail map design!
As our Pure Waste sweaters are made from 100% recycled materials, you will also be supporting a cleaner textile industry.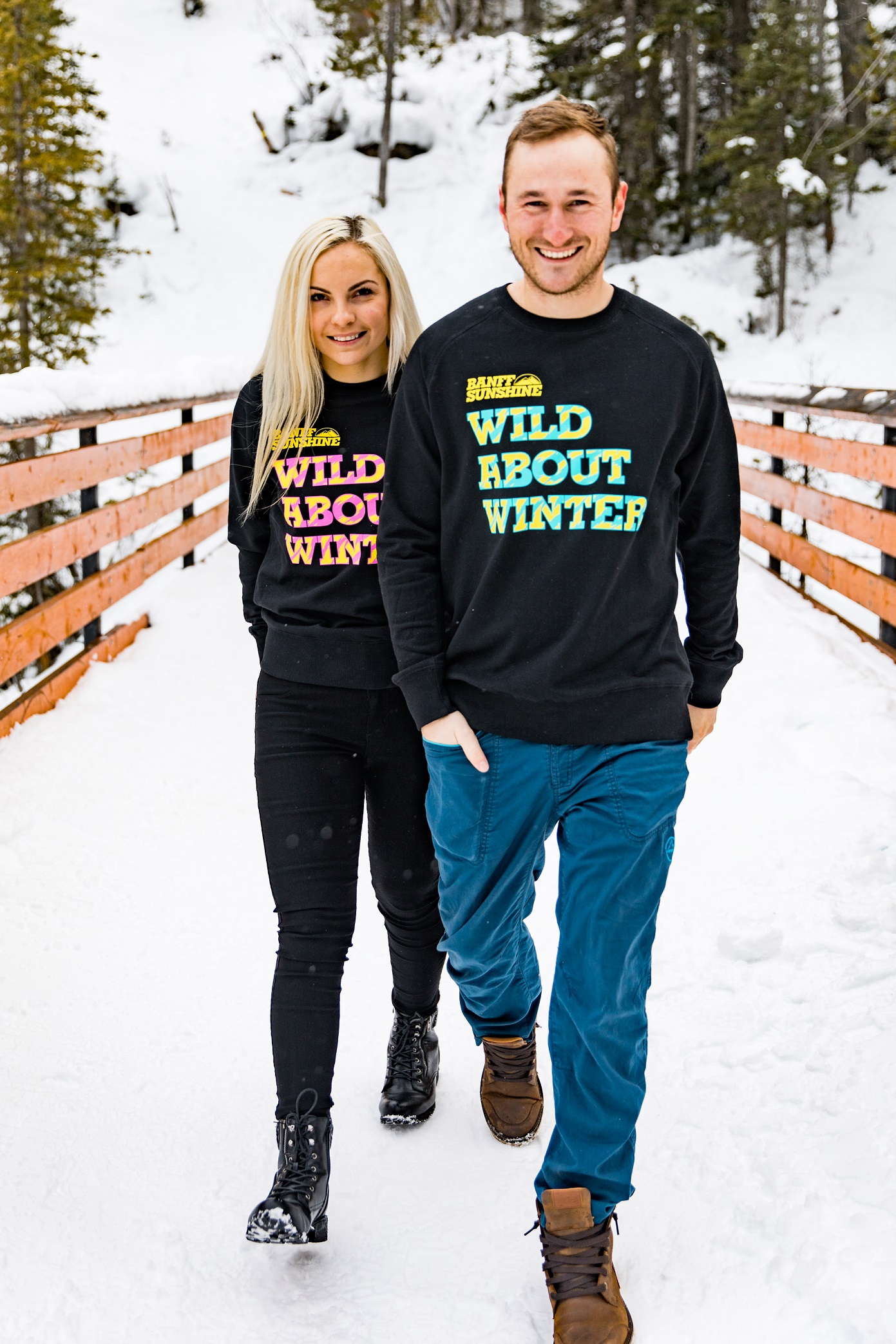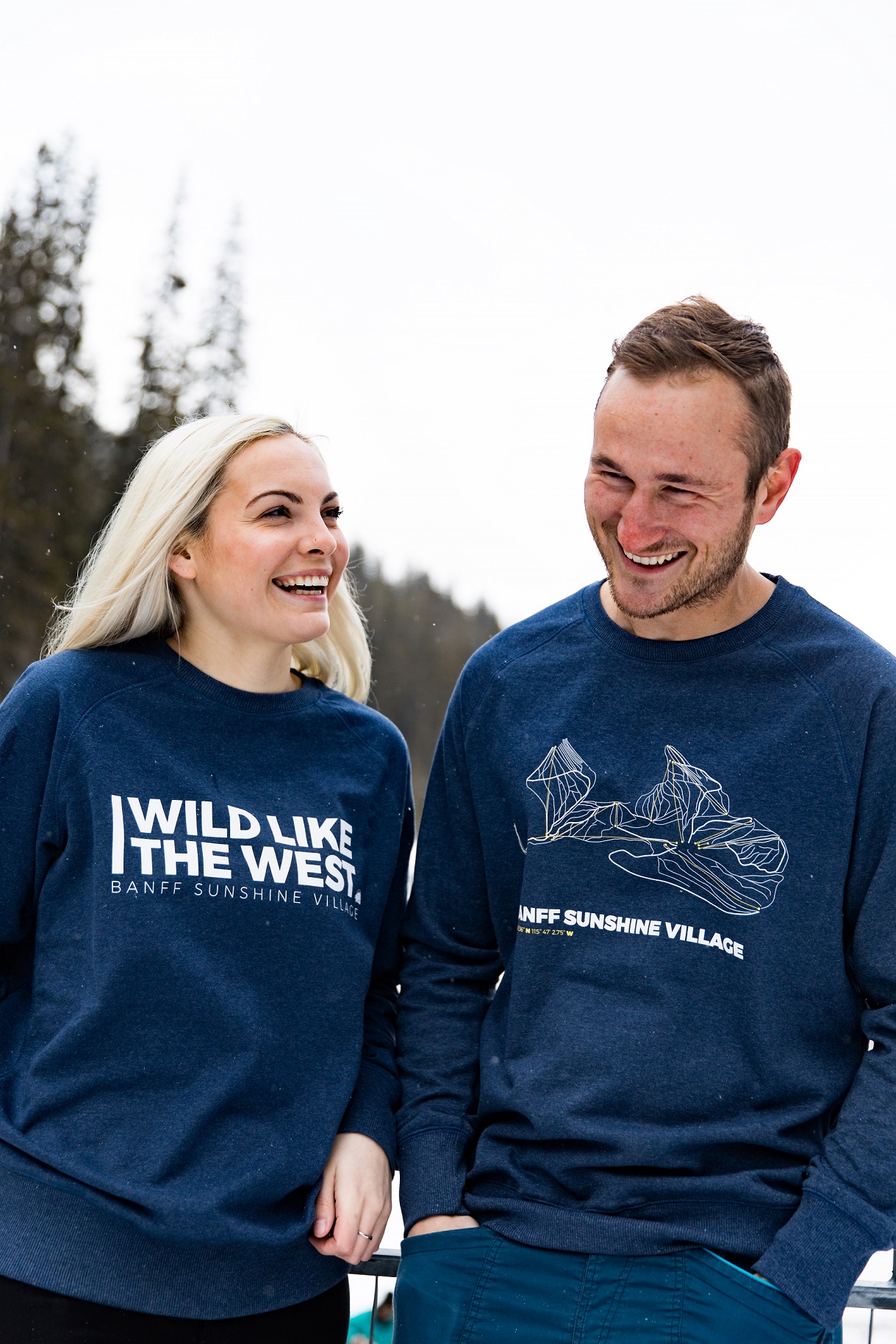 3. Sunshine Trail Sign
Is Sunshine Coast his or her favorite run? Get your special skier a Sunshine Trail Sign for $32.99.
Choose their favorite run or customize it as desired! You can now customize the name, the colour of the run, the number and the direction of the arrow.
4. Ski Socks
A pair of Sunshine Ski Socks will keep the skier or snowboarder on your list comfy while on the slopes.
Our socks are $30 and are made of 50% Coolmax, 40% Nylon and 10% Lycra. Coolmax is a moisture-wicking and breathable material that absorbs little fluid and dries relatively quickly. Perfect for a day on the snow!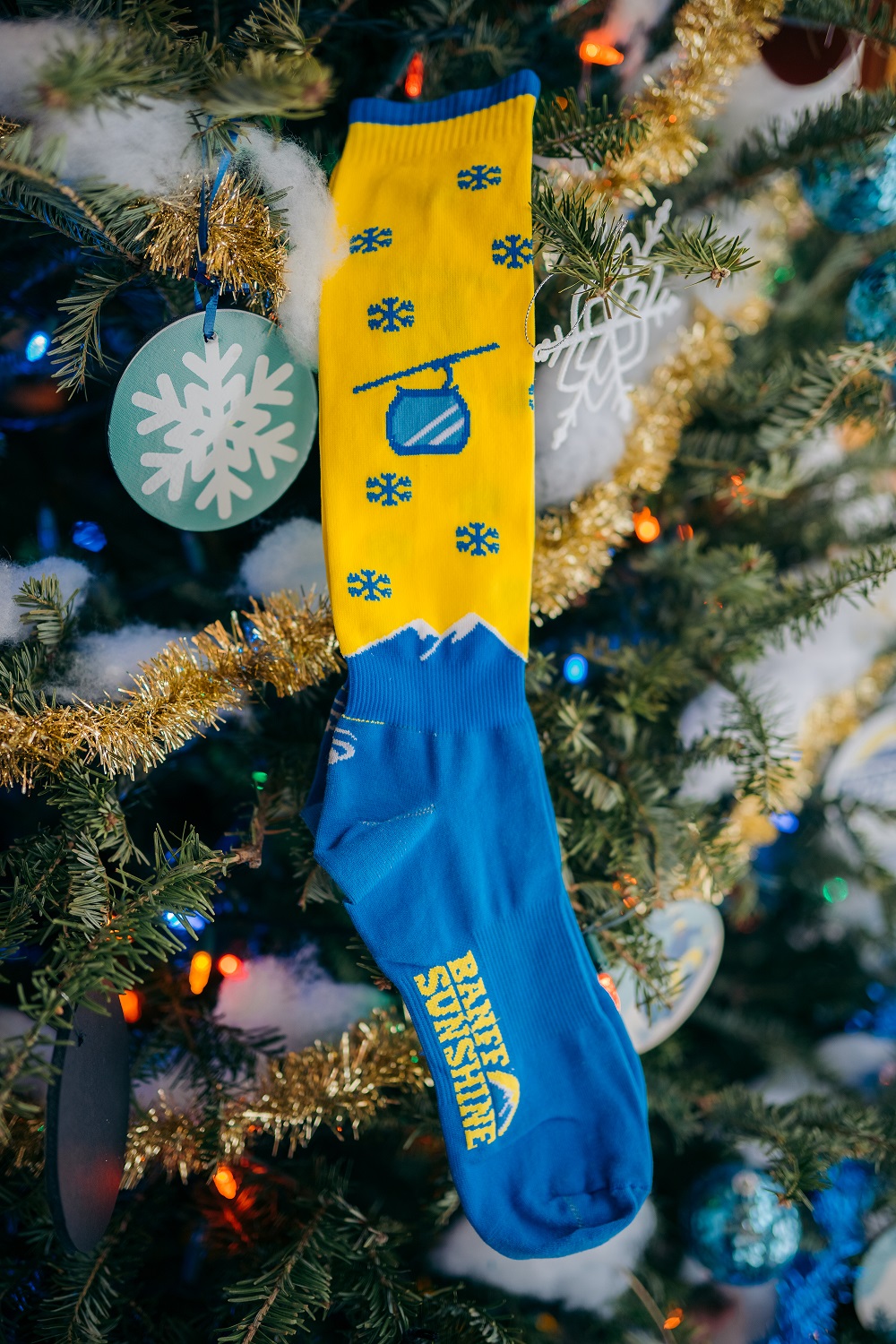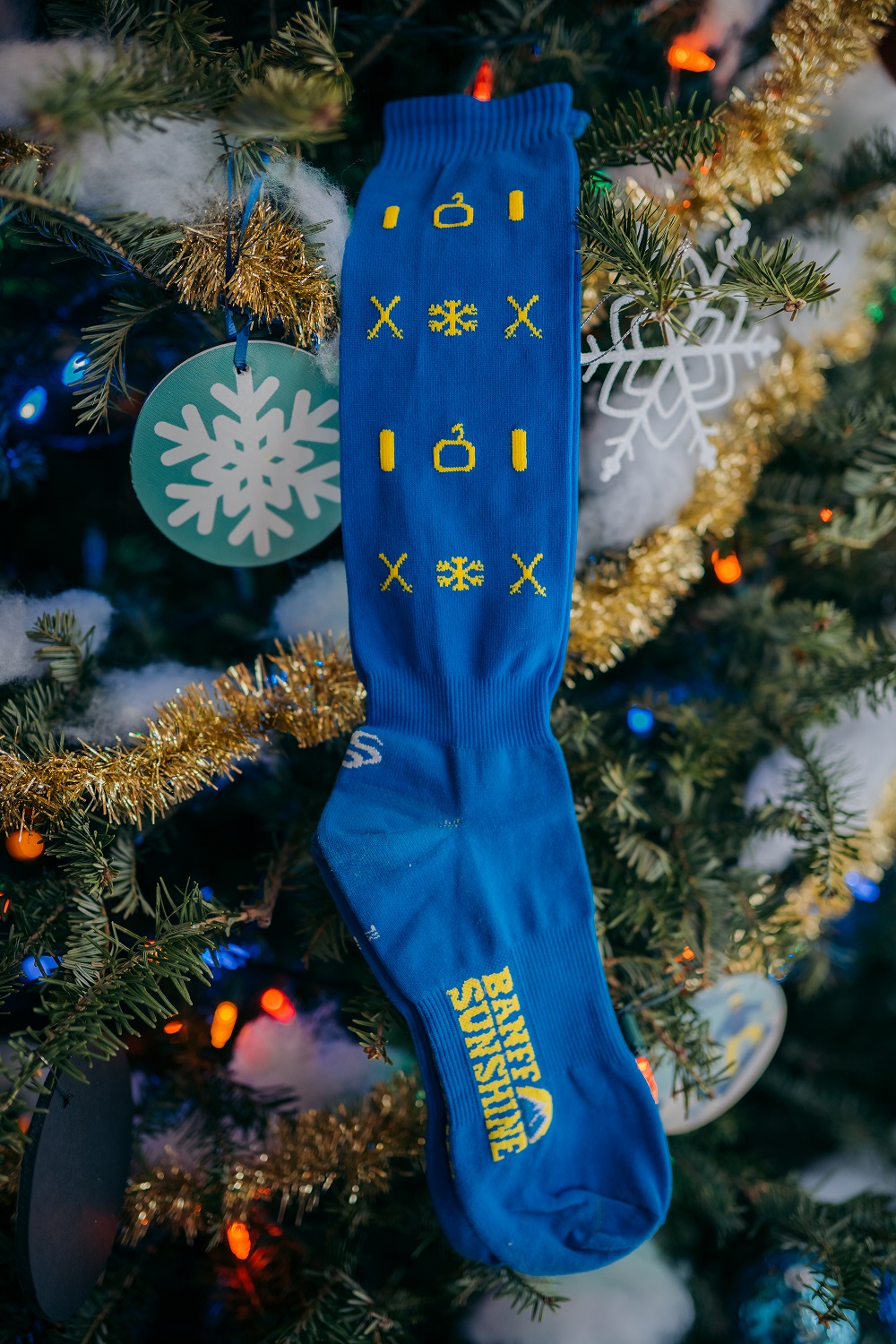 5. Sunshine Face Masks
Keep your special skier safe on the mountain with our new Sunshine face masks.
Pick one (or more) of our Sunshine-inspired designs. Our double layer masks come with a filter pocket for an optional insertable filter and are just $15 each.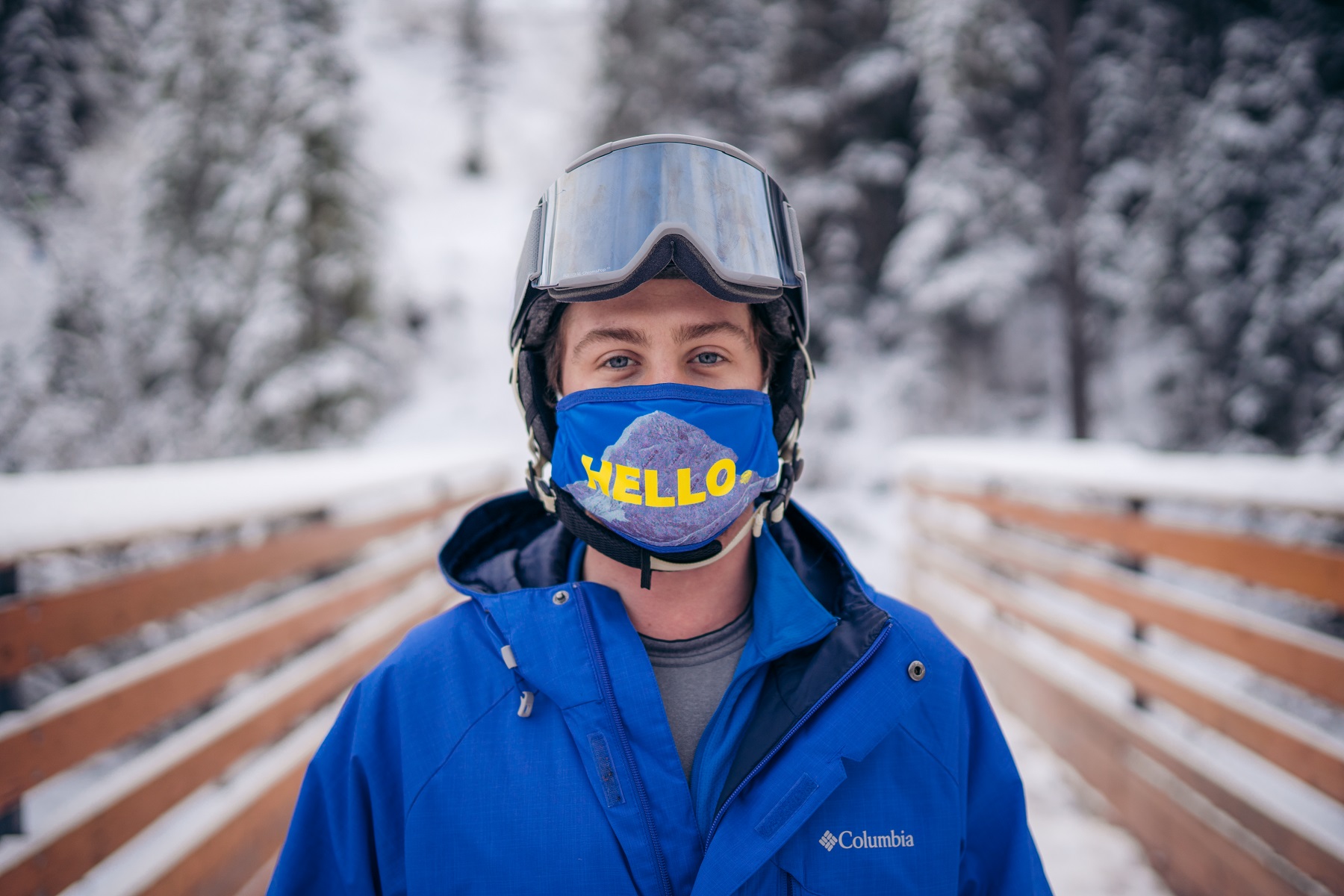 6. Hand Sanitizer
Keep your ski buddy's hands soft and clean with our Sunshine hand sanitizer, produced locally in Calgary by DYP Refillery.
At $12 each, our Hand Sanitizer is made with 70% alcohol, aloe vera and distilled water — topped up with a fresh Sunshine sent.
Pair it with a Sunshine face mask for extra protection on the slopes!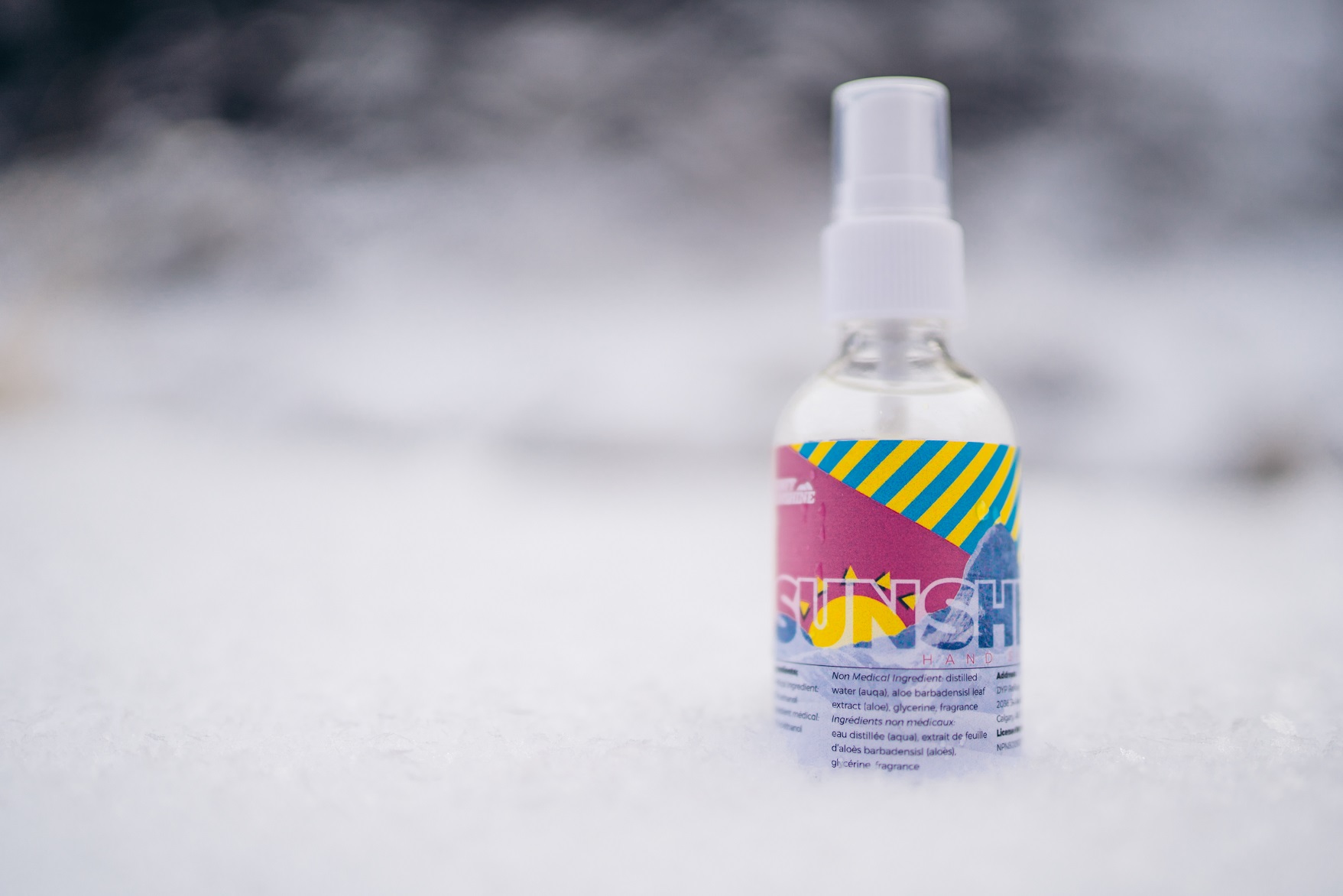 7. Water Bottles
Staying hydrated while skiing or snowboarding is a must. Just like any other sport, skiing and snowboarding require energy and strength. The best way to stay hydrated and make sure your favorite shredder is drinking enough water is with a Sunshine Water Bottle gift.
Our "melted champagne powder" water bottle is only $15.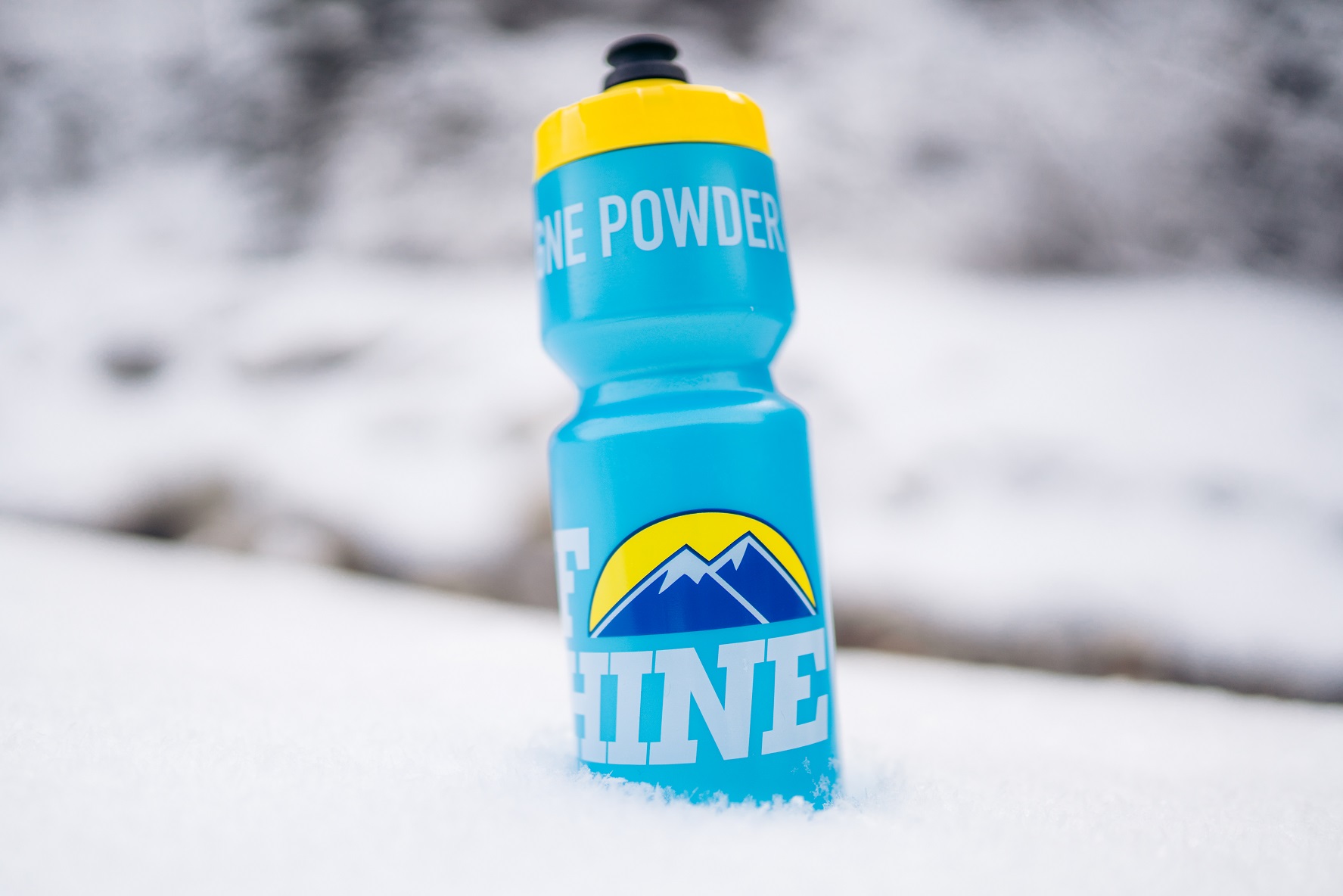 8. Pop Sockets
Available for $10, PopSockets are more than just an additional grip, they add personality and functionality to mobile phones, tablets, gaming devices and more.
Attach a Sunshine PopSocket to the back of any device to form a grip, media stand, cord wrap or decorative fidget item.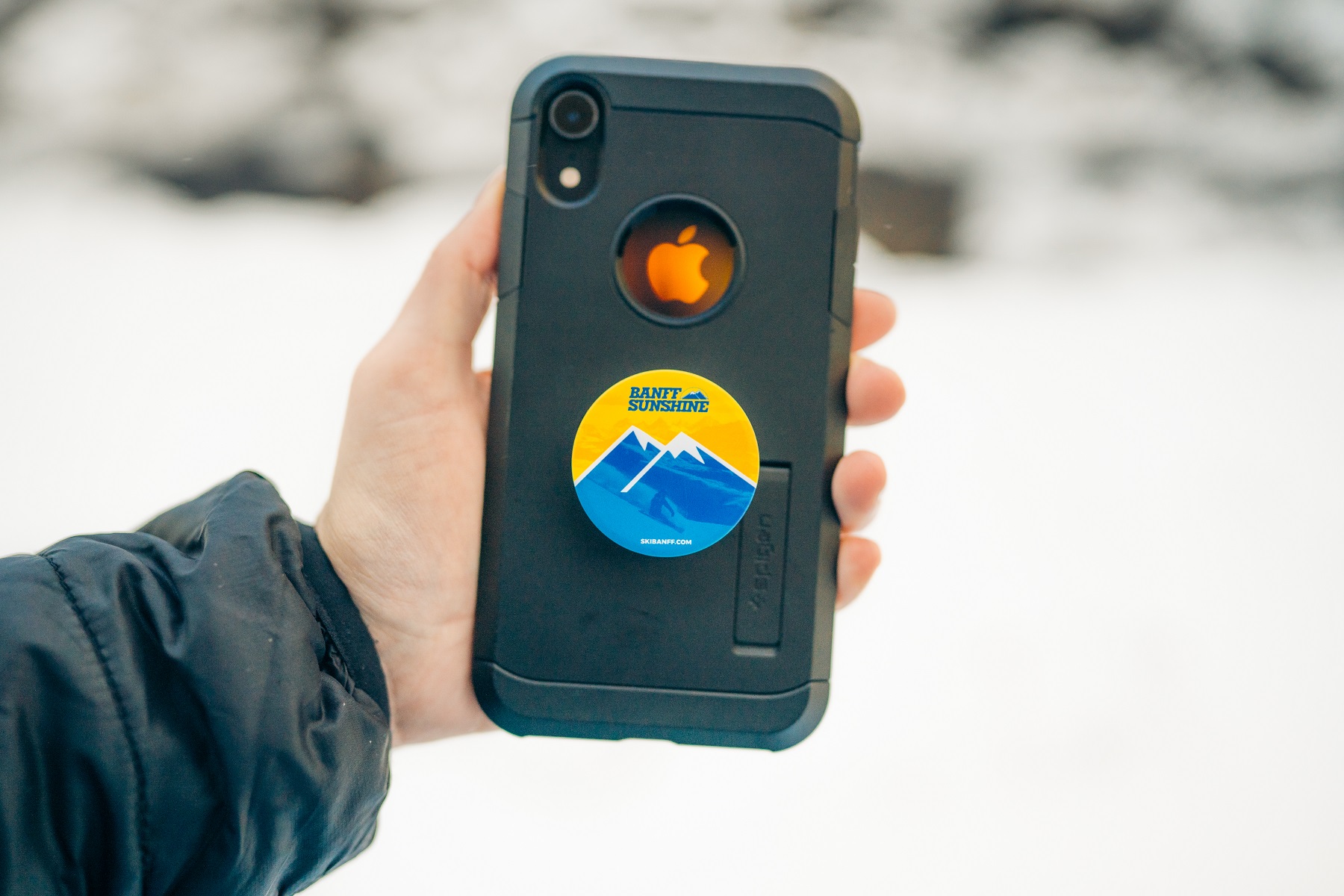 9. Gift Cards
Not sure yet? Grab a Sunshine Gift Card. Available in $25, $50 and $100, these cards can be used to make purchases at Sunshine Village locations, Sunshine Mountain Lodge and Calgary Snow Central.