Tuesday, December 15
Taste of Sunshine, Eggnog Panna Cotta with Gingerbread Cookies.
Dec 15, 2020
Taste of Sunshine, Eggnog Panna Cotta with Gingerbread Cookies.
'Tis the skison to enjoy a little holiday baking!
Despite the holiday season looking a little different this season – we are grateful that technology allows us to celebrate with friends and family virtually (and that our wifi has been upgraded to allow us to join all the merry zoom gathering of the season freeze free.)
To help you add a little Sunshine to your Holiday baking, our chef has shared his favourite holiday treat recipe!
INGREDIENTS
Eggnog Panna Cotta
- ¼ ounce gelatin
- ¼ cup cold milk
- 2 ¾ cup full-fat eggnog
Gingerbread

- ½ cup butter

- ½ cup brown sugar

- ½ cup molasses

- 1 small egg

- 1 ½ cup all-purpose flour

- ½ tsp salt

- ½ baking soda

- 1 tsp ground ginger

- ¾ tsp cinnamon

- ¾ tsp ground cloves

- ¼ tsp nutmeg

- ¼ tsp allspice
Chantilly Cream
- 1 cup heavy whipping cream
- 1 tbsp Baily's Irish Cream
- 1/3 Cup Powdered Sugar
- 1 tsp Vanilla
Garnish with
- Shaved dark chocolate
- Fresh raspberries
PREPARATION
Prepare the Eggnog Panna Cotta
1. Sprinkle the gelatin over the cold milk to soften.
2. In a medium saucepan, heat ¾ of cup eggnog until it is scalding and wisk in the gelatin milk mixture to the hot eggnog.
3. Wisk in the remaining eggnog.
4. Pour the mixture into nice glasses and let it chill in the refrigerator overnight to allow it to set.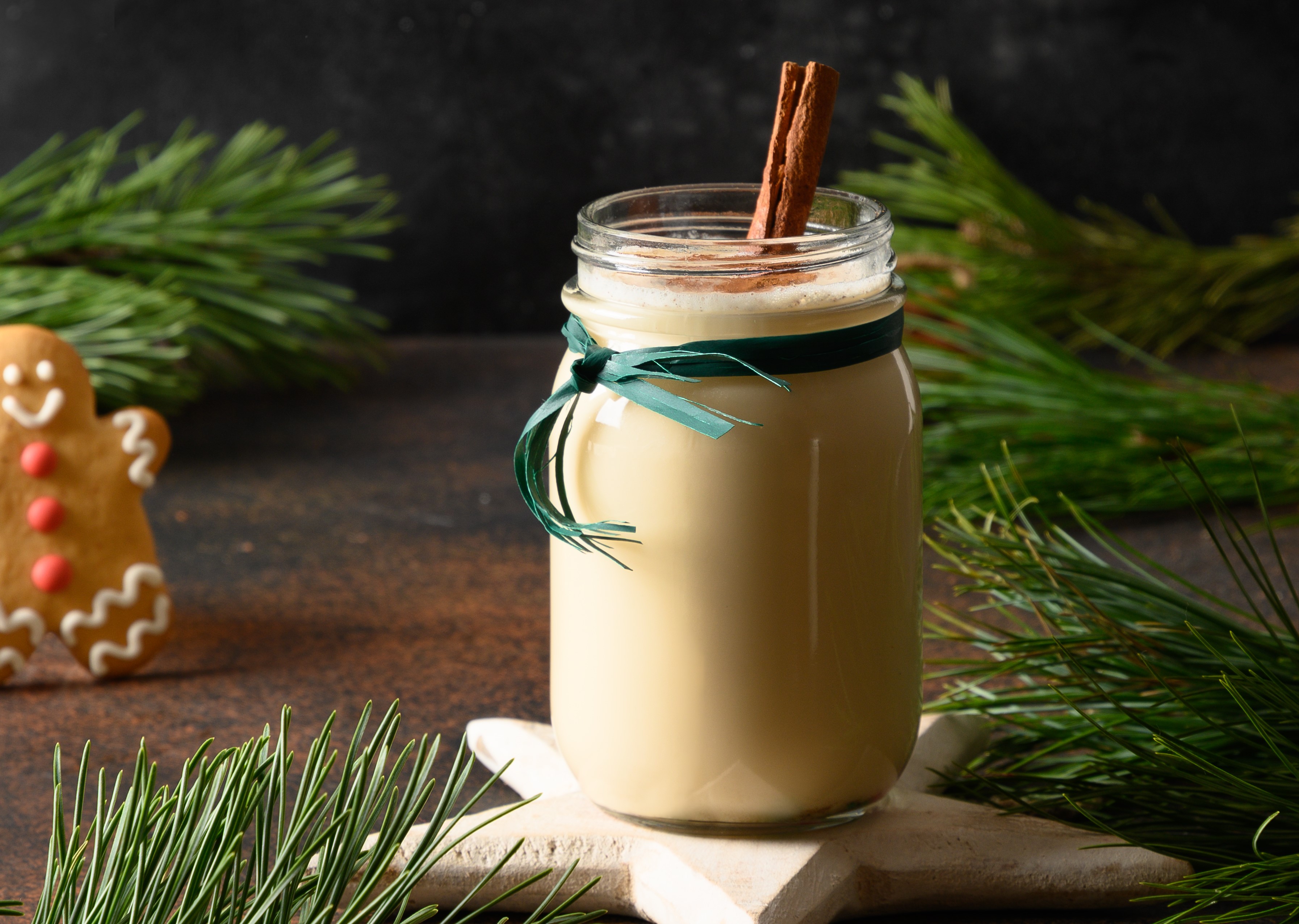 Prepare the Gingerbread Cookies
1. Using a stand mixer cream the butter with the sugar. Add the molasses and continue to mix.
2. Add the egg in and continue to mix at medium speed. Then, add the spices, baking soda and salt.
3. Fold in the flour and allow to combine. Scrap the sides of the bowl down to mix well.
4. Take the dough out of the bowl and place it in plastic wrap. Refrigerate for 3 hours or overnight to relax the dough.
5. Once the dough is set, flour a work surface and roll out the dough to ¼ inch thick.
6. Cut out fun shapes such as candy canes or snowflakes using cookie cutters.
7. Preheat your oven to 350°F and place the raw cookies onto a parchment-lined baking sheet. Place your cookies in the hot oven and bake for 10 minutes.
Prepare the Chantilly Cream
1. Add all the ingredients to a stand mixer and mix on medium-high speed until it reaches a stiff peak.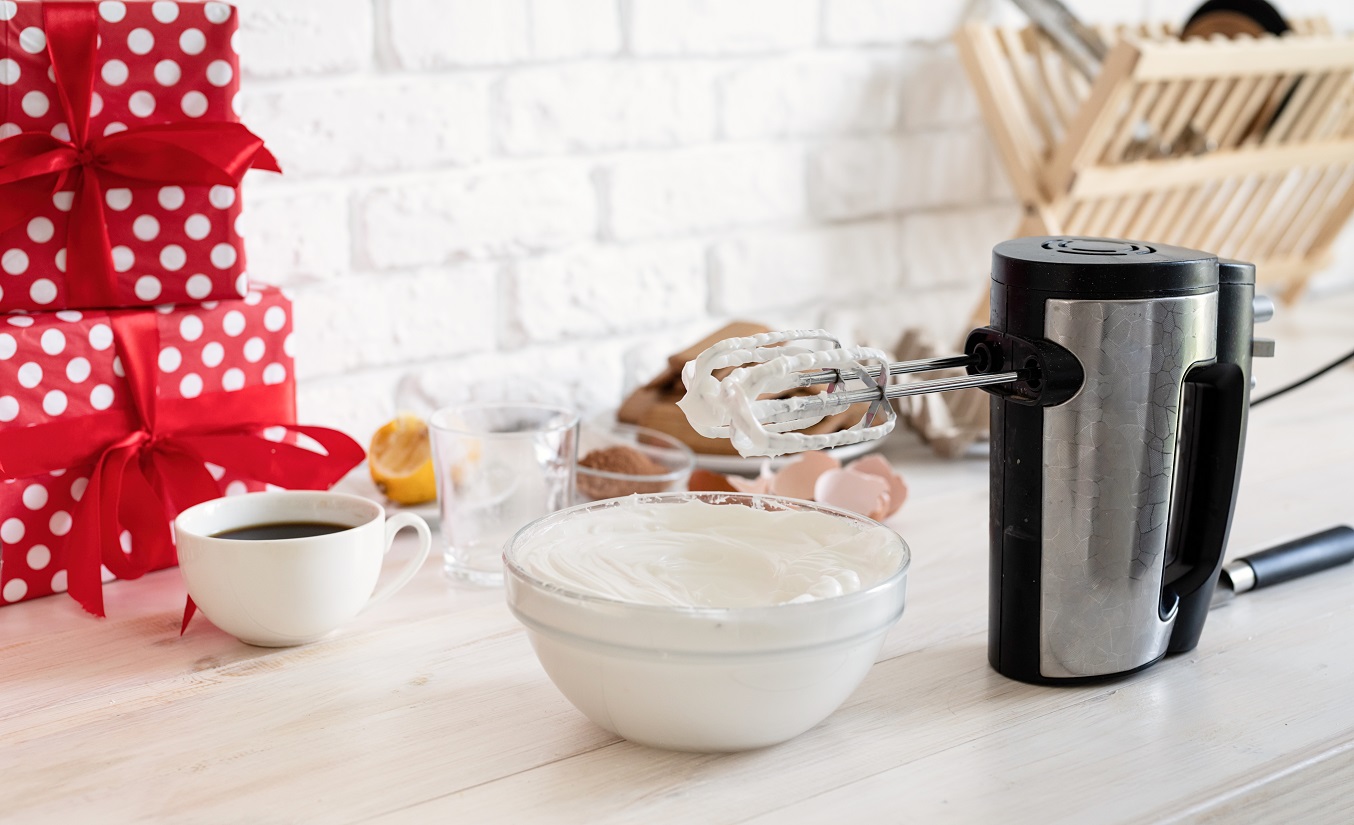 Build the dessert
Once the Panna Cotta is set and the cookies are cooled, we can build this yummy dessert!
1. Take the martini glasses with the panna cotta out of the fridge.
2. Pipe on a (very) generous amount of the chantilly cream to one side.
3. Place one or two of the cooled cookies on top of the cream.
4. Finish with some shaved dark chocolate and a fresh raspberry.
5. Serve immediately and enjoy!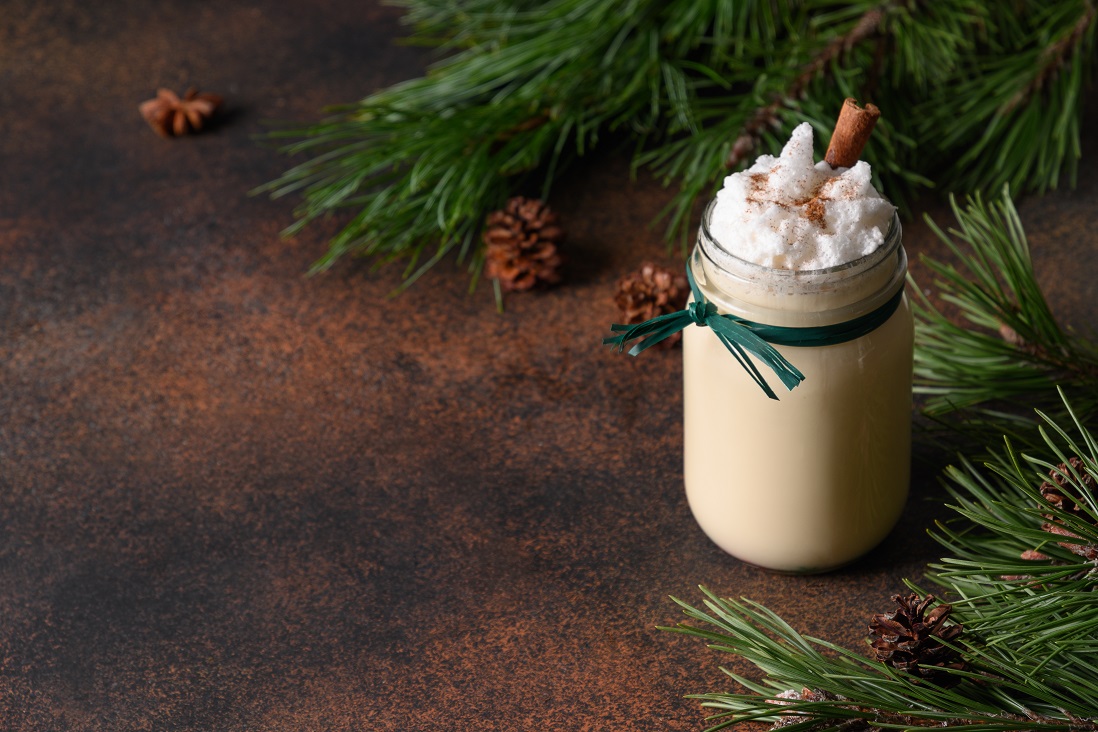 Happy holidays from Banff Sunshine Village