Monday, April 1
Sunshine Eats, Always Fresh, Sometimes Frozen.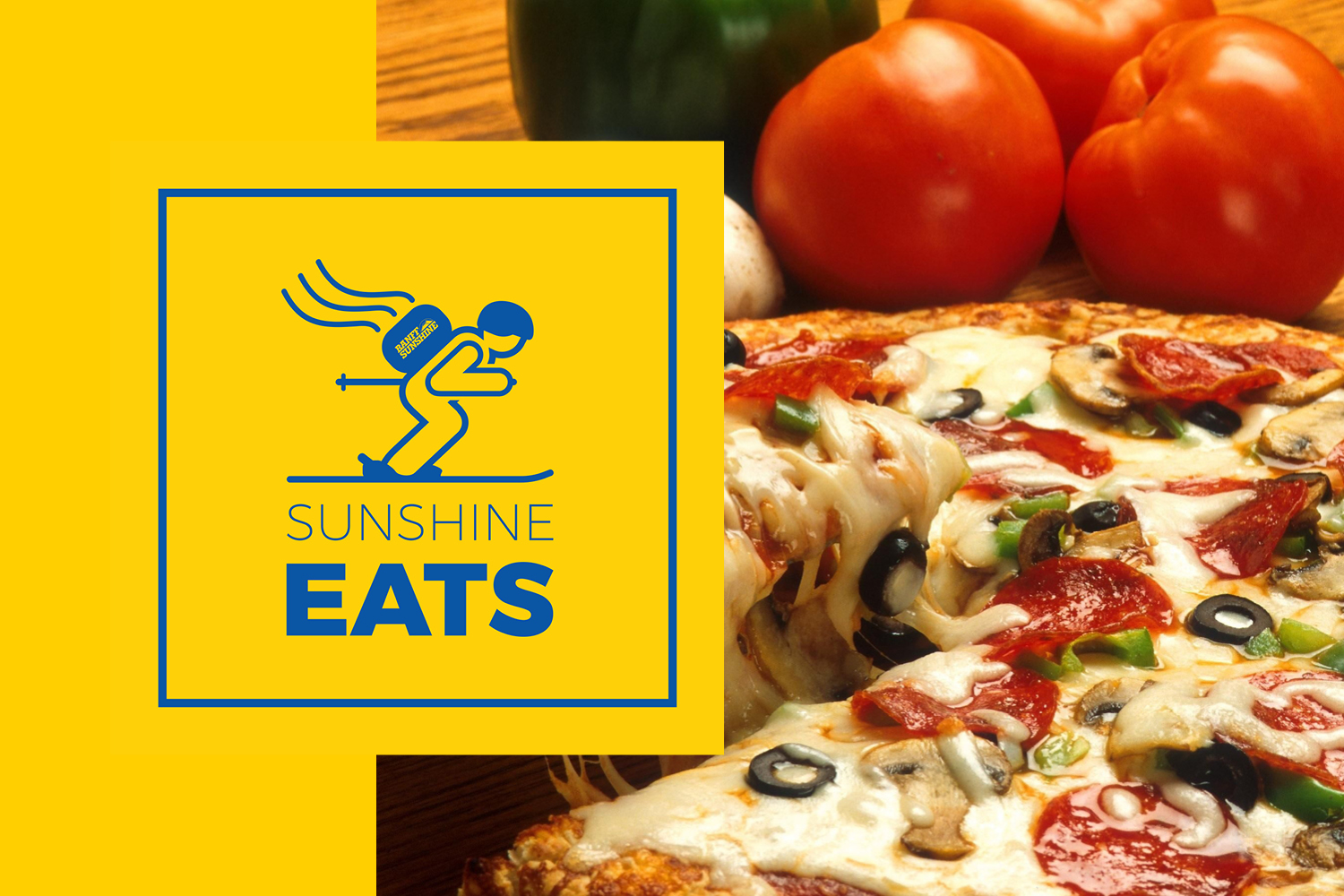 Apr 1, 2019
Sunshine Eats, Always Fresh, Sometimes Frozen.
This April 1st, after months of logistical planning, we're thrilled to announce the launch of "Sunshine Eats."
Sunshine Eats, is our version of "Uber Eats" or "Skip the Dishes." With the Sunshine Eats App guests can now order menu items from any of our on-mountain restaurants, and have their lunch skied directly to them.
With the Spring Ski Season here, more and more skiers and riders have been asking us for ways they can enjoy nachos from trappers on the slopes, vs in the restaurant.
At Sunshine, we're famous worldwide for our spring skiing. We get it, when the weather is beautiful we rather be outside on the mountains enjoying a pizza.
Here's how it works:
· With Sunshine eats, you will first need to create a profile (this can be linked to your season pass or Sunshine Super Card)
· Once you have a profile, you can scroll through menu items from any of our restaurants.
· See something you like, take of your mitt and click order.
· Your order will be expedited to our kitchen and will be made fresh.
· Once ready, your delivery skier will pick up the order and ski it right to you.
Our app uses a location tracking software that allows the delivery skier to know exactly where you are.
For speediest service, when ordering with Sunshine Eats we do recommend that you stay in the same location from time of order to delivery. As Sunshine has over 3,380 acres of skiable terrain, if you move it can take time for our delivery skier to catch up with you.
Weather is the Canadian Rockies is unpredictable. We do use insulated delivery bags for Sunshine Eats, however in extreme weather these bags can be, well, useless. That said with Sunshine Eats, your food is always fresh. Even if sometimes frozen.
Happy April Fools from Banff Sunshine Village!