Monday, December 27
Sunshiners to Know: Stephanie ODette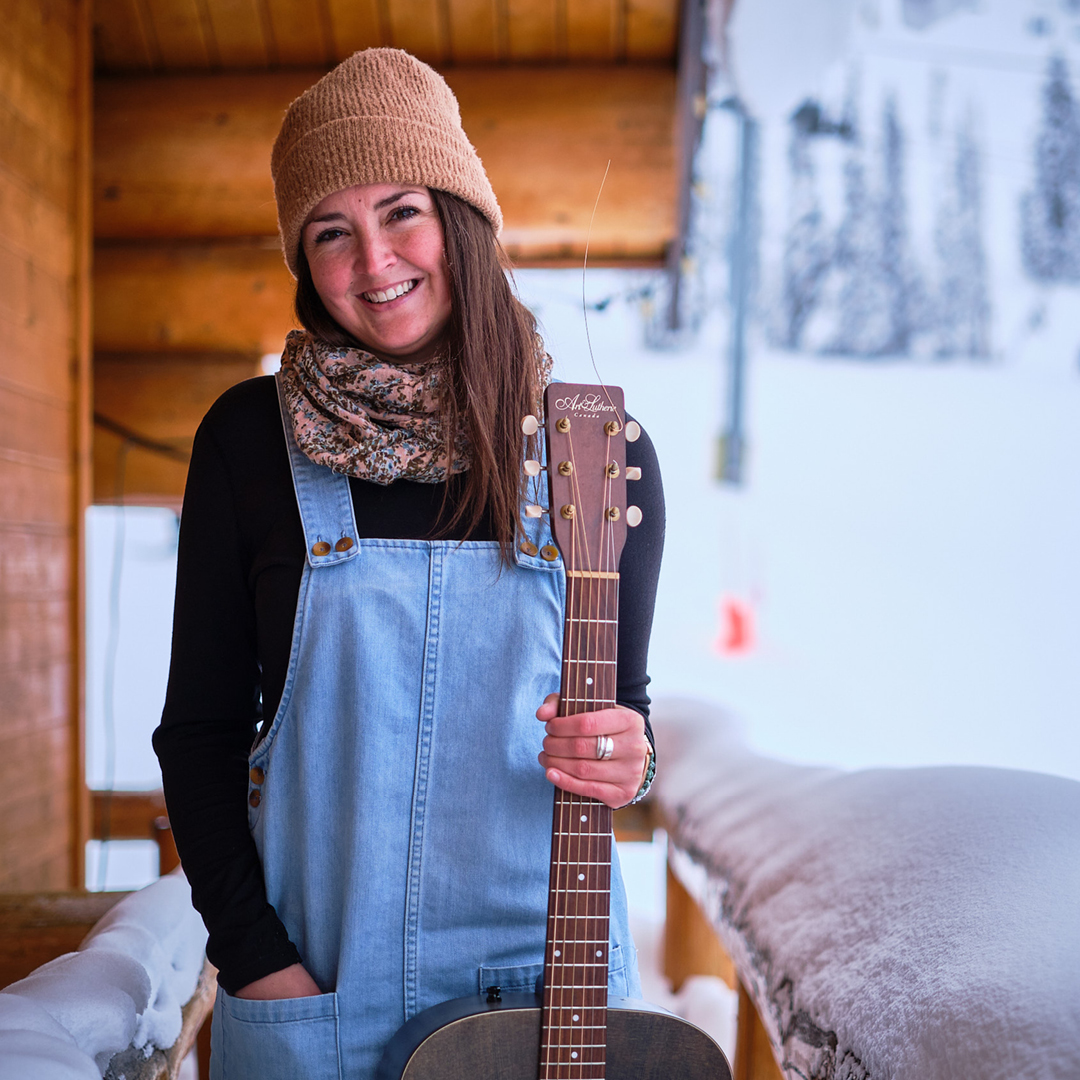 Dec 27, 2021
Sunshiners to Know: Stephanie ODette
The natural beauty of Banff National Park has been attracting adventurous, talented individuals since the mountain town was founded in 1885. Local musician, Steph O'dette, is one of these artistic and adventurous imports to Banff. In seach of adventure, O'dette moved to Banff from Peterborough, Ontario when she was fresh out of high school and hasn't looked back.
Steph is wild about the four seasons of adventure offered by the Canadian Rockies which included hiking Sunshine Meadows in the summer, and lapping Standish Express in the winter. Captivated by the beauty that surrounds her daily, and the grounding energy of the majestic Rockies Steph is known to channel her adventurous soul into her music.
As a result of Steph O'dettes unique voice and passion for snowboarding she has earned a bit of "local celebrity" status in the Bow Valley, and we at Banff Sunshine Village are excited to have her as our weekend house musician this season at Sunshine Mountain Lodge.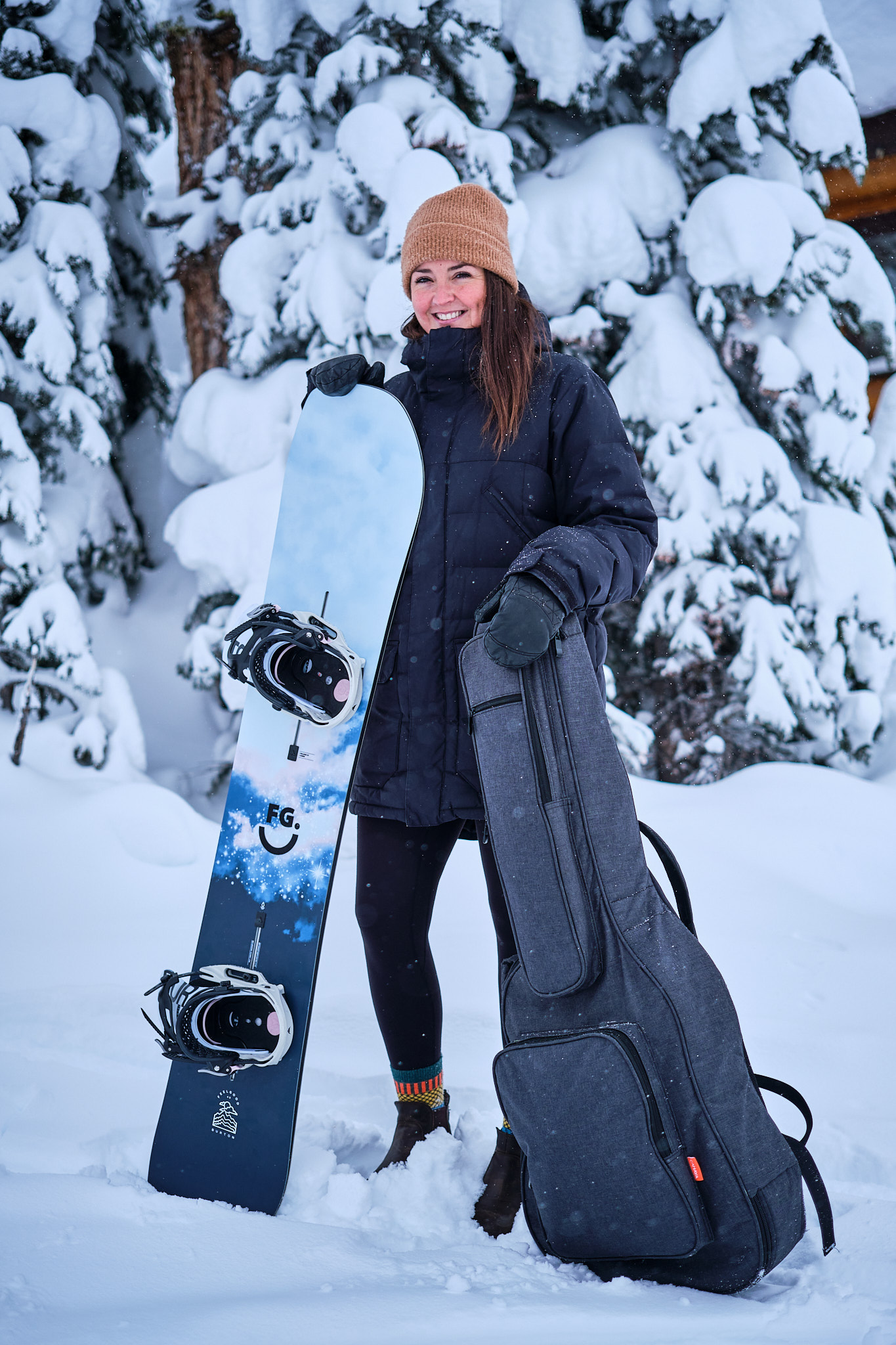 A Conversation with Stephanie:
SV: How did you get into music, what's your artist background?
SO: Music has always been a big part of my life. I grew up going to church most Sundays and from as early as I can remember, I loved the singing part. The rest I could take or leave, but the hymns, the part where I got to sing along with other people and try out harmonizing was like heaven on earth to me. My uncle is a musician, producer and all around music guru. When I was in 9th grade he encouraged me to use my voice. We recorded some stuff together in a funky little spot downtown Peterborough. We're still very close and he's still totally my Rock and Roll uncle that I turn to for advice and especially with questions regarding performing & the world of music.
When I first moved to Banff, I met Garry Gonis of The Ramblin' Hey Ho Ha's at Brunos and he took me under his wing. He gave me my own night at Brunos, every Thursday, to play 2 hours of music through a sound system and everything. It was all so exhilarating to me!
Over the next decade I would continue to bring out my guitar every now and then but never pursued anything professionally. I was too busy snowboarding and travelling and trying on other careers. Fast forward to nowadays, pre-covid I had been working a lot and ended up on the brink of burn out before things shut down and I was suddenly out of work. Within the first week, I felt a profound urge to make and share more music. I started off by doing 20 - 40 minute live streaming shows on Facebook every Tuesday and Thursday evening as a way to stay connected with friends and family on a regular basis now that we were all spending a lot more time at home. That led to a sponsorship from a local restaurant and as restrictions lifted, more and more opportunities kept popping up.
SV: What are your favorite activities to do in the rockies?
SO: In the summer you'll find me hiking, back country camping and playing music outdoors! The hike through Sunshine Village out to Assiniboine in the summer is one of my favs. If you can stay out there for a couple of nights I would highly recommend, it's a magical area to explore! In the winter I'm usually on Standish haha, or in Trappers having a beer as the Trappers staff can tell you. I grew up playing hockey with my brothers so after a day riding I still love to get out skating and pass the puck around a bit on an outdoor rink or frozen lake.
SV: How long have you been singing for?
SO: I've been singing for as long as I can remember. On road trips, in the shower, I especially belt it out when I'm driving long distances on my own. Always to something like Florence and the Machine, Demi Lovato, Alanis Morissette, that sort of thing. The first time I sang into a mic was during the summer of 2005 in Jasper at an Open Mic night. It was so much fun and for some reason, people were clapping and singing along to my astonishment!
SV: What is your vocal style?
SO: People will often come up and tell me who I sound like to them when I perform, which I love and always find interesting to learn what each of us hears. But I would say my vocal style is just clear, honest & pretty gentle… until I need to belt it if that makes any sense. I articulate a lot and tend to keep the reverb low on my vocal EQ so that clear annunciation is prominent. I sing right up on my mic to keep the sound as intimate as possible.
SV: What's your favorite run at Sunshine? Why?
SO: I have been a full fledged Standish girl since I learned to link my turns on Jackrabbit in 2007, though there's also nothing quite like ripping a hot lap down Sunshine Coast in the late afternoon as the sun lights up Goat's Eye. I love bye bye bowl or any kind of fence-line on Lookout mountain on bluebird pow days and seshing any natural feature with the crew. Wawa laps are great on the low vis days and I always look forward to the ski out no matter what. It's a nice long groovy run down that ties the day together. It's kind of therapeutic to be honest. After a big day of riding, doing the ski out is like doing the dishes after a big Christmas dinner.
SV: Where can people go to learn more about you?
SO: I have a few blips on my website about myself, but I am pretty active on social media too. I often share music as well as thoughts and personal experiences as I believe it helps to keep it real in the sometimes weird land of the socials. I want to encourage connection and authenticity so I aim to embody that too. Otherwise, if there's anything specific, you could always reach out through the chat box on my website at www.stephanieodette.com
You can catch Steph performing in Sunshine Mountain Lodge's Chimney Corner nightly over the holidays, and every Friday and Saturday this season.