Wednesday, November 8
Hip Hip Hoo-Ray, Winter is on it's Way!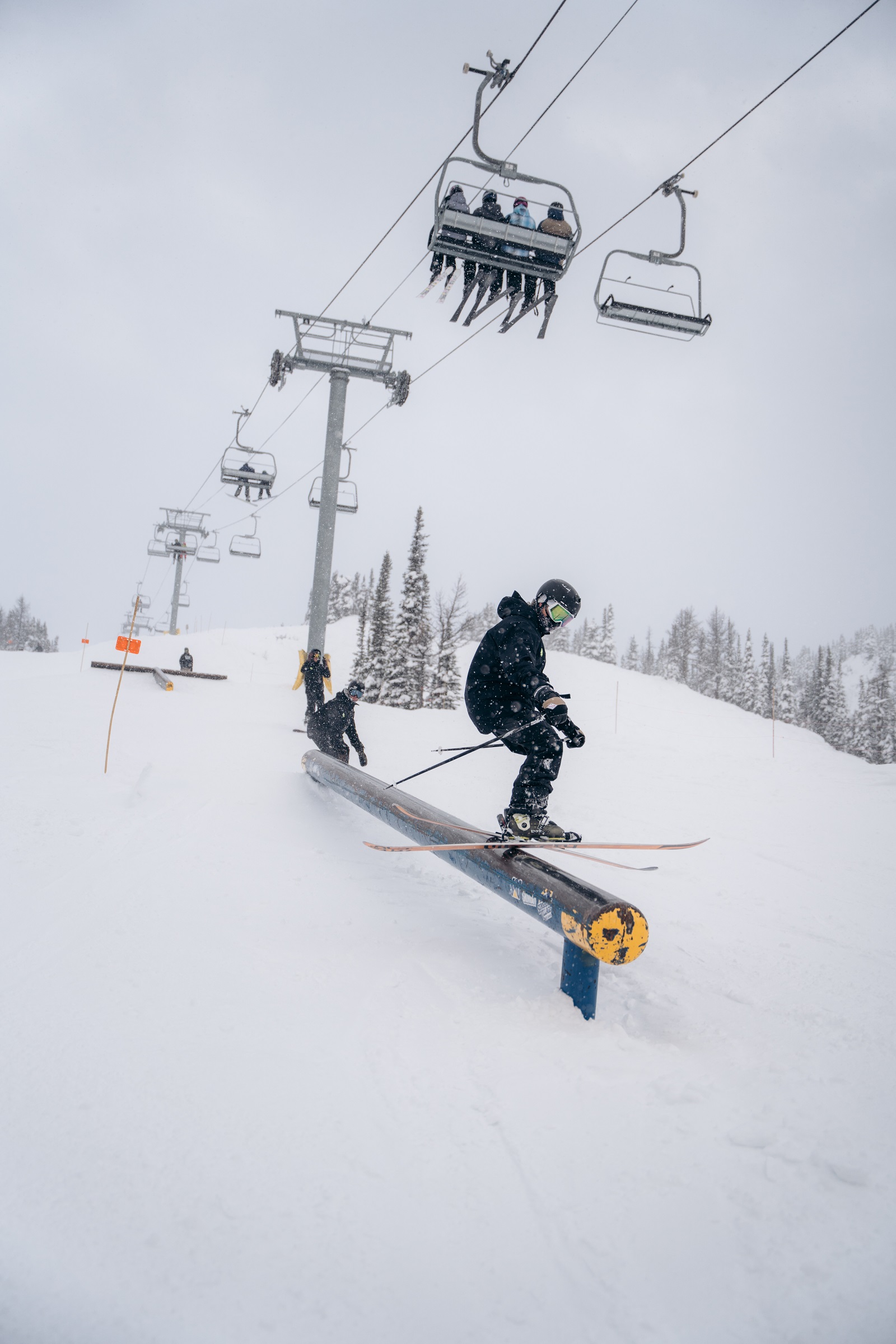 Nov 8, 2023
Hip Hip Hoo-Ray, Winter is on it's Way!
Hip Hip Hoo-Ray!
Noticed how we said, on its way? At Sunshine, the snow has been a little slow to come, which to be honest is a little frustrating. We want to ski and ride!
With less snow than usual, this opening weekend we are getting creative. You read that right, this weekend is still opening weekend. We will open on Saturday, November 11th for winter 23/24.
But… here's the catch… we won't have "much" skiing or riding.
What's not much? For the first time ever, we are opening with JUST Mitey Mite Carpet, a large hike park, a toboggan hill and of course Trapper's. (Come up and have your first Coor's Light of the season?)
If you, like us, are thinking "Really Sunshine, you're opening without a chair? WTF?" That's okay. We're aware – for a ski resort it's a little "bizarre" to open without a chairlift. Our decision to open this weekend was made with our team members and community in mind. We want to give our team something to do.
This year, our opening weekend at Banff Sunshine Village will be campy (and probably not for everyone…but that's okay)! To make the most of the "lemony snow" we'll bring spring vibes to the village with our resident DJ, Chris Brennan, and we'll have our park certified instructors hanging out in the hike park giving free tips, as we celebrate the first of our 23/24 ski and snowboard season (think first carpet, first slide, first beer, first poutine, first fall, etc.)
With minimal terrain opening, lift tickets will be heavily discounted. This weekend, (and until more terrain opens) lift tickets will be just
$49+GST at the ticket window.
Here is a list of all that is open until further notice:
Village Magic Carpet 9:00 to 4:00pm – Rails, boxes and small jumps on one side and uphill of the carpet. Skiing/snowboarding on one side.
Trappers – 10:00am to 10:00pm – With indoor and outdoor dining options. DJ music on the weekend outside.
Alpine Grill in the Centenial Lodge – 8:00am to 4:00pm
Coco Lab in the Centenial Lodge– 8:00am to 4:00pm
Creekside Java Station – 7:30am to 6:00pm
Gondola public hours 8:00am to 5:30pm
Tobogganing at Angel Gully 11:00am to 4:00pm
Creekside retail store 8:00am to 5:00pm
Day Lodge retail store 8:00am to 4:30pm
Base area rental shop 8:00am to 5:00pm
Ski & Snowboard School – Beginner private lessons discounted, and free park tips
Guest Services – 8:00am to 5:00pm
Ticket Office – 8:00am to 2:00pm
Day Care – 8:30am to 4:30pm, infant care only, no ski packages
Banff bus service