Sunday, July 30
10 Things to do in Canmore this Summer!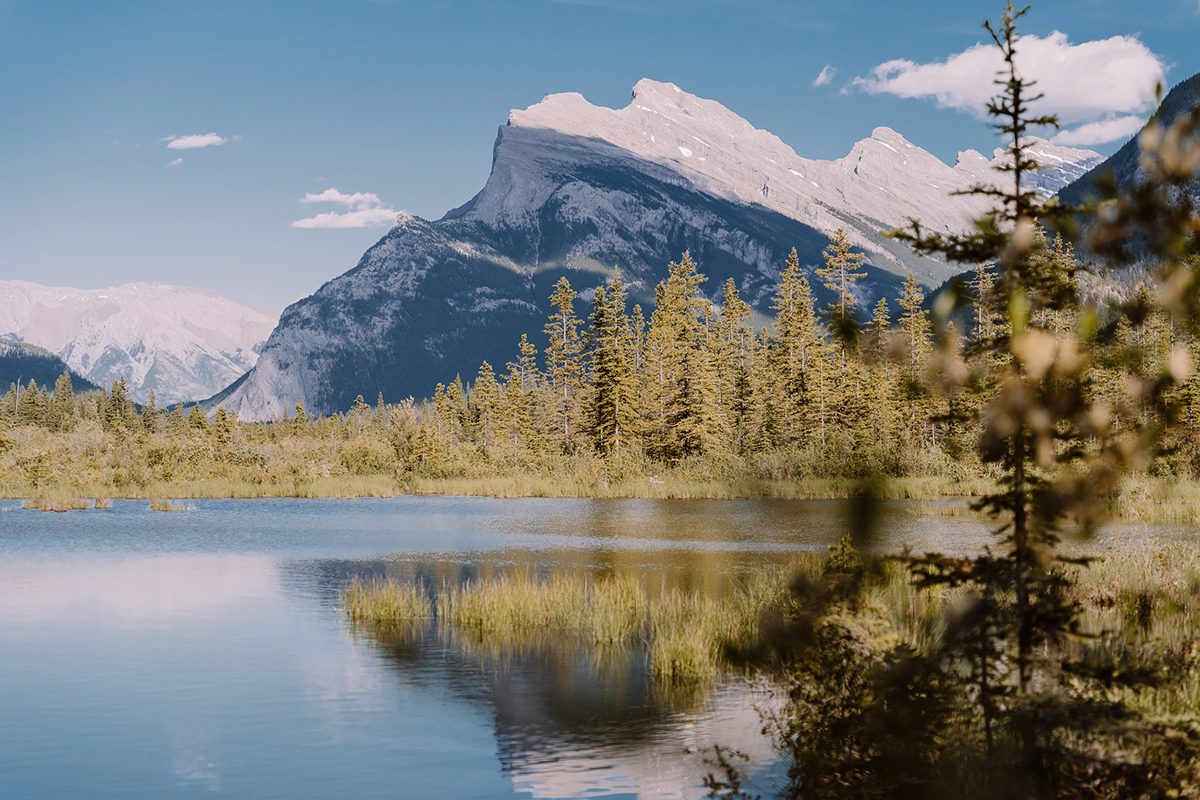 Jul 30, 2023
10 Things to do in Canmore this Summer!
Welcome to Canmore, Alberta, nestled in the heart of the Canadian Rockies, just an hour away from Calgary and a short 20-minute drive from Canada's famous Banff. This mountain town embraces natural beauty and small-town charm, with a fascinating history that includes coal mining, the '88 Olympics, and a housing boom, all of which shaped this town's unique character.
Quick History of Canmore
Discover Canmore's past at the Canmore Museum and Geoscience Centre. Originally known as "Mine No. 1," the town's roots trace back to the late 19th century when coal mining was its primary industry. Dive into its history, explore the mining heritage, and learn about its geological significance. This museum is the perfect stop to check out on a rainy day.
Things to do:
Walk the River Loop and Check Out the Historic Railway Bridge
Take a leisurely stroll along the River Loop, a scenic pathway hugging the Bow River, offering breathtaking views of the surrounding mountains. Don't miss the chance to admire the historic Railway Bridge, a reminder of Canmore's transportation history.
Enjoy Canmore's Main Street
Explore the charming shops and boutiques on downtown Canmore's Main Street. Art enthusiasts will love the various galleries featuring works by local artists. And while you're here, be sure to grab delicious meals at the great restaurants and cafes. Don't forget to snap a photo with the iconic Big Head statue!
Check Out the Canmore Farmers Market
If you happen to be in Canmore on a Thursday, don't miss the local farmers market at Elevation Place from 10 a.m. to 6 p.m. Support local vendors and enjoy fresh produce, meats, jams, coffee, and baked goods. You'll also find unique crafts, clothing, jewelry, and more—a perfect day out with family and friends.
Check Out Some of Canmore's Best Outdoor Activities
Mountain Biking at Canmore Nordic Centre
Whether you're a beginner or an experienced biker, the Canmore Nordic Centre has trails for all skill levels. Don't worry if you don't have a bike—Trail Sport offers rentals and lessons to get you started.
Try Disc Golf
Fun fact, Canmore has a bit of a "frolfing" scene. Don't know what frolf is? Imagine golf, but played with a Frisbee and, instead of a hole in the ground, you try to get the Frisbee into a basket—and oh yeah, it's free! Canmore is home to several courses, including one at the Nordic Centre. Don't worry about equipment—Frisbee rentals are available at Trail Sports!
Hike Ha Ling
This steep but relatively short hike is definitely worth the grind. With a freshly redone trail, the hike has become more accessible and offers incredible views that will definitely make the hike worth your while—overlooking the entire Canmore valley, you'll likely be able to even point out your hotel!
Cool off at Quarry Lake
Quarry Lake is hands down one of the most popular things to do in the summer, especially on our hotter summer days. While the water may be chilly, it offers an ideal setting for swimming, paddling, and relaxing on the beach.
Pro tip: Bring a picnic!
Golf at Stunning Courses
Chances are if you like golf, you'll love Canmore. Our three courses offer breathtaking views, excellent dining options, and cold beers to complement your day on the greens.
Stand-Up Paddleboarding at Canmore Reservoir
With its stunning backdrop of Ha Ling Peak and Mount Rundle, the reservoir provides the perfect setting for paddleboarders of all levels. If you don't have your own SUP board, Bow Valley Sup Rentals has you covered with quality paddleboards, life jackets, and more.
Take a Short Drive to Sunshine Meadows.
While not technically in Canmore, Sunshine Meadows is an absolute must-visit destination just half an hour away. Explore a treasure trove of wildflowers, breathtaking views, and picture-perfect trails—all the while avoiding the crowds in Banff. Whether you're an avid hiker or prefer a scenic chairlift ride, there is something for everyone this summer at Sunshine Meadows. And once you've worked up an appetite, head to Trappers Saloon in the village for a delicious burger and well-deserved beer!
Canmore is truly a special place, with endless activities to enjoy. So, pack your bags and head to this mountain town for an adventure-filled journey in the Canadian Rockies. Happy exploring!