Wednesday, September 6
Oh, What a Summer!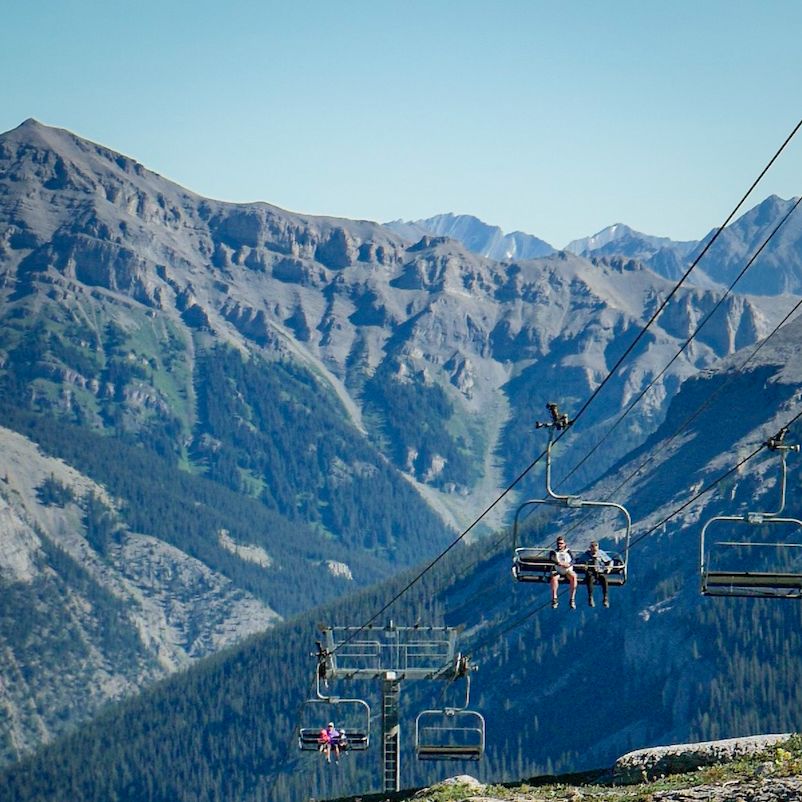 Sep 6, 2023
Oh, What a Summer!
What do you know, summer's gone by faster than a SUPER-G ski racer!
For 80 adventure filled days over the summer, Banff Sunshine transformed into an oasis of untouched fields of preserved and blooming wildflowers painting the meadows with natural beauty.
Before we begin to shift into winter sport mode, we are holding onto and squeezing every ounce of summer.
Summer at Sunshine definitely brings the heat! It's hard to narrow it down, but our top 5 summer moments were:
Face painting on Canada Day!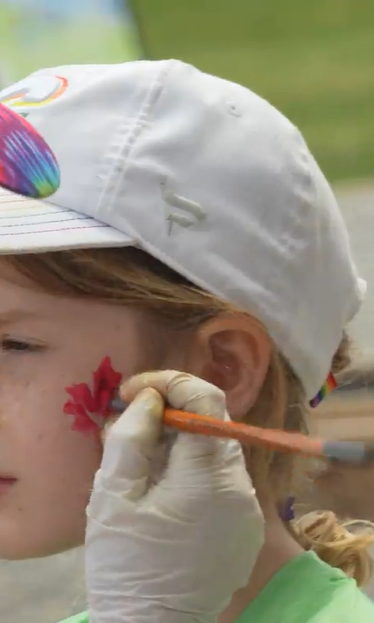 During our Canada Day festivities at Sunshine, Little Sunshiners got their faces painted up in the Village. To celebrate Canada's birthday in the community, Banff Sunshine participated in Canmore's Canada Day Parade. The annual family-friendly Canada Day celebrations up in the Village are fun for Sunshiners of any age.
Sunshine shares the Stampede spirit.
Lifties wearing their cowboy and cowgirl hats.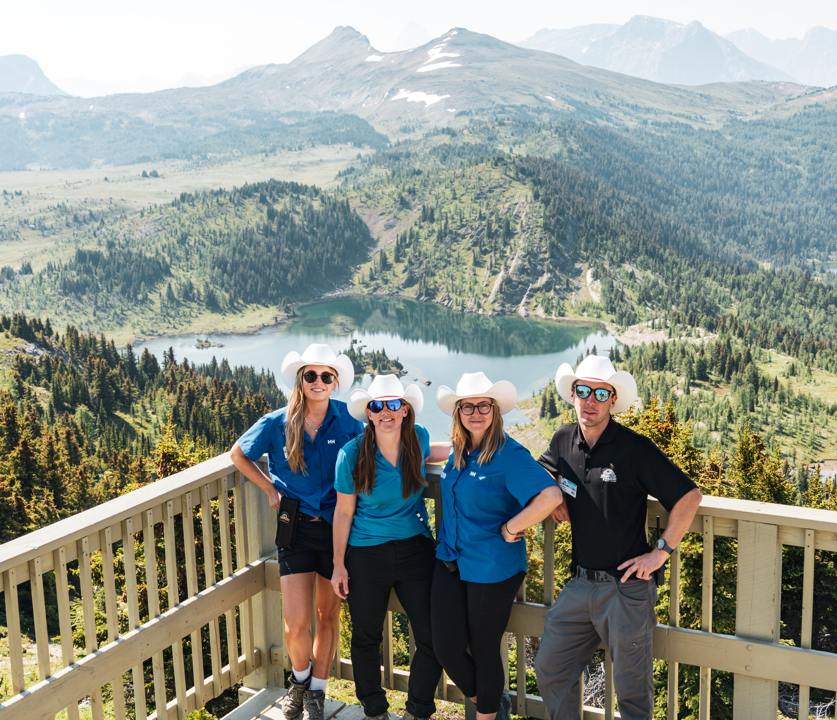 Over the summer, cowboys and cowgirls fill the city streets for The Calgary Stampede. Banff Sunshine Village shows their Stampede spirit, with lifties wearing Smithbilt's classic white Stampede hat. After the Stampede celebrations in the city, Sunshiners kick off their boots and enjoy some true Western relaxation at the Sunshine Mountain Lodge.
Fit in the Rockies!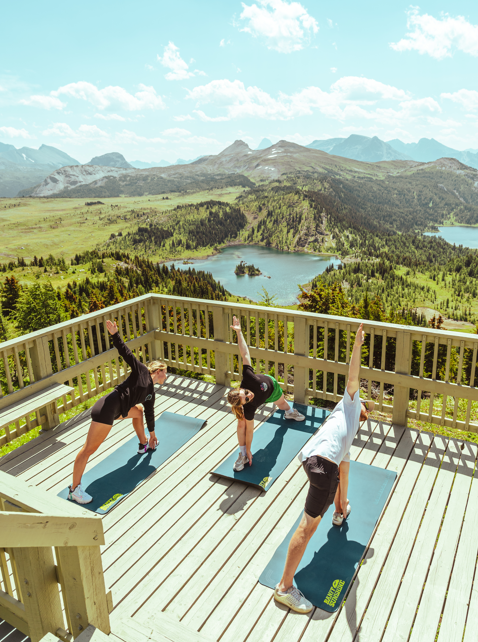 On select Saturdays during the summer months, Sunshiners work up a sweat, while overlooking the Canadian Rockies from our Standish viewing deck. Sunshine skiers and riders get their ski legs ready for the winter season during our Fit in the Rockies outdoor, workout class.
Exceptionally cute visitors at the top of Standish.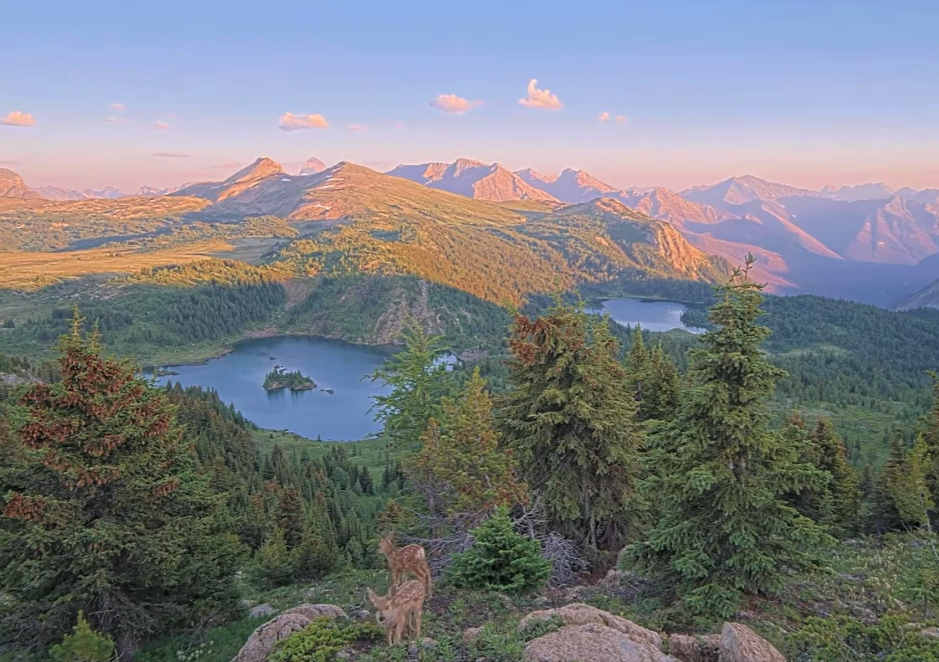 On July 21st, a pair of fawn's enjoyed a little snack and a show over the Banff Sunshine Meadows for sunset. Sunrise, daytime, or sunset, the views from our Standish viewing deck are sure to take your breath away!
Two bucks cool off in Rock Isle Lake.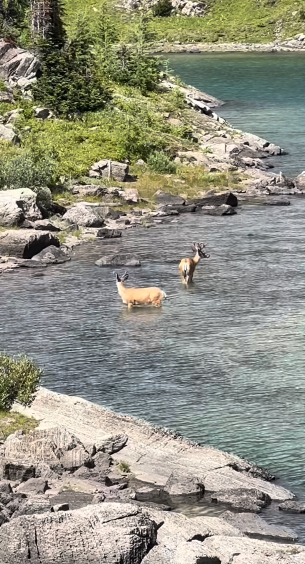 One particular hot summer day, some Banff wildlife took a dip in Rock Isle lake. When hiking the Sunshine Meadows, please continue to stay on our designated trails, so we can continue to share the sunshine with our furry friends!
After winter, our next favorite season is summer. This summer, the Banff Sunshine Meadows had over 60 different wildflowers in bloom. Before your day of exploring the Banff Sunshine Meadows, check out our trail report to identify which wildflowers are in bloom.
For over two months, our alpine meadows were glowing with vibrant colors of Alberta's famous wildflowers. With 6 maintained and monitored trails up at the Banff Sunshine Meadows, there's a trail for every hiker of any hiking level to explore. Banff Sunshine is the ultimate alpine destination for all things adventure.
Next up, winter!