Thursday, July 6
Saddle Up, Sunshiners!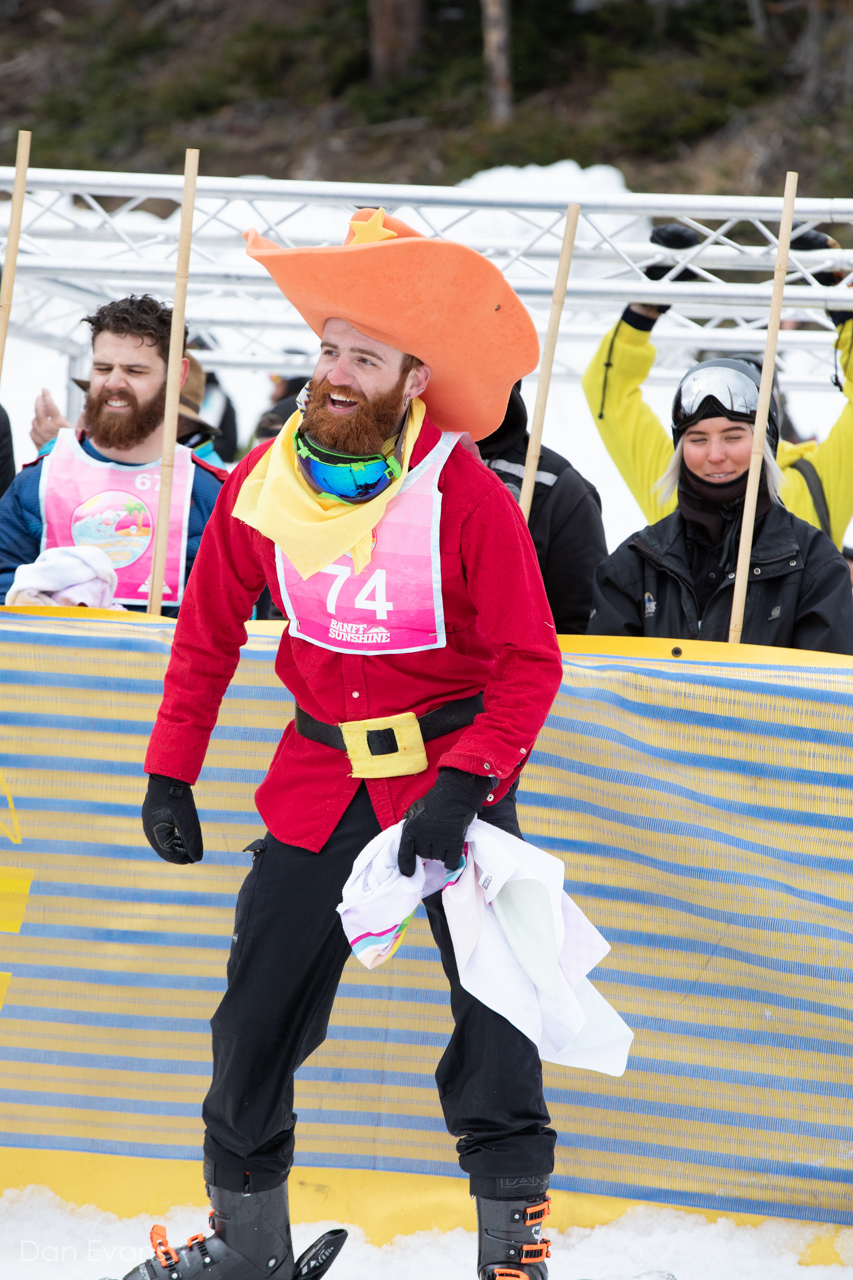 Jul 6, 2023
Saddle Up, Sunshiners!
Giddy up partner, The Greatest Outdoor Show nn Earth, the Calgary Stampede returns to our home city for its 111th year. That's right, it's Stampede week in Calgary, Alberta! This year's Stampede runs from July 7-16!
As proud Albertan's, after ski season, Stampede is our favorite season. At Banff Sunshine we've rounded up our Stampede musts!
Here's out ultimate guide to enjoying the best of western hospitality in Stampede City.
Even if this isn't your first rodeo, (meant in the most literal sense,) be sure to check out what's going on during the 10 iconic days of the Calgary Stampede.
Before you head to the Stampede, a good pair of cowboy/cowgirl boots is essential, let our friends at Alberta Boot Co. treat you well and help you strap into your Stampede outfit.
Don't forget your hat! Complete your Stampede outfit with a custom-fitted cowboy/cowgirl hat from Smithbilt Hats Inc. With a fitted hat and great pair of boots, you're ready to Stampede!
Kick off your Stampede week with the Iconic Calgary Stampede Parade!
Since 1912, this Parade has kicked off the Calgary Stampede. This year's honorary parade marshal will be led by Jeremy Hansen.
Snack on some whacky treats from the midway!
Even foodies will agree when we say that the midway foods have somewhat of a reputation for being a little out there. There is no denying that this year's food is a once in a lifetime try, and who knows, maybe you'll discover something new that you like!
Grab a seat at the rodeo or experience the Calgary Stampede Powwow.
Every afternoon at 1:30 pm, cowboys and cowgirls face off in a furious display of skill and grit, with every win building towards Showdown Sunday.
Live entertainment at the Coca-Cola stage!
Take a stroll to the Coca-Cola stage to enjoy some great music for every cowboy's and cowgirl's music taste!
Explore summer in full bloom at the Banff Sunshine Meadows!
End your stampede in the true Western way, join us at Banff Sunshine Village to hike and sightsee the Sunshine Meadows. Soak up all the sunshine and enjoy a relaxing stay at the Sunshine Mountain Lodge. Kick off your cowboy/cowgirl boots, hang up your stampede hat, and take a dip in Banff's largest outdoor hot tub.
Saddle up for the Calgary Stampede, the Sunshine way. See you at Stampede, Sunshiners!