Friday, June 9
Sunshiners to Know: Brendan Mackay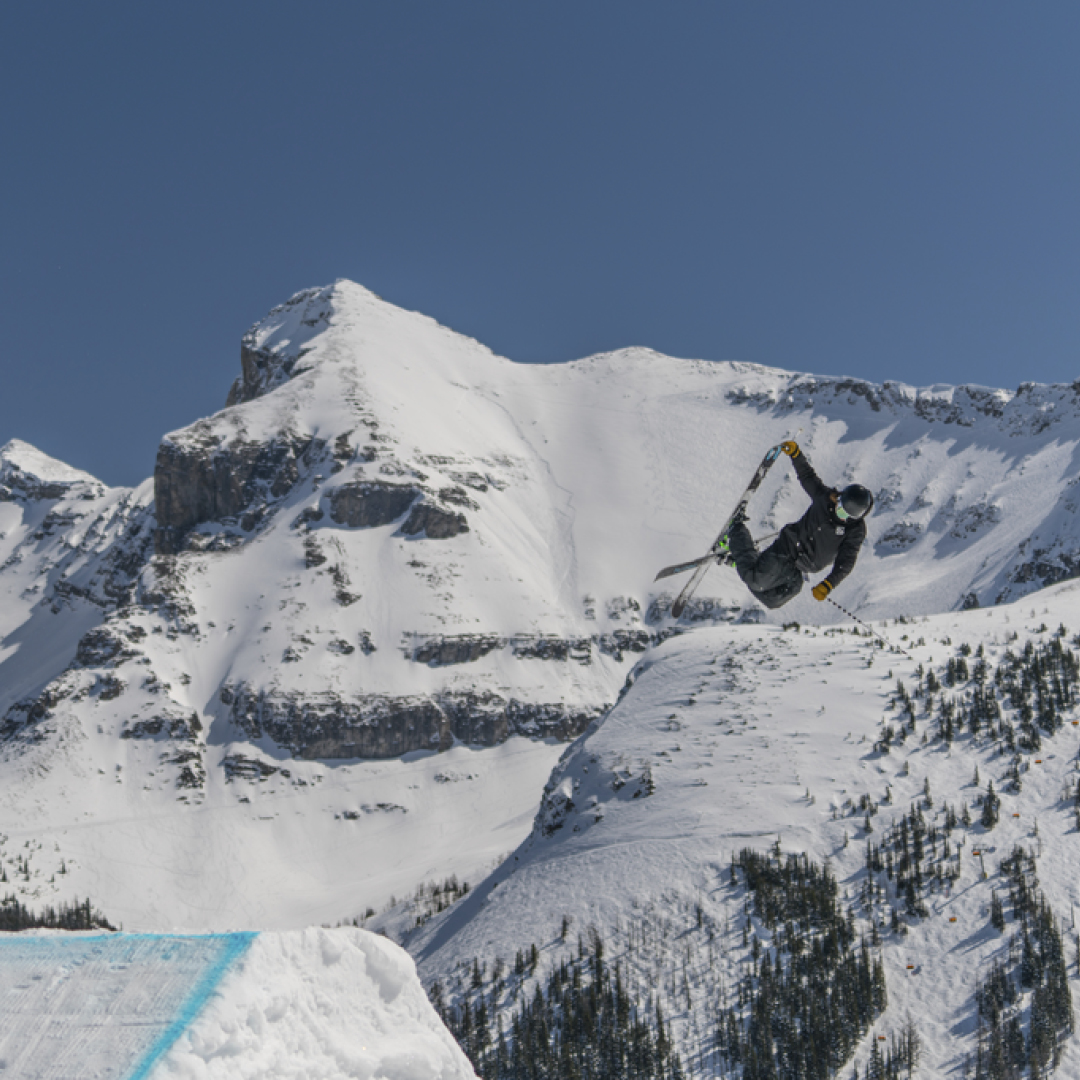 Jun 9, 2023
Sunshiners to Know: Brendan Mackay
Each winter, we welcome thousands of winter obsessed skiers and snowboarded to our slopes.
As a resort, it's our hope that the our slopes inspire glimmers of passion in our guests. It's our mission to turn all our guests into ravings fans of not just us, but the Canadian Rockies and snow sports.
Brendan Mackay, the 2023 Freeski Halfpipe World Champion – Yes, you read that right, is one of the skiers who first fell in love with the magic of skiing on the slopes of Banff Sunshine.
Born and raised in Calgary, Alberta, Brendan clicked into his first pair of skis as soon as he could walk. As a toddler, and youth racer, when out on the mountain Brendan was in search of every single side hit he could find on our Rocky Mountain slopes.
At the ripe age of 10 years old, Brendan discovered the sport of freestyle skiing and the made the switch from race skis to twin tips. In 2015, at just 18 Brendan earned a coveted spot of Canada's National Freestyle ski team thanks to his skill, style, and in our opinion, his undeniable on-snow charisma.
Now, 25, Brendan has travelled the world representing Canada, as he's collected medals like passport stamps. Earlier this winter, Brendan took home the title of, "Freeski Halfpipe World Champion," in Georgia.
When not training, with his sight set on the 2026 Milano Cortina Olympics, Brendan can be found hitting the books at the University of Calgary where he is earning his Bachelors in Science with a double major in Math and Physics. After skiing he hopes to be a engineer.
Brendan's favorite childhood memory is his first powder day at Banff Sunshine. On this particular powder day, Brendan recalls carving up cloud like pockets of fluffy, dry powder.
To this day, Banff Sunshine remains Brendan's favorite place to play! When not on the road or in class, you can find Brendan, with his partner in shred, (fellow Olympian,) Racheal Karker, lapping our Divide Park both wearing giant smiles.