For winter 2021/22, you will now be asked to upload a photo of yourself and/or your family members as part of the online waiver process. We require all new and renewal season passholders to have a waiver signed and a new photo uploaded before passes are printed and delivered.
How to upload your photo and sign your waiver in 5 steps:

1. Click on the button below. Remember to have your photo(s) ready to upload.
2. Choose your waiver:
- If you purchased a 2021/22 Sunshine Season Pass (i.e. Family, Adult, Midweek, Senior, Youth, Child, CADS etc.), please select "SEASON PASS WAIVER 2021/22"
- If you requested a Direct to Lift Pass (i.e. Sunshine Super Card Upgrade), please select "SUNSHINE SUPER CARD DIRECT-TO-LIFT WAIVER & AGREEMENT 2021/22"
3. Complete your personal information.
4. Click on 'Add Photo' and upload your headshot photo(s) following these recommendations:
- Make sure your photo is in a .jpeg format
- Use a color headshot with no hats, helmets, sunglasses, goggles or masks/face coverings. We need to see you!
- Take a photo against a plain background and good lighting - avoid shadows across your face.
- Be sure to get a full front view of your face and top of your shoulders
- Smile and say sunshine!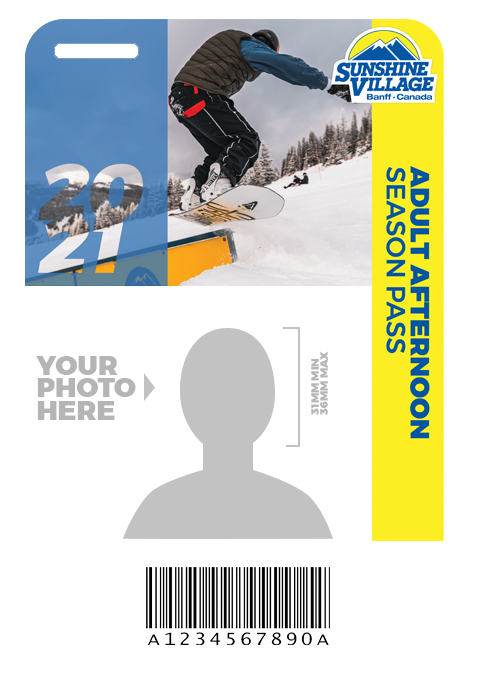 5. Read the waiver carefully and sign it.
6. You're all set! Your 2021/22 Season Pass will be mailed out in the fall