Friday, December 11
Shred the Joy! 4 Terrain Parks now Open.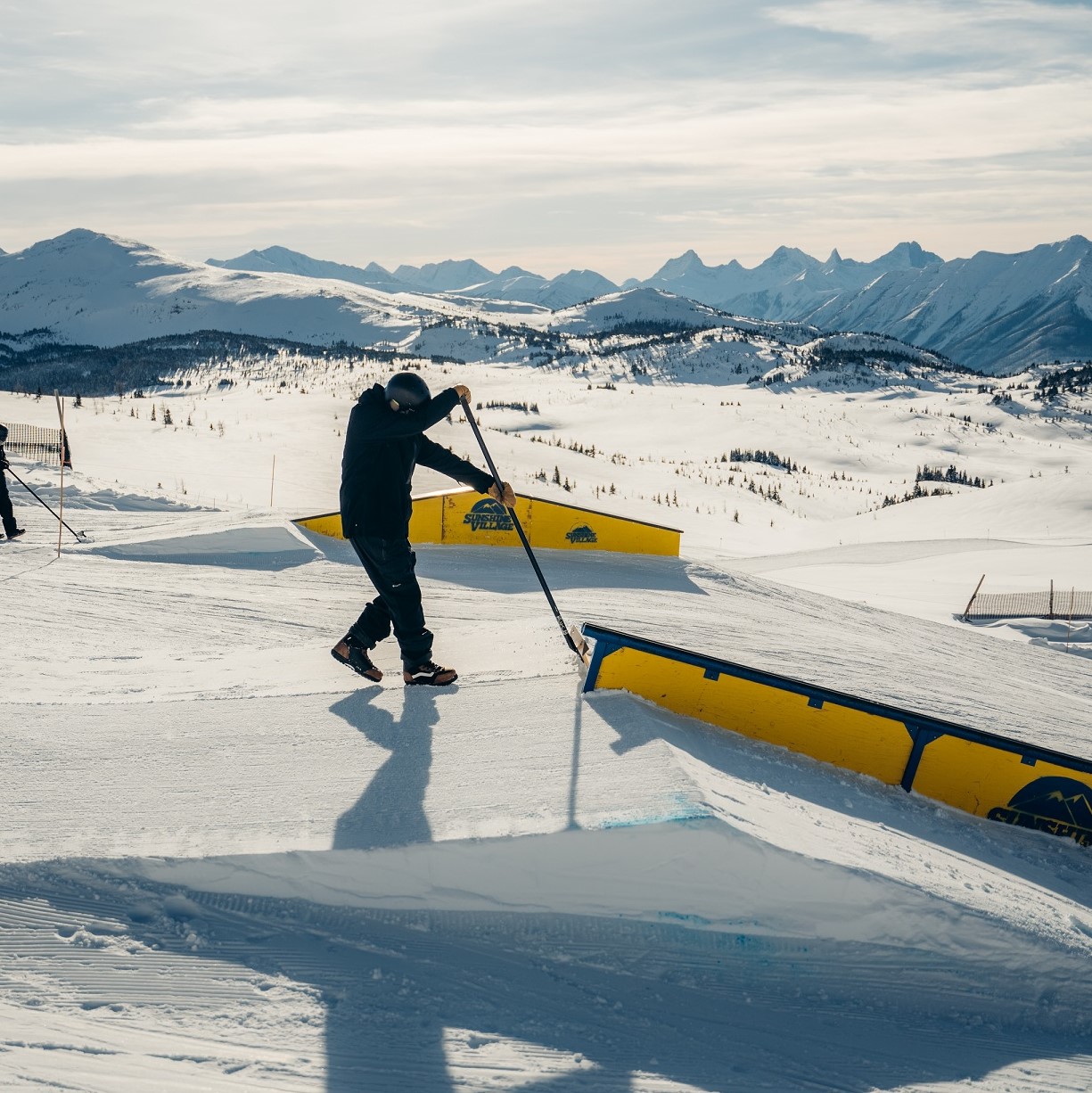 Dec 11, 2020
Shred the Joy! 4 Terrain Parks now Open.
At Banff Sunshine, 4 out of our 5 Terrain Parks are now open!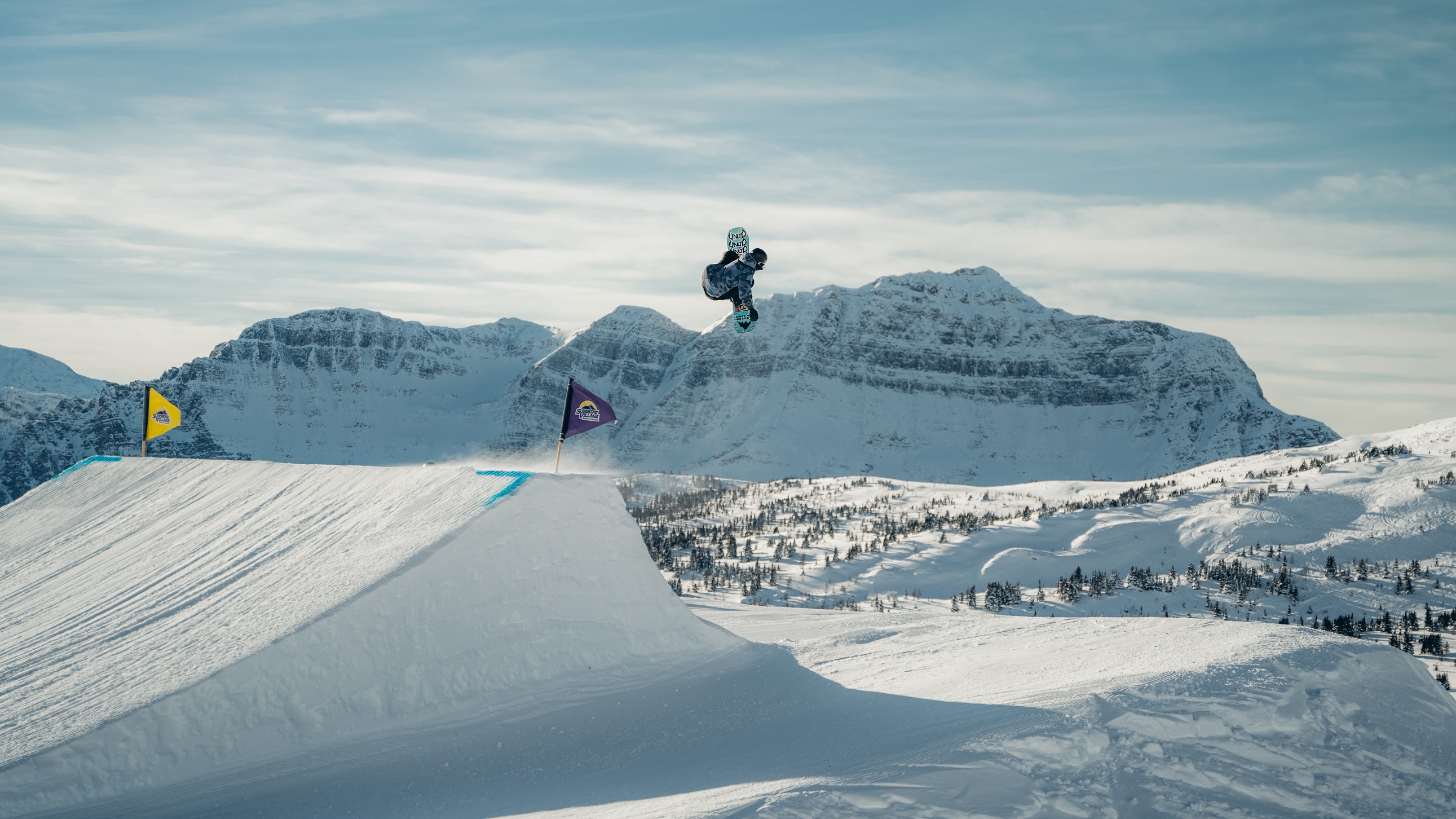 It's not quite Christmas yet, but that hasn't stopped Mother Nature from spoiling us with an abundance of Canada's Best Snow. Thanks to her benevolence, our mountain operations team has been able to open Goat's Eye and Delirium Dive; and our terrain park team has been able to get 4 of our 5 terrain parks built.
In case you were wondering, yes! This is the earliest to date that we have been able to open our Divide Park and our Spring Hill Parks. As of December 11th, 2020, we at Banff Sunshine now have our Spring Hill, Great Divide, Strawberry and Kids Play Park's open for you to trick out to your heart's content.
All of our terrain parks have been designed to help you progress your skills. As the season is still young we encourage you to start small as you work to get your park legs back. Once comfortable, move on up and start learning some new tricks.
If you are new to parks, we recommend starting small by getting comfortable on the beginner features in our Strawberry park or in our Kids Play Park before graduating to the larger features of our Spring Hill Park or Great Divide Park.
Take a look at the features we have available this 2020/21 season:
Strawberry Park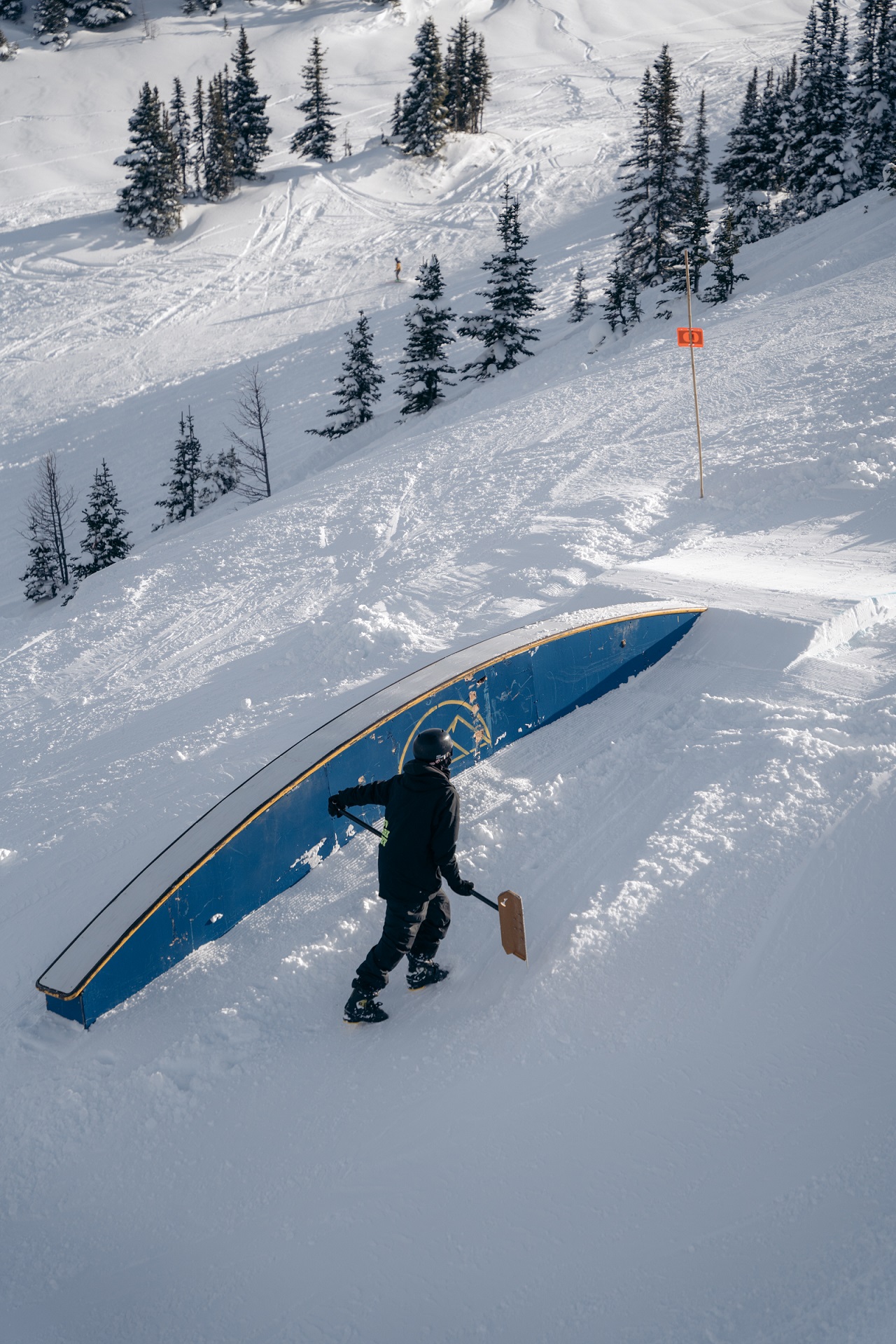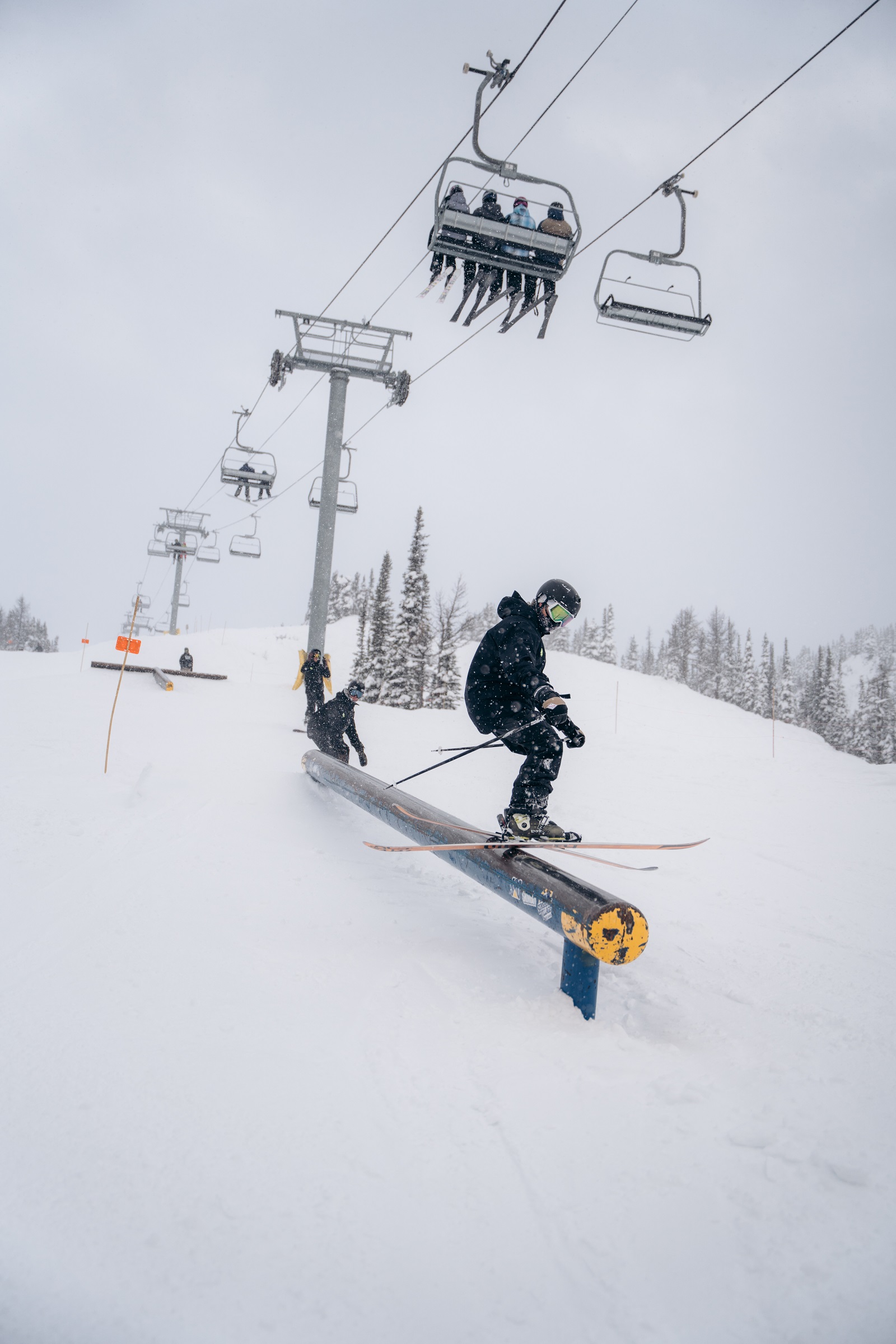 Thanks to all the snow we have received this season, our team has revamped our Strawberry Park. This park now has a variety of small, medium, and large boxes and rails.
Features: Down flat down box | jam box | unbow box | barrel camel box | rainbow box | star box | down flat rail | SRD triple unbow rail | 40' rail | mailbox drop | dance floor box | rainbow dance floor box | small jump
Kids Play Park
Located off Wolverine Express, Kids play is our dedicated beginner park. It includes a variety of our smallest boxes, rails, and has a small jump. It's the perfect intro to freestyle park.
Features: 16' rainbow box | 16' flat down box | 8' rail | Wedge box | 24' Battleship box | Small jump
Spring Hill Park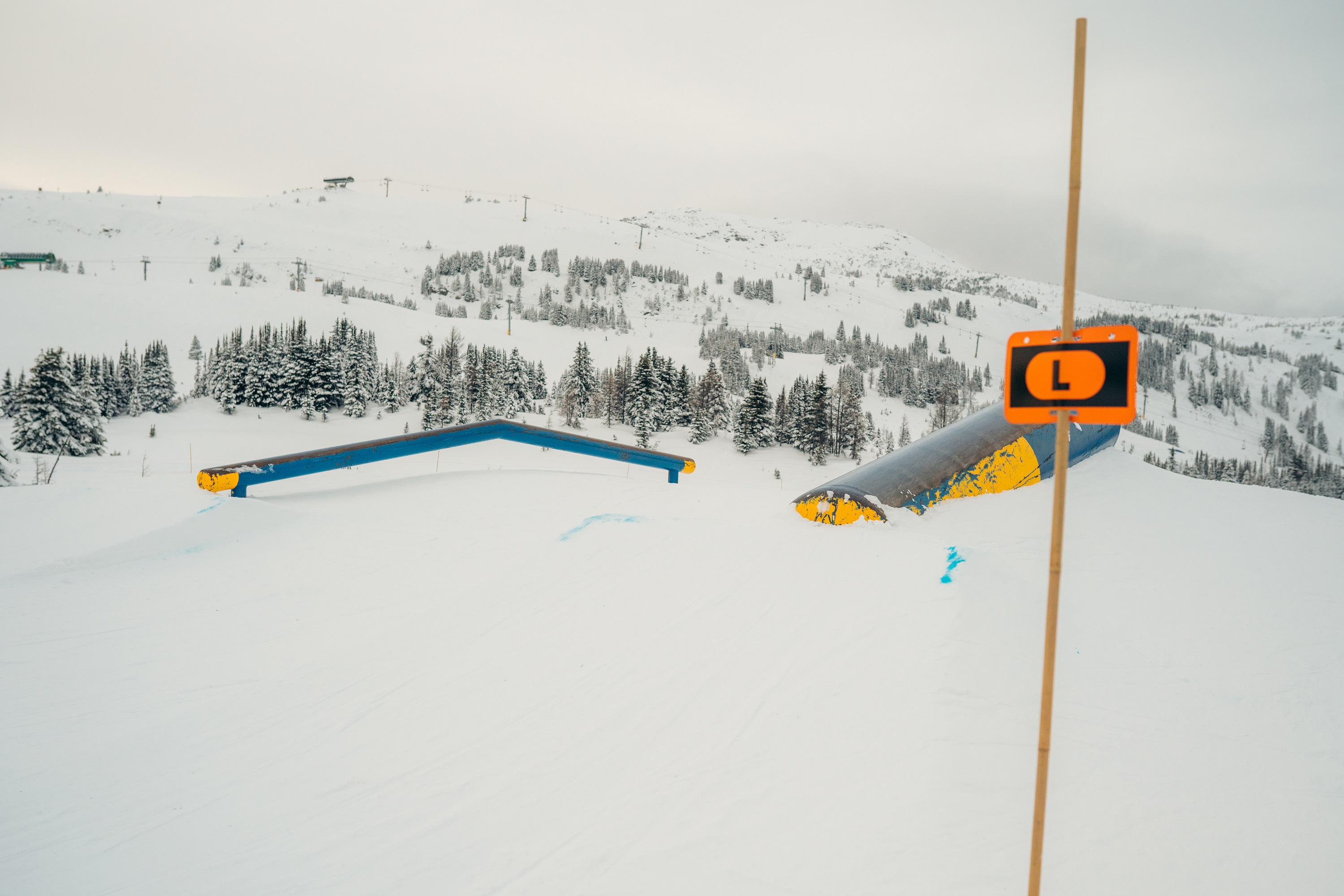 This week, our team of park builders put the finishing touches on our Spring Hill park. We are excited to announce that Spring Hill park opened for the 2020/21 season today!
If you are looking for something a little different and unique, cruise through our Spring Hill Park located off Angel Express. This park has a variety of our intermediate and advanced tube features, and a small and medium jump.
Features: 40' flat down lift tower | Medium jump | Small jump | A-frame tube | Up propane tank | 32' flat-tube | 16' flat-tube | Down flat-tube | 24' turbo tube |Rainbow tube
Great Divide Park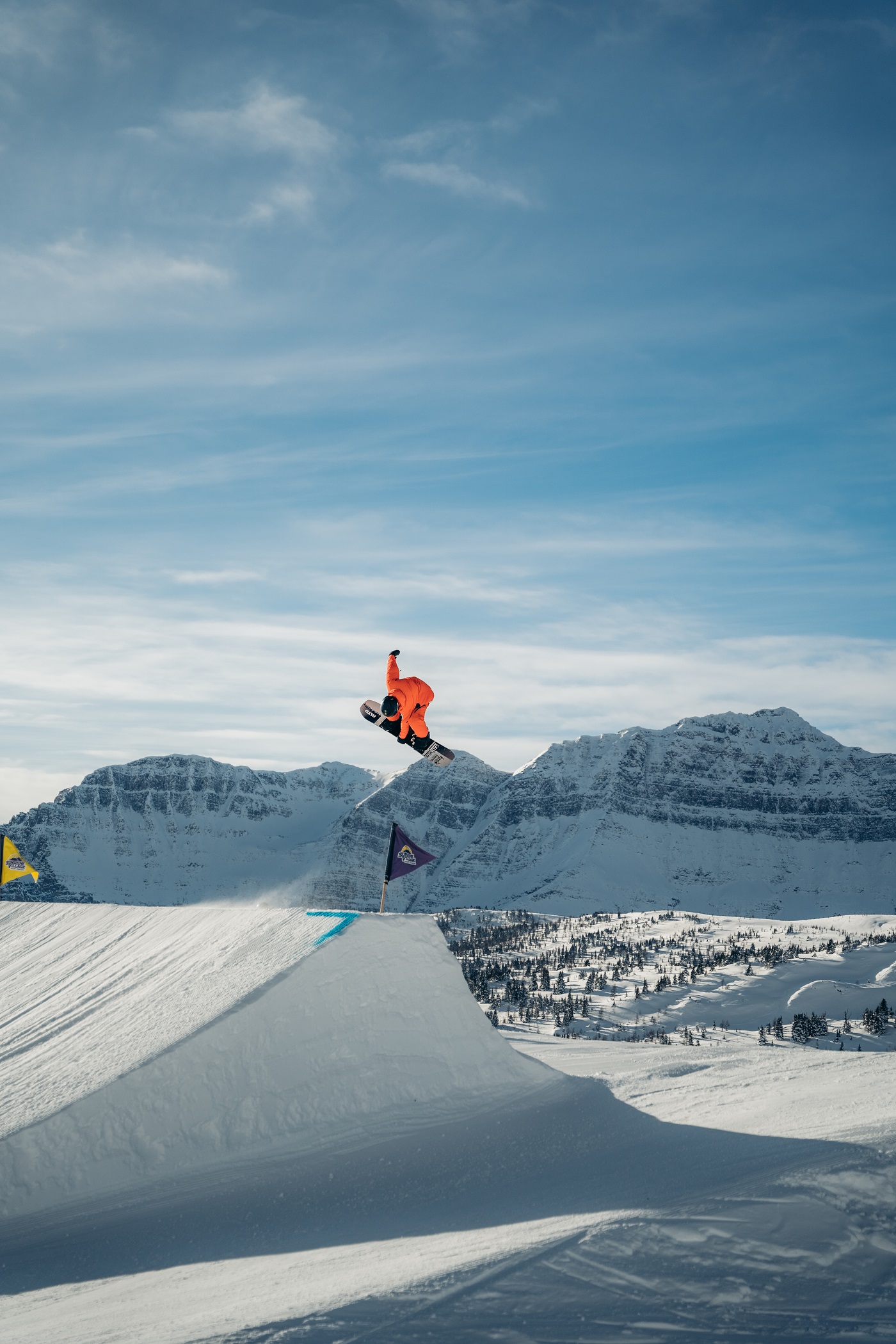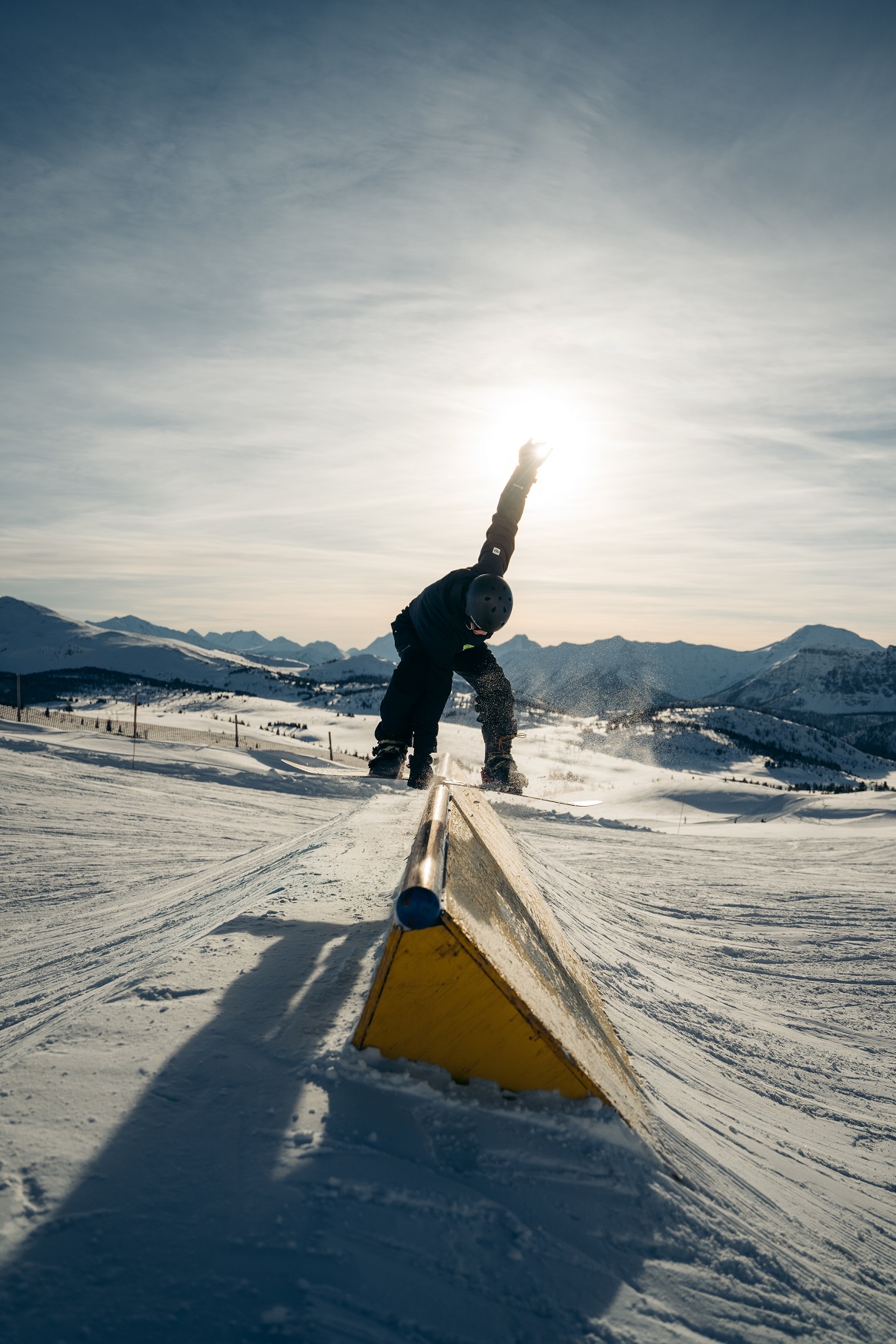 If you are looking to catch some big air, check out our Great Divide Park. This park is home to two slope style lines consisting of a variety of boxes, rails, and jumps.
To get to Great Divide Park, hop on our Angel or Great Divide Express chairlift.
Features: 24' Down Rail | Small Gap Jump | 24' Angled Banked Rail | 24' Down Box | 20' A-Frame Box | 24' Down-Flat-Down Shotgun Rail | 16' Up Shotgun Rail | 24' C-Box | 30' Jump | 40' Jump | 50' Jump | 24' Tubby Tube | 46' Unbow-Flat Tube Combo
Wanna learn what a day in the life of our #SSVterrain park crew is all about? Check out our Park Crew episode of 'It Takes a Village'.
Skiing or riding soon? This season we at Banff Sunshine we are open and operating with strict Covid protocols in place. Be sure to bring your face mask. Face masks are mandatory in all our facilities and face coverings are required for riding our gondola/lifts and when standing in line.
Stay tuned for updates on our website and social media accounts regarding our new Strawberry Park and the opening of Grizzly Park.