Wednesday, September 23
Update: Sprung Tent Construction & New Restrooms.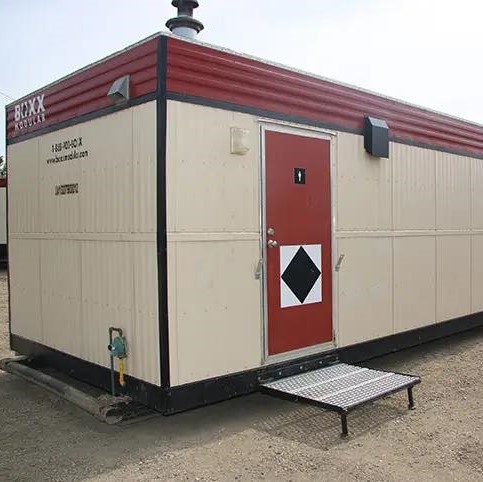 Sep 23, 2020
Update: Sprung Tent Construction & New Restrooms.
2020/21 Winter Operations Update.
With approximately 45 days between now and our anticipated early November opening date, snow depending, our team at Banff Sunshine is eagerly working on getting our mountain ready for our return to winter. With winter coming fast, our biggest priority at the moment is getting our two Sprung Tents built so they can be ready for our 2020/21 Season Opener.
This week, construction has begun on our two new Sprung Tents that will serve as temporary day lodge facilities. Each of our two Sprung tents will provide 4,500 square feet of additional seating space. Once fully installed, our two Sprung Tents will gift us an additional 9,000 square feet of day lodge, perfect for you to warm up between runs or enjoy your lunch from home.
And now for some relieving news!
Both of our Sprung Tents will have their own temporary restroom facilities. For the upcoming winter season, we have sourced two luxury restroom trailers. Each of these trailers will have five restroom stalls for ladies and two stalls for men. The additional restroom facilities at Goat's Eye will more than double what was previously available.
This winter, you'll be able to make use of the additional seating provided by our Sprung Tents at both Goat's Eye and in our Village area.
If you're keen to watch our new Sprung tents go up, you can follow along as our village tent pops up, live, on our Village Webcam. Right now, if you go to our conditions page, and take a look at our village cam, you'll see a fenced-off rectangle of dirt – the future home of our Village Sprung Tent.
If you're tuning into our webcams, enjoy the auburn hues of fall in the Rockies. The larch trees of Banff Sunshine are painting our beloved Rocky Mountains, a stunning shade of orange.
For more information on "What to Expect This Winter", click on the link below.